Workflow Automation Software Tools
Running a business just the way you want to – workflow automation makes it possible. The efficiency of business processes is increased manifold by automating repetitive, low-value steps. Automated workflows eliminate process redundancies and ensure optimal resource utilization. Choosing the right workflow automation software can make a positive impact on the business's bottom line.
The term workflow is not relatively new to the world of business and organizations are adopting them in their own style. When you have many tasks to manage and lots of employees split into multiple teams, obviously there is bound to be some miscommunication, delay in work, and lack of quality.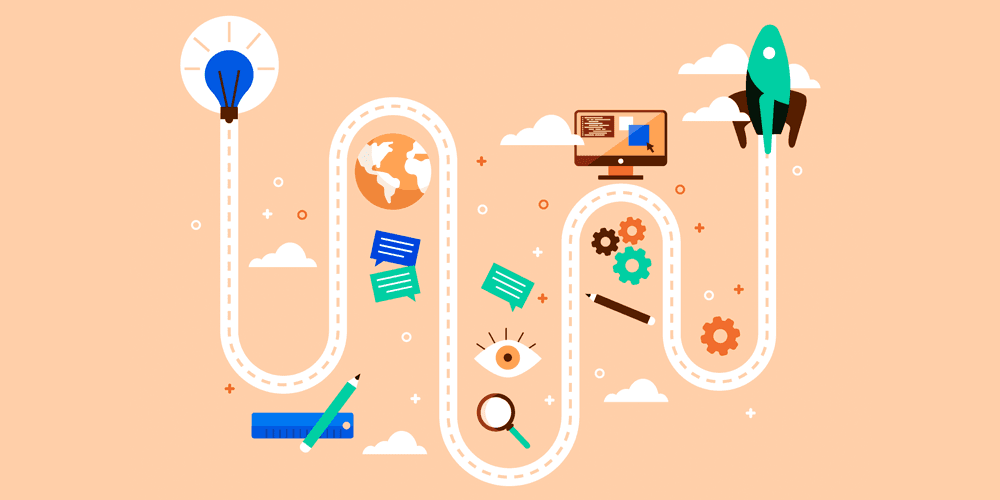 All these most widely recognized issues can be sorted out in the best manner by using top workflow automation software like Cflow.
The workflow tool has a couple of pre-defined templates for popular tasks done in an organization and will also allow you to create custom templates that suit your office's requirements.
At the initial stage, implementing workflow automation software may sound difficult but the benefits easily outweigh the effort you put into it.
Reasons Why You Should Use Workflow Software Tools
Here are some of the amazing benefits that will help you get a better insight into your own company and how workflow software tools can bring about a change at every level. These strong reasons prove why you need workflow automation tools.
1. Wasted Effort and Time on Redundant Tasks
This could be a very familiar claim for you because redundant tasks shouldn't be handled by your employees. It is highly time-consuming, wastes skilled employees' capabilities, and can easily be automated by workflow management software rather than doing it manually.
2. Slackened Customer Engagement
Customers see your brand from a completely different perspective. All they see is a quick or delayed service provider.
Once you integrate workflow management software, you can easily witness the slowdowns and bottlenecks in your process. It gives you better insight into your business.
3. Overload On Top Management
Micromanagement is a problem in disguise because a lot of managers and team leaders assume they have to micromanage every employee to achieve desired results.
Most employees like to take responsibility if given an opportunity and it will also free up time for top-level management to focus on overall organizational growth than managing each individual person.
4. Lack of Accountability
Accountability is what it's all about because whenever someone does a job they shouldn't blame any mistakes on another person or team.
Workflow automation software will keep track of each person involved in a project and they are expected to take credit or fix any mistakes if it happens in their vicinity.
5. Lack of Communication
In every organization, lack of communication leads to delayed work and errors in tasks completed.
The workflow tool will finally bridge the gap and makes it easier to send or receive messages. Everything can be done in the form of comments and approvals are done automatically. Managers will receive notifications if they don't respond in time and delegations are much easier.
Features of Workflow Automation Software Tools
There is no dearth of workflow automation software in the market. Choosing the best workflow automation software for the unique needs of your business is critical for business success. Here is a list of features you must look for in workflow automation software:
Ease of Use/Build
The decision of automating your workflow is a significant one for the business. The ease of building and using the software is a key must-have feature of the automation software. The software must help you build workflows easily using a visual drag-and-drop form builder. A low-code workflow automation software is easy and simple to build. Even complex processes can be represented through a visual flow chart, which is the foundation for automating process workflows.
Cloud-based
Having a cloud-based business process management software (BPM) is better compared to on-premise solutions. Accessibility, reliability, and data security for web-based automation software is better than on-premise software. Data security and operability are better on the cloud.
Third-party Integration
Workflow automation must seamlessly integrate with third-party applications like ERP, CRM, etc. through API tools like Zapier.
Customizability
Automated workflows must allow flexible customizations as per specific business needs. From simple to complex processes, the process workflow must be able to handle any type of workflow.
Reporting and Analytics
The data recorded by the workflow provides key business insights. Centralized access to data reports and process analytics empowers businesses with deeper process insights for process improvement and business optimization. Reports and analytics must be easily visible on a user-friendly interface.
Data Security
The workflow automation software must provide the highest level of security for the data. End-to-end encryption of business data enables the safety and security of sensitive business data.
Mobile App
the workflow automation solution must be mobile-friendly. The mobile app enables anywhere, anytime access to the process status and approvals.
Cost-effective Pricing
Workflow automation vendors usually price their workflow solutions based on the usage and number of users. The price must also include the cost of implementing, consulting, and support.
Cflow is a workflow automation tool that can set up workflows, and build forms and workflows within minutes. It comes with a rich feature set that creates workflows and automates tasks for key business functions like Human Resource Management, Sales, Finance, Administration and Facilities, IT, Marketing, and Purchases.
End-to-end workflow automation
Build fully-customizable, no code process workflows in a jiffy.
What Happens When Workflow Automation Software Tools are Introduced?
When an automation tool such as Cflow is introduced into the organizational structure, all repetitive tasks are eliminated and workflows are streamlined. Workflow automation systems optimize business processes, and seamlessly connect people and systems.
Workflow automation also saves employees from performing tedious manual processes and improves business productivity. Snapping out the manual burden of verifying Excel spreadsheets enables employees to focus on high-value tasks. Automating workflows for approval-based processes helps track processes, and route requests, and sends reminders and notifications for speedy approvals.
Cflow helps remove all the bottlenecks and improve accountability, so your brand can finally move towards its ultimate goal of offering exceptional customer service and responding quickly to queries. To experience the Cflow advantage, sign up for the 14-day free trial today.
Get your workflows automated for FREE