What is Business Process?
A Business Process refers to the set of activities or tasks carried out in an organization which allows the employees to collectively work towards a common goal. The goal is often to deliver a product or service by successfully conceiving it to design, manufacturing that finally ends in the delivery phase.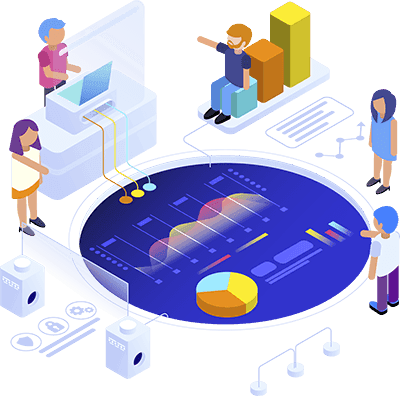 Business Process in BPM
The Business Process in Business Process Management (BPM) denotes a series of tasks that are carried out to ensure smooth operations of the company.
There are many internal processes such as HR onboarding, salary management, leave approvals, invoice processing and purchase orders that should be done in a timely manner with precision so that the company can run without any slowdowns.
At times, organizations may choose to outsource this process due to limited resources but when you use workflow software and utilize the best of automation solutions, it is much easier to get it done.
The 3 Major Types of Business Processes
A Business Process can be split into three major types based on their application and how they play a role in the organization's daily functions. They are,
Operational Processes – Operational processes are the primary processes that are supposed to be carried out promptly to deliver a product or service in time to a customer.
They are essential for the company to function and make a revenue which is mandatory to handle daily expenses.
Processes like manufacturing, delivering and maintaining records of products sold can be classified as operational processes.
Supporting Processes – The name suggests that these are secondary processes and they obviously are but they are the backbone of operational tasks.
When the core team is working towards customer satisfaction, these processes are focused towards supporting them by providing employee benefits, salary, bank account management, expenditure to improve the organization's capability and leave-management of employees.
Management Processes – The management has to make a lot of decisions on a daily basis such as investing to buy new equipment, OPEX, strategic planning to make better use of available workforce, infrastructure management and related tasks.
When these three processes work together and compliment each other, it leads to better business process management and obviously contributes big time to the company's growth.
Create a Map to Implement New Business Processes
Making a timely decision is essential for any business process initiative to be successful. Implementing a process can be simplified with the help of workflow automation software like Cflow. These are some of the scenarios when you might have to make a timely decision.
The most common and preferred way to implement a business process is to go with a sequential process which will be planned earlier and implemented with a clear cut idea. It will have a specific duration, all the elements will be sorted out and implemented in a sequential manner.
The second method is a status driven process which is based on the current situation and requirement. It is more of a situational decision while a parallel business process is something that is carried out parallelly without disturbing everyday operation.
Looking for a Business Process Software?
Cflow is a Business Process Software which has earned the reputation and love of hundreds of regular users who love its intuitive UI, features and the ability to automate some of the most repetitive tasks.
There's more to it than what meets the eye as you can change the way your organization works and implement any type of business process as required without disruption by using Cflow.
.