Business Process Management
Business Process Management refers to the way a company handles its day to day operations.
A typical way is to monitor, analyze and deploy best practices to streamline tasks to get the maximum benefits – be it from a process or from your workforce.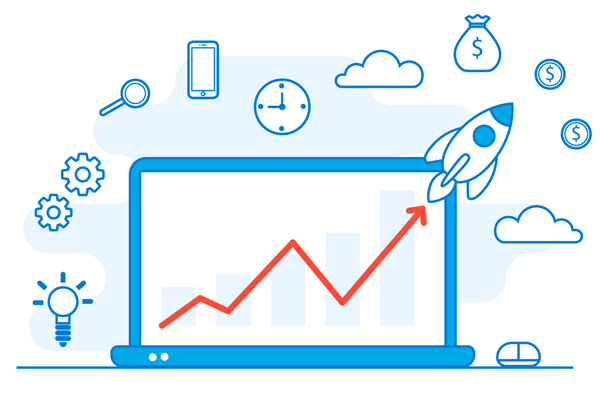 What do you mean by Business Process Management (BPM)?
Business Process Management (BPM) is a self-descriptive term as it's all about managing your business processes in an efficient manner.
It is a collective term which denotes making use of your available resources including your employees, peripherals, and tasks for maximum outcome. BPM is primarily about handling repetitive processes efficiently so that they consume less time and human resources.
Business Process Vs Task Management
A huge difference prevails between the business process and task management.
A business process is the series of tasks handled by any organization to be operational whereas task management denotes a series of work carried out within a project to complete it successfully.
If task management is not streamlined and is stalled, it affects the particular project. Any hurdle in the business process can and will affect the entire organization. In general, it refers to everything ranging from invoice management, employee onboarding to sending files for approval from top management to complete a work in time.
How will bad Business Process Management affect my company?
People work in silos and no one is accountable.
Bad BPM is no BPM leading to chaos. Processes are inefficient or non-existent and the organization's productivity is at the mercy of individuals.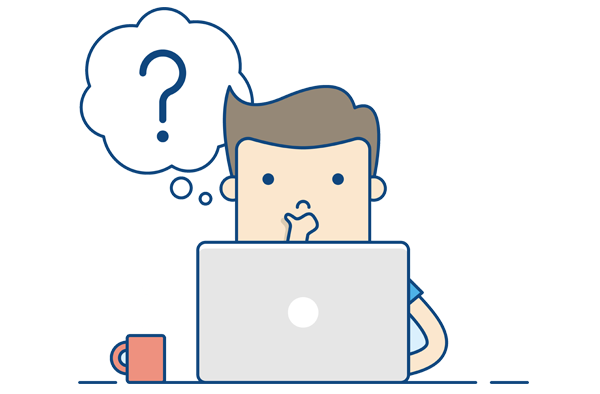 Bad BPM will often lead to,
Human resources wasted due to lack of communication

Lots of time spent in sending files back and forth

Lack of leadership allowing people to play the blame game

Bad time and resource management
These are some of the possible scenarios and they often happen in an organization where business process management is not implemented. Once you have made your capital expenditure to run the company, it's also important to have a BPM software in place to ensure you get optimal results.
Step by Step Explanation on How Business Process Management Can Help
Before venturing in to understand business process management and implementing it in your office, it's good to spend considerable time understanding the different repetitive processes that need automation.
Most organizations require BPM for the HR, Finance and Operations team while the core team can make use of it to simplify communication and keep track of documents shared. These steps are generic and can be used to understand how business process management works.

Step 1 – Examine the process that needs to be streamlined and understand the factors that should be considered when creating a workflow

Step 2 – Create a workflow for the specific process. Make sure to specify all conditions to be met in the workflow software

Step 3 – Introduce the people involved in the process and execute it

Step 4 – Monitor the process and make any changes as necessary

Step 5 – Keep optimizing until the process brings about a significant positive change to your organization
Types of Business Process Management
Business process management or BPM is generally divided into three major types.
While most organizations may need all of them, based on the size of a company and the nature of their work, some of these BPMs may become more useful than others.
BPM for Documents
An organization's everyday process that is largely based on documents such as an insurance company needs this BPM. The business processes are largely based on creating documents, sending them through multiple levels for approval, verification and storing them once they complete their purpose.
BPM for Workforce
An organization that largely relies on authorized personnel to verify and approve a process requires a business process management that focuses on the workforce. The BPM is expected to keep the employee, team leader and managers in the loop to get tasks done in a timely manner. It makes approvals easier through constant reminders, accountability, and transparency.
BPM for Integration
For organizations that deal with software development and similar processes, business process management needs to be integrated into their workflow. It has to be a versatile solution that works with HRMS, CRM, ERP and other automation or coder-friendly software programs.
Business process management software is often delivered as a bundled program which is capable of handling all three types of usage scenario and doesn't require you to purchase one for a specific purpose. A good BPM will be complete and versatile enough to be used by every kind of organization to streamline their daily tasks.
Why Should You Adopt BPM in Your Organization?
Business Process Management, for obvious reason, is considered the holy grail of an organization's success because it has helped millions of companies across the globe achieve their goals in a streamlined manner. The concept is very simple – when there are multiple tasks and a number of people are involved in executing it, it often leads to a chaotic situation unless there is a specific methodology.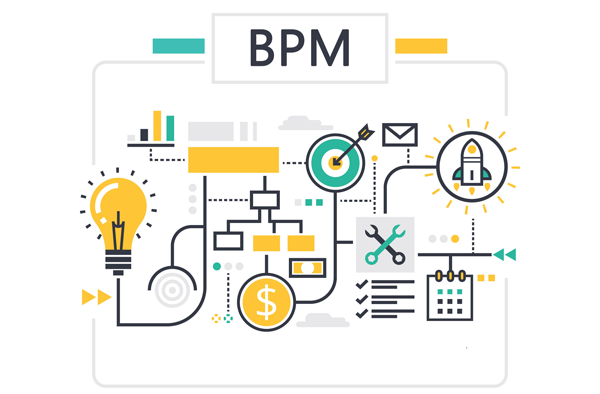 The simplest form of business process management is setting up a hierarchy for a process when a customer information is collected from a person, entered into the system by an admin and reviewed by the manager. It might later be used by salespeople to make calls or complete a business deal. It works differently according to business needs.
An accounting firm may require a business process management software as Cflow to keep track of documents, save invoices online, maintain spreadsheets with access to the authorized person and for auditing purposes. Similarly, a logistics company require it to maintain goods sent or received and customer contact details. Most business processes are similar in their basic rules but there is no one software program that fits every need.
When implementing a BPM software, your company may also require other tools like SAP or ERP for project-based automation. Business process streamlining is done at organizational level instead of the type of work or project carried out by an organization. The advantage that you gain is you can request the vendor to provide you a free trial and how effective it is in your organizational setup before going for a paid plan.
By using Cflow for a particular workflow process, it is easier to see how it removes chaos and provides a clear picture of your employees. They can use the BPM software as a guideline to keep in touch with other employees, get tasks approved by their manager, invoices paid on time and work in a cleaner environment.
The Real Benefits of BPM for Different Departments
Finance
The most important team in any organization, the finance team has to handle lots of invoices, employee salary, operational expenses, and other fiscal requirements.
By introducing Business Process Management in the finance department, you can witness significant improvement in the way they handle invoices in time, maintain salary, approve purchase orders and other expenses.
When they have a clear picture of the expense sheet, it's easy to audit at the end of the year and also save excessive money spent due to last-minute decision making. Know more about BPM and its benefits for the finance team
Marketing
The marketing department is responsible for bringing customers to a company and sell their products or services.
With so many customers to follow up, a database to maintain and emails or calls to be made, it could be a big hassle if everything is done using email or paper documents.
BPM automates it every time a new customer or vendor is brought onboard. It also makes it easier to track progress, identify talented employees and create an overall business goal for the organization to achieve. All these and more can be achieved when a business process is well-defined.
Human Resources
Human Resources are in-charge of bringing talented employees on board.Why not allow them to focus on their primary goals and not on managing tons of papers?
Business process management helps automate the majority of HR processes including the crucial employee onboarding process, handle induction and retain employees by solving their discrepancies in time. They can also easily coordinate with finance team when it comes to travel reimbursement, employee appraisal and other benefits paving way for better HR operations that contribute to the organization's growth.
If BPM can be so versatile, is it expensive?
No, not at all!
While a typical project management software requires certified professionals and expensive software programs that can go up to $50,000 to $250,000 a year, a simple business process management like Cflow is meant to meet organization's overall requirements.
Cflow is affordable and is an effective BPM software.
Are there hidden costs in Cflow then?
Nope!
There is no catch or hidden costs in Cflow.
It's possible because Cflow is a business process automation software for every business, designed for major departments like HR, Finance, Sales, Marketing, and Operations.
The software doesn't require a complex setup. Anyone in your office can create a workflow and start automating their daily tasks.
The workflow program doesn't require any maintenance costs or in-app purchases. It's pretty transparent and the per employee per month cost is the only expense you will ever pay which includes our customer care service and initial setup assistance.
We are good, aren't we? There's more.
Cflow has a free trial where you can start with a single workflow process. See how this transforms your business in no time. Try 14 days Free trial now!
Pre-built apps waiting for you!
Start your 14-day free trial! No credit card required.