BPM Tools to Manage Your Business Online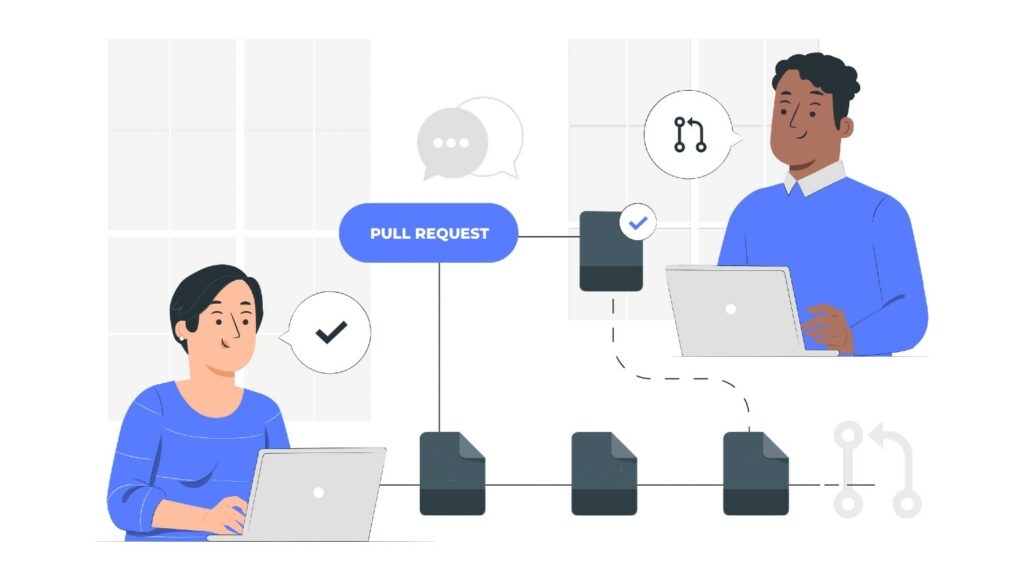 What are BPM Tools?
BPM – Business Process Management tool is more than a task scheduler. A BPM tool is used to streamline online business operations from beginning to end and boost productivity. A BPM tool like Cflow breaks all significant tasks in a company into various processes efficiently.
Why do you need business process management tools?
Do you waste time organizing sticky notes, searching your email and apps for to-dos, and figuring out what to work on first? Then you need one bpm workflow tool to prioritize your tasks, manage your time, and meet your deadlines.
Level Up your Workflows with Top Business Process Management Tools
Business Process Management (BPM) tools are the go-to solution for organizations that intend to improve the efficiency of their business operations. Optimal levels of productivity and business efficiency can be achieved by using BPM tools like Cflow. BPM tools empower businesses with key capabilities like breaking large business processes into easily manageable and smaller tasks and prioritizing tasks to meet process deadlines.
Depending on the use/purpose of the BPM tool it can be categorized as Integration-Centric, Human-centric, or Document-centric. Integration-centric BPM tools are used for integrating software solutions throughout the organization. Document-centric tools are used for organizing physical and digital assets in the organization.
Lastly, human-centric BPM focuses on human-related workflows. Business process tools like Cflow are useful in areas like process optimization, process automation, and process standardization. The ultimate aim of these interrelated process improvement areas is continuous business improvement.
There are a plethora of BPM tools available in the market for organizations to choose from. Each of these BMPS tools offers unique features that cater to varied business requirements. Choosing the right BPM platforms determines the success of BPMS implementation. For making the right decision, one must know what to expect from BPM software tools. Here is an exhaustive list of must-have features of BPMS products.
1. User Interface
The user interface of a BPM software tool is the most important feature that connects the user to the tool. Does the user interface enable smooth user interaction and access to the features of the BPM tool? Is it a clean and attractive interface? The end user needs to be comfortable with the user interface.
A simple and modern user interface that requires minimal to no training on the usage is preferred by process operators. A complex and haphazardly arranged interface is a put off and hampers the usage of the BPM tool. Instead of improving the efficiency of the process, such a tool produces the contrary effect on business operations. The look and feel of the user interface of the BPM tool is the number one point to be considered while choosing the tool. 
2. Usability
How easily and quickly can you master the usage of the BPM tool? The answer to this question determines the adoption of the BPM tool. The top BPM platforms offer intuitive solutions for better usability like drag-and-drop design tools that enable you to set up and visualize workflows quickly.
BPM tools that focus on usability require minimal or no training, which saves costs and time. Easy usability in BPM tools translates to quick learning and mastering of all its features. The BPM platform must also offer uninterrupted tech support, user support, training, and tutorials that promote better usability.
3. Functionality and features
The main aim of using BPM tools is to structure and standardize business processes. The functionality and features of the BPM software must be aligned with the new process plan. The main features include:
Robust BPM database: Successful process management requires accurate and robust database management. Consider whether the BPM software has a powerful way to sort, store, search, and organize a BPM database consisting of processes, procedures, and systems. The software must support the addition of access control permissions on different entries. Role-based access control enables high levels of data security and safety.
Accounting and financial management: Does the BPM software offer solutions for navigating budgets, financials, invoices, billing, and other monetary processes? For supporting these financial functions, the solutions must be secure, reliable, and adequately flexible.
Coding requirements: How much coding knowledge is required (if required) for the software to be fully functional and customizable? This is an important aspect to consider while choosing the BPM software that has a direct bearing on its usability. Software that requires complex coding or technical knowledge may be preferred by organizations where a majority of users are from a non-technical background. A low-code or no code option is preferred by organizations. Easily understandable visual cues enable quick adoption of the BPM software tools.
4. Seamless integration
An ideal BPM software tool must support seamless integration with numerous business systems. Numerous integration options ensure that the tool fits well into the current business ecosystem. Are there any pre-built integrations? Can the BPM tool import data from other software easily and accurately? Does it support a variety of document formats while importing? Process teams must evaluate all these points while choosing the BPM automation software.
5. Value for investment
The BPM software must be reasonably priced and provide a good return on investment. Is the software priced appropriately for the features, capabilities, and use cases? How clear and transparent are the pricing policies? Very often customers fail to look into the fine print in the pricing policies, which results in unexpected surprises once it has been purchased. The BPM software tools that allow trial versions before purchase are a good option because they let you explore some of the features like user interface, usability, etc before investing in the software. 
Careful scrutiny of all the features provided by the software is a must before choosing the right one for your organizational requirements. The best BPM tools in the market cover all of these features. Taking time to choose the right BPM software tool by considering all of these features ensures complete value for money and ensures time and cost savings in addition to improving the quality and consistency of process outputs.
End-to-end workflow automation
Build fully-customizable, no code process workflows in a jiffy.
15 Best Business Process Management (BPM) Tools Comparison
After considering the above most-have features in BPM software, you know what to expect out of BPM tools. The list of leading BPM tools in the market is based on all of these must-have features. The BPM tools list curated on this page has been ranked based on the top features they offer. Here is a BPM tools comparison that you can leverage to choose the one right for your organization.
1. Cflow
Quick and effective workflow automation –
By far one of the best business process management tools that provide absolute value for money. Suitable for small, medium, and enterprise businesses that are looking to automate their process workflows quickly and effectively. Cflow is a no-code BPM platform that has been developed after doing a lot of streamlining and trimming on typical management tools to create simple and visually appealing user interfaces that clarify the sequence of tasks in a process. A brief look at some of the features of Cflow
Visual workflow builder – Flow-chart-based workflows that are used to automate tedious workflows effectively. The web-based user interface in Cflow facilitates easy and quick modeling and visualization of workflows. Even a non-technical person can easily create workflows using a visual builder.
SLAs and Escalations – Cflow deploys SLAs and escalations in place to ensure that the team members are clear about what is expected from them. Specific job roles and tasks are assigned along with the timelines through Cflow.
Vacation and delegation – Keeping people notified of your vacations and delegation of work is easier with Cflow.
Public forms – A very unique feature provided by Cflow is public forms. These forms are very useful when you want to have a registration form on your website.
Document management – Cflow allows you to scan, store, and manage documents online. Access to the documents is also provided offline when Internet connectivity is not provided.
Rules Engine – A highly customizable rules engine enables users to create different rules and conditions that can be tweaked according to different business requirements.
Encryption and Security – Cflow offers the highest level of security and reliability and protection for your data.
Integrations – Cflow is a user-friendly application that seamlessly integrates with the most popular and essential third-party applications like Zapier and SAP.
Reports and analytics – The Business Activity Monitor (BAM) from Cflow provide deep, real-time insights into process bottlenecks, cycle times, and efficiencies.
Cflow offers everything you need to improve your business.
You can create your workflows or choose from our pre-built workflow template.
1. Create Workflows.
2. Drag & Drop Form Fields.
3. Custom Reports.
Advantages of using Cflow as your BPM tool
Our business process management tool has all the necessary features that your organization needs.
1. Easy-to-use
Cflow's simple-to-use interface makes users work without difficulty.
2. Zero code BPM
Cflow is designed for users with no coding knowledge.
3. Mobile app
Use Cflow mobile app to initiate, track, manage, or approve requests.
4. Integrate with apps
Integrate productivity apps using Zapier. We have our API to integrate more.
5. Reports & analytics
View detailed reports and analytics in your dashboard. Monitor everything.
Pricing – Cflow offers a 14-day free trial that allows users to explore its features. Three pricing plans are provided – Happy at $7 per user per month; Joy at $11 per user per month; and Bliss at $16 per user per month.
2. Monday
Monday.com is among the best BPM tools in the market that offers several features for managing projects including resource and project management. This tool has been trimmed to do away with several features in typical management tools to improve focus on simple, visually intuitive layouts that clarify the sequence of work. Users of this tool can upload and attach files to cards, mention teammates, including comments, and more features.
Intuitive dashboard – This BPM software tool offers a great project reporting dashboard that can collect data from multiple boards. The progress of each task can be tracked in real-time.
Accounting and invoicing tools – Monday.com can be used for tracking hours, timelines, and invoices. Effective tracking of accounts and invoices can be done using this BPM tool.
Customization – Monday.com can be easily customized according to any kind of management methodology like Kanban or Scrum or Lean methodology. Any management methodology that your team works with is compatible with monday.com.
Easy workflow automation – Several useful tools can automate parts of your process. Creative and design, software development, marketing, sales and CRM, task management, and HR are some of the workflows that can be automated with monday.com.
Seamless integrations – Monday.com can seamlessly integrate with several apps like Google calendar, Google Drive, Slack, Jira, GitHub, and Typeform via Zapier.
Files – This tool allows you to add context to your tasks by uploading any type of file. The Docs feature on Monday.com can turn words into workflows that collaborate in real time.
Pricing – Monday.com offers a 14-day free trial and a free plan for up to 2 users. The costs are $8 per user per month.
3. Interfacing Integrated Management System
The Enterprise Process Center (EPC) from Interfacing has been ranked among the global leaders by Gartner. This is regarded as the ultimate tool that empowers the digital transformation in an organization – from strategy to execution. Their solution covers key aspects of workflow automation like process modeling and analysis, collaboration, document management, and auditing. The integrated quality management system in this tool covers the full spectrum of workflow automation – from analysis to governance; from improvement to compliance.
Centralized repository – The core of the EPC solution is the centralized repository that stores and manages all the processes and related information via a user-friendly interface and an intuitive environment. EPC links all the complex artifacts of an enterprise: objectives, processes, procedures, employees, departments, customers, suppliers, policies, departments, documents, rules, risks, and controls into a single capsule that provides a 360-degree blueprint of the organization's structure.
Continuous business improvement – Interfacing Integrated Management System minimizes the effort and increases the value of a business process analysis (BPA) and business process improvement (BPI) program by providing a unified platform for continuous business improvement.
Integrates business systems – EPC eliminates the silos and provides the ability to analyze your value streams comprehensively. Users can visualize cost, duration, and risk analysis with an integrative approach.
Supports management methodologies – The holistic approach to analyzing change impacts encourages symbiotic relationships between departments. This approach supports quality initiatives like JIT, Lean, Six Sigma, and ISO. EPC engrains business process improvement into the business culture.
Pricing – EPC is available for a 30-day free trial and a demo. The cost of the solution is $10 per user.
4. Wrike
Time-consuming business processes can be effectively streamlined and automated with Wrike. Ranked among the top BPM tools that increase automation, modernize workflows, and save time. You can streamline repetitive request processes with Wrike's powerful and intuitive automation tools.
Wrike can connect over 400 apps for smooth business operations. You can monitor all the edits from a single place and fast-track the approval process by adding feedback directly to digital assets. Wrike is a powerful, easy-to-use business process management software trusted by over 20,000 organizations worldwide.
Customizable – Wrike can be easily customized and configurable as per your business requirements. Process workflows, dashboards, reports, and request forms can be easily customized using Wrike. Organization or team-specific solutions are provided, including marketing teams and professional service teams.
Intuitive user interface – The simple user interface in Wrike enables users to switch between Kanban boards, traditional workload views, and interactive drag-and-drop Gantt charts, which allows them to choose how to manage business process tasks. The easy-to-use interface and navigation allow you to toggle easily between the home screen and timesheets, dashboards, calendars, reports, and streams. A dedicated help center provides interactive training videos, a thriving community, and a Getting Started guide.
Task control features – Several task control features like task lists, automation, process mapping, process change tracking, organizational process templates, and shared workflows are provided in Wrike.
Integrations – Wrike offers 400+ pre-built native integrations with business process tools. Integrations include file management software from Google, Microsoft, and Dropbox and sales and marketing software like Marketo and Salesforce.
Pricing – The pricing plan starts at $ 9.80 per user per month. 4 different price plans are provided including the free version and plans that offer the ability to invite free external collaborators to a paid amount.
5. Process Bliss
Process Bliss is a comprehensive BPM tool that has been designed keeping in mind ease of use and user-friendliness as top priorities. Processes can be created as workflow templates using a flow chart builder in Process Bliss. The flow chart builder supports decision branching, loops, data/file capture, and dependent due dates in a drag-and-drop environment. Even a person with a non-technical background can easily create automated process workflows.
Process templates – The process templates in Process Bliss are available in a centralized folder that requires permission for access and can be shared externally via URL.
Integrates process and workflow – The most striking feature of Process Bliss is the ability to seamlessly integrate process and workflow. The process templates can be executed as dynamic task checklists and tracked in real-time for progress. Notifications are provided to advise who needs to do what and when. Workflows can be automatically scheduled using recurring events to ensure that items are not missed.
Compliance and audit – Process Bliss provides a complete audit trail of all the activity and changes, which is useful in compliance management. Pre-built process improvement module includes process quality analytics and a process feedback loop for improving workflows on an ongoing basis.
App integration – Other business systems like Office 365, G Suite and Salesforce, and other ERP systems can be seamlessly integrated with Process Bliss. More than a hundred integrations can be done via Zapier.
Pricing – Process Bliss is available for a trial period of 14 days. Pricing starts at $10 per user per month.
6. Kissflow
Kissflow is a best-in-class BPM software that enables organizations to reinvent existing business processes for digital optimization. The no-code cloud BPM software makes it super easy for organizations to automate process flows, make ad-hoc changes, and enforce business rules. The use of KIssflow is not restricted to structured and repeatable business processes alone, it supports all types of processes, projects, and casework.
The intuitive process stream in Kissflow allows stakeholders to collaborate effectively and securely. Popular businesses that use Kissflow include The Telegraph, Pepsi, Sears, Comcast, and Hubspot. Kissflow is a team-friendly software that enables seamless communication that helps create a collaborative and transparent work environment.
Easy to use interface – The intuitive user interface in Kissflow makes it easy to understand its usage. The dashboard provides real-time information on every process in an easily understandable summary format.
Process optimization – The easy-to-use visual form builder helps optimize processes effectively. Kissflow provides you with tools that help you drill deep into each process workflow to identify redundancies and eliminate bottlenecks.
The easy-to-use and easy-to-understand visual process design helps you create your workflow visually and make quick changes at any point in time. The code-free workflow forms can be built and tweaked with rich content and media without writing even a single line of code.
Process audit and compliance – The BPM software allows you to keep an accurate audit trail of all the steps in the processes in a digital format. You also have the option to have a printable format of the audit trail. Having an audit trail ensures 100% compliance with all processes.
Reporting and analytics – Kissflow generates custom reports and analytics to get key insights into processes. The reports summarize process performance based on process metrics and KPAs. The process/project managers can get a bird's eye view of all the processes and make key decisions based on the data.
Dynamic routing – The items are dynamically routed to the right team members based on predefined business rules or SOPs. Dynamic business rules enable the team to handle complex decision branching and make instant changes as required. With Kissflow, you can also dynamically assign/reassign items to the right team members even while the process is ON.
Agile development – Kissflow supports agile development by enabling you to create your processes instantly and assign users to steps and launch them without any delays.
Mobile access – Kissflow provides instant and seamless access from multiple devices, which improves operational speeds and efficiency.
API integration – The cross-system orchestration via robust and extensive APIs enables powerful integration with other business systems. You can easily link your workflows with third-party systems via Zapier.
SLA manager – The built-in SLA manager ensures that all the SLAs are monitored and executed consistently. Kissflow provides task-level control over every process so you can plan, control, execute, and analyze all the tasks.
Document sharing – with Kissflow, you can attach documents from your file storage, and manage and share them contextually.
Social collaboration – Users can allocate task responsibilities in an ad-hoc manner throughout teams. They also get contextual information and alerts to work together simultaneously and seamlessly. Instant and automatic alerts and notifications to relevant stakeholders ensure that approvals are given on time.
Pricing – The pricing starts at $149 per month for up to 30 users.
7. Orchestly
Orchestly is a business process management system that empowers businesses to automate, manage, and optimize their routine business workflows. You can also automate and optimize the standard operating procedures using a simple drag-and-drop platform. This solution has been specifically built for medium and enterprise businesses across industries.
Key business functions like Marketing, HR, Finance, Legan, and IT can be effectively automated using Orchestly. Customizable forms in Orchestly simplify the process of gathering business information. The drag-and-drop workflow builder can be used even by a non-technical person to create simple to complex workflows in the form of flowcharts.
Centralization – Centralized request submission and management provide unparalleled visibility into process statuses. Customized work views and real-time status updates enable managers to stay updated on all the process statuses. Organizational silos are broken down through the centralization of request management.
Process compliance – Orchestly provides full control over workflows through a clear definition of responsibilities at each stage, automating process checks, and enforcing business policies and rules. You can bid goodbye to forgotten tasks, unauthorized actions, and unapproved or delayed requests when you have Orchestly.
Workflow-centric collaboration – You can collaborate seamlessly and automatically with all the work centralized at one location with Orchestly. Access to contextual data, when required, sharing and receiving updates, and keeping stakeholders informed via chat or emails, are some of the capabilities that are provided by this software.
Effective automation – Orchestly minimizes the need for human intervention by automating repetitive and manual tasks. This automation tool assigns requests automatically, automates workflow actions, and generates documents automatically.
Reports and dashboards – Improving your operational KPIs can be done effectively with Orchestly. The reports and dashboards enable team members and managers to track processes and overhaul them where required. Important operational KPIs like workflow duration and usage, custom reports, and SLAs are provided by the software.
Visual orchestration – The drag-and-drop platform enables you to build flexible and scalable business processes that are tailored to meet your business requirements. Features like process logic automation, workflow, and form builder enable powerful visual orchestration.
Integration – Orchestly can connect seamlessly to enterprise systems like Payroll systems, accounting software, and ERPs via APIs, webhooks, and custom functions.
Pricing – Orchestly is available for a 15-day free trial and provides flexible user pricing starting at $8 per month.
8. Formstack
The BPM strategy of Formstack is centered around an easy-to-use form builder that delivers complete and consistent information across the process team. The expansive template library comes with more than 200 pre-built business forms that can be customized.
The software is best suited for growing business process management protocols. Formstack works well for projects that are document-centric. It also includes certain process automation features like an automatic collection of payments, or automatic data collection and routing to relevant stakeholders.
Forms – Formstack allows users to power up their data collection with versatile online forms that do not require any coding.
Documentation – This document-centric solution simplifies document preparation so that you can channel your efforts toward strategic activities.
Digital signatures – With Formstack, the review, and signing of documents can be done from anywhere. Paperwork is eliminated from the documentation process, enabling simpler and more effective management of documents. The native Salesforce tool combines forms, documents, and e-signatures into a single ecosystem.
Streamlining processes – The Formstack platform helps streamline tedious tasks and keep the team organized with a set of productivity suits.
Integrations – Formstack can be seamlessly integrated with CRM, Payments, e-mail, CMS, and Document storage systems. Featured integrations include Salesforce, Amazon S3, Paypal, Stripe, Hubspot, Microsoft, and Airtable.
Pricing – Formstack does not provide any free trial. It is among the highly-priced BPM tools. For the cost of $19 per month per user, the only feature provided is the creation of online forms. Important features of Formstack can be accessed only when you upgrade to the Gold plan priced at $82.50 per month per user.
9. Process Street
As evident from its name, Process Street is a process-driven BPM software tool that adapts really well to simple workflow strategies. Although this software does not offer advanced reporting and analytics features like others in this class, it is a great solution for document-driven workflows.
The free-plan welcomes an unlimited number of users, which is a welcome trade-off for being feature-lite in some areas. Process Street breaks up process management into documentation handling, programming recurring tasks, and running trigger-based workflows. With several useful tools for process documentation and workflow automation, Process Street is the ideal choice for teams who want a streamlined process framework. 
Collaborative workflows – You can quickly create and assign workflows to your team and track activities from the dashboard. Once tasks are completed, automatic alerts and notifications are triggered.
Process documentation – The simple user interface in Process Street lets you create structured documents within seconds. The intuitive keyboard shortcuts and drag-and-drop form builder make it easy for even a non-technical user to create forms and documents. Forms can be used to collect structured data in workflows. You can also add rich content and media to your documents.
Conditional logic – Truly dynamic workflows can be created based on conditional if/then logic. These dynamic workflows can easily adapt to the changing needs of the team.
Streamlined approvals – With Process Street, you can streamline any process that requires authorization from another person. Single instances or multi-stage or sequential approvals can be created easily with this BPM tool.
App Integration – Process Street can be integrated with over 1000 apps via Zapier. These integrations enable automatic scheduling and assignment of workflows and updations to other apps whenever actions happen within Process Street.
Pricing- The Business Plan of Process Street starts at $12.50 per user per month.
10. ProWorkflow
ProWorkflow was created in 2002 as a process management solution for internal workflow and communication management. With ProWorkflow you can get a bird's eye view of all the active projects and tasks, track time, quotes, invoices, recent actions, and recent logins. Using the 'Recent Work' tab users can see who is currently working on what. You can adapt the current and future process planning based on these real-time updates. ProWorkflow projects the current process statuses on an easily understandable Gantt chart timeline.
The drag-and-drop features in the software enable flexible work rescheduling according to new changes in the process. The ProWorkflow app can be used on a touchscreen smartphone or tablet. App Store, Adobe Extension App, Microsoft Team Integration, and Microsoft Outlook Integration are some of the add-ons provided by ProWorkflow.
Project management – The software enables centralized project management by consolidating project details, timelines, and communication data in one place.
Task management – Flexible task types and customizable templates in ProWorkflow enable efficient task-level management. The resource management feature allows you to allocate tasks and view and manage the workload across multiple business teams.
Reporting – ProWorkflow provides standard and custom reporting tools that create comprehensive reports. Using the templates provided by the software, users can create projects, tasks, quotes, and invoices within seconds. Even timesheet entries can be shown in the form of reports to analyze resource utilization.
Workflow management – With ProWorkflow, you can create custom categories, views, and grouping as per unique business requirements. In addition to workflow management, the software provides an invoices and quotes manager as an optional plugin to handle invoicing and quoting.
Customization – You can tailor ProWorkflow to suit your business and brand image. The easy-to-use drag-and-drop form builder tool can be used to customize forms as per business requirements. Timesheet tracking can also be done as per your business requirements.
Notifications and alerts – Automated onscreen and email alerts help you keep your team on track.
Data Security – ProWorkflow provides very high levels of data security through encryption and approval-based access to data.
API integration – The powerful API enables you to integrate the software with several business apps.
Pricing – ProWorkflow provides flexible pricing options like monthly or annual payments. Two types of pricing plans are provided a Professional plan at $20 per month per user, and an Advanced plan at $30 per month per user. A free trial is also provided.
11. Pipefy
Pipefy is a BPM software that can be used by small, medium, and large businesses to automate their process workflows. Automation of process workflows creates a seamless flow of information throughout the process and centralizes the organization's information. Customization of process workflows is a breeze with Pipefy. Kanban view can be used to track all the activities. Advanced reporting capabilities in Pipefy make it a powerful BPM software tool for project teams of all sizes. Pipefy helps unlock exclusive BPM features and resources. 
Custom integrations – A truly integrated operation can be created using the custom integration feature from Pipefy. You can integrate seamlessly with chat apps, SAP, ERP, etc. The integration feature ensures that all your teams are in sync.
Workflow automation – The workflow automation feature in Pipefy enables you to move a card, create a new card, and update a field when an action triggers a response. A seamless flow of information can be created among processes through the automation feature.
Pipefy portals – The portals feature enables you to centralize all the request forms in a single place, which simplifies process operations and enhances the communication between the requestor and service provider.
Email templates – Automated emails help boost the productivity of the process. Emails can be sent automatically whenever cards enter or leave a phase, or manually when a button inside the card is clicked.
Public forms – Public forms enable users to request demands on an online platform at any time. This feature allows you to choose what type of information is needed to ensure the quality of deliverables and how you would like to receive goods/services.
Reports – Pipefy provides advanced reporting features that filter and combine information received from processes. This information can be accessed at any time.
Request tracker – The request tracker feature helps you track the progress of requests at any time.
Pricing – Pipefy provides monthly and annual subscriptions. Annual subscriptions attract a discount of up to 20%. This software provides 4 plans to choose from Starter plan or the free trial, the Business plan priced at $18 per user per month, the Enterprise Plan priced at $30 per user per month, and the Unlimited plan which can be customized according to business requirements.
12. Bizagi
The Bizagi Business Process Modeler has more than 1,000,000 users across the globe. This software collaborates on process modeling, revision history, drag-and-drop environment, and suggestions for various next-best actions driven by AI. Several useful BPM platforms are available in Bizagi – Automation, Modeler, Studio, Xchange, and Trust Center. It is a low-code platform that enables enterprise-wide orchestration. You pay for only what you need/use with Bizagi. This tool is steeply focused on BPM standards, which gives it a unique advantage in terms of usability evaluation criteria that make the user more aware of the best practices as they work with the tool.
Intuitive user interface – The easy-to-use interface supports any level of programming. The expert view is also provided for Professional Developers.
Powerful automation – Bizagi provides more than 130 pre-built connectors and integrations for seamless collaboration. These tools can be used to quickly create your custom integrations. Bizagi Sites can be used for creating contextualized experiences.
Integrations – Users can quickly and securely integrate any data source to connect systems and increase information visibility from end to end.
Native cloud PaaS – Teams can deliver rapid innovation and manage with ease on a platform that provides enhanced security, built-in reliability, and high-performance global access.
Pricing – Bizagi is priced at $8 per month per user.
13. Nintex Platform
The Nintex automation platform is best suited for managing, automating, and optimizing business processes. It provides several features that improve the efficiency of process mapping and maintenance. The key functionalities provided by the Nintex platform are document generation, process mapping, and mobile app builder. Nintex provides on-premise and cloud deployment options. A mobile app is available for iOS and Android users. Good reviews are available for process automation and SharePoint.
Process management – Nintex provides process mapping and process collaboration features via the Promapp feature. The process mapping feature allows users to plan, map, and govern processes. The process collaboration feature helps create a center of excellence for the organization.
Workflow automation – Nintex enables effective and efficient workflow automation by streamlining and automating manual processes. The repetitive and redundant tasks in a process can be eliminated through automation. Trained RPA bots can be used for automating routine tasks without involving any coding. The easy-to-use drag-and-drop interface can be used for creating forms that gather structured and unstructured data. Nintex Hawkeye provides deep insights into the effectiveness of the process.
Digital forms – Cumbersome paper forms can be eliminated by using digital forms in Nintex. Accurate and quick data capture is possible with digital forms.
Document generation – The DocGen feature in Nintex can be used to generate documents and enable e-signatures.
Pricing – The standard version starts at $910 per month for unlimited users, and the Enterprise version that includes RPA is priced at $1400 per month for unlimited users.
14. Comindware tracker
Comindware is a BPM software that provides key automation functionalities like process modeling and management. It is a no-code platform that incorporates the easy-to-understand drag-and-drop functionality. Comindware supports both on-premise and cloud deployments and supports Windows and Mac platforms. This BPM software minimizes dependency on IT and empowers non-technical users to design, run, and modify processes using the drag-and-drop functionality.
Graphical workflow builder – The drag-and-drop workflow builder empowers even non-technical persons to create, run, and modify workflows. You can also easily design and configure web forms via graphical UI. You can even make in-the-fly changes to forms in Comindware.
Process and task management – Comindware enables efficient process and task management by monitoring task duration, expenses, and more. Unified task management across workflow tasks and non-process user task lists.
Workflow automation – Comindware provides a single ecosystem that supports workflow design, automation, and execution. Transition and validation of rules for automated workflows, time and condition-based notifications, and automated modification of form fields depending on the workflow step or form data, are some of the workflow automation capabilities provided by Comindware.
Workflow tracking and reporting – Comindware provides complete visibility and real-time control over the status of any item. The single web-based workflow tracking tool provides business analytics, notifications, and alerts, support for mobile platforms, and tailor-made dashboards.
Workflow engine – You can set business rules that guide the path of the workflow and modify them on the fly with Comindware. The workflow engine enables execution and control of group task flow, information capture, and exception handling, and sets workflow tools and execution parameters.
Integration – Comindware can integrate with ERP, CRM, and Document Management Portals to improve business productivity. Fully open web APIs are used for integrations of any scope or complexity. Seamless integration provides unified security and administration capabilities across the entire application portfolio.
Pricing – Pricing starts at $24.99 per user per month. This cost will come down as the number of users increases.
15. Creatio
Creatio is an intelligent, low-code, and process management platform that provides out-of-the-box solutions and templates. It is a process management platform that enables businesses across industries as well as system integrators to build processes and create custom applications for specific business requirements. From document approval to collaboration on complex tasks, Creatio provides a complete set of tools for process modeling, execution, monitoring, and analysis. Process designer, process library, and process modeling and analytics are available for process management.
No-code editor – Creatio is a robust no-code editor for BPMN processes. The corresponding business logic is automatically created by the process designer. The no-code case designer helps build dynamic, unstructured processes.
System designer – Creatio provides tools for setting business rules, UI customization, and process analytics.
Core configuration – You can efficiently manage the organizational structure by planning work, tasks, and meetings. You can also implement intelligent technologies to accelerate routine operations.
Conclusion
The top BPM platforms that we have listed above offer unique features of their own. You can choose the BPM tool that fits your business and budget requirements. Cflow is among the best BPM tools in the market that provide total value for your money. To explore the complete set of features provided by Cflow, sign up for the free trial.
What would you like to do next?​
Automate your workflows with our Cflow experts.​
Get your workflows automated for FREE
---