Cloud BPM & Process Workflow Automation Software
No more Status Quo! 
Start Optimizing Today!
Create value every minute of your working day! Streamline your workflow with Cflow workflow automation software, create efficiencies that scale and as Gandhi said, "Be the change you wish to see in the world."
Cflow
– Workflow 
Automation Made Easy
Powered by AWS cloud, Cflow workflow software simplifies your work with an intuitive wizard-driven workflow and what's more, it's all encrypted and backed up for greater reliability. There's no dependency on your IT team and you can automate the workflows yourself in a matter of hours. Let our workflow automation software help you get it done!
What Makes Cflow Different?
Cflow provides the highest level of customization, making it simpler than ever to create custom workflow applications that help you automate complex business processes with a one touch setup.
Create Workflows Easily

– Easy to use visual workflow builder with zero-code setup

Cloud or On Premise

– Choose where you want your data to reside

Link Multiple Processes

– Create and streamline a chain of processes

Encryption & Security

– Impossible to break in, both physically & digitally!

Auto Approvals

– Focus more on your business, less on repetitive tasks

Email Notifications

– Stay notified on your immediate tasks
Cflow allows you to integrate with 100s of applications using Cflow Zaps!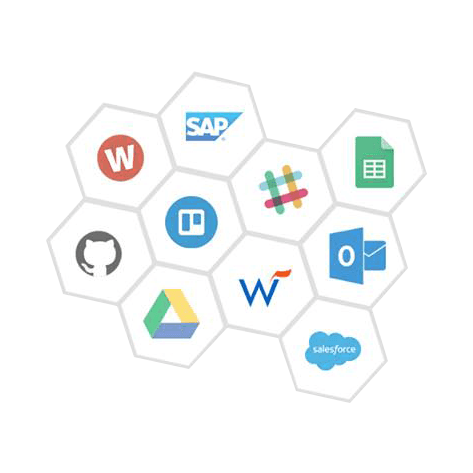 How
It Worked 
for our 
Customers

"Our needs were simple, build a workflow system that is easy to use, reliable and adaptable to our changing needs that can be easily integrated with other cloud applications and allowed our organization to be competitive without compromising our corporate governance and security implications. Cflow delivered this in both functionality and support. Nothing was too difficult for the team at cflow and were always there to assist us achieve our objectives."

"Cflow has been a great help in handling our approval processes. It reduced our processing lead time and eliminated the risk of losing documents along the process. Best of all, the support team is quick to respond to queries and resolve issues.
Thanks for your constant support!"
"I'm really impressed with the support provided by Cavintek. There has never been a time when they have kept me waiting. A product that is simple to use and a team that is smart and extremely fast are factors that help me feel reassured and confident. Keep up the great work."
"The custom workflow by Cavintek "Tender Management System (TMS)" provides the complete visibility of all tender notifications at single source, which helps us in organizing required documents / approvals before due date. We have also participated in few tenders for the first time as we weren't aware of such tenders before.

We are now seeing 70% rise in our tender participation. Thanks to the team for department specific smart workflow solutions."
What are you waiting for?
Try Cflow to experience the simplicity and power of automation in business processes. And it is FREE!