Visual Workflow Designer
Visual workflow builder is a web-based interface that facilitates modeling and visualizing workflows. This can be used by even a non-technical user to drag and drop workflow elements and steps into the right place to incorporate business rules wherever needed to make business decisions.
It is a well known fact that humans communicate better visually than with words and with Cflow, we aim to make workflow automation easier than ever, with a visual workflow builder.
Drag and drop process stages, create rules automatically and set any process in motion. We strongly believe in the no-code ecosystem where everyone in your organization can create the processes relevant to their use case and the workflow management is not dependent on just the folks at IT.
With an intuitive user interface, the visual workflow builder simplifies the steps involved in creating a new workflow and you are ready to get going in a matter of minutes. The flowchart-based workflow designer helps users visualize the actual working of a process and dramatically reduces the complexity in building workflows and setting rules.
The designer also provides a huge library of process templates that can be used as a good starting point for your process automation. These templates are organized by departments and use cases. We also have out of box solutions that provide a connected set of workflows neatly bundled together and ready to install and work with. With Cflow, What you see is what you get!
Easily build new workflows with simple drag and drop interface
An intuitive 2-step wizard-driven builder with visual cues
Tools to build your workflows quickly. More configuration options available in the Control Center after the workflow is published.
Pre-designed templates for a wide variety of processes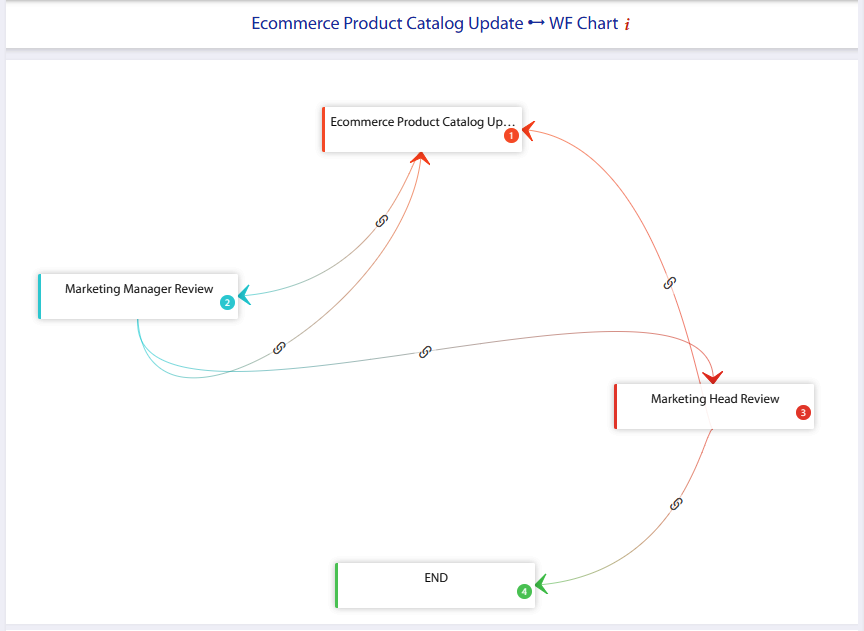 Supercharge your process flows with Cflow

Sophisticated Rules Engine
Cflow is a customizable platform and when we say "customization" we really mean it!

Encryption & Security
We offer best-in-class security that gives the highest level of reliability & protection to data!

Email Notifications
Getting notified as and when it happens is essential for every process flows.

Link Multiple Processes
A good workflow automation program should always help multiple departments to handle processes together.

Auto Approvals
Have you ever come across a situation when a work process got delayed due to a missed approval?

Vacations & Delegation
With an easy to use vacations and delegation system, Cflow simplifies the process of keeping people notified!