WORKFLOW BUILDER
Flowchart-Based Workflows.
Start creating workflows with our flowchart-based workflow builder and automate time-consuming processes.
14 Day Free trial | Up and running in 5 mins.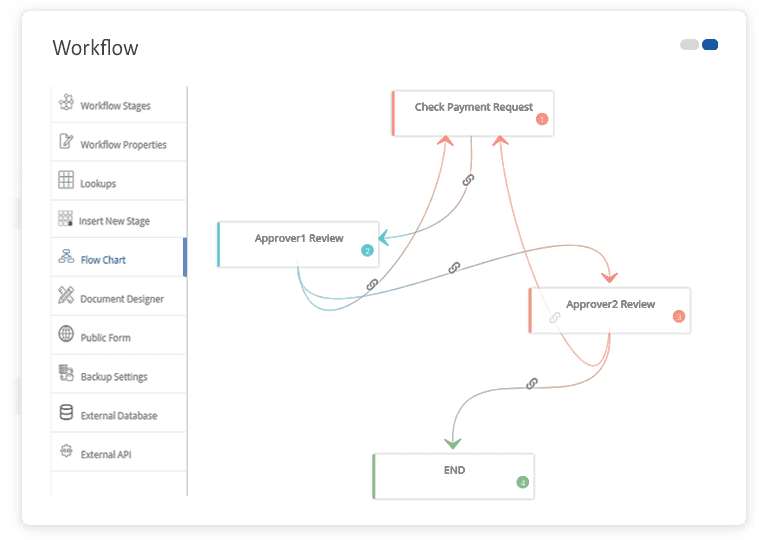 Visual Workflow Designer
The world of technology changed with GUI (Graphical User Interface) and with Cflow we aim to make workflow automation easier than ever, with a visual workflow builder.
Drag and drop processes, create rules and set any process in motion. We strongly believe in the no code ecosystem where everyone in your organization can become an administrator and make use of the visual designer platform we developed.
With a highly intuitive user interface, the visual workflow builder simplifies your everyday processes and simplifies the steps involved in creating a new workflow whenever you need to create one.
They are categorically divided into different sections allowing you to create new processes for each department in your organization and connect them in a seamless manner. What you see is what you get!
Easily build new workflows with simple drag and drop interface
An intuitive 4-step wizard-driven by visual cues
Tools to build your workflows quickly. More configuration options available in the Control Center after the workflow is published.
Pre-designed templates for a wide variety of processes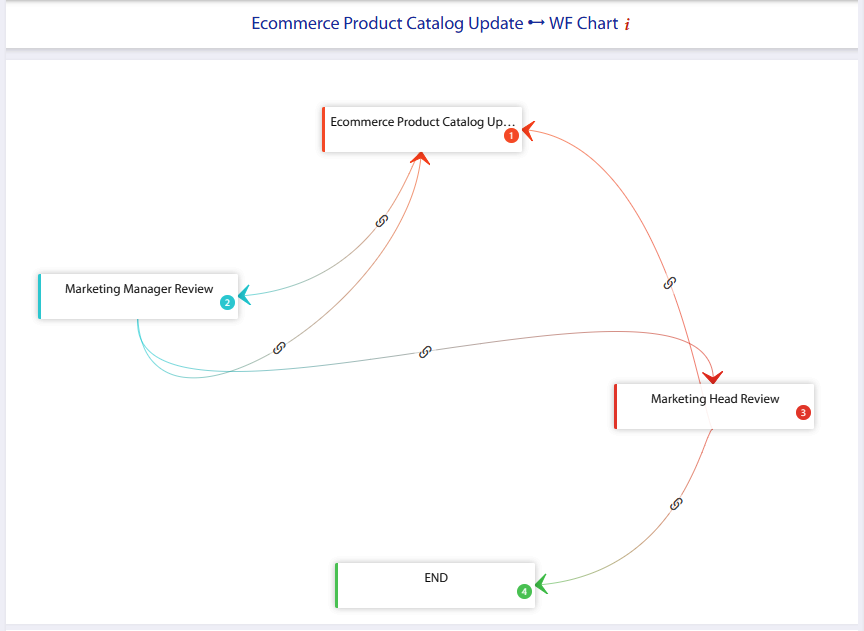 Automate.
Experience the power of automation in business processes.