Workflow Analytics
Stay updated at all times with workflow analytics that provides you a clear insight into what's happening in your organization. Keep track of all the invoices transacted during a month or the entire year, HR processes including new employees onboarding, appraisal management and leaves availed by your employees.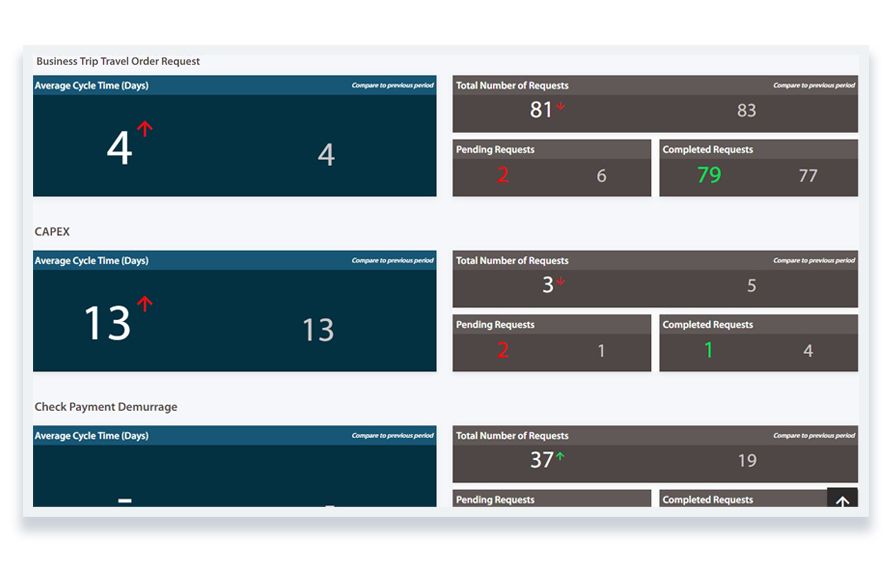 Everything that happens through Cflow is recorded, categorized and easily searchable allowing you to find what you need without any complicated procedure. The workflow analytics interface is intuitive, customizable based on various criteria and provides a unified place to keep track of all workflow processes that into related to your organization's various departments like Finance, HR, IT and others.
Detailed workflow analytics to keep you notified of aberrations in your processes
Drill down to stage level approval times and understand user efficiencies
Receive actionable insights that result in customer delight
An intuitive workflow analytics page helps you understand at a glance
Automate.
Experience the power of automation in business processes.