Workflow Software to Manage your Business.
Create workflows to automate daily work to reduce human errors, save time and approve routine tasks efficiently.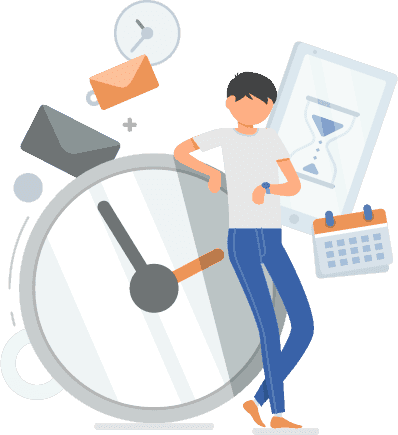 Welcome to Cflow
Changing your business towards productivity
Easily keep track of your work and ensure that tasks are carried out in time.







Cflow
– Workflow automation made easy
Powered by AWS cloud, Cflow workflow software simplifies your work with an intuitive wizard-driven workflow and what's more, it's all encrypted and backed up for greater reliability. There's no dependency on your IT team and you can automate the workflows yourself in a matter of hours. Let our workflow automation software help you get it done!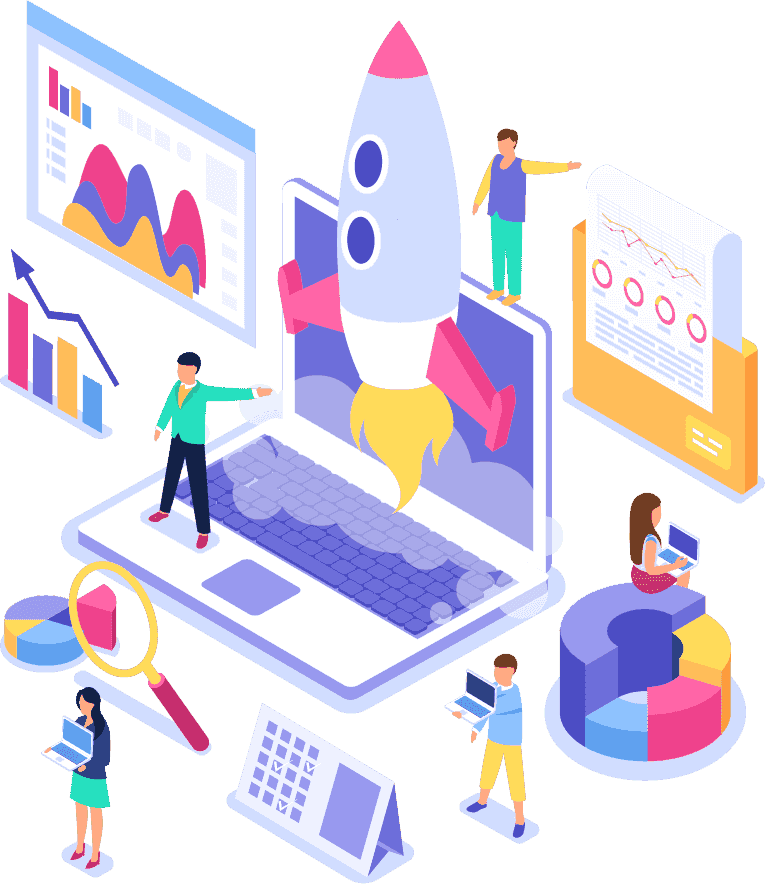 Do more in less time.
Workflow software is more than what meets the eye. Easily track performance, monitor individual efficiency, automate work, give a bird's eye view of the organizational goals to employees and implement new business strategies without the risk factor associated with it.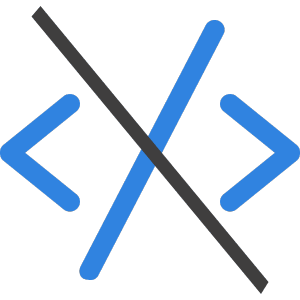 No-code design
Your employees need no specialized knowledge to use Cflow. The no code workflow tool removes the dependency on special IT teams by providing a visual UI builder.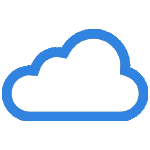 Cloud-based solution
Our cloud-based solution effectively streamlines the operations of any organization, be it big or small to bring the best efficiency out of their available resources.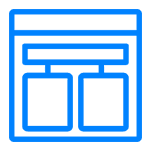 Pre-defined templates
Your users will be able to make use of the pre-built workflows available in the workflow library and even create new ones easily as it supports drag and drop features.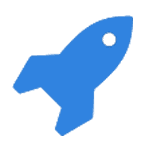 Easy to deploy
With Cflow, your custom process will be configured & deployed in days. You can start to effectively manage and improve critical business workflows.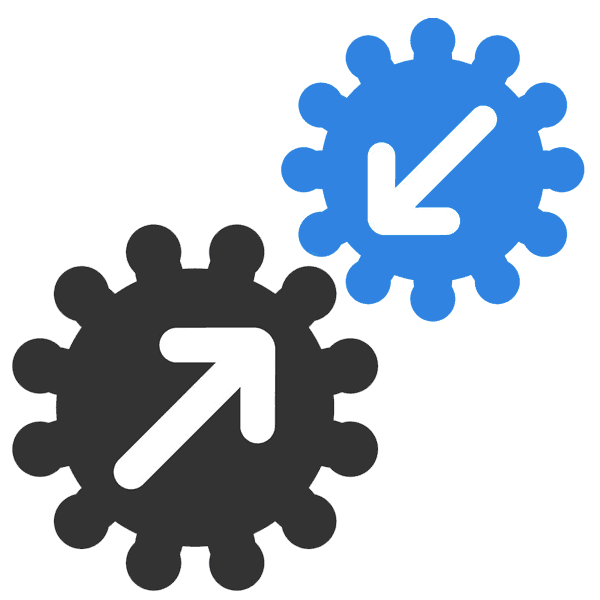 Support for Third Party apps
Connect Cflow with more than 100s of apps such as Zapier, Slack, etc. Make use of each and every application.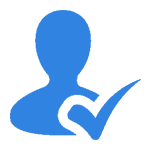 User-friendly interface
Cflow is focused on providing a software that helps you create workflows with a visual builder that make the most sense for your organizational processes.
A  two-step workflow builder to design your workflows.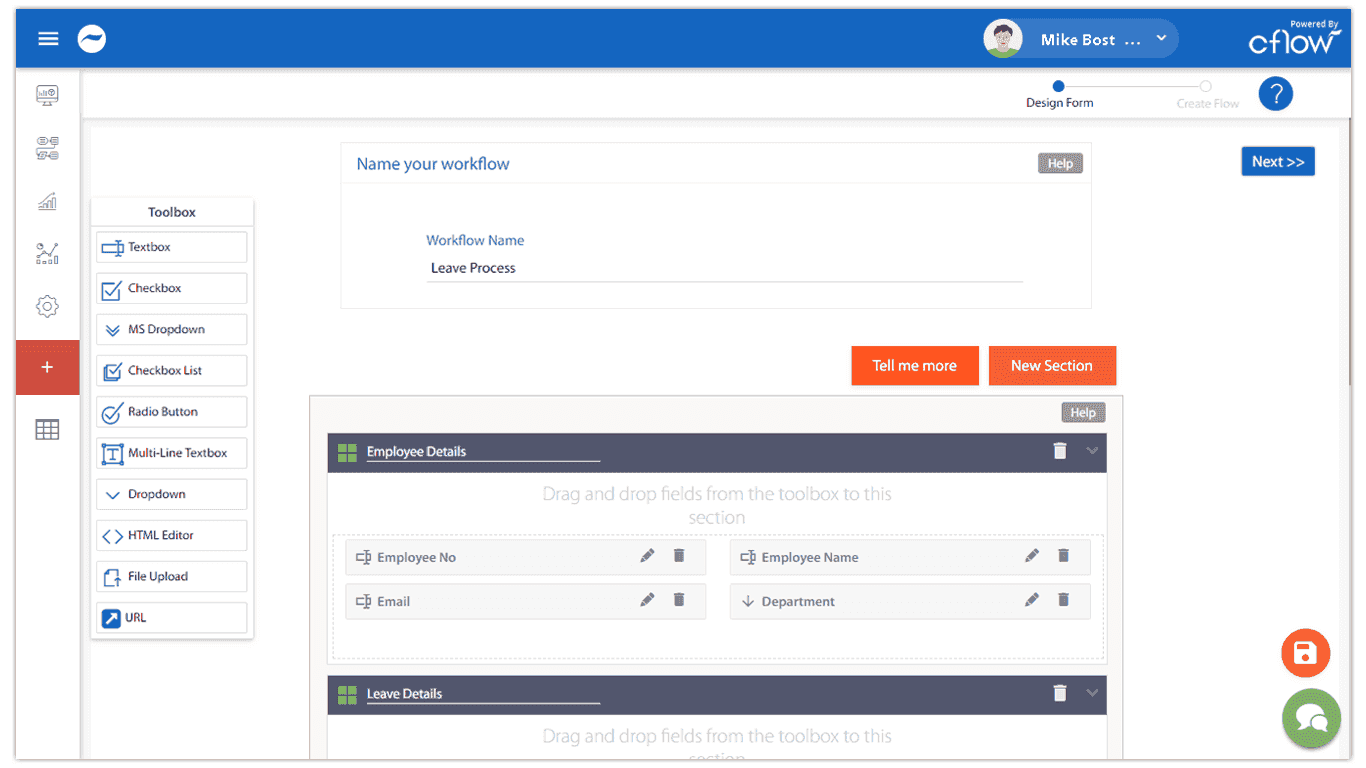 Step 1: Form designing
Name your process you wish to automate, say., Employee Onboarding, Leave Approval Process or something similar. Start designing your form and organize sections using the drag & drop toolbox.
Add a table section to the form, specify the number of columns to fill in order items or multiple items. Use the math feature to do complex math calculations.
Step 2: Workflow creation
Click the Process stage button to create workflows. Our simple to use workflow platform allows you to capture data in each stage.
You can even create a parallel flow where the request is sent to two or more stakeholders simultaneously. The request is seen by all parallel owners and they can approve and comment easily.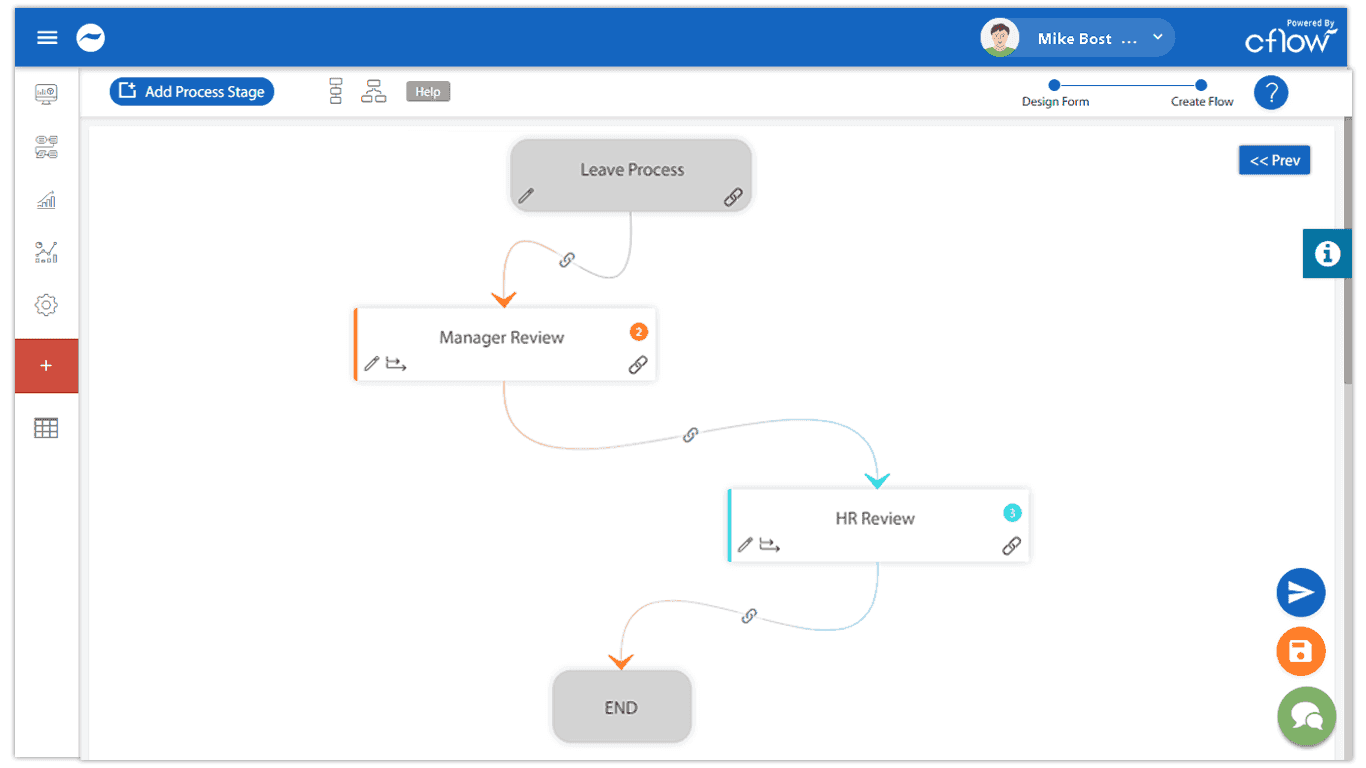 Here is what our customers say..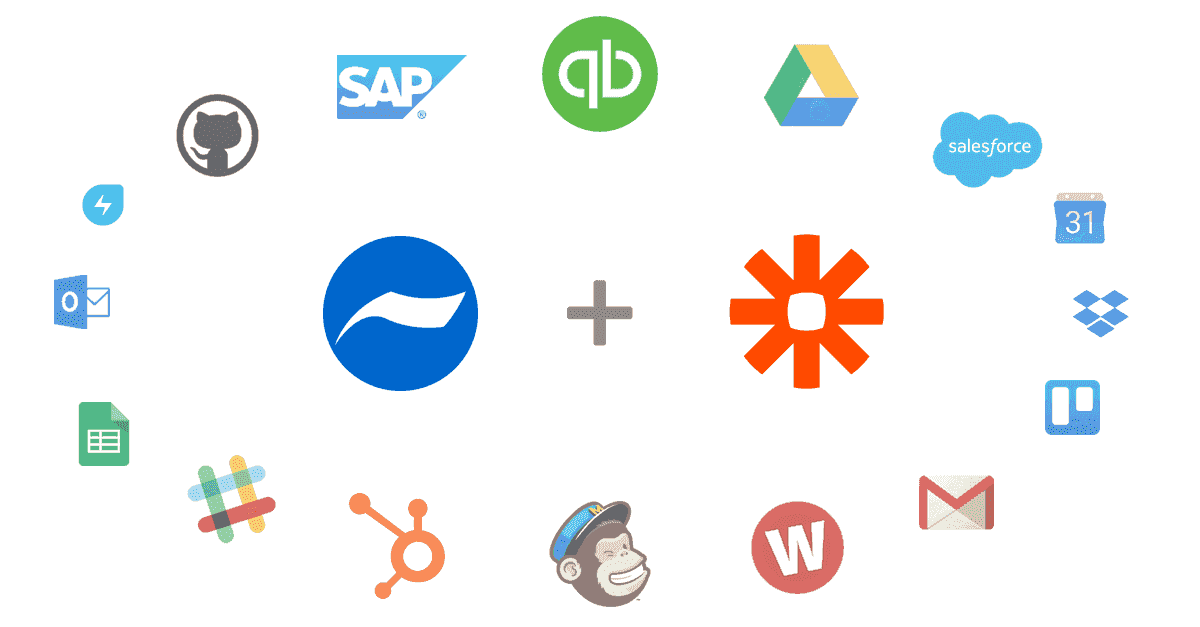 Get started. We are confident that you would want to know more about our workflow software.
Pre-built apps waiting for you!
Start your 14-day free trial! No credit card required.