Workflow Email Notifications
Getting notified as and when it happens is essential because no notification that comes very late to your attention is valuable, right? Cflow is a business flow software with agile platform that pushes email notifications as soon as something lands in your workflow inbox which you should know about immediately and respond at your earliest possible time.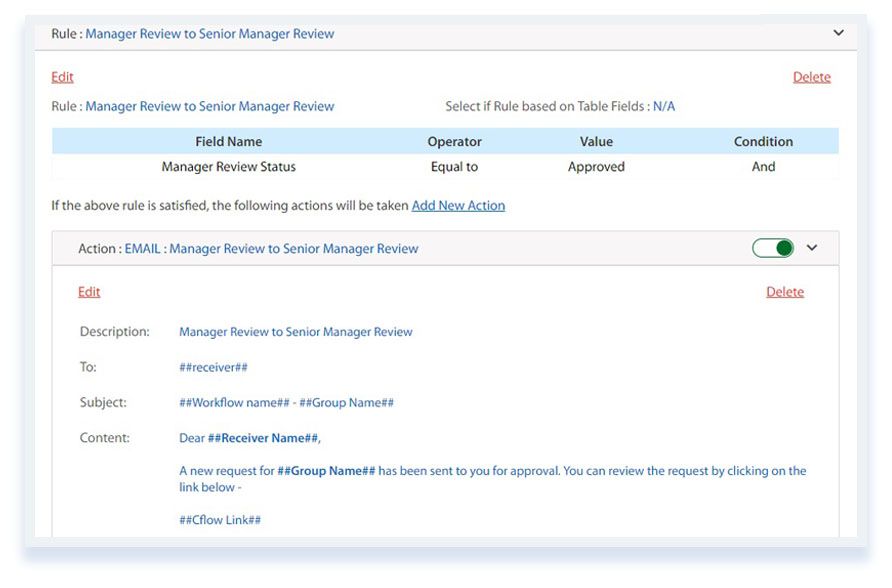 Email notifications are available on your desktop, smartphones and any other devices you are logged into.
Every time a team member in your organization mentions you in a comment, sends you a file or a pending approval lands in your inbox, you will get a notification to take note of it. It's easy, on time and ensures you take care of the tasks in Cflow that need your attention.
Get notified immediately through timely email messages
Fully customizable with dynamic content, flexible font styles and colors
Receive both emails as well as SMS notifications
Attach documents dynamically to your emails
Approve or reject just by replying to the email. No need to log in