With Cflow, you can eliminate the difficulties associated with handling paper documents and signing them physically.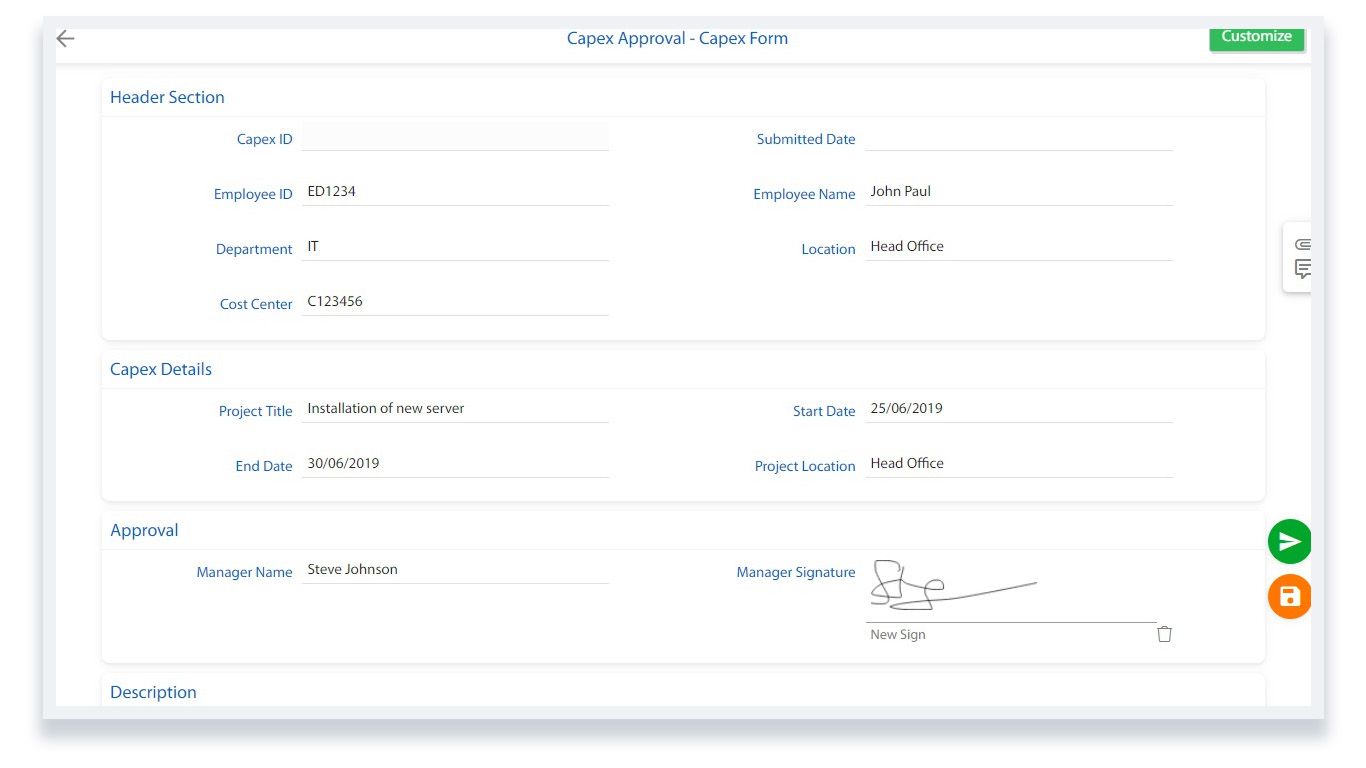 Supercharge your process flows with Cflow
Designed to be a versatile program from the ground up, Cflow is a user-friendly application.
The world is moving towards cloud-based solutions and our dedicated developers' team.
Creating forms using Cflow is as intuitive as it could get! Make use of the visual form builder.
Reaching users outside of your Cflow program is easier than ever with Public Forms.
Have you ever come across a situation when work got delayed due to a missed approval?
The inbox is where all your workflow details are shared and with the ability to customize.
Powered by the highly secure and widely used concept of digital signatures, you no longer have to send files physically to acquire a signature. As part of our automated process, files are automatically sent for signatures and signed in a secure environment.
When workflow automation meets the ease of digital signatures, it's easier than ever to fully automate your business and repeat it without having to go through tedious manual procedure. Every type of organization handles documents at one point or the other which is when e-signatures becomes inevitable, saving time spent in paper-based document management and manual signing.
Experience the power of automation in business processes.