WORKFLOW AUTOMATION
Beginner's Guide to Workflow Automation.
5 MINUTES READ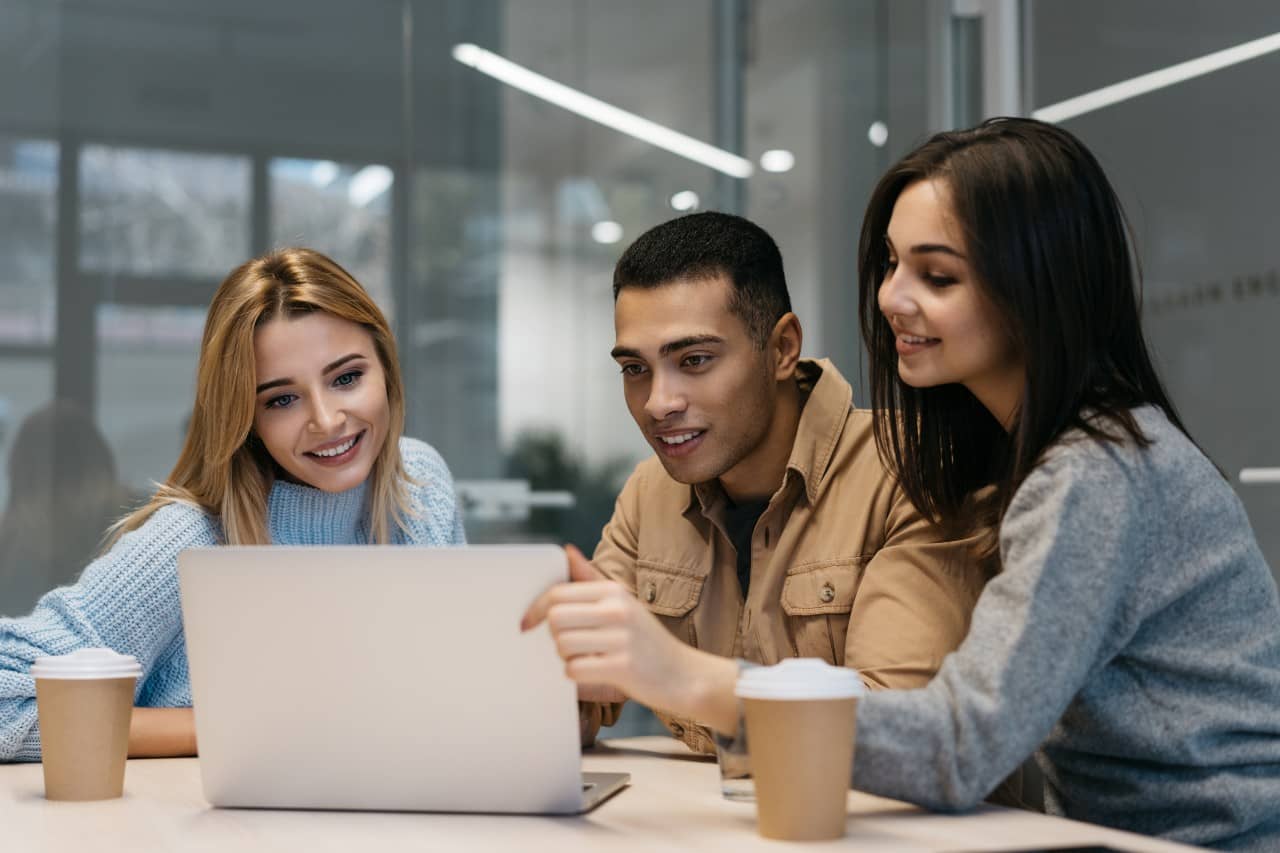 Is Workflow Automation the Game Changer for your Business?
A great business strategy, solid project plan, a highly efficient team, the best work environment – yet business revenues nowhere near the target? Wondering where the problem is? Time for a deeper analysis of your workflows. Business workflows can make or break a business. How efficient are your business workflows?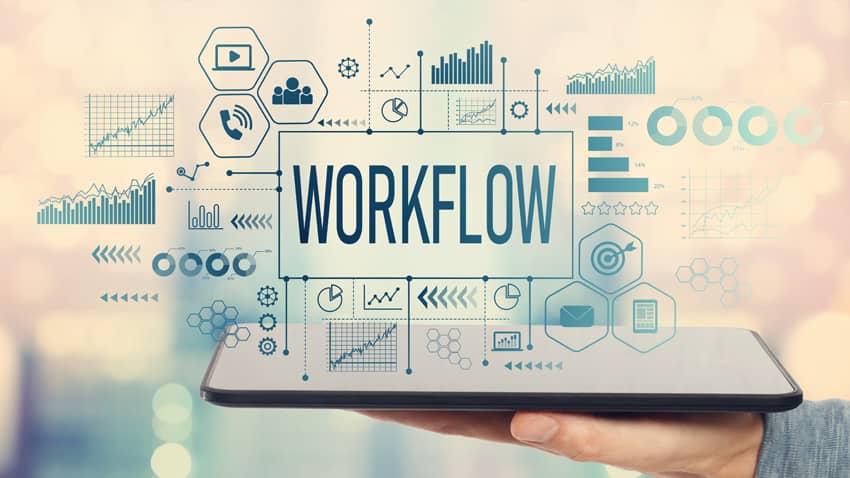 Are manual workflows slowing your business?
From the CEO to new hires, a considerable amount of time is spent on routine, repetitive tasks. The time an organization spends on repetitive work eats away on the productive time. Freeing associates from such tasks will significantly increase productivity, which translates to better performance.
Manual workflows are time-consuming and ridden by inaccuracies. Even the smallest manual process can pile up and distract you from more challenging, productive project work.
Here is how manual tasks can slow down your business…
Increased dependency on people:

Manual processes are people-centered. Human errors and biases creep into the process inadvertently. Verification and rectification of the data generated by manual processes can be a huge burden on the employees.

Limited visibility:

Manual processes operate in silos. As a result, data visibility is localized. Even the top leadership has a limited view of the critical path and is unable to take immediate action. The immediate tasks might not be known to the team members and may cause a needless delay.

Low productivity:

Most of the work hours are spent on repetitive tasks or data validation and rectification of errors that arise from manual processing. The availability of time for productive work is reduced, which brings down productivity.

Waiting time and bottlenecks:

Manual approval processes are ridden by long waiting times and bottlenecks. Due to limited visibility of the process flow, pinpointing the reason for bottlenecks is a challenge.
Every CEO would desire smooth and efficient business processes, and manual business flows are definitely not going to help in achieving the targets.
Workflow Automation as a Key Business Differentiator
Freeing employees from mundane tasks, improving productivity, optimizing process operations – achieve all this and more with automated workflows.
What is workflow automation?
The design, execution, and automation of business processes on the basis of workflow rules is called workflow automation. Business workflows involve the routing of data, human tasks, or files between people and systems according to pre-defined business rules. Automation of workflows is done to eliminate the redundancies of manual processing and to optimize the business operations.
Common business workflows that can be automated include
Creating a comprehensive workflow diagram is the best way to build an automated workflow.
Once you have the workflow diagram ready, building an automated workflow can be done very easily with a drag and drop interface provided by new-age automation software. Cflow enables businesses to automate workflows within minutes with an easy-to-use visual form builder.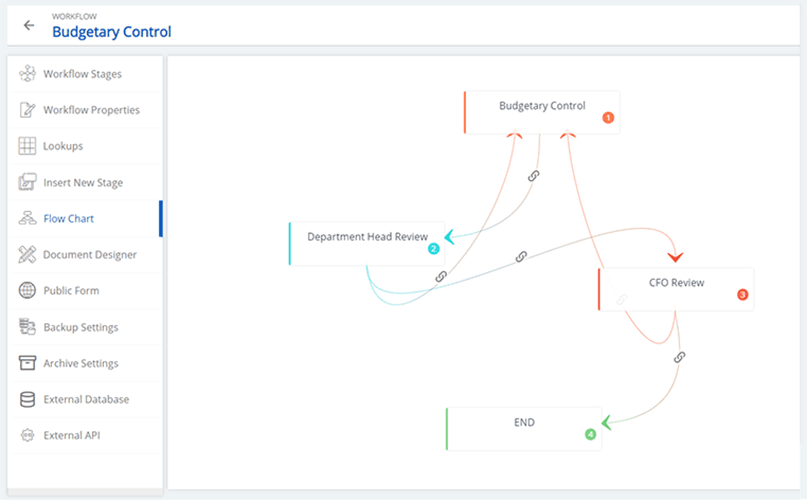 Fig: Budget Workflow
Aautomation can be done for simple as well as complex business processes. Apart from simplifying the business process, automation also saves on costs. Employees and leadership can get rid of repetitive tasks and are able to spend time on more productive, strategic initiatives.
The Pros and Cons of Automating Workflows
As per Markets and Markets Research, the Workflow Automation Market by Process is expected to grow at a CAGR of 23.56% between 2017 and 2023 to reach a whopping 18.45 billion USD by 2023. The main reason behind this growth is the integration of workflow automation in various business functions and processes.
The Pros of Workflow Automation
Workflow automation brings a number of advantages to businesses. Some of the key advantages of automating workflows are:
Fewer redundancies:

A workflow diagram helps in identifying the redundancies in the process and eliminates them during automation.

Enhanced accountability:

Lesser dependency on human intervention translates to fewer errors and oversight.

Increased Transparency:

Workflows when integrated with project management software, provide a bird's eye view to the leadership to track statuses and identify bottlenecks.

Better productivity:

Employees are now able to spend more time on strategic tasks rather than repetitive tasks.

Centralized access to data:

Automated workflow provides centralized access to data for employees and leadership.
The Cons of Workflow Automation
Cost:

Although workflow automation reduces project costs by eliminating redundancies, the initial costs of automation software are high. The cost varies with the complexity of the business workflows.

Change Management:

Implementing workflow automation solutions needs thorough testing and continuous audit to check the effectiveness.

The scale of implementation:

Workflow automation when implemented on a large scale often ends in unexpected issues. Small scale and phased implementation give better results.
Key takeaways
"If you always do what you've always done, you'll always get what you've always got". – Henry Ford.
Businesses need to continuously evolve to scale newer and greater productivity levels. Don't let manual processes decelerate your business growth.
Reliable workflow automation software like Cflow can streamline your business operations for higher productivity and operational efficiency. The no-code cloud workflow automation solution can be set up by just anyone in minutes. Sign up for our free trial to experience the Cflow advantage.