Operations Workflow Management
What are Operations Workflows?
Operational workflows are process workflows that leverage real-time data analytics to give deeper insights for faster decision making. These workflows enable more structured, accurate, and effective decision making, compared to traditional methods that are based on outdated data or without data. Operational workflows also issue data alerts and other channels through which team members are alerted on time.
Operation workflows define the business process for managing account, user, and business partner user entities. The best example of operational workflows is automatic and accurate updation of CRM records with real-time product usage data. Users can get real-time insights into sales and marketing efforts, so that the teams can follow up with customers, adjust pricing, or engage new customers with up-to-date information. Operational workflows aid in task assignment, support processes, work order completion, project management, and quality analysis.
Let the operations team assign tasks to different departments in your organization, keep track of the work and notify you to get them done before the deadline. Task management made easier than ever.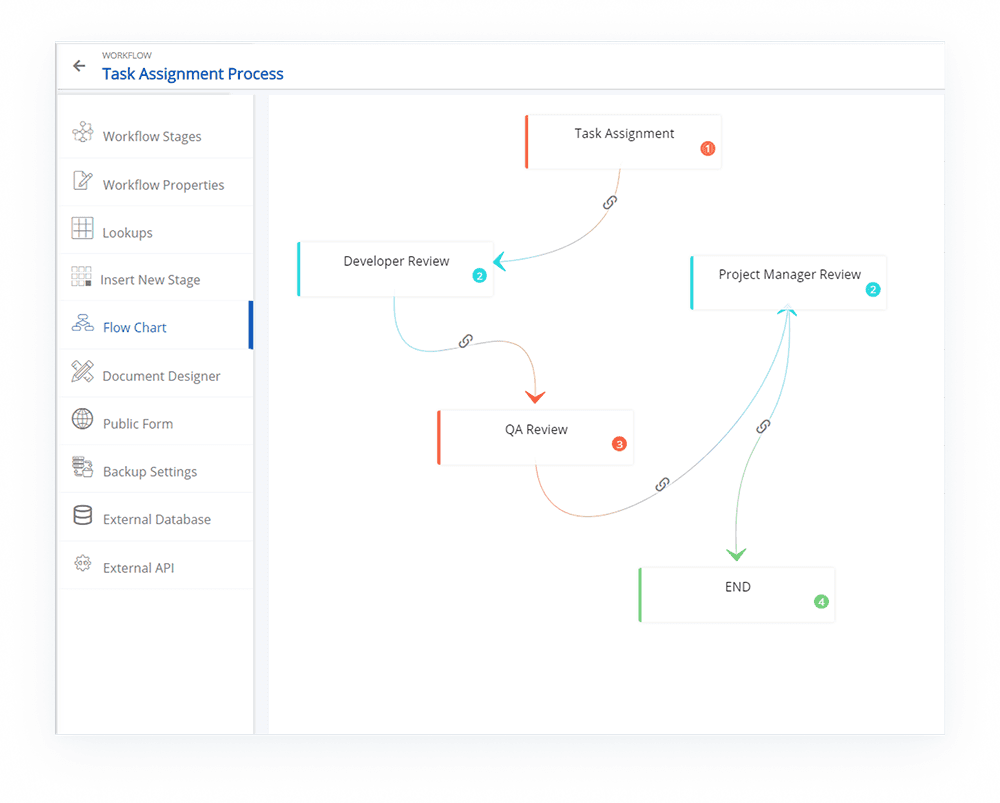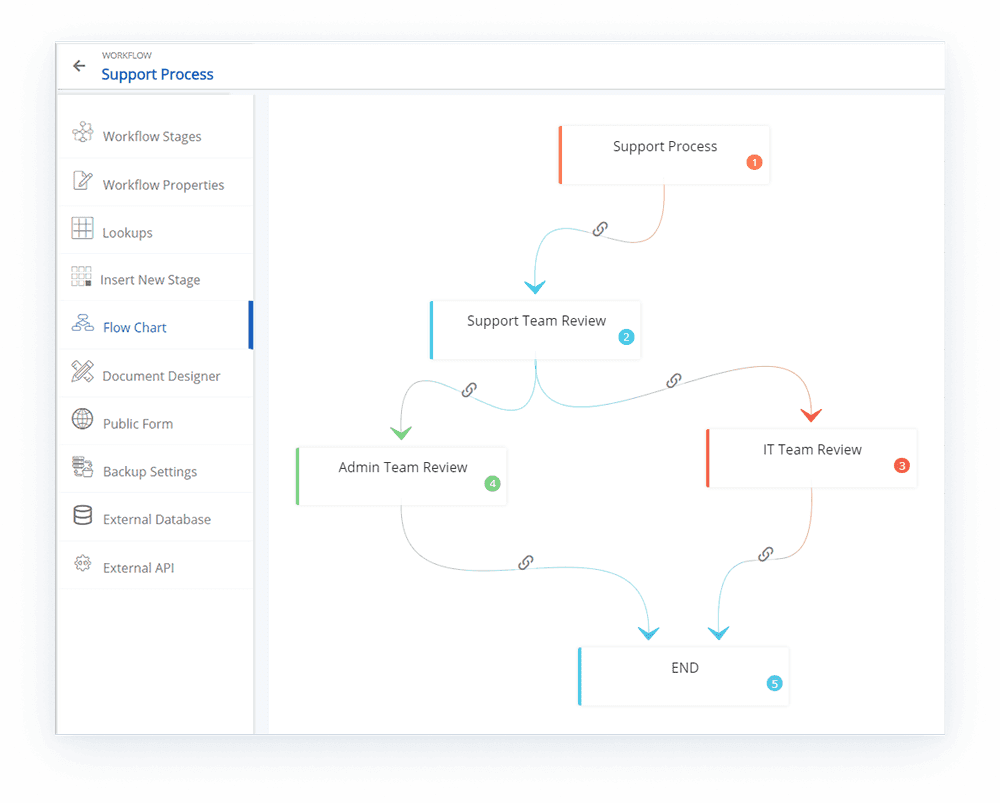 Automate your support process and make it uniquely yours. Create the flow that best fits your organization and ensure your customers are kept informed and in the loop at all times.
Ensure work orders are completed on time to make your clients happy. Create forms to keep track of work orders, have your field staff update statuses, and inform your customers, all in real-time. Get work done in a refreshingly clear interface.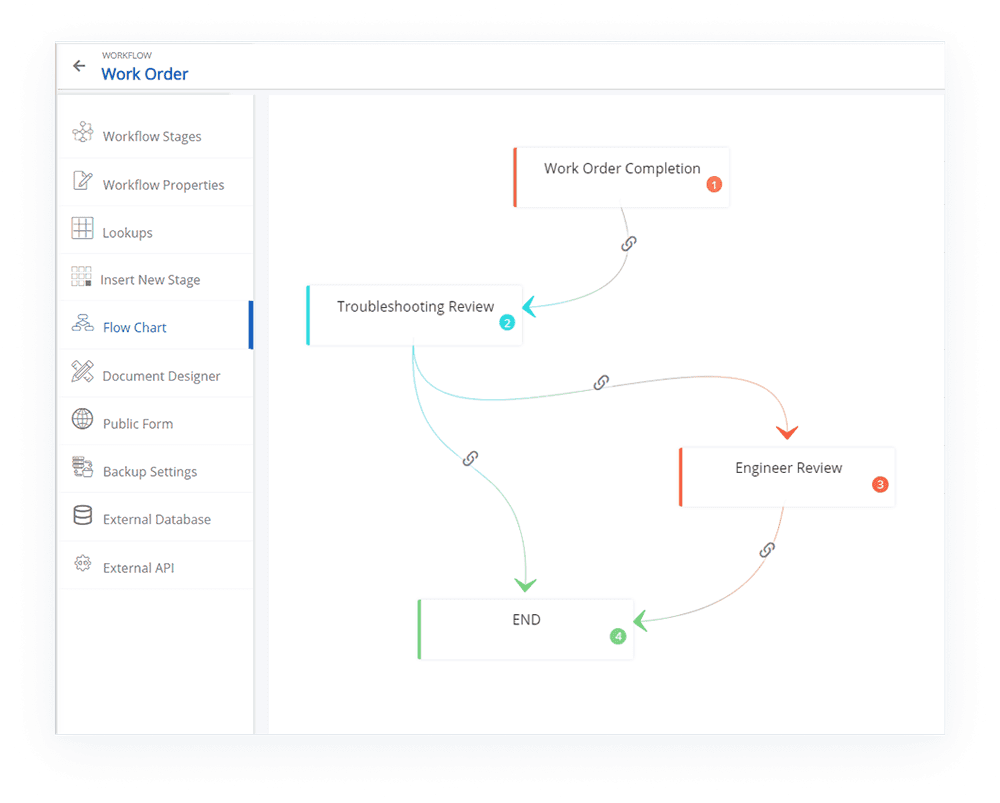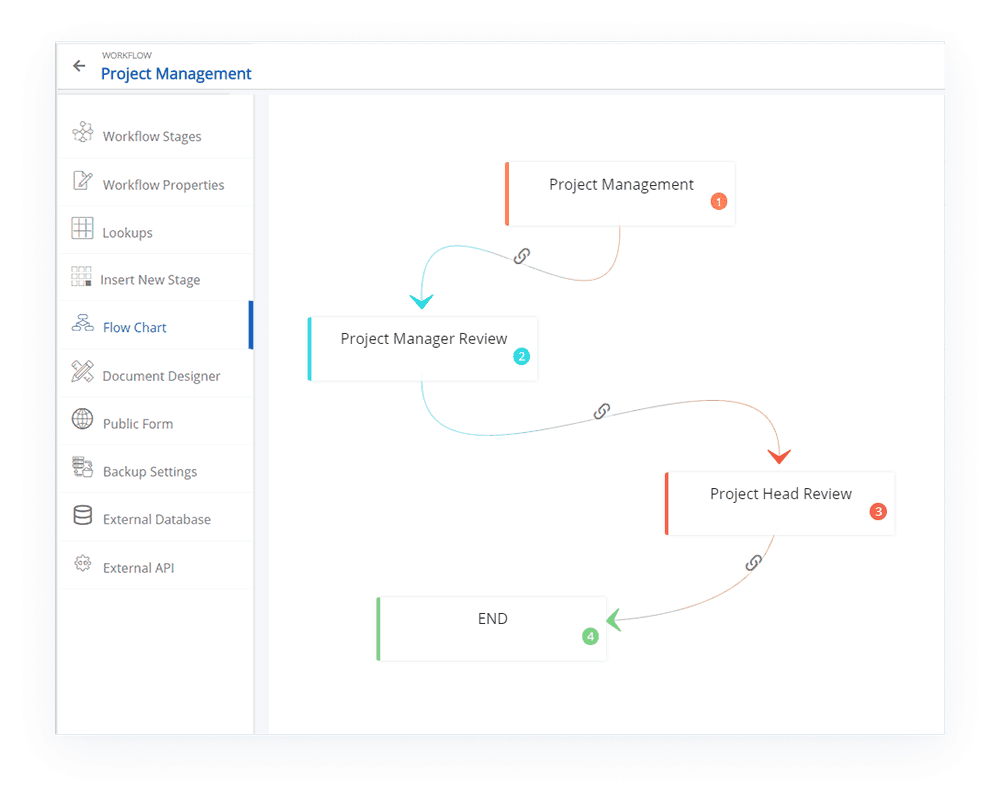 Create an easier way for the decision-makers to approve or require changes in a project. The completed project can be reviewed by the project manager and the project head. If all is well, it's time to push the project to the client.
Meeting Notes Action Items
Never miss a meeting agenda again! Let the operations team work efficiently by creating meeting notes and a series of reviews. Let the person-in-charge review is followed by participants and the facilitator before the notes can be distributed.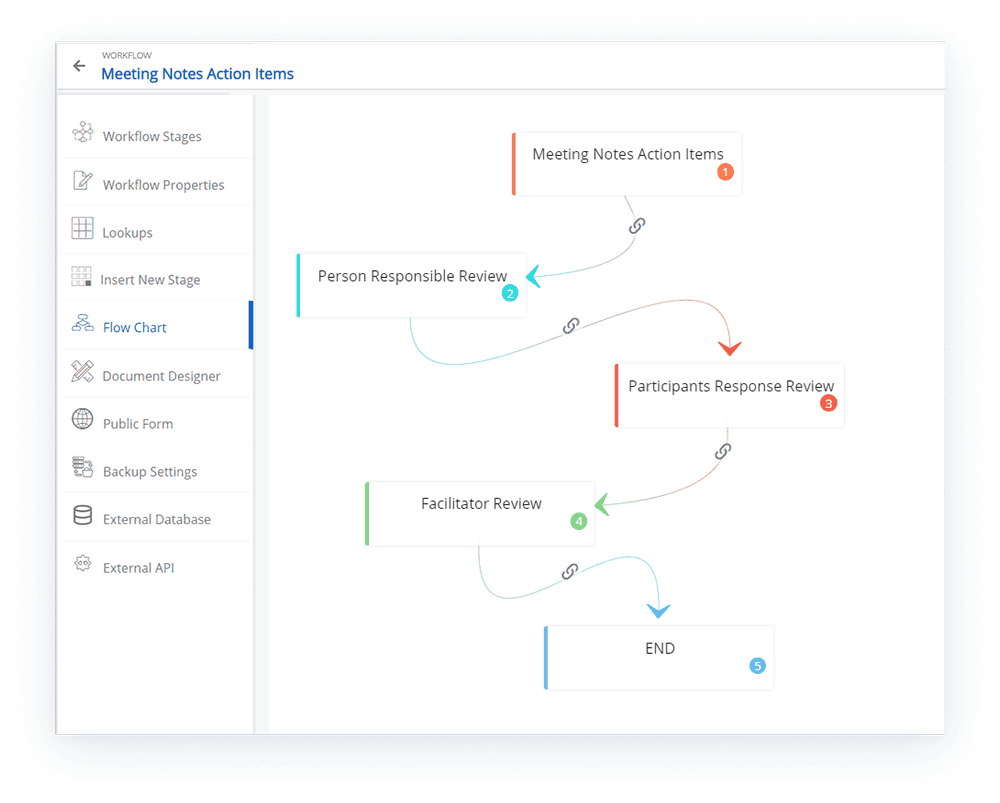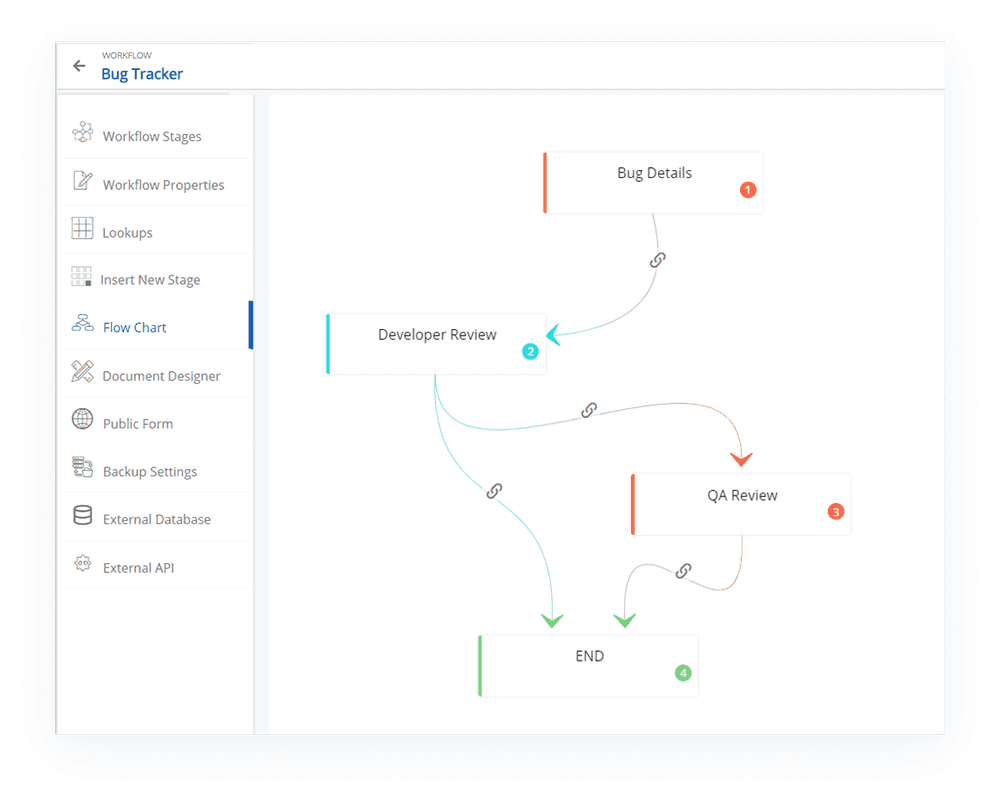 Those pesky bugs often make or break a project! Forward those issues to developer review and let them build a fix. Once fixed, the quality analysis team will review and confirm if the bugs are squashed. Experience a hassle-free user experience.
How do Operational Workflows help your Business?
Typical operational workflows are used to orchestrate certain facets of the cloud data warehouse. They are also used to standardize and streamline business processes within an organization. Operational workflows provide a centralized view of all concurrent work streams, help track progress against process milestones, and bring a new level of management oversight and control to operational processes. 
Operational workflows can enhance operational efficiency and control by giving stakeholders real-time status and eliminate manual information gathering. The efficiency of tasks can be significantly improved and focus can be shifted to urgent tasks with the help of operational workflows. Another area where operational workflows help businesses is by leveraging automated workflows in a flexible, centralized solution that can orchestrate the entire life cycle of any operational process. 
You can turn complex workflow processes into manageable electronic control sheets and easy-to-read dashboards with operational workflows. These workflows can also provide a centralized view of all asset servicing activities to clients in a customizable and user-friendly interface. 
Implementing Operational Workflows 
Owing to the scalability, accessibility, and speed that cloud data warehouses bring to business processes, more businesses are migrating their operations to the cloud. It comes as no surprise that companies use these data warehouses as their single source of truth for tracking all relevant business metrics. When businesses have robust operational workflows in place, teams can turn the data stored in data warehouses into actionable insights that help teams meet milestones, optimize internal processes, and achieve business outcomes. 
Companies have huge volumes of data and multiple data sources to pull information from, but they easily get lost in operational noise. Even if you have huge volumes of data, it is worthless if you are not able to extract meaningful and timely insights from it. The core of operational workflows and business process management is to be able to measure intently and take actions based on real-time analytics. 
Operational workflows enable businesses to keep track of what needs to be done, identify bottlenecks, and improve overall business performance.These workflows ensure that tasks are completed in the right sequence, with the right resources, and within the right time frame. Before implementing operational workflows, you need to analyze existing process workflows to identify areas of improvement. 
Workflow automation software like Cflow provides several process templates to create operational workflows. The visual workflow builder in Cflow allows users to create workflows within minutes without a single line of code. You simply have to drag-and-drop icons as per the type of process for which the workflow is being built, and the workflow is ready! 
Examples of Operational Workflows
There are several ways in which organizations can use operational workflows. There are too many potential opportunities where operational workflows can be used. One common example is syncing of data between finance and accounting teams, compiling user data, billing information, monthly recurring revenue, expenses, KPIs, etc. Here are some common examples where you can use operational workflows. 
Trigger an email whenever a customer abandons their cart midway through a purchase

Automatically populate the software with campaign insights for marketing teams

Update bids and budgets for advertising campaigns based on daily performance

Save or run or schedule API requests while importing CRM data
Let us take a look at common operational workflows in action. 
A/B Testing Campaign Management 
Operational workflows are extremely popular in marketing, especially when it comes to identifying gaps in the marketing strategy and the work actually being done. To understand better, let us consider the case of an A/B testing ad campaign for the company website. Using an operational workflow helps the marketing team gain insights into the performance of the campaign. Teams can easily identify campaigns that are clearly low on engagement and traffic in high-intent and high-potential demographics.
To test the effectiveness of the campaign, data can be automatically fetched from the data warehouse and synced with front-end marketing tools. Implementing operations manager software enables marketing teams to integrate the website, marketing tools, and marketing platforms together. 
Human resource management 
It is a well known fact that most of the HR processes are repetitive and time consuming, which makes operational workflows a good fit for automating HR processes. Take for example, the employee onboarding process where recruiters need to provide new hires access to applications and tools they need, send them feedback forms, and gather employee information. All these processes are potential candidates for operational onboarding workflows. 
Another HR process that is quite labor intensive is the recruitment process. Although not all the tasks in this process can be automated, tasks like sourcing hires, tracking time-to-fil, and pre-employment testing, can be automated to a large extent. 
How do you choose the right operational workflow platform?
Automating repeatable tasks saves time, frees up talented team members for high value work, and improves overall productivity of the process. You need to watch out for features like customizable workflows, real-time notifications and alerts, easy to use intuitive user interface, and real-time reports and analytics, while choosing the workflow automation software. Cflow provides all of these features and much more automation capabilities that elevate the performance of your business processes.
How workflow can power your IT Operations processes
Pre-built apps waiting for you!
Sign up for a 14-day Free Trial! No credit card required.