Automation of Administrative Tasks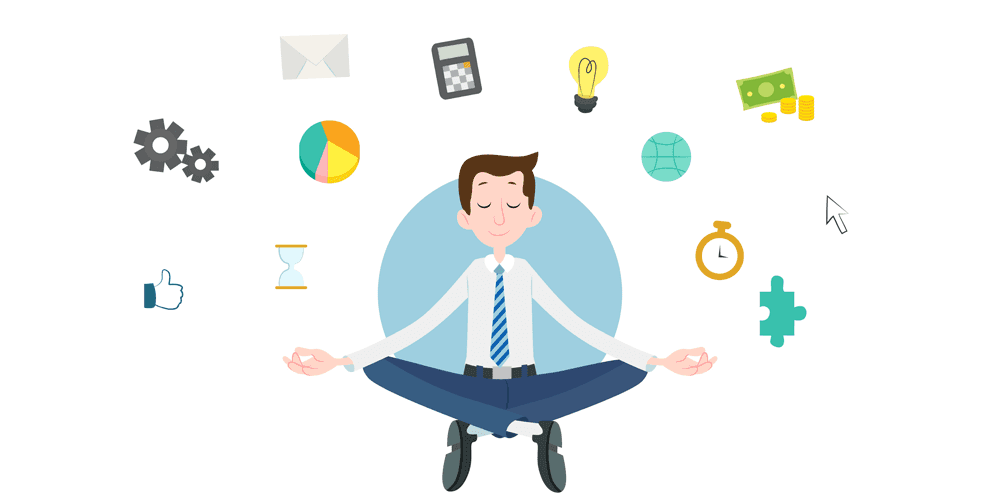 5 Common Administrative Tasks that need Automation
Being a business professional could get very strenuous, especially with emails piling up in your inbox, meetings that are on hold for days now, and the constant feeling that you probably didn't accomplish your administrative tasks as much as you wanted to do.
The fresher who recently joined a company and the top-level manager or a CEO has the same amount of time every day.
Some believe that if you work a lot, you can grow but the sad reality is that you end up responding to a lot of people, phone calls, and emails.
At the end of the day, it will be evident that you couldn't do the most important work or push your business to the next level.
Before trying to find a solution, go through the most common administrative tasks mentioned below and see how many of them you could relate to.
1. Emails – The Never-Ending Pile of Digital Messages
How many hours do you spend replying to or reading emails every day?
A simple survey states an average employee spends approximately 6 hours a day in their inbox, trying to cope up with the growing needs and respond in time.
Have you ever considered automating it or creating a bunch of template replies to save time?
You probably didn't or may have thought it would affect the personalization of those messages. This is the time to do so to save those precious hours from getting wasted.
2. Meetings – Calendar Plans that Collide More than Asteroids
Every last person is busy these days.
They said smartphones and the internet would help you get your work done faster. In reality, they made you busier than ever and it's next to impossible to sync the calendars of multiple people to organize a meet.
Try doing it by sending emails or text messages back and forth. You will mostly end up with more chaos than a confirmed meeting. Workflow software that has all the team member's calendars synced could be a much easier option.
End-to-end workflow automation
Build fully-customizable, no code process workflows in a jiffy.
3. Proposals – Impressing Clients is Hard Work
Creating a work proposal or statement of work (SOW) may take hours out of your day.
The anxiousness created by the fact that you are supposed to impress your clients combined with technical jargon and project requirements makes the proposal creates a more complex task.
If you haven't tried it yet, there is proposal management software to help you out. Instead of being marketed as a standalone program, they are often bundled inside workflow automation software. A predefined template saves you time and it also allows you to easily coordinate with your team members, the sales, and marketing team to edit it to meet client expectations.
4. Customer Database – Are You Still Doing it Manually?
Organizations that are still acquiring customer details and manually typing them into a database are far and few.
If you are one among them, you are definitely lagging behind on an important aspect. Such administrative tasks are supposed to be automated and kept in a unified server that every team can easily access. It allows your employees to provide a complete customer experience, makes it easy for the sales team to follow up, and creates a personalized experience for your patrons.
The database also makes it easier to analyze what people expect from your brand.
5. Invoices, Bills – Repetitive Bills May Clog Your Time
Some bills are meant to be repeated monthly, such as paying rent, telephone bills, vendor invoices, and operational expenses.
Instead of handling it on your own or clogging your account team's time, you can consider automating them and ensuring money is automatically sent at the end of each billing cycle.
These are some of the most common administrative tasks that can easily be automated using workflow automation software. Each organization may have specific needs but the tasks mentioned above are something everyone should concentrate on.
Conclusion
Here's a simplified and easy solution to automate administrative tasks, Cflow – the all-in-one software for a small business that can help streamline and automate all the above-said tasks. The workflow software has a bunch of templates to get you going and it's easy to create new templates. See how Cflow automation can improve your efficiency, save time and help you keep track of important tasks.
What would you like to do next?​
Automate your workflows with our Cflow experts.​
Get your workflows automated for FREE
---