Workflow Solutions That Will Transform the Way You Manage Businesses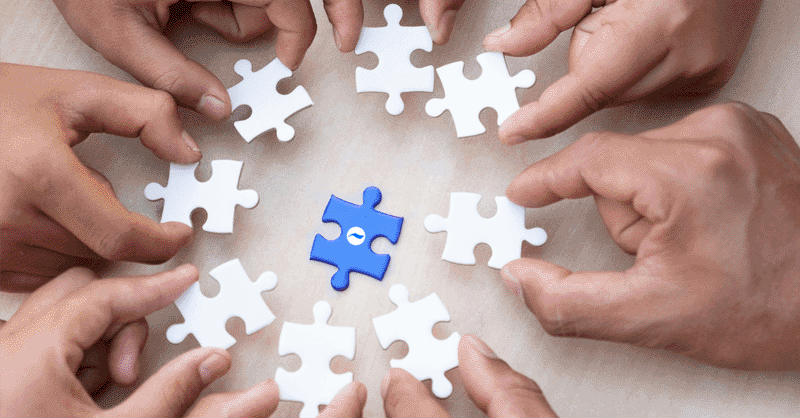 Manual and repetitive processes can slow down your operations. This is where workflow software will help manage people and data and optimize for better business outcomes.
Workflow software is a tool that helps people in an organization implement a process that is repeatable and automatic. It automates the flow of information through an organization's workflow so that it can be completed more efficiently.
The end result is an easier way to get things done by removing repetitive tasks from the work process and automating them as needed. When rule-based logic is used to automate business processes, a significant amount of time can be saved, enhancing your team's efficiency.
What is a Workflow Solution?
Workflow solutions are essential for businesses, employees, and customers. A workflow solution is software or a system specifically designed to optimize business processes. They help you monitor and manage your operations, improve the efficiency of your processes, reduce the cost of errors or downtime, and ensure compliance with regulations.
A workflow solution consists of several components, including:
➤ Business rules – These are the logic behind how things happen in your business. For example, if an order is not placed yet but has all the necessary details (such as price and total), then this means that there should be no need to create another order because everything else is already recorded.
➤ Rules engine – This component analyzes data from different sources such as databases or external systems like Salesforce or Gmail and produces reports based on these statistics (if any). It also controls when specific actions occur within other processes, such as sending emails or creating invoices based on preset rules set up by administrators who work at higher levels within enterprises where they oversee multiple departments/departments within those businesses themselves.
Complete Workflow Solutions
Workflow automation solutions
Workflow automation is a term used to describe automating business processes and tasks. For example, if you have a sales team that needs to send out invoices and track customer payments, workflow automation can help them effectively.
Automated workflow solutions: This type of solution allows businesses to automate their business processes using software or services provided by third parties such as Microsoft Dynamics 365 or Salesforce Chatter. The company should define its goals before deciding which platform to operate because many requirements need attention before starting any project, like defining user roles within the system (for example, CEO vs. Salesperson vs. Project Manager, etc.).
Document workflow solutions
Document workflow management is a system that enables businesses to generate, track, revise, capture, approve, retrieve, retain, and destroy documents that are linked to specific business processes. The document workflow solution is the answer to all your messy business processes and inefficiencies. These software solutions range from collaboration and customization to document workflow optimization.
Workflow management solutions
Workflow management software and platforms are a must-have for small businesses that want to get their work done more efficiently. These are powerful tools in the arsenal of an organization that expects high-level recognition through compliance. With these tools, you can set up processes for everything from invoicing to hiring new employees. These systems allow you to create custom workflows for each individual task within your business—and even set parameters for when specific actions need to be completed (like when someone should start working on an assignment).
Workflow management services
Suppose you don't have the time or resources necessary to build your own workflow management system from scratch. In that case, plenty of companies offer affordable options that will help streamline operations at an affordable price point. These can include things like project management software or virtual assistants who can step in during busy periods, so employees don't have time constraints on their day-to-day tasks, like emailing back and forth between team members about deadlines or scheduling meetings with clients.
Business workflow solutions
The best way to describe business workflow solutions is to say that they're what happens when you've got a lot of people who want to do their jobs at different times and in other places. Imagine your company has five departments, each with its own set of employees who work on different projects simultaneously: marketing, sales, accounting, and finance—and all of them need access to data from another department (or several).
The solution? A centralized system that allows everyone in those four departments easy access to all the information they need without having to ask anyone else for help or wait around for an email response from someone else with whom they don't have any direct communication channels set up yet.
Enterprise workflow solutions
Enterprise workflow solutions are an essential component of any company's technology infrastructure. They provide the ability to automate many routine tasks and make them more efficient, regardless of whether you're running a small business or a multinational corporation. These tools can help you achieve efficiency in your processes by making it easier for employees to access information from multiple sources, update each other on progress, and complete tasks faster than ever before.
Benefits of Workflow Solutions
Workflow solutions are a great way to streamline your workflow and make it more efficient. Some of the benefits include:
➤ Automating repetitive tasks. Workflow solutions can help you create documents, letters, and emails when they need to be sent out by automating repetitive tasks. This reduces errors and the time spent on file creation or sending out documents manually. So using an appropriate workflow solution will let you automate at scale.
➤ You can deliver consistent experiences by being transparent with user experience. There are workflow solutions that offer reusable, standardized workflows. In addition, you can have flexible workflows that can blend into structured and unstructured processes that turn into seamless repetitive workflows.
➤ Reducing costs through automation (e-mail archiving). You can also use workflows to archive emails in an automated way so that you don't have to reread them down the line when they come back into your inbox again! This saves time because there won't be any extra steps involved, like scanning them into another application before sending them off again yourself – which would take even longer than just going through them once already done.
➤ Reducing organizational risks. The workflow solution you choose should reduce organizational risks by ensuring business continuity. It captures all the data and required artifacts to prove compliance to ensure successful audits.
➤ Organizational management. This is considered a major benefit in a workflow solution where it can be used to schedule meetings, create agendas, exit employees, employee payroll, contract management, approval processes, and much more.
Top Workflow Solution Providers
Now that you know what a workflow solution can do, let's look at some of the leading vendors in the space.
1. Cflow
Cflow is a no-code workflow management tool that offers on-premises and advanced cloud-based solutions for automating business processes. It has a robust data management platform that allows users to create custom reports and dashboards for your organization's needs.
The software enables users to manage multiple projects at once, including scheduling tasks and assigning resources based on their availability or skill sets required by each project. The software also includes tools for analyzing workflows to identify problems with your processes before they become problematic (and costly).
2. Nintex
Nintex is an easy-to-use workflow management solution that lets users streamline workflow processes and easy content integration to enhance productivity. It helps automate workflows easily, better collaboration, and links cloud workflows, on-premise systems, and mobile applications. They began as a tool within Microsoft SharePoint document management system and now offer RPA and many other applications.
3. Wrike
Wrike is an easy-to-use workflow management tool that enables users to streamline projects and internal collaboration between members. It has customized features for creative product development and enterprise management features.
4. Integrify
Integrify is a low-code workflow management platform that enables users with ease of use and scalability. Users can easily create dynamic forms using its drag-and-drop tool, which can be rapidly implemented. It offers cloud, private cloud, and on-premises services.
5. Asana
Asana's mobile and web application enables users to stay on track with projects and keep them organized. Therefore, you will never miss any deadlines. Also, it enables you to plan individual tasks and sprints, integrate with third-party applications, and much more.
6. Zapier
A web-based application, Zapier enables users to connect and integrate with various applications to automate workflows and enhance business outcomes. It is a unique tool with a lean dashboard for easy accessibility and simplified processes for data management.
7. Smartsheet
Smartsheet is a dynamic cloud-based enterprise workflow management platform. It enables users with dynamic planning, execution, and reporting of work at scale using innovative solutions for better business outcomes.
8. Trello
Trello is a great platform for sorting out things. Its intuitive features and interactive interface helps the team to stay organized and get things done easily. It has elaborate kanban boards for teams to create sprints that they can differentiate using colorful task cards, expressive labels, and tags. Users can measure team performance using productivity metrics.
9. Tallyfy
The interface is similar to Trello but offers a unique blueprint for process design. The interface has cards and columns to manage tasks and track project progress. It has its limitation but it is an effective tool for project management.
10. Process Street
Much similar to Tallyfy, Process Street offers a unique process design concept focusing on checklists as processes. Users can create checklists for recurring tasks for seamless collaboration. It also has a range of custom permission features, automation, and reporting that help businesses achieve what is expected.
11. Pipefy
Pipefy allows you to automate processes, create dashboards, and drive data-driven decision-making in the cloud. Pipefy allows you to automate processes with their API that can be hooked into your business systems. Our API enables you to create workflows and rules for any scenario. Pipefy uses AI to automatically build these workflows based on what is happening in your system, which is more efficient than manual processing.
12. Karbon
Karbon is practice management for accounting firms. Karbon is a cloud-based solution that helps you better manage your firm's day-to-day operations by providing easy access to key financial information and tools that help you collaborate with other teams within your firm or across the industry.
13. Basecamp
Basecamp is a complete solution for project management and team communication. Basecamp is designed to help teams manage projects from A to Z, from idea to completion. It's not just a tool. It's a way of working together. Basecamp is built on the premise that every team member needs access to the same information and tools — so everyone can work together in real time. Basecamp allows you to share documents, spreadsheets, and other files with your team. You can add comments or assign tasks directly from within the app or through email attachments or Dropbox links. You can also create task lists, add attachments and assign due dates for each item on your list.
14. Monday.com
Monday.com is a powerful project management system. It has the ability to manage multiple teams, projects, and tasks in one centralized platform. The system is designed to be intuitive and easy to use so that anyone can easily manage their projects with minimal training.
15. Quixy
Another no-code app development, BPM, and workflow tool. The Quixy platform provides a full enterprise solution for building and managing your own fully distributed AI ecosystem, including deep learning models, applications, APIs, and services. Quixy is an open-source software project that aims to provide a general-purpose framework for creating intelligent systems based on deep learning. It includes a library of pre-trained machine learning models and tools for data collection and manipulation, creating custom algorithms, and deploying them in production.
16. Kissflow
Kissflow is designed for small businesses with a scaled-down version of process design and form-building tools. It is best suited for small businesses and startups where users are looking to manage straightforward approval management and other requests.
17. ClickUp
With ClickUp's robust integrations, you can access your Google Apps with one click — creating new tasks in Gmail or using the calendar on Drive — then close the window and go to work. ClickUp also integrates with other apps like Slack, Trello, and Asana to give you a complete picture of what's happening in your business at any given time.
18. Creatio
A popular no-code CRM enables users to automate workflows with security, drag-and-drop interface, scalability, reusability, visual modeling, and user management.
19. GUIDEcx
GUIDEcx offers efficient project management and client onboarding, task automation, transparent project view, and status updates which the user can access through email, a mobile app with centralized data control and management.
20. Rocketlane
This is a collaborative customer onboarding platform that helps you achieve your onboarding goals. Rocketlane allows users to streamline projects easily and elevate onboarding CX, live documentation, communication, and candidate experience.
Here is how Cflow brings forth end-to-end workflow solutions for your business!
When it comes to business process management, many different methods can help streamline your workflow. One of the most popular solutions is a graphical workflow builder like Cflow. This tool allows users to create their own workflows without having to worry about coding or writing any code! This means that if you're not a developer, you can easily use this tool without having any trouble!
End-to-end workflow automation
Build fully-customizable, no code process workflows in a jiffy.
Cflow's functionality
Cflow has an incredible graphic workflow builder which enables users with
➤ Visual data integration.
➤ Workflow automation.
➤ Workflow management.
➤ Business process management (BPM).
➤ Business process automation (BPA).
➤ Business process management system (BPMS).
With Cflow, you can also create a high-performance workflow, a set of steps that you can use to create an efficient and effective process. Choosing the right approach for your team and business is essential, so let's look at some simple ways to start thinking about this now.
Cflow offers an industry-standard solution that provides an automated solution for document management. This includes the following:
➤ Automated e-mail notification and action handling via email, fax, or SMS alerts.
➤ Automatic creation of documents based on predefined templates.
➤ Real-time conversion to print or pdf format as your business processes require.
Cflow helps you optimize your business processes. The first step to improving your business processes is to take stock of what you have and then consider how it could be improved. This will help you identify the areas where you can make the most significant impact.
You might be able to reduce costs, increase productivity or improve customer satisfaction by optimizing your processes. You may also want to improve employee satisfaction with more efficient technology in place. For instance, having a cloud-based bpm system like Cflow allows employees access from anywhere at any time without using their desktop computers or laptops.
Cflow's visual data integration brings together disparate data sources into a single, cohesive, and meaningful whole. This allows you to conclude from the information in order to make better decisions. You can visualize the data workflow to how your business processes work and share information with other departments or teams within your organization. It's also sometimes referred to as intra-organizational communication (IOC).
The future of workflows is bright, with many exciting new features and improvements on the horizon. Cflow is your no-code workflow solution. It's easy to use and affordable, and this workflow solution is perfect for any small business that needs a simple way to track and manage their employees' work hours. Look out for more updates in the coming months as we continue to develop our workflow management solution platform, Cflow.
What would you like to do next?​
Automate your workflows with our Cflow experts.​
Get your workflows automated for FREE
---