Introduction to Business Process Management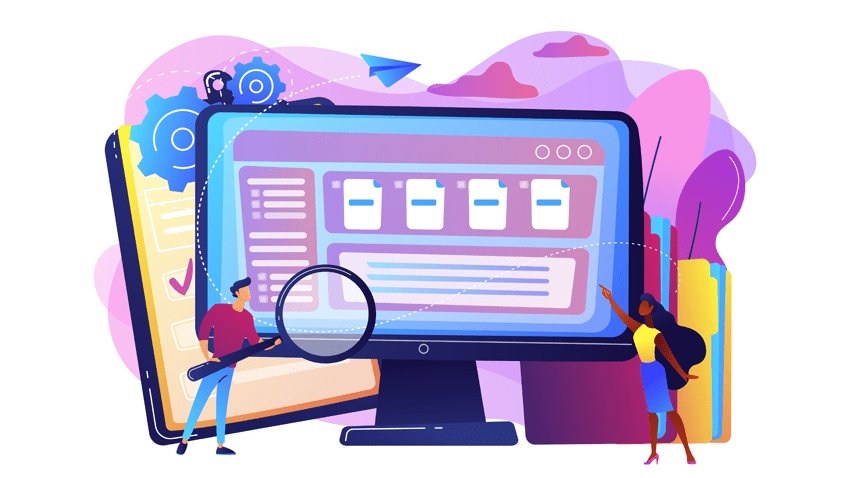 Business process management (BPM) existed ever since businesses existed. Business is run by its processes, and efficient management of business processes translates to high ROIs. A BPM solution is a useful productivity tool for businesses. Companies are using BPM techniques to manage and organize their supply chain and deliver superior customer engagement.
What, When, Why, and How of Document-Centric Workflow
A business process is a set of tasks that are executed in a pre-set sequence to achieve a specific business goal. A process must have well-defined inputs and a single, predictable output. The inputs to a process are directly or indirectly related to the final product or service. Business processes may be categorized as management, operational, and supporting business processes. BPM software aims at automating process management by integrating processes and technology. BPM techniques are based on continuous business improvement, but also enable ad-hoc actions. Processes can be long or short, the longer the process the greater the documentation and dependencies.
Different Business Process Management Approaches
Different types of BPM are practiced by organizations, based on the business type and scale. A good understanding of the types of BPM helps businesses to channelize their processes toward a clear goal and optimize their operations.
1) Document-centric BPM: This type of BPM is suitable for organizations where documents play a crucial role in business operations. The sole purpose of document-centric BPM is to create a document after several inputs and approvals from stakeholders. The most common use case is the creation of a contract or a legal document. A document goes through multiple stages and stakeholders before reaching the final stage. Document-centric workflows take inputs from multiple people and automatically create a document that is approved by everyone. Some examples of document-centric BPM are e-signatures, image processing, approval workflows, reviews, and automatic report compilations.
2) Human-Centric BPM: Business processes that require human intervention would require a human-centric BPM. This type of BPM balances human intervention and automation accurately. There is flexibility to manage tasks and create workflows between people. This type of BPM has a visual user interface that helps humans interact, understand, and take action to keep the process running. The best example of human-centric workflow is the hiring process in HR.
3) Integration-Centric BPM: Integration-centric BPM focuses on integrating organization-wide business software with department-specific solutions. Integrating business software with department solutions enables seamless data exchange between networks of tools. Manual entries are reduced and hence work is executed faster and more accurately. Sales and marketing and finance workflows are examples of integration-centric workflows.
More About Document-centric BPM Workflows
As mentioned in the above section, document-centric workflows are aimed at creating a document based on multiple inputs from stakeholders. A contract or a legal document is created by a document-centric BPM. Before it reaches the final stage, a document goes through multiple stages involving multiple stakeholders. At the final stage of the document-centric BPM, a document is created and approved by everyone.
There is no need for a template when you have a document-centric BPM. Users need not worry if they have input the information in the right line of the document when they have this BPM. This BPM is predominantly used in procurement, contract management, accounting, and law. In all these types of businesses, there is a constant circulation of key documents.
Documents are approved through emails in a document-centric BPM. Emails are the most common way to initiate document approvals. Most document management tools come with simple workflow features to support document approval needs. In case the document management tool is not capable of handling complex workflows, a document-centric BPM would be highly effective.
End-to-end workflow automation
Build fully-customizable, no code process workflows in a jiffy.
Need for a Document-Centric Workflow?
Using a document-centric workflow optimizes and improves business processes. It gives businesses a deeper understanding of the document flow that is used in the tasks. A document workflow provides a holistic visualization of the document flow and eliminates any bottlenecks in the task flow.
The most common activities that happen in a Document-centric workflow are:
Scanning of images
Document Review and Approval
Transcription inscription documents for various systems
Electronic-form filling
Signature gathering
Overview and reports
Document-driven decision making
Although document-centric BPM is steeped in paperwork, it should not be used solely for the purpose of documentation and approvals.
Choosing the Right Document-Centric BPM
Documents play a crucial role in any organization. The reliability and consistency of the document creation process have a direct bearing on the business performance. The document-centric tool must:
Be able to design and model processes intuitively and effectively
Issue automatic alerts and notifications to reviewers and approvers
Provide real-time tracking of the document status
Display document status on dashboards
Ensure traceability, accessibility, and transparency of information flow within the workflow
Cflow is a no-code BPM that can automate key business processes within minutes. To know more about Cflow and try it for free.
What would you like to do next?​
Automate your workflows with our Cflow experts.​
Get your workflows automated for FREE
---