Lawyers, Law Firms and Workflows – How Does it Connect?
Most law firms start small and over time, grow up to become firms with many attorneys and administrative assistants. Small or large, there is a critical need for a centralized platform to ensure effective communication both within the law firm and between the law firm and its clients.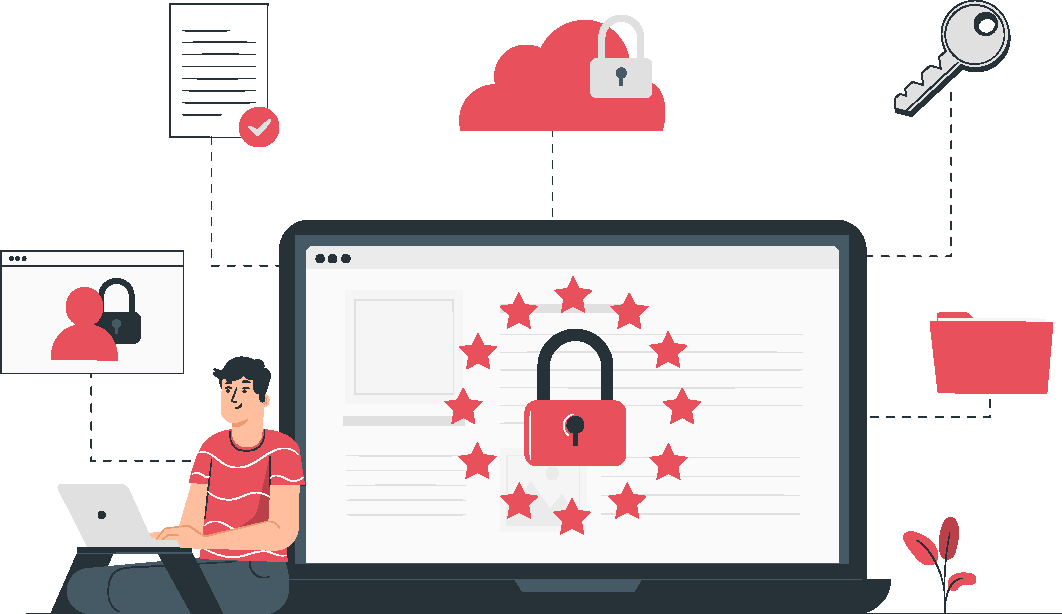 In a typical scenario, if the paralegal is always swamped with work and the smallest mistake could cost a fortune for the company, a foolproof approval and review system becomes essential. Workflow software for law firms enables lawyers, associates, and paralegals to stay focused on their work and the workflow software automatically sends notifications for approvals and timely reminders to get work done.
Here are some of the most prominent benefits of having automation workflow software to help in managing a legal firm.
1. Helping Attorneys Automate Tasks by Themselves
An ideal software designed for law firms will let you create your own workflow without coding knowledge. A document request can be initiated by the lawyer through the subpoena duces tecum template found in the software.
The long list of processes that follow include
Acquiring internal approval from paralegal service
Logging the date and other information
Follow-up receipts and
Organizing the finalized documents
All of the above should be handled digitally with the help of the workflow software. It will be fully automated to avoid any delays or loss of documents due to manual mishandling.
2. Speeds Up Approvals
Everything about a law firm revolves around the approval. Be it submitting client documents, creating a subpoena with the necessary information, and the documents that you are going to produce during a court trial have to be approved by the senior attorney before it passes through.
Instead of manually handling tons of paperwork that could get easily lost or damaged, it can all be done online.
An added advantage is that if the senior legal advisor, client, or key stakeholder is in a different location, work can still be done using the web-based software. All the documents are conveniently and securely stored on the cloud providing easy access for reviews and final approval.
This will save lots of time and remove the hassle of having to send e-mails back and forth.
3. Connects People and Makes Use of Existing Resources
A law firm consists of different resources including
Paralegal
Associate Attorneys
Partners and
Clients
Everyone has to work in coordination to achieve the final result. Each case will have a specific number of files to be paired together, maintained, and submitted when required. The questionnaire filled in by the client should be kept safe and secure.
With the help of workflow software, you can finally keep track of multiple documents in one place. There is no need to create chaos among the firm's employees and attorneys but rather make use of the existing resources in an efficient manner.
It is easier to assign tasks based on individual capability and online submission and review of documents promote collaboration and faster decision making. Each stage is essential to winning the case and an organized office paves way for it.
4. Creates a Professional Work Atmosphere and Extract the Best Out of Each Employee
Every full-time employee that you hire can work only for specific hours in a day and putting in all the extra hours don't necessarily increase productivity. So it is all the more important to make the most of the employee's time at work.
Providing a professional work environment with efficient systems helps boost employee morale and confidence. With the Millenials joining the workforce soon, it is very important to have a web-based productivity software that works on all devices, especially on smartphones. Employees expect work software to be fully integrated with social media capabilities such as the ability to share content internally with co-workers and clients.
A company that makes use of powerful workflow automation tools and related software to streamline its business will create a positive outlook among its employees.
Besides, the tools also pave the way for better task management, reduced wait times, and approval rates. It will help you attract talented attorneys, interns, and skilled administrative assistants to join the organization.
5. Administrative Tasks Can be Handled by a Much Smaller Team
Be it a startup or a huge law firm, you need not spend thousands of dollars in having a large administrative team. Instead, investing in workflow software will help you achieve the same with a lesser number of people.
Internal work as document maintenance, invoice clearance, and other non-billable tasks to the clients can be completed in a much shorter time.
You can consider hiring just the minimum number of admin people as the software can help you take care of the rest and makes everyone more efficient.
6. Client Billings and Database Management Made Easy
Converting the bills that you send to clients into cash in the fastest manner will help ensure smooth operations.
At every step, the accounting or administrative team can add services to the bill. It saves the time spent in creating an invoice once the entire lawsuit is over and even when it is done, the chances of missing out on a service provided are much higher.
Faster invoices obviously lead to quicker payments and all these contribute to the efficient functioning of the law firm.
Cflow for Law Firms – The Only Workflow Automation Software Required
Designed to be highly versatile, easy to use and no-coding knowledge required, Cflow is the only software you will ever need. The software has a very simple learning curve that anyone in the organization could start using right away.
It has all the features including being able to create easily automated approvals, document management, cloud-based access, and automated notifications to keep paralegals, associates, and senior attorneys in the loop. It speeds up the entire process, saves your precious time, and provides a streamlined solution for the law firm.