Best BPM Companies to Consider in 2023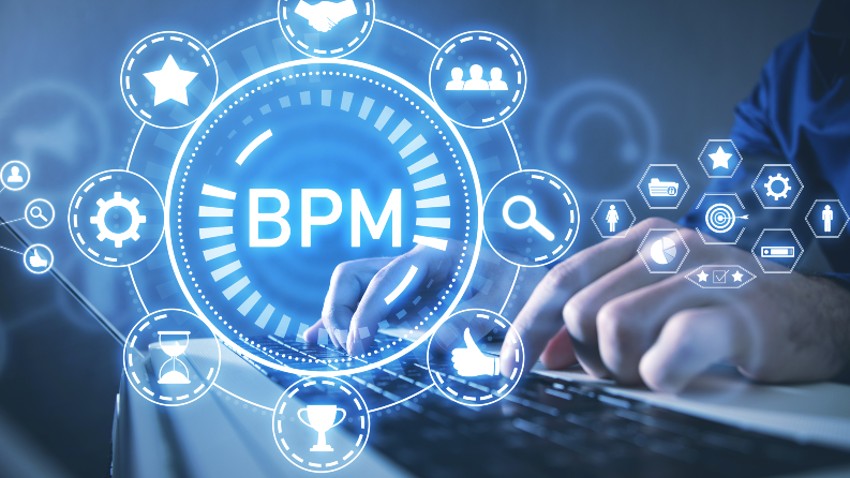 Business processes are the backbone of any organization. They determine how work gets done, what it costs, and how much value is created for customers and shareholders. Business process management (BPM) software helps organizations manage their workflow effectively by automating repetitive tasks, improving efficiency, and increasing transparency across the organization.
Business Process Management (BPM) software has been around for decades, but it really began to take off in the 1990s with the advent of the Internet and Web-based technologies. The Internet allowed new ways to connect businesses worldwide, opening up new opportunities for companies to engage with customers and suppliers.
Business Process Management is the set of processes, standards, and tools that organizations use to manage their business operations. BPM includes many elements that companies use to improve efficiency, reduce costs and increase profitability. It is a systematic approach where using BPM, organizations' workflow becomes more functional, more coherent, and more capable of adapting to the dynamic environment.
This new paradigm led to an explosion of innovation in BPM — and not just because it was easy to create new applications. Many companies realized they could save money by automating their business processes rather than hiring more people or doing it manually.
A business process model describes how an entity interacts with its environment (e.g., customers, suppliers). A powerful tool for identifying processes that are not working well or need improvement, it also helps you determine where business value can be created by automating them using workflow automation software.
Business process management products evolved when the internet, cloud computing, mobile devices, and advanced data analytics evolved over time. It changed the face of traditional business. The present BPM tools are regarded as iBPMS (intelligent business process management suite) as they have the power to automate business processes. This intelligent ability of these tools helps users to eliminate errors for both business users and other non-BPM professionals.
iBPMS is a term that describes software applications that use Business Process Management (BPM) techniques to automate business processes such as customer relationship management (CRM), supply chain management (SCM), financial services automation (FS), enterprise resource planning (ERP), customer care (CC), project portfolio management (PPM), product development management (PDM) and more.
Business process management (BPM) is becoming the core function of the digital enterprise. It's the job of BPM to ensure that any organization can seamlessly adjust to the dynamic business landscape and seamlessly adapt to changing customer needs.
The key features of any BPM software package include the ability to: * Automate business processes by mapping out as-is workflows; * Simulate or define to-be workflows;
Monitor and control live processes with real-time data;
Analyze process performance and suggest improvements
Designing workflows for existing applications, systems, or services
Deploying on-premise or cloud-based platforms with built-in management tools for monitoring and troubleshooting issues as they arise
Maintaining these platforms over time
Moreover, a key element of any BPM company is its ability to integrate with existing systems such as ERP or CRM platforms. This integration enables users to access information from multiple sources in one place. Integrations allow users to leverage information from other applications within the same software application suite as well as across separate applications on different platforms (such as Salesforce, for example).
If you're looking for a company that helps your business utilize its existing resources more effectively, read on!
Best Business Process Management (BPM) Companies in 2023
1) Cflow
Cflow is becoming one of the leading BPM solutions providers globally. It is a no-code workflow automation tool that lets you transform and streamline your business processes in the cloud. With Cflow, you can forget manual processing and reduce paperwork efficiently. You can set up your own automation rules, make use of its intuitive dashboard, and eliminate chaos with its powerful BPM methodologies.
Cflow lets you create custom workflow templates with its simple drag-and-drop visual forms designer. It allows you to easily integrate with G Suite, Office 365, and millions of apps via Zapier. It has custom connectors that enable you to connect with external systems quite effectively. Also, its bulletproof AWS datacenters let you have complete control over data encryption and automated backups in cloud storage, so you don't have to worry about data loss at all.
End-to-end workflow automation
Build fully-customizable, no code process workflows in a jiffy.
2) Microsoft
Microsoft is a multinational software corporation that develops, manufactures, and markets computer software, hardware, and services.
Microsoft has a long history of providing business process management solutions. As such, they are one of the leading companies in this field.
Microsoft has been a pioneer in developing business process management solutions since 1982 when they launched their first product called Microsoft Word for DOS (DOS being short for Disk Operating System).
3) Appian
The Appian BPM platform combines the power of technologies like AI, machine learning, and predictive analytics with real-time data governance capabilities to deliver intelligent insights across all channels. Founded in 1999 by Michael Beckley, Robert Kramer, and Marc Wilson with Mathew Calkins as CEO, Appian is one of the top BPM companies in the world.
Appian offers cloud-based BPM software with multiple deployment options. It reduces manual workflow processing and facilitates design tools, forms, rules, analytics, data access, content, collaboration, mobile application, SOA and integration, visibility, and transparency. Some of its key features include case management, three-step app development, and low-code application integration.
4) Bizagi
Bizagi is a BPM company that offers a BPM platform to help businesses create, deploy and manage business processes. It is used by many Fortune 500 companies, including BMW, GE, and Toyota.
Bizagi's software can be used for all types of business processes: sales orders, marketing campaigns, customer service inquiries, technical support requests, and more. The Bizagi Process Modeler is a free intuitive drag-and-drop tool that is used by companies for defining processes and documentation. Customers use Bizagi's BPM platforms to automate their processes, model execution, and collaborate better with their teams. Bizagi's BPM tools don't need expert technical knowledge, which helps users to have a seamless experience.
5) Nintex
Nintex is a business process management software that helps companies automate processes, increase productivity and create efficiency. The company's BPM platform offers features such as workflow automation, time tracking, mobile apps, and more.
Nintex was founded in 1999 by former Microsoft executives who wanted to create an enterprise solution that could be used across multiple industries. Today, the company has offices in both Seattle and San Francisco; its software is cloud-based, so you don't need to purchase hardware or install any software on your computer.
Nintex offers RPA, which eliminates paperwork, increases accuracy in processing, transparency in ownership, and accelerates time-to-value.
6) JDA Software
JDA Software is a business process management (BPM) software company in California based company with its headquarters in Los Altos was founded in 1998. It offers BPM solutions for companies of all sizes around the world, including companies with revenues between $1 million and $20 billion annually.
7) IBM
IBM is a global enterprise software company that provides a broad range of software, services, and solutions. The company's products and services are focused on the needs of organizations to help them grow, transform, and succeed.
IBM's clients include large corporations across industries such as banking, financial services, health care, government, and small businesses.
8) SAP
SAP is a German software company that has been around since 1972. It's a leader in business process management and has over 300,000 customers worldwide. SAP has more than 50 offices in more than 100 countries, with 30,000 employees.
SAP offers a variety of products for both small businesses and large enterprises; its flagship product is Enterprise Resource Planning (ERP). Other popular solutions include Business ByDesign (a marketing resource management system), Human Capital Management (HCM), Supply Chain Management Systems & Solutions, Customer Relationship Management Systems & Solutions—and many others!
9) Oracle
Oracle is a software company that provides business software and cloud services. It's considered to be the leader in business process management or BPM, as it has been since 1984. As such, Oracle offers a wide range of tools for managing your organization's processes.
These include:
Oracle BPM Suite for the Cloud Oracle
BPM Suite for the Cloud (formerly known as BPEL4J)
Oracle offers these products through several different channels, including on-premises deployments or hosted services like Amazon Web Services (AWS).
10) Comind Ware
For the second consecutive year, CMW Tracker has been recognized as one of the best workflow management software, and CMW is the leading business process management company globally.
The best feature of the CMW tracker is its ability to represent workflow scenarios and transparency to businesses visually. It offers a wide range of features for managing workflows.
The key benefits of CMW lab workflow software include quick workflow setup, real-time monitoring and changes to workflows, forms, and data; outlook style interface for easy admission; unified data management and documentation; effective workflow management through advanced data analytics and reporting; on-premise deployment and cloud to choose from. The CWM tracker is a no-code BPM tool that enhances your organizational efficiency and financial outcomes, making it a win-win for any kind of business.
11) OpenText
OpenText is a Canadian company based in Toronto, Ontario. It is a global leader in Enterprise Information Management (EIM) software and offers solutions for business process management across all industries. In addition to its headquarters, OpenText has offices around the world, including Europe, Asia Pacific, and Latin America.
The company's mission is to help organizations achieve business outcomes by providing BPM technology that enables them to simplify their IT infrastructure while improving efficiency and scalability across their organization. As of January 2019, OpenText had 9,000 customers worldwide, with over 6,000 employees across 30 countries.
12) Adobe Systems
Adobe Systems is a company that provides software and services to the creative industries. Adobe Systems' products include Photoshop, Acrobat, InDesign, and Illustrator. The company also offers graphic design tools like Indesign and InDesign CC, which are cloud-based solutions (i.e., they are available online).
Adobe's revenue comes from its traditional businesses, such as publishing and digital media creation. Still, it also makes money by selling its software products to other companies who use them in their own businesses or as part of their marketing campaigns.
The Adobe LifeCycle Workflow is its comprehensive business process management tool which enables organizations to automate business processes, making it document-centric, enabling agile business rules, and business activity monitoring (BAM) along with Adobe's advanced documentation features. It provides end-to-end BP modeling and automation capabilities.
13) Pegasystems
Pega is a leading global provider of business process management software and services that enable companies to transform their service organizations. Pega's solutions help companies achieve operational excellence in the areas of customer experience, employee experience, and business process management.
Pegasystems was founded on the idea that there was a better way for enterprises to manage their business processes with technology than by manually tracking them through spreadsheets or document-based systems. The company has grown from its founding in 2010 into one of the largest BPM vendors globally due to its focus on delivering solutions that offer value over time rather than just cost savings at any given moment.
14) Tibco Software
Tibco Software is a business process management software company with headquarters in Palo Alto, California, and offices around the world. Founded in 1984 by Michael J. Viveiros and other employees at National Software Corporation (NSC), it has grown to become one of the largest BPM vendors on the market today, with over 35,000 customers worldwide.
Tibco Software is a leading provider of business process management (BPM), big data analytics, and enterprise integration solutions. Our products help organizations improve efficiency, effectiveness, and profitability by automating repetitive processes across departments or locations.
With more than 25 years of experience working with large companies worldwide, we understand the challenges you face managing your organization's largest asset: people. We know that any good BPM platform must be supported by an effective workforce management strategy in order to achieve real results—and we're here to help you get there!
15) Savvion by Aurea
Savvion is a business process management (BPM) company that was founded in 2004. It has offices in the US, UK, and Germany and is headquartered in San Francisco. Since its founding, Savvion's focus on customer experience has led it to create some of the most innovative solutions for BPM companies around the world.
Savvion offers three main products: Savvion Studio enables customers to build software applications within hours rather than days or weeks; Savvion Enterprise allows organizations to adopt an agile approach to developing their own internal systems, and Savvion OnDemand provides services such as analytics reporting & dashboards which enable companies to make better decisions based on data-driven insights.
16) Fujitsu
Fujitsu is an IT services company that has a strong focus on business process management. It offers solutions for customer experience management, cybersecurity, and supply chain logistics.
The company's BPM offerings include:
* Web-based applications for planning and scheduling;
* Business intelligence tools;
* A data warehouse solution to monitor performance across multiple departments or divisions;
* Integration with cloud-based platforms such as Salesforce (CRM) or Microsoft Dynamics 365 (ERP).
The Fujitsu Interstage business process management suite provides a complete sense and responds to companies that are looking for continuous process visualization and optimization. It has remarkable features for solving complex BPM situations, cost savings, improved productivity, and a big ROI.
Some of the leading BPM companies in India include:
17) Genpact
Genpact is one of the leading global BPM providers. This Indian-based BPM provider ranks within the top 10 global BPM service providers. Genpact's BPM, known as Cora Orchestration, helps businesses to manage workflows easily and boose agility.
The Cora Orchestration is an iBPMS (intelligent business process management suite) that is designed to facilitate automation and control workflow processing. It helps you get a unified user experience. Cora's features help you meet customer expectations by offering end-end-end customer experience services. It has a centralized information portal to ease access control problems and to easily keep tabs on employee timelines and project progress. With its simple drag-and-drop functionality, it helps transform your business.
18) Tata Consulting Services Ltd.
The BPM services offered by TCS are recognized as the best in Asia Pacific BOM solutions provider. It is among the ten best global BPM providers. It offers end-to-end cloud-based BPM solutions to be competent in digital transformation. Its services include offering digital transformation strategies, process assessment, selecting platforms, implementing digital strategies, maintenance, and CoE setup.
TCS's BPM lets you integrate with PEGA (DM, BPM, Robotics), Bluemix, IBM BPM, Watson, and ODM. You can easily automate along with Appian, UI Path, Red Hat, Openspan, BluePrism, Kofax Kapow, NICE RPA, FICO, and Red Hat.
The main features of TCS business process management include machine first delivery model through robotics and machine learning, advisory capacity planning, implementation of business rules, BP modeling, sustenance, lifecycle services, TCS PIVOT, which is a process implementation and validation feature, strategic partnerships, service partnerships, and cognitive abilities through RPA, ML and AI bots.
19) Wipro
Wipro BPM is another leading BPM provider in India, and it offers next-generation sophisticated tools to address the BPM implementation workflows and cognitive bots. Its tool helps users with intelligent business operations and effectiveness. You will accelerate your company's performance and helps businesses to identify and formulate agile strategies to meet customer needs and operational efficiency in real-time.
20) Infosys
Infosys BPM is a subsidiary of Infosys Ltd. It offers customer service, finance, and accounting, legal process, HR, geospatial data services, BPM analytics, sourcing and procurement, sales, master data management, Robotic Process Automation (RPA), Business Process as a Service (BPaaS), and learning services.
Infosys BPM is one of the top 5 leading BPM providers in India. Its live enterprise scaffolding provides a visual experience of how its BPM actually works. It enables users to have a better understanding of their products. The live enterprise scaffolding includes a network and a connected, agile environment, and its features are sentient and help with hyper-productivity, which can be accessed remotely.
These are some of the top BPM companies. But what makes them a topper on the list? Well, it is their Strong Business Model. As a result of their strong business model, most of these companies offer various pricing models that can fit your budget and needs.
Some examples include fixed-term contracts or pay-as-you-go plans with month-to-month billing options (which may be more cost-effective).
How Do You Choose a Business Process Management Company?
Organizations should choose a tool based on its ability to meet their current requirements and also accommodate their future needs.
When you're choosing a BPM tool, there are several factors to consider.
The first is whether or not the tool is easy to use:
If it isn't, then you will be frustrated and dissatisfied with its performance.
The second is flexibility:
Can this tool handle all of your business processes? Can it be customized as needed?
And finally, how easy is it going to be for others within your organization? Or someone from outside such as consultants to adapt this solution to their own processes without any additional training or support from the vendor?
The vendor may not fully understand exactly what is going on in your organization. And if you wait a long time everyone will get used to the tool and the process might get overlooked. The process will not show up unless someone mentions it again.
By the time it shows up, the next process cycle begins once more. So you may need a BPM tool that is flexible enough to handle even the most complex and unexpected processes.
Conclusion
If you're looking for something more flexible than this—or if your company doesn't need access immediately—you might consider a no-code solution like Cflow instead; it has its own unique features that aren't available on other platforms.
We hope that this article has given you some insight into the best companies for business process management. The list is by no means exhaustive, and there are many other companies out there that offer similar services.
You should be aware of all the options before choosing a business process management system. There are many BPM companies out there that can help you manage and implement your processes, but not all of them will be right for your company. Some of the best BPM companies listed in this article will meet all your needs, while others may not be as effective at what they do. So, choose wisely.
What would you like to do next?​
Automate your workflows with our Cflow experts.​
Get your workflows automated for FREE
---