Business Process Consulting: A Simple (But Complete) Guide
Every organization, be it a small firm or a large enterprise, follows a number of processes for sales, marketing, customer service, and so on. If these processes are not optimized properly, then the company's efficiency might get affected badly. When business process management (BPM) has to be initiated in an organization, there may not be skilled manpower available as well. In such scenarios, BPM consultants are hired to ensure that the processes are streamlined and working efficiently.
What is BPM Consulting?
Business process management consulting is a highly specialized field that involves the analysis and implementation of business processes. It's an essential part of any company's growth strategy. A BPM consultant helps in optimizing the business processes of an organization by conducting research on the existing processes and finding out ways to improve them.
Business processes are the way an organization performs its core functions. If these processes are not optimized properly, it affects the company's performance. So when you use business Process Consulting services, they help to optimize their current business process and create new ones through strategic planning or redesigning existing ones.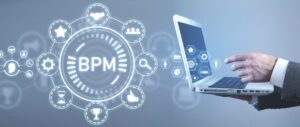 How Does BPM Consulting Work?
The first step in any business process improvement project is to analyze the current state of your business processes. This can be done by interviewing employees and conducting surveys, but it's also possible to use BPM software like Cflow that allows you to create detailed reports about your existing processes.
Once you have a good understanding of how these processes work, it's time for them to start working better! A good BPM consulting service will help identify which areas need improvement and make recommendations for improvements based on their analysis. They may suggest changing some things at once (like adding another step), or they might recommend waiting until later on when there is enough data available before making changes more drastic (such as moving all staff members into one department). The best consultants will provide a roadmap for implementation so everyone involved knows what needs to be done next, who's responsible for each task along the way, and when everything should be completed by its deadline.
A BPM consultant is an expert who works with businesses to provide suggestions for optimizing an organization's business processes. The main goal of these experts is to help in identifying certain areas where the processes are not working efficiently or have become obsolete, and they then work with the company to understand how their current way of doing things can be improved upon.
BPM consultants work with both internal teams and external stakeholders (such as customers) in order to understand what needs changing within an organization before recommending changes based on their knowledge of best practices around these topics. This type of consultant may offer advice on how to improve efficiency by using technology for common tasks like invoicing or managing customer relationships; however, there are also many other opportunities for improvement that don't require any extra equipment or software upgrades—just a little bit more thoughtfulness in some areas!
However, hiring a BPM consultant isn't always necessary or even recommended if your company already has expert knowledge on how to run a successful BPM initiative. If you do decide on hiring one, though, make sure that person is experienced enough for this type of task at hand because they will need to know what steps need to be taken first before proceeding further down this road together with yours or their own company's employees who might also want some guidance during this process too.
Steps in Business Process Management Consulting
From a BPM consulting perspective, one of the first tasks in the project is to establish a clear communication of what BPM is. The activities in BPM consulting can be classified into operational BPM and strategic BPM.
The steps in operational BPM include:
Process monitoring – defining KPIs and implementing systems for monitoring the business processes.
Process execution – this takes care of the execution of the operational process and monitors any rollout changes and new business processes that are included in the tasks.
Process implementation – this is where any new organizational structures and IT solutions are implemented.
Target processes designing – this takes care of the processes that you want to optimize potential and design target processes for the realization of planned activities.
Process analysis – this is done to identify any weak points in the current process and find out possible solutions for improvement in the current and future process landscape.
Collection of as-is-processes – here, you will be structuring and documenting the processes based on BPMN, SCOR, EPC, etc.
Rules and regulations – this is an important activity in the process documentation where the desired methodologies and conventions required for process modeling are formulated.
Process modeling – this is an anchoring activity that controls the target processes designing, process analysis, and collection of as-is-processes and regulates the consulting activities towards strategic BPM.
The steps in strategic BPM include:
Process organization – here, the roles are defined, and tasks are done for continuous improvement of processes.
Process architecture – priorities, identities, background, and compulsion processes are identified and presented in the process house.
Process strategy – for standardization and harmonization, process strategies from the corporate are adopted.
A general understanding of BPM's correct setup is necessary for properly implementing the different blocks in BPM consulting.
Benefits of Business Process Management Consulting Services
* BPM consulting can help your company improve efficiency and profit.
* BPM consulting can help your company improve customer satisfaction.
* BPM consulting can help your company improve employee satisfaction.
* BPM consulting providers will work with you to determine what processes need to be improved, how they should be improved, and who should be involved in order to make these changes happen successfully.
Reasons to Invest in BPM Consulting Services
BPM consulting aids in business process transformation.
Business process transformation is an iterative, cyclical, and collaborative process that involves the entire business. It begins with a thorough analysis of the current state of your business processes, then identifies opportunities for improvement.
Next comes the prioritization of those opportunities based on cost-effectiveness and time-to-market requirements. Finally, you implement solutions using a variety of technical approaches: ERP systems that automate manual tasks; BPM tools that provide real-time visibility into data quality issues; HCM suites that streamline resource management functions; CRM platforms that improve customer engagement rates.
The goal is to create a more streamlined operation capable of delivering unprecedented value while maintaining flexibility and agility in order to meet changing market conditions (e.g., new regulations or competition).
End-to-end workflow automation
Build fully-customizable, no code process workflows in a jiffy.
BPM consulting helps you with service design consulting.
Service design consulting is a process that involves identifying the needs of your customers, developing and testing ideas to solve those needs, then scaling up or down as needed. The result? You'll have a better product or service that will satisfy your customers' needs and make them happier with it.
Service design consulting services are offered by experts in this field who can help you determine if your idea for improving an existing business process is feasible by providing advice on how to develop it into something more effective from both customer perspectives (what do they want), as well as internal organization perspective (how should we structure our teams?). Cflow will provide guidance on how best practices from other industries might apply here too!
BPM consulting helps you with process management consulting too.
Process improvement consulting helps you to identify and address process problems. It helps you to improve the efficiency of your processes, reduce costs and increase customer satisfaction.
Improving a process can help you achieve better results in less time. A well-run business will be more competitive because it has an efficient operation that achieves its goals with fewer resources than competitors who don't have such operations in place.
Process improvement consulting is a cost-effective solution for businesses looking for an alternative way of improving productivity or quality while reducing costs associated with labor hours spent on non-value-added tasks like manual data entry or rework after errors occur during production runs.
Top BPM Consulting Services Companies
1) Cflow
BPM consulting has been one of our core areas of focus since its inception in 2010 globally. Cflow is a no-code cloud-based BPM and workflow automation tool which transforms your business. Cflow's BPM consulting services will help you become more efficient, agile, transparent, quantifiable, and scalable through automation. Cflow offers best practices which help you discover, model, and optimize your business processes through our automation functionality. Cflow's BPM consulting includes a BPM roadmap, digital transformation strategies, vendor evaluation, product selection, and ROI.
2) BP3 Global
BP3 Global is a technological enterprise founded in 2007 and headquartered in Texas, United States. They are a leading automation service and solutions provider where that focus on robotic process automation (RPA), AI, machine learning, intelligent document processing, application modernization, and application support. They are experts in enterprise user experience design providers, design thinking, and business process automation.
3) Capgemini
A Paris-based multinational technology and consulting firm was founded in 1967 and is headquartered in Paris, France. Some of their major services include Capgemini Invent, Capgemini Engineering, Capgemini Q-Lab, and Sogeti. They are a pragmatic player in the field of BPM and offer value-added BPM consulting services, which helps accelerates growth and performance.
4) TCS
An Indian multinational technological giant was founded in 1968 with headquarters in Mumbai. They provide expert services in terms of BPM consulting, automation, BPO, and other technological services, which are tailored for the digital transformation of enterprises across different industries. Their major businesses include Apple, Microsoft, Walgreens, CBS etc.
5) Cognizant
Founded in 1996, Cognizant is an American multinational IT service and consulting companies headquartered in New Jersey, United States. They are a global player in providing BPM consulting services and have a strong track record in delivering dedicated business process transformation strategies to various industries.
6) Accenture
A globally-renowned organization and BPM strategy consultant was founded in 1989 and is headquartered in Dublin, Ireland. It offers dedicated BPM consulting with the aim of transforming businesses around the world. They have a renowned BPM CoE (Center of Excellence) and have catered their BPM consulting services to customers such as Uniliver, Marriot, and Royal Shakespeare Company.
7) VirtusaPolaris
Founded in 1996 and headquartered in Massachusetts, United States is an expert software vendor in telecommunications, BFS, insurance, technology, media, IT, and education industries. They provide cutting-edge tech-driven solutions and low-cost software solutions. They have a high market presence and offer advanced BPM consulting solutions across various industries in the realm.
8) Nuvento
Nuvento is a software solutions provider company founded in 2007 with its headquarters in Kansas, USA. It offers automation, cloud engineering, business process transformation, and data engineering through AI, along with technology consulting and robotic process automation. They provide dedicated BPM consulting solutions, product engineering, cyber security, and product development strategies helping companies to keep up their competitive edge.
9) Softwarehut
They are an independent software consultant founded in 2015 with its headquarters in Poland. They are experts in business process consulting services and offer advanced expertise in web, IoT, mobile, AR/VR, and cross-platform development projects. They are recognized for their unique programming tools and services.
10) Cshark
Cshark is a global BPM consultant which offers eligible services and solutions for digital transformation. Founded in 2014 with headquarters in Poland, they take up projects and provide tech-driven solutions for complex tasks. They have state-of-the-art technological solutions and methodologies for both web and mobile programming projects and offer unique solutions suitable for each project.
These are some of the top BPM consulting companies around the world which are experts in providing unique solutions to businesses. So, business process consulting can help your company improve efficiency and profit. You need to be vigilant in choosing the right kind of BPM consultant for your company's growth.
Get your workflows automated for FREE