All About Business Process Transformation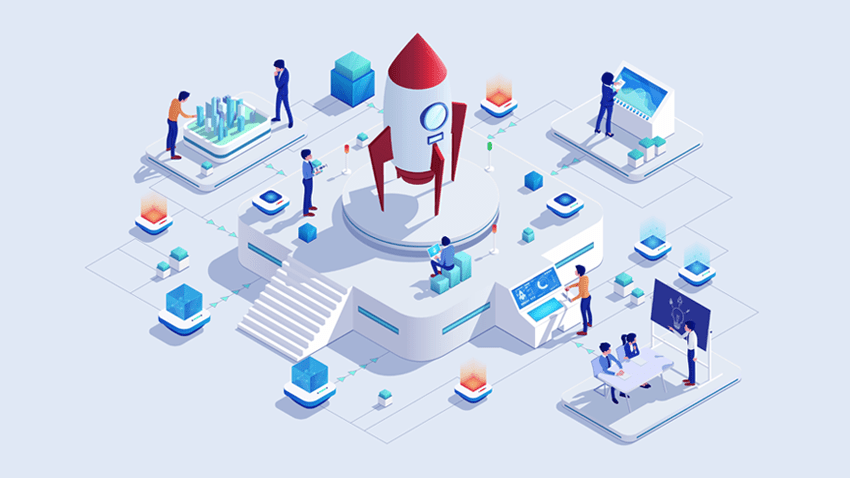 According to a Markets and Markets report, the Business Process as a Service (BPaaS) market is poised to reach 68.76 billion USD by 2022 growing at a CAGR of 11.3% during the forecast period of 2015-2022.
The factors driving the market growth are
Need for regulatory compliance
Business agility, and
Quicker time-to-market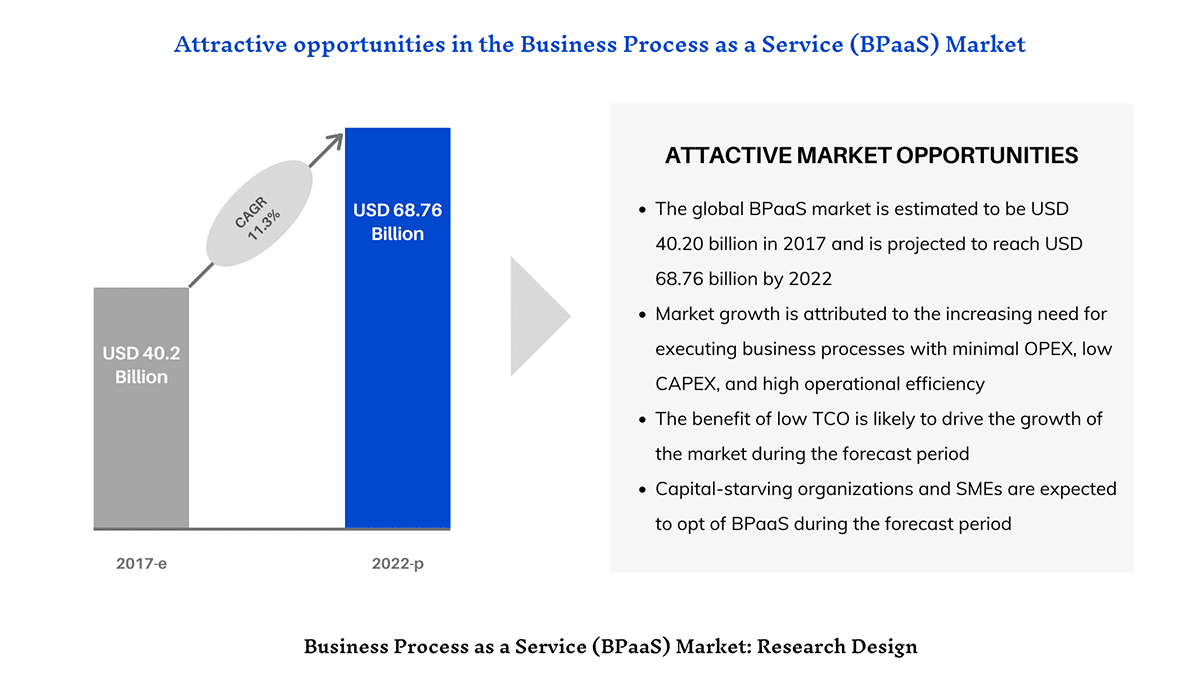 There is an increasing need for business processes to comply with regulations, irrespective of the type/size of the organizations. Dynamic government regulations make it difficult for businesses to keep track of and update their policies accordingly. Opting for a Business Process as a Service solution enables businesses to bridge the compliance gaps and modify their business processes accordingly.
What is Business Process Transformation?
Business process transformation is like reengineering the business process. It enables businesses to bring operational efficiency and accelerate the time-to-market for products and services. It also brings a complete change of business functions, workflows, and technology as per the tactical business demands.
The primary aim of a business transformation is innovation, and the adoption of new capabilities, technology, and concepts. It involves the evaluation of all the steps that are required to enhance the outcome of business processes by streamlining business functions and workflows.
Businesses looking to implement a major upgrade of existing processes usually make use of process transformation methodology. Digital business transformation is the most common type of process optimization that can modernize processes, save costs, and streamline core business functions.
A successful business transformation means the business will not only survive but grow with the implementation of newer innovations. Business process transformation is usually in tune with emerging market demands and evolving process regulation policies.
Once initiated, business transformation can progress at neck-break speeds, therefore, a very high level of planning, integration, and alignment is required for business transformation.
Need for Business Process Transformation
Business process transformation is undertaken to achieve two goals: One is using innovation for better business outcomes and differentiation, and the other is to optimize business processes.
The need for business transformation varies with each business. Some of the reasons why organizations go for process transformations are listed below:
Aligning the processes with a new strategic goal: Keeping up with changing market trends or customer demands requires a change in the business strategy. In order to align with the new business strategy, digital process transformation is required.
Innovation-driven business growth: Forward-thinking businesses have innovation as the cornerstone of their business strategies. Business transformation is a great way to prevent stagnation in a business and to ensure innovation-driven growth.
Cost reduction: Antiquated or redundant business processes are expense centres for businesses. A well-planned and executed business transformation cuts away extraneous steps in process workflows, which eventually reduces cost.
Business transformation is not a business fad, but a strategy that the leadership must take seriously at every stage of business growth. With the markets evolving every day, it becomes imperative to prioritize the effectiveness and efficiency of business processes on a regular basis.
A process transformation that works well for your business can bring significant, positive changes in operations, culture, and go-to-market strategy.
Business Process Transformation Steps
One of the most important business process transformation steps is to understand where your organization stands and identify the processes that require changes/improvements. Modeling existing workflows/processes helps identify the gaps, redundancy, and repetition.
End-to-end workflow automation
Build fully-customizable, no code process workflows in a jiffy.
Here are the main steps for a smooth process transformation:
Establish clear goals for the transformation: Clarity on the goal for the transformation is vital to ensure we are headed in the right direction.
Gathering of metrics: Business transformations bank heavily on metrics in terms of cost, time, throughput, and any other tangible metrics. Well-researched metrics are required to gauge the success of the transformation.
Appraise stakeholders: people play an important role in bringing about a process transformation. Hence, all the stakeholders should be appraised on what the transformation entails and the expectations from the new processes.
Test environment: prior to implementation a mock run of the transformation to see how it affects the operations, data, and people is recommended. A test run helps detect major flaws and take corrective action.
Phased implementation: Rather than implementing all the changes in one go, it is better to implement them in a phased manner.
For a successful business process transformation, you need a technology partner who can take you through the transformation. Right from planning to implementation, the solution provider must provide support. Cflow is your preferred partner for the digital transformation of business workflows. Cflow is a no-code process management system that ensures a hassle-free transformation.
Conclusion
Business process transformation is not just about changing business processes, but also about changing people's mindsets toward change. At Cflow, we have been changing people's ideas of process transformation by delivering bespoke workflow automation solutions. Hassle-free implementations and seamless integrations define our automation solutions. Get started with Cflow now.
What would you like to do next?​
Automate your workflows with our Cflow experts.​
Get your workflows automated for FREE
---