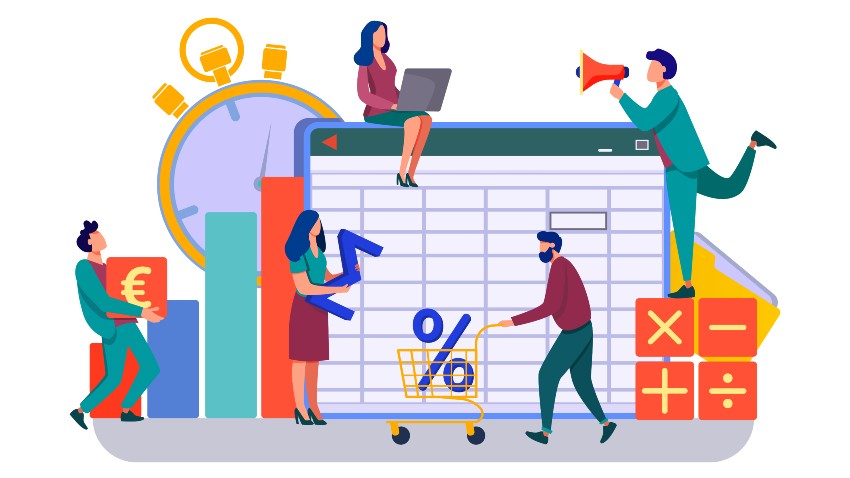 Workflow Software
• 4.30 min read
Best Workflow Software for Accountants
Streamlining the Accounting Function with Workflow Management Software
Efficient and optimized business operations = business success. Operational efficiency depends on the business processes. Key business processes like HR, finance, procurement, marketing, and product/service production need to be continuously improved and optimized for higher productivity. Each of these key functions plays a key role in improving the business's bottom line. For example, the Finance team is expected to provide strategic advice on compliance and cost-efficient measures. Leveraging technological advances like workflow software for accounting enables continuous improvement and optimization of the Finance and Accounting function.
Evolving Role of the Accountant
An accountant is responsible for managing financial data, analyzing and preparing financial reports, and ensuring regulatory compliance. In a Certified Public Accountant (CPA) firm, the accountant is the star! From being a bookkeeper to a financial adviser – the accountant does it all in a CPA firm! In small businesses, the role of an accountant is primarily financial data collection, data entry, and report generation. In medium to large-scale firms, the accountant is a financial adviser and an interpreter, who becomes the face of the company's financial data.
Over the years, the role of an accountant has evolved considerably. He is no longer just a number cruncher; his work productivity and efficiency have a direct impact on the performance of the Finance and Accounting function.
Here are some of the roles played by the accountant in a company:
Financial Data Management:
The primary role of an accountant is the complete management of financial data. Gathering, maintaining, and reporting financial data is completely taken care of by the accountant. The accountant needs to ensure that the company's financial records adhere to the compliance standards and policies at the corporate level.
Strategic advisor:
Having complete visibility into the financial data of the company, the accountant is in a position to advise on revenue and expense trends, future revenue expectations, and financial commitments.
Financial Analyst:
The accountant has complete visibility into the company's financial data; hence, he is in a position to analyze the data and identify any discrepancies and irregularities. Based on financial analysis, the accountant can also provide strategic recommendations that address irregularities.
Regulatory and Reporting compliance:
Ensuring regulatory compliance with all financial reports is the responsibility of the accountant.
The role of an accountant no doubt is extremely important in financial operations. There is no scope for inconsistencies or inaccuracies while handling the financial data of a business. Empowering accountants with workflow software helps them fulfill their roles most efficiently and accurately.
Workflow Automation in Accounting
In the face of a dynamic market and consumer requirements, growing complexity in regulatory compliance, and increasing internal expectations are compelling the Finance and Accounting function to adopt new strategies for cutting down costs and improving efficiency.
Current challenges faced by the Finance and Accounting function are an exponential increase in the volume of financial transactions, staff held up with mundane, low-value tasks, and restrictions on hiring new resources.
Here are 4 signs your accounting function requires workflow management software:
Missing vital financial data: Missing files or data can stall financial processes and waste everybody's productive time. Missing information is usually noticed during the review time, the staff will not be able to move forward until the missing information is obtained. Repeated episodes of missing information reveal the need for workflow automation.
Deadlines cause panic: The accounting department frets when client deadlines are nearing. Having proper documentation, the accuracy of data and compliance are some of the things that the finance department worries about.
Delayed approvals: Finance approvals are often delayed due to a lack of proper data. Not just within the department, but other business functions like procurement or HR also require financial approvals. Any delay in approvals affects the business bottom line.
Unbalanced resource utilization: Accountants often spend a lot of their work time on low-value tasks that are repetitive, rather than on tasks that are of strategic value. This causes an imbalance in the utilization of their capabilities.
If the Finance and Accounting function of your business is facing any of the above issues, then it is time for workflow automation. Workflow automation tops the popular strategies adopted by the F&A department to tackle these challenges. Workflow automation for accountants frees them from mundane, repetitive tasks and helps them focus on strategic work.
End-to-end workflow automation
Build fully-customizable, no code process workflows in a jiffy.
Advantages of Accounting Workflow Management
Here are some of the advantages of workflow management software for accountants and accounting firms:
Time-saving: The obvious benefit of automating the accounting workflow is saving huge time.
Improved customer engagement: Automating the workflow enables a superior customer experience.
Better consistency and compliance: Automating the accounting function eliminates human error and inaccuracies.
Better resource utilization: Workflow automation for accountants ensures that their talent is utilized for strategic initiatives rather than mundane activities.
Improved transparency: Automating the workflow provides clarity in the role assignment and visibility into the status of tasks.
Choosing a powerful workflow automation software like Cflow makes all the difference in the success of the accounting function. Cflow is an easy-to-use workflow software for key business processes. It is a no-code BPM software that can be set up in minutes.
Move beyond outdated business processes, get Cflow for smarter and efficient accounting! sign up for the free trial.
Get your workflows automated for FREE