Top 5 Vendor Management Tools Every Organization Needs to Consider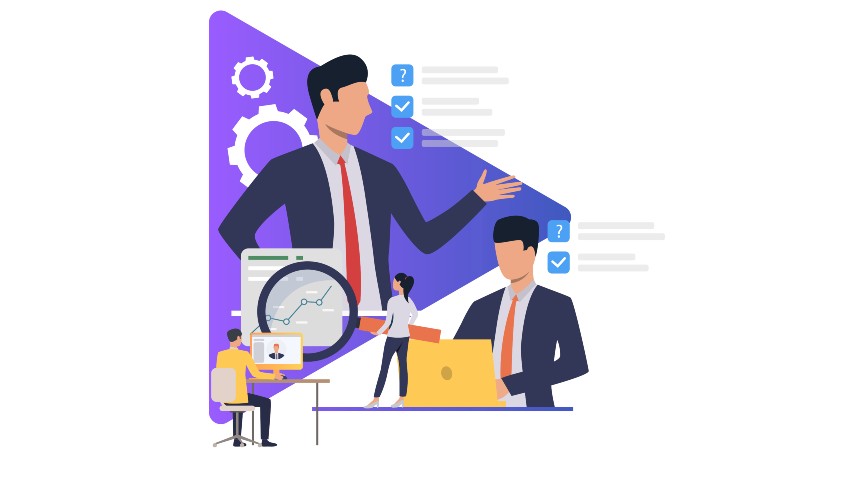 Vendor management is a term used to describe the process of managing vendors who are otherwise called suppliers. Having a vendor management tool makes your life easier, especially when you are managing orders, invoices, contracts, payments, and deliveries.
Nowadays, almost every business works with a vendor, and having the right tool will help you streamline your business and enhance efficiency. With automation and real-time dashboards, errors can be reduced drastically.
Nowadays, most competitive companies rely on cloud procurement software and tools, which help companies be empowered and carry out their responsibilities proactively with effective collaboration and management. Also, cloud solutions are easier to use, less expensive with low-cost maintenance, and can be secured and updated frequently.
With the abundance of tools, it is challenging to choose the right solution for your organization. This article will discuss the need for supplier management tools in detail and how they help companies manage their suppliers' quality, compliance, and risk assessment activities.
Need for Vendor Management Tools
Vendor management tools are essential for many reasons. They help businesses select the right vendor. Also, practical vendor management tools can strengthen vendor-company relationships, leading to better opportunities. Also, an organization will look into the SaaS vendor tooling when it needs a unique solution.
With plenty of customized options for connectivity and integration, companies utilize these options to facilitate easier integration when using SaaS applications in a cloud-based environment. These customized tools offer ready-made plugins and data sources to provide more straightforward solutions.
A non-technical user uses vendor management tools, and SaaS applications are essential for their effective workflow. The integration features allow smoother workflow with real-time data feedback. In addition to vendor management tools, a vendor evaluation tool is necessary for an organization to analyze data exchange between the vendors, which helps compare the performance of different vendors.
For Quality and Relationship Management
Vendor relationship management is a process conceived by software programming solutions that helps companies to have freedom from both clients and merchants to have a smooth relationship with the vendors. This process also applies to vendors to have effortless relationships with different establishments. So having good vendor relationship management is one of the most crucial parts of an organization's procurement and sourcing strategy.
Supplier relationship management (SRM) acts as leverage between vendors and companies, cuts bottom-line costs, enhances critical KPIs as well and improves supplier quality management. Therefore, SRM is called the chameleon of a business's procurement and sourcing activities. SRM is crucial for any business organization that has clearly defined its production process and purchasing products and services. However, it is vital to know that how a company manages its relationship with its vendors is relative to its own system. So, every organization which uses SRM will reap benefits according to the magnitude of usage.
Vendor relationship or supplier relationship management is complex. Given the complexity of vendor relationship management, supplier relationship management software can simplify operations greatly. Also, there are several advantages in using supplier relationship management software (SRM) which include:
Safeguarding brand value
Using SRM software provides better monitoring, spotting, and identifying vendor-related risks. The SRM software comes with vendor risk assessment tools and vendor compliance management. Lack of compliance among suppliers can result in a significant loss of brand value which reduces the opportunities.
Escalation negotiating powers
Procurement professionals focus on strong negotiation with suppliers. Therefore, when a company adopts SRM software, it can have better control and visibility over supplier relationships.
Consolidating vendors
Managing too many suppliers is always a challenge for a company and having a widely dispersed supplier base causes internal confusion, leading to unwarranted errors. Therefore, having SRM software can help trim the supplier base and prioritize them, giving organizations better visibility over return on investment and other procurement activities. It also enhances product quality supplier performance and management.
Reducing purchasing costs and risks
When a company methodologically streamlines the supplier base, it can locate the key suppliers that enhance its purchase with better pricing and buying power. Further, consolidating and centralizing the key suppliers helps companies have a close relationship with the suppliers, proving greater focus on the risk areas, which leads to overcoming risks and challenges during the business period.
Increased innovative vendor relationships
When companies develop a professional relationship with vendors, they can eliminate low-performing suppliers to enhance their product quality. Therefore, focusing less on supplier development will allow companies to improve their product innovation and open a window for new opportunities.
Improved compliance and governance
Compliance is one of the key benefits of supplier relationship management. As mentioned earlier, when a company works with compliant suppliers, it can focus on product quality and maintain long-lasting relationships with the suppliers. The starting point of these benefits lies in the selection process and understanding of the RFIs (requests for information), where a company performs solid background checks on a supplier before forming business contracts. One of the crucial elements of the supplier compatibility analysis is to check if the particular vendor associates with the company's code of conduct (CoC). Governing CoC compliance is vital, which involves processes such as audits, self-assessments, and supplier evaluations.
Vendor Compliance and Risk Assessment
For Compliance
Vendor Compliance is another critical area where these tools come into play. In the world of procurement, vendor compliance plays an essential role in successful vendor management. It is the process of setting up specific requirements for the vendor, which can resolve any issues efficiently. Vendor compliance is associated with the risk assessment and monitoring of the business relationship with the suppliers.
So, what features do you need to look for in a vendor compliance tool for managing your vendors? An ideal vendor compliance tool should essentially provide high data security and data privacy. Since open-source data sharing is growing steadily and expanding its scope, it is essential to have the proper compliance tool. Modern SaaS vendors and companies exchange vast amounts of information and data, which must be done securely. Therefore, to satisfy the data security and compliance requirements, every company needs to have three essential features in their vendor compliance tool.
Custom appeal to vendor security and compliance
The vendor compliance tool's ideal characteristics are offering a custom approach to vendor security with quick access to the industry's leading questionnaires such as ISO 27001, VSA, CAIQ, etc. It should have the ability to allow companies to customize their questionnaires to create their own vendor risk questions.
Easy access information
The vendor compliance tool helps IT teams think out of the box to provide unique solutions to the challenges faced by the company. The information flow needs to be strategic and well structured, but this process remains a manual workflow in many companies.
Secured indexing
The main goal of a vendor risk assessment management tool is to allow the IT team to do their jobs when dealing with new vendors efficiently. The compliance or data security between the company and the vendor is not compromised.
For Risk
Vendor risk refers to any risks that can negatively impact the activities of a client company. Many companies utilize vendor risk assessment tools to monitor their business partners and vendors. The vendor risk management technique involves the process of identifying and mitigating potential risks, external vendors, and business partners. This assessment is done twice. Once before entering into a professional relationship with the vendor. Also, during the business contract period with the vendor. This process is a foundation for a long-lasting healthy relationship with the vendor.
So how to safeguard your company? The first step is to know the type of vendor risk. The first step in evaluating third-party risk is identifying the risk before entering into a vendor agreement. Various types of risk include strategic, compliance, geographic, technical, resource, operational, reputational, financial, and cyber risks. After identifying the threat, it is necessary to identify the type of business between the company and the vendor. Now the company needs to determine the best vendor that would meet its organizational goals and needs.
Additionally, the risk assessment process involves two separate entities – one for the vendor as the business partner and another for the company's product. So, the assessment process involves specific questions – Is the product secure and reliable? What is the cost of the product? Can the employees learn the software quickly? Does the product comply with the laws of data security and privacy? Answering all these questions would help decide whether to start a business relationship with that vendor. There are incidences of risks by vendors.
For example, in 2013, Target's data was breached by one of its HVAC vendors, affecting more than 70 million customers. The hacker installed malware on Target's network using stolen credentials of over 40 million credit cards from the vendor.
Now, after assessing a vendor, it is necessary to determine the overall risk and segregate vendors according to their level of risk. This process will help set the vendor's credibility and speed up the planning process for future vendor relationships. The assessment process streamlines eligible vendors, improves efficiency, and eliminates bias. Following this step, it is now necessary to formulate a unique vendor risk management plan which should include frequent vendor monitoring, yearly in-depth up-gradation of vendor procedures, and contract management. Finally, staying updated on regulations and conducting annual assessments will help in reducing possible vendor risks.
Some of the top vendor risk management software include Aravo third-party management, BitSight, Black Kite Cyber Risk Rating System, Coupa TPRM, Navex Global Lockpath, Metric Stream, Logic Manager, etc.
End-to-end workflow automation
Build fully-customizable, no code process workflows in a jiffy.
Some of The Top Vendor Management Tools of 2023
There are different types of vendor management software available in the market and selecting the best suits your organization is crucial. The list below comprises some of the best vendor management tools of 2023, which several companies have used.
1. Cflow:
The final VMS in this list is the Cflow by Cavintek, a powerful cloud workflow automation tool with significant features that allows a company to streamline its procurement function and enhance procurement performance.
Some of the key advantages of using Cflow include its providing efficient KPI tracking, eliminating process redundancies, offering improved compliance management, augmented supplier relationship management, upgraded visibility features for handling procurement process, automated follow-ups, invoice approvals, reminders, and notifications for procurement orders and enabling customized report creation thereby allowing a company to have deeper insights on the performance metrics.
2. SAP Fieldglass:
The first in line is SAP Fieldglass software, a comprehensive vendor management tool with unique features and strong collaboration. It stipulates advanced computerization. SAP Fieldglass allows a company to manage its vendor network from every aspect, including contract management, performance tracking, and compliance.
Its provision for hiring new vendors offers a Digital Partner Network, which helps the company hire vendors with specialized skills. Further, the integration features of SAP Fieldglass are said to be one of the most impressive characteristic features. It enables an open API framework, allowing smooth workflow on different cloud applications such as Oracle, Salesforce, Kronos, Microsoft Dynamics, etc. However, SAP Fieldglass is expensive and not suitable for all companies with its great features.
3. Gatekeeper:
This VMS is suitable for large enterprises which need widespread access and unlimited storage. Gatekeeper's cloud-based system offers seamless vendor lifecycle management with over 200 contracts. Further, it provides vendor requests, eSign features, and onboarding automation features for contract approvals.
This VMS utilizes a Kanban Workflow Engine, which allows a company to streamline its data entry and SLA management and automatically build records. Also, it offers customization options for creating and managing workflows, thereby eliminating manual processes. Since this VMS is entirely cloud-based, it offers a wide range of integration for over 220 applications. However, the pricing is a little expensive as it provides tailor-made features to suit large enterprises.
4. Genuity:
Genuity is said to be most suitable for IT companies, and it helps IT professionals manage vendor relationships effortlessly with its tons of unique features and affordable pricing. It provides customized specific tools and IT tools with an easy-to-use interface. Genuity integrates easily with many platforms such as AWS, Salesforce, Quickbooks, G Suite, Azure, etc. It also helps find new SaaS vendors and aids in efficient vendor management. However, Genuity has limited it to only IT and finance companies, and non-IT companies would find it challenging to incorporate this VMS for their vendor management.
5. Precoro:
Precoro, the vendor management software, is ideally used by many small and large-scale enterprises. This VMS is ideal for all industries and is one of the most cost-effective software available in the market. It has an online portal to store vendor contact information and generate performance reports and purchase requests with special procurement tools, including ideal budget management and purchase request tracking.
Also, Precoro supports two types of integration – flat-file and automatic where these integrations are supported on different platforms such as Xero, NetSuite, Quickbooks Online, etc. Despite the features, Precoro does not support direct vendor payment, and also it lacks a compliance management feature.
Conclusion
Understanding the importance of vendor management tools and techniques is crucial for every organization and is the first step in choosing the right VMS for your organization. Using the right vendor management tool saves time, improves organizational efficiency, improves visibility, enhances the procurement process, and protects a company from potential risks.
Ultimately, good vendor management software improves the overall productivity of the company. This article has reviewed some of the best vendor management systems best suited for businesses today. With increasing workflow automation, adopting VMS is an absolute necessity. Therefore, intuitive no-code workflow automation software like Cflow is an efficient procurement tool.
Get in touch with us today for a free trial of Cflow.
What would you like to do next?​
Automate your workflows with our Cflow experts.​
Get your workflows automated for FREE
---