Best Procurement Tools and Technologies in 2023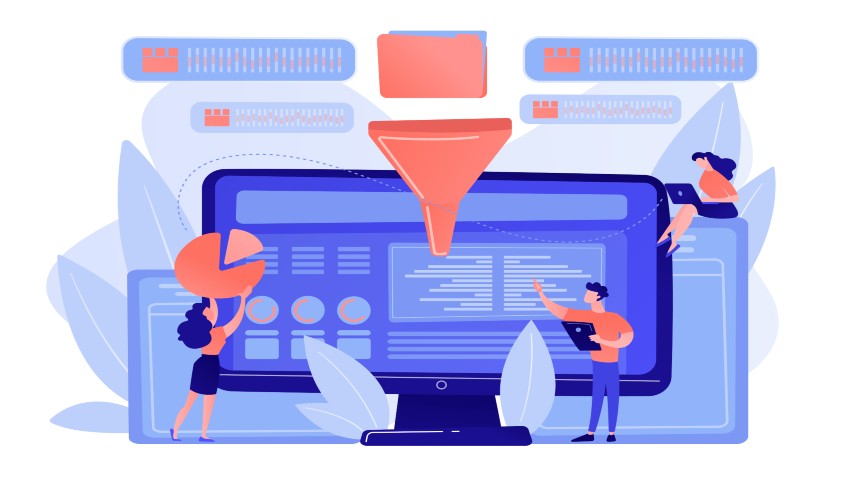 Enabling an organization to reach its full potential begins with spending management. Controlling and managing the purchase costs helps procure goods and services that are value for money and cut down any extraneous costs.
Procurement Tools for Operational Excellence
Automating key procurement processes is the most effective way to optimize the procurement function. Adopting the right procurement tools and techniques enables businesses to gain real-time insights into the procurement cycle and make informed sourcing and buying decisions.
Pros and Cons of Manual Procurement Systems
Despite the disruption of modern technology into various business functions like Finance, Procurement, Marketing, and Human resource management, many businesses are still sticking to manual process management. Manual business processes are executed by human resources.
As per research by Bain and Company on Digital Procurement, less than 10% of companies have deployed procurement solutions that are based on the Internet of Things, blockchain technology, and Big Data. The same research reveals that more than 60% of the companies still rely on Microsoft Office to manage their process workflows and supplier relationship management.
Apart from being simple to operate and deploy, manual procurement systems do not provide any other advantage.
Here are the main reasons why manual procurement systems are inefficient for a business:
Repetitive and tedious tasks:
Manual procurement is marked by a set of repetitive tasks that employees need to execute on a daily basis. Approval of internal procurement documents, generating PRS and POs, and negotiating terms with the suppliers are some examples of repetitive procurement tasks. These tasks are tedious in addition to being repetitive. Employees spend way too much time and effort on these tasks when they'd rather be working on strategic tasks.
Process delays and bottlenecks:
Manual processes are driven by human effort, which means that they are prone to errors and biases. Inordinate process delays and bottlenecks are characteristic of manual processing.
Visibility and transparency:
The procurement process is made up of several tasks that are managed across procurement team employees, end-users, and suppliers. This results in compromised visibility of the process status and miscommunication between various stakeholders. There is also a compromise on the transparency of the overall process.
Documentation and reporting:
All the reports of the procurement process are created manually. Data entry for report generation is a cumbersome process that is prone to errors and overlooks. Manual validation of reports is time-consuming. Manual processes generate huge volumes of paperwork that are difficult to keep track of and safeguard. The suitability of manual procurement processing is compromised due to a lack of standardization in documentation and reporting.
Lack of standardization in manual procurement processing is the major drawback that is compelling progressive businesses to adopt various tools and techniques associated with procurement management. E-procurement tools are designed to overcome all the drawbacks of manual procurement and bring efficiency and optimization into the procurement function.
Need for Procurement Software Solutions
Irrespective of the number of vendors and suppliers your business relies on, it can be challenging to stay on top of every contract and ensure that you are deriving the best out of every deal and maintaining good vendor relationships. Using various procurement tools like sourcing management tools, procurement assessment tools, PO approval management tools, etc. streamlines the procurement function. Businesses opt for procurement automation for two main reasons: one is to overcome the drawbacks of manual procurement, and the other is to improve the efficiency of the procurement process.
Here are some of the compelling reasons for automating the procurement function:
1. Centralization of information:
The procurement process is made up of multiple tasks, which means that there will be multiple sources of information. Accessing data from disparate data sources increases the complexity of the function and increases the margin of error in data gathering and validation. Automating the procurement function provides centralized access to information. Centralization of procurement data increases the visibility across procurement processes so that all the stakeholders are aware of the status of all tasks.
2. Performance optimization:
The manual procurement process is ridden with repetitive steps and redundant tasks. These tasks bring down the efficiency of the procurement function. Employees need to spend productive work hours on low-value repetitive tasks rather than strategic work. Automating the repetitive tasks of the procurement function improves the efficiency of the procurement process and optimizes its performance.
3. Standardization of procurement policies:
Automation brings standardization to procurement processes. Procurement processes like vendor onboarding, purchase requisition, purchase order approval, sourcing, etc. can be effectively automated using project procurement tools. Compliance management in an automated procurement function is more efficient and transparent.
4. Continuous process improvement:
Continuous improvement of business processes is the basis for building a successful business. Procurement management tools enable businesses to manage and streamline their spending, which in turn increases overall cost savings for the business. Optimal utilization of human resources is made possible by streamlining the procurement process through workflow automation.
5. Improve accuracy and consistency:
In processes that are predominantly run by human resources, the scope for inaccuracies and inconsistencies is greater. Automation of the procurement process reduces human intervention, thereby, improving accuracy and consistency. Processes that require data gathering and validation are also executed with the highest degree of accuracy. Automation improves the auditability of the procurement function.
6. Strategic sourcing:
The procurement function has evolved from the simple source-buy-pay process to a more strategic, business-oriented function. The sourcing process needs to factor in strategic vendor selection, quick and efficient vendor onboarding and payment, and vendor relationship management. Using strategic sourcing tools and techniques businesses can establish long-term vendor relationships and choose a vendor that delivers value for money.
7. Flexibility and Mobility:
Manual procurement systems are restricted by location and scale. Procurement software tools provide flexibility and mobility to the team, enabling them to view and approve procurement requests from anywhere. Strategic sourcing tools enable procurement managers to evaluate vendors and issue purchase orders at their convenient time and place. Procurement management tools enable procurement managers to streamline and optimize the performance of the procurement function.
By integrating the procurement solution with advanced analytics, Business Intelligence, AI and Machine learning technologies, predictive analysis, and forecasting functionalities can be brought into the procurement function. Procurement solutions can also be integrated with existing financial applications like ERP, Accounts payable, and Finance to improve overall business performance.
What is e-procurement?
What are e-procurement tools? An e-procurement software or solution is enterprise software that automates the entire procurement cycle in an organization and integrates it with other systems. The transparency and visibility of spend and approval are greatly enhanced by implementing an e-procurement solution. Each e-procurement solution provider provides a different feature set for his solution, business should choose the one that aligns with their overall business strategy and caters to their procurement requirements.
All the transactions in an e-procurement solution are done electronically via the Internet. In addition to Internet applications, e-procurement also makes use of Extranet and Intranet applications. There are several e-procurement tools available, each tool is classified based on the procurement process they cater to. E-sourcing, e-ordering, e-tendering, e-contract management, and e-informing are some of the commonly used e-procurement tools.
Must-have features of Procurement Software Tools
Procurement tools may be classified into Pure Procurement tools and Integrated tools. Pure procurement tools are designed to handle the procurement process alone, they cannot handle any other business function. These types of tools are useful in businesses with a dedicated procurement team or those that have an overly complex procurement process. The second category is procurement tools that deal with procurement as part of other business processes. In other words, they do not require a tool dedicated to procurement. These tools help businesses with a range of processes of which procurement is a part.
How does one choose from hundreds of procurement tools that dot the automation market landscape? Here are a few must-have features that can guide businesses in making their choice.
Smart automation: An automation solution is adopted to make things easy. Efficient procurement automation must show significant improvement in KPIs like procure-to-pay cycle time, purchase order cycle time, emergency purchase ratio, etc. The procurement solution must enable procurement leaders to make smart, informed business decisions. The procurement management tools must include a workflow that takes care of key functions like PR and PO generation, approvals, and documentation.
Reporting and Documentation: In addition to streamlining procurement workflows, the procurement solution must include accurate documentation and reporting features. The management depends on reports and relevant documents to evaluate the performance of the function, and plan and forecast the spending budget. Accurate data and reports are required to understand spending distribution and optimize the costs. A procurement management tool must provide real-time visibility into processes, budget projections, and spending comparisons.
Approval automation: In manually operated businesses, managerial approval happens over a series of email exchanges. It is difficult to keep track of the emails that are generated with every purchase. The procurement tool must include rules on the spending amount for each role (employee), who should approve what, what is the maximum cap on spending for the whole department, etc. Automated notifications and alerts must be issued to the manager when a PR is submitted or when approval of PRs or POs is pending so that the procurement process is not delayed due to pending approvals. Paperless approval is a must for procurement automation.
Seamless communication between stakeholders: Internal and external communications of the procurement function are extremely important for its smooth functioning. All the stakeholders involved in every purchase must be on the same page regarding the status of the purchase. Centralized access to procurement data provides visibility into every transaction. The procurement tool must also walk employees through the policies and terms so that compliance is maintained. Real-time collaboration with vendors across various locations to confirm receipt of goods, quality of deliverables, and payment statuses.
Integration with other business systems: The procurement tool must integrate and communicate with other business systems seamlessly. The procurement sourcing software must be able to connect and work with other systems in the financial ecosystem.
Easy and quick deployment: Automation aims to simplify the procurement process and improve operational efficiency. The deployment of the procurement tools must be a simple and quick process. Cloud-based procurement tools are easy to install and operate. The user interface must be easy to use so employees spend minimum time and effort learning its operations. Cloud procurement tools also provide mobility and flexibility to procurement teams.
The automation market landscape is dotted with hundreds of procurement automation tools. Choosing the right procurement tool plays a vital role in streamlining the procurement function and managing organizational spending. Cflow is a leading workflow automation solution that can automate key business workflows within minutes. It is a cloud no-code BPM that can be deployed across various business functions. Cflow comes with a rich feature set that businesses can leverage to build a robust procurement automation platform.
End-to-end workflow automation
Build fully-customizable, no code process workflows in a jiffy.
Types of Procurement Tools
The procurement function is made up of multiple tasks that have unique end goals. Procurement tools may be classified based on the individual procurement task they help accomplish. Sourcing, purchase request and purchase order creation, contract management, tendering and bidding, and vendor management are the tasks that make up the procurement function. Let us look at how procurement tools can help accomplish these individual tasks.
1. Workflow and Request Generation:
The creation of purchase requisitions is an important task in procurement. The procurement tool can be used by requesters to fill out a standard requisition form that triggers a form review process. The review process determines if the PR requires a bidding process or if it can be fitted into an existing contract or if a new purchase order must be cut. A source-to-contract management tool includes intuitive capabilities such as determining the type of PR based on the organizational guidelines and modifications required to existing contracts. Based on the above criteria a request is created, which can be edited, reviewed, revised, and submitted through the contract workflow management tool.
2. Online Bid Generation:
Top procurement tools can help businesses create timely, accurate, formal, and comprehensive purchase request documents. Automated contract management tools merge request data precisely with approved templates and clauses available in the pre-approved library of the organization. The procurement teams can oversee and manage multiple versions of the PR for quick and efficient document creation and subsequent document export to standard formats. Once the request proposal document is finalized, the bidding process begins. Bids can either be advertised publicly or exclusive bid invites may be issued to selected vendors. Standardization of the bidding process through procurement automation ensures fair and healthy competition between vendors and enables the organization to derive more value from contracts.
3. Vendor management:
Effective vendor relationship management is essential for generating value for money. The supplier management tool must enable vendors to submit relevant questions pertaining to the bid or purchase request within a time frame permitted by the organization. As and when queries are submitted by the vendors, the procurement software notifies the procurement team. The tool also notifies or alerts the team when the ending date of a bid is nearing. Additional features like vendor response ratings and scorecards make the vendor relationship management tool more effective in choosing vendors that are closely aligned with the organizational requirements. Once the winner of the bid is chosen, an email is automatically sent to the vendor via the sourcing record page. Additionally, the tool may send emails to vendors that were not chosen thanking them for their contribution.
4. Accurate and quick contract generation:
The contract lifecycle begins with the choice of the vendor. A new record may be created, or it can be synchronized with an existing record. Advanced contract management tools with AI capabilities can import contracts into their systems. Key data like contract clauses and dates and other data can be imported into the system in a streamlined manner. Efficient data management provides the management with valuable insights into performance and enables the procurement team to report, categorize, search, and compare contract data.
The centralized and comprehensive functionalities mentioned above help the procurement team overcome a number of challenges and efficiently execute tasks such as:
Vendor administration, task management, contract negotiation, and vendor performance analysis
Spend analysis, vendor invoicing, fiscal year spend tracking and management, purchase control, and payment processing
Streamline procurement operations through intelligent contract workflows, vendor and supplier relationship management, and holistic procurement analytics
Streamlined contract workflow escalation, data-driven contract management, and meeting procurement KPIs
Cflow is a powerful workflow management software that enhances the procurement function by addressing individual task goals. With Cflow, you can overcome all the challenges conventional procurement presents and improve procurement KPIs significantly.
Top 5 Procurement Tools
As per Data Bridge Market Research, the Procurement software market is poised to reach a whopping 13, 632 million by the year 2028. Procurement automation empowers organizations with capabilities such as increasing and approving purchase orders, receiving and matching invoices and orders, selecting and ordering products and services, and online debt payments at the mere click of a button.
Top procurement tools in the market enable procurement teams to work with vendors, track events, analyze business intelligence data and gain insights into procurement performance. We have shortlisted the top 5 procurement tools that can redefine the procurement operations in your organization.
Cflow
If you are looking for a complete procurement automation platform, then look no further. Cflow is a powerful no-code cloud BPM that can automate key business workflows, including procurement. All the key procurement tasks like approvals, contract management, budget management, and document management can be easily and quickly automated with Cflow.
Key Features:
Easy and quick visual form creation
Automated PR, PO, and budget creation, review, validation, and approval
Hassle-free invoice processing
Unlimited public form creation
No login approvals
Seamless integration with business tools
Precoro
Precoro procurement software aims to eliminate manual work and streamline the purchasing process in an organization. Precoro enables organizations to save time and money and focus on tasks that matter. You can customize purchase orders quickly and easily with Precoro. You can also track manager approvals and assign each payment to the appropriate budget with this software. This software solution is the perfect choice for businesses with complex and ongoing procurement requirements.
Key features include:
Purchase order creation and delivery
Spend data analytics
Approval workflows
Vendor management
Three-way matching
Real-time budgeting
Catalog management
Freeform creation
Purchase Control
Purchase control is a spend management platform that focuses on making purchase order creation simple and straightforward. You can create departmental budgets and set spending limits for each department, pre-approved vendors and purchases, and set delivery instructions. It is a low-code software that can be used by almost anyone in the process.
Coupa
Coupa's procurement software covers all aspects of procurement by providing dedicated modules for each function. Budget management, approvals, inventory management, and contract management are some of the tasks that can be automated with Coupa.
Key Features:
Purchase orders
Approval Workflow
Three-way matching
Seamless integration with business tools
Inventory management
Promena-E-Sourcing
This software is exclusive for handling sourcing and supplier management. Businesses that deal with multiple RFQs (requests for quotations) can benefit from this software. Promena e-Sourcing helps keep track of every single bid and organizes the data of every bid in a neat and streamlined manner. From the time an RFQ is raised to reporting – Promena takes care of all the intermediary steps. The procurement team can have real-time insights into the spending data with the software. Customized quotes can be easily prepared using this software.
Key Features:
Approval workflow
Bid management
Purchase orders
Budget Management
Invoice processing
Conclusion
Procurement software tools are now an integral part of the procurement function. Businesses looking to automate their procurement processes must choose the tools based on intelligent market research and comparison. Cflow is a versatile workflow automation software that covers all key business functions. Give Cflow a try and you'll never need any other automation tool for your business. sign up for the 14-day free trial.
What would you like to do next?​
Automate your workflows with our Cflow experts.​
Get your workflows automated for FREE
---