Reasons to Invest in Procurement Solutions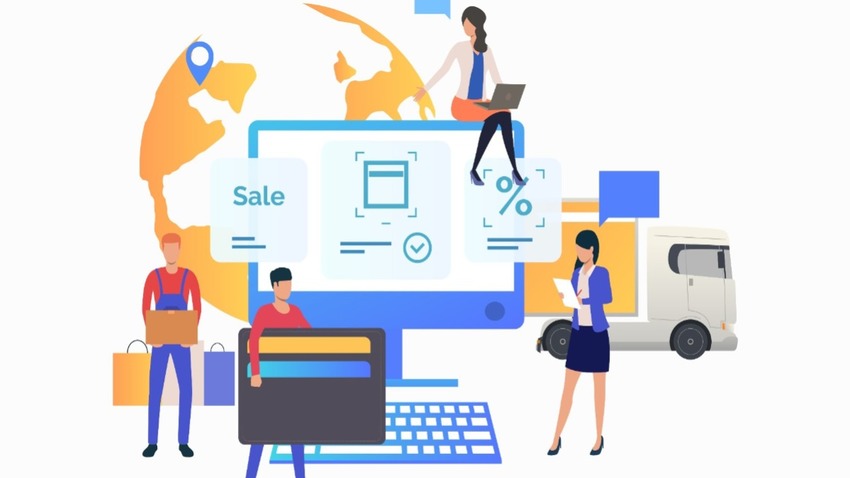 The COVID pandemic has accelerated the digital transformation of the procurement function. Organizations looking to stay relevant and win the competitive edge are adopting automation technologies to streamline and optimize their procurement function.
Procurement Solutions and Types of e-Procurement Software
The procurement function makes significant contributions to the cost-saving and operational management efforts undertaken by businesses. End-to-end procurement solutions improve the efficiency of the procurement function by eliminating redundancy, inaccuracies, and inconsistencies.
Importance of the Procurement Function
The procurement function is concerned with the purchase of goods and services required by the organization. Procurement spending has a direct implication on overall organizational spending. The procurement function is viewed as a strategic function that contributes to the improvement of organizational profitability. A well-managed procurement function helps reduce raw material costs, identify better quality and economic sourcing options, and streamline operations.
The spending in any business is broadly classified as pay and non-pay expenses. Pay expenses are concerned with dispensing salaries and wages. Non-pay expenses are concerned with all expenses other than the payment of salaries and wages. The procurement function contributes to the non-pay expenses of the organization.
The 5 important aspects that the procurement function must focus on are mentioned below.
1. Value for Money:
While evaluating products or services for purchase, the focus must not be only on the price, other important factors like quality and relevance must be considered. The product or service must be value for money rather than just a low price.
2. Transparent Competition:
The bidding process must be open and transparent, right from placing the bid to closure. Every vendor must have a fair and reasonable chance to compete for the bid. There should be no favouritism or partiality in choosing the vendor among the bidders. In case the bidding or tendering process is not followed by the organization, the choice of the vendor must be objectively carried out. The choosing process must be transparent and easily understandable by all the vendors.
3. Fair and ethical transactions:
All procurement transactions – from sourcing to payment must be conducted fairly and ethically. Gifts in cash or kind should not be entertained for sanctioning the bid. The integrity of the employees must not be compromised at any time.
4. Accountability:
Every employee in the procurement team must be accountable for their actions and plans. Employees must report to their superiors and must be responsible for their procurement actions and decisions.
5. Equity:
All procurement bids must promote equity among suppliers. Irrespective of their size (small, medium, large), all vendors must be provided an equal opportunity to place their bids. Any good procurement policy must be built with equity as the core.
Best Practices in Procurement Management
All procurement managers will strive to become "procurement champions". How does one become a procurement champion? One of the tried and tested ways is to implement the procurement best practices laid down by domain experts. Powerful procurement solutions are built on best practices. We have picked the top 5 procurement best practices that can be followed to improve and streamline the procurement function.
Leverage cross-functional knowledge/expertise:
Today's procurement manager needs to have a fair knowledge of the Production, Finance, and R&D processes in addition to his procurement knowledge. An amalgamation of production process knowledge, technological innovations, and market expertise is required for the holistic growth of the procurement function. A procurement function that leverages cross-functional expertise is positioned for sustained growth.
Optimization of supply chain communications:
The procurement department works closely with supply chain and warehouse managers, contract managers, logistics, and finance. A lack of clear and open communication channels both inside and outside the business can affect the business's bottom line. For example, a well-negotiated deal may result in purchasing the item at higher costs if the systems and processes do not provide complete visibility of stocks and rebates.
Establish strategic supplier relationships:
Supplier relationships hold the key to long-term cost savings. The procurement team must focus on building strategic supplier relationships keeping in mind new market innovations and competition. Automating vendor management accelerates vendor onboarding and invoice processing.
Focus on Total Cost of Ownership rather than Price:
Sourcing must not focus on the price alone. Factors like required storage, manpower, logistics, handling, etc. must also be considered while choosing the supplier. Successful procurement teams focus on the total cost of ownership rather than the price factor.
Leverage technology:
Several procurement tasks like negotiating with suppliers, renewing contracts, etc. need to be backed with updated procurement data. The generation of PRs and POs is a laborious process that needs 100% accuracy. Relying on manual procurement processes compromises on speed and accuracy of the procurement function. Automating key tasks in the procurement process accelerates the procure-to-pay and source-to-pay cycles and relieves employees from performing tedious, low-value tasks. Procurement software solutions enable procurement managers to make informed purchase decisions and optimize the procurement process.
Review contract performance:
A review of contract performance should be done regularly to identify opportunities for renegotiation. Renegotiation of the contract could happen due to one or more of the following reasons:
Availability of suitable replacement
Fall or rise in requirements compared to forecasted values.
Introduction of the new design by a competitor
Innovation in the supplier industry
Renegotiation and renewal of contracts based on review enable businesses to optimize their supplier base.
Procurement Automation is Here to Stay
There are several drawbacks to manual procurement processes. Automation of key procurement tasks not only overcomes these drawbacks but also improves the performance of the procurement process. Repetitive and low-value tasks are automated, which enables employees to focus on more productive and strategic tasks. The accuracy and consistency are maintained by automating key procurement processes. Vendor engagement can be greatly improved by automating the sourcing and payment processes. Lastly, procurement automation enables better operations and compliance management.
Here are the capabilities that procurement automation brings to the procurement process:
Centralized access/availability of information
A procurement process that gathers information from multiple sources cannot be efficient. Automation provides centralized access to information, from vendor data to accounts payable data, making it easy for the procurement manager to make informed decisions.
Process Performance Improvement
Automation of the procure-to-pay cycle helps eliminate the delays and bottlenecks associated with PR, PO, and invoice approvals. Employees get more time to focus on strategic tasks, which has a direct bearing on the performance of the procurement process.
Standard procurement policies
Standardization of procurement policies is as important as the centralization of data. Standardization of procurement policies ensures consistency and transparency in the treatment of each vendor. Following a standard set of steps across each type of purchase, the process makes it easy and faster to procure goods and services. Appraising team members with a standardized set of rules and policies are more effective than having different sets of rules for each purchase.
Continuous process improvements
Gathering feedback from every purchase helps learn from past mistakes, optimize processes, and build on success. Feedback can be collected through surveys of internal and external stakeholders or based on performance KPIs. An automated procurement system can collate feedback and KPI data and present it to procurement managers for analytics. Analysis of this data forms the basis for continuous process improvements.
Strategic sourcing
The sourcing process needs to be transparent and open so that all the suppliers are given equal chances and are appraised with the same information for the submission of bids. Potential suppliers must be provided with all the information required to submit a bid. Standardization of the bidding process ensures easier evaluation and increases the openness and transparency of the sourcing process. Automated procurement solutions coupled with business intelligence capabilities enable procurement managers to make informed buying decisions. An updated supplier directory maintained by the procurement software helps track contract statuses and supplier performance.
Accuracy and consistency
As mentioned in the above sections, automation brings standardization to the procurement process. Minimizing human intervention eliminates the bias and errors associated with data handling in procurement. Standard automated procurement processes also bring inconsistency in operations.
Transparency and accountability
A clear description of roles and responsibilities can be laid down by procurement solutions. Implementing an automated procurement systems software enhances accountability among employees. Also, standard procedures and policies increase the transparency of transactions.
Flexibility and mobility
Cloud procurement solutions provide a high degree of flexibility and mobility for the user. Anytime, anywhere availability and access to the procurement app make life easy for the procurement manager. The flexibility provided by the software makes future upgrades a hassle-free affair.
In a nutshell, procurement solutions provide total improvement of the procurement function. Procurement automation would be on the priority list of progressive organizations looking to optimize their procurement operations. Cavintek – one of the leading workflow automation solutions companies, provides intuitive procurement automation solutions. Cflow is a SaaS workflow automation solution that can automate the procurement workflow within minutes.
Types of e-Procurement Solutions
What is an e-procurement solution? An e-procurement solution or software is enterprise software that integrates and automates the entire procurement cycle in an organization. E-procurement solutions enhance the transparency of the spending and approval processes in the procurement cycle. Businesses can choose the e-procurement solution provider based on the features provided by them. Unlike conventional procurement solutions, e-procurement transactions are done via the Internet. E-procurement not only includes the use of internet applications but uses Intranet and Extranet applications. E-procurement solutions are classified based on the type of procurement activity that is taken care of.
Some of the e-procurement types like e-sourcing or web-ERP have already received a lot of attention and are being used by companies, while other lesser-known types like e-informing or e-reverse auctioning are yet to mature and gain popularity among businesses.
A brief of various forms of e-procurement solutions is given below
1. E-sourcing solution
It is a type of procurement solution that focuses on identifying new suppliers for a spend category. The search for prospective suppliers is done via the Internet. By identifying new suppliers, businesses can increase competitiveness in the tactical procurement process. The offers from various suppliers and product and service reviews are available online for comparison by the buyers. The supply risk associated with various categories can be reduced by using an e-sourcing solution. E-sourcing supports the specification phase of procurement.
2. E-ordering solution
e-Ordering is concerned with the creation and approval of purchase requisitions, submitting PRs, and receiving goods and services that are ordered through a procurement solution that operates via the Internet. Typically, the goods and services ordered via e-ordering solutions are indirect goods and services (not related to goods and services). The ordering catalogue provided by the software is used by all employees. Ordering of indirect goods or services may happen in an ad-hoc manner.
3. E-tendering
The tendering process involves sending RFPs and RFIs to suppliers identified in the sourcing process and receiving their responses. When the tendering process is carried out via the Internet, it is referred to as e-tendering. E-tendering is supported by an e-tendering system or software. The analysis and comparison of received tenders can be performed by the rendering software. The scope of the e-tendering process ends with an assessment of tenders, closing, or negotiation with the vendor is not included in its scope. E-tendering supports the selection phase in procurement and facilitates the RFI and RFP activities.
4. Web-based ERP
Web-based ERP is concerned with the process of creating and approving purchase requisitions that are ordered via the Internet. The main intent of e-ordering and web-ERP solutions is similar. The goods and services ordered by a web-ERP system are directly related to the product. These are referred to as direct goods and services. Supporting software systems for the web-ERP system are used only by the employees of the purchasing department. Ordering of direct goods and services happens in a planned manner.
5. E-reverse auctioning
Surplus goods and services are usually auctioned off by a business to other buying organizations. The buying organizations submit bids to the selling organization for the purchase of goods. The auction operates in an upward or downward pricing mechanism. A reverse auction operates in the opposite fashion where a buying organization asks for goods and services it requires from several suppliers. E-reverse auctioning is the reverse auctioning function done through Internet technology. E-reverse auctioning focuses on the price of goods and services auctioned, other factors like the quality, reputation of suppliers, etc. are taken care of by the preceding phases in procurement. E-reverse auctioning closes the deal between the buyer and the seller when a mutual agreement is reached.
6. E-informing
The informing process is not directly associated with the steps of the procurement process. E-informing is concerned with the gathering and distributing of purchasing information from and to internal and external parties with the help of Internet technology. Publishing purchasing management information on an extranet that is accessible to internal clients and suppliers is a type of e-informing. The data gathered by e-informing software is used for purchasing intelligence and spend control management.
7. E-contract management
All the activities related to a supplier contract are managed by the e-contract management solution. Management of receivables, contract settlements, payments, performance securities, contract variations, and auditing and control activities are covered under e-contract management.
8. E-purchasing solution
An e-purchasing solution is used for procuring low-value, high-volume goods, and services. The E-tendering solution is used for procuring high-value, low-volume goods. Using an e-purchasing solution simplifies the purchase of goods and services. The main component upon which an e-purchasing solution is built is the e-catalogue. The suppliers publish the items online for buyers to choose from. Choosing from published items, placing the order, receiving the order, and payment – everything is done online.
9. E-invoicing solution
An e-invoicing solution presents the customer with an invoice for payment. In most companies, the Finance or Accounts payable department issues invoices for approval, processing, and payment.
End-to-end workflow automation
Build fully-customizable, no code process workflows in a jiffy.
10 Must-Have Features of Procurement Automation Solutions
How to choose the best e-procurement solution? The market is flooded with procurement solution providers offering a wide range of features that enhance the productivity of the procurement function. Here are 8 must-have features in e-procurement solutions:
1. Mobile and easy-to-use interface:
The user interface of the procurement solution must be easy to use. Training your team to use an overly complex e-procurement solution requires a lot of time and effort. A simplified software solution translates to faster induction at all staff levels and a more fluid digital transition that does not affect the functioning of your organization. The procurement solution that requires minimal training will cost less time and resources. User adoption is vital for the success of any spend management technology. Choose a solution that offers mobility, flexibility, and simplicity, and integrates easily with current operations.
2. Automatically Initiated Purchase Requisitions and Purchase Orders:
The procurement solution must automatically initiate purchase requisitions and procurement orders. Automatic initiation and approval of POs and PRs save a lot of time for employees of the procurement department. The accuracy and consistency of the data on the requisitions and purchase orders are more when done through a procurement automation solution.
3. Three-way matching:
The procurement solution must enable 3-way matching for all invoices. Invoices need to be matched with the related goods receipts and purchase orders.
4. Communication:
Seamless communication is a must for the smooth functioning of the procurement function. All the stakeholders need to be on top of the status of PRs, POs, and invoices. Real-time in-app alerts and automated email notifications must be sent by the procurement solution automatically to the stakeholders. Compliance checks and procurement approvals must be available on multiple devices for the convenience of users. Complete transparency on all transactional activities provides complete visibility into procurement processes and enables managers, users, and purchasing teams to make informed business decisions. Procurement solutions that are simple, centralized, and fully auditable are preferred by businesses.
5. Vendor Management:
The procurement sourcing solution must ensure that business is carried out with approved vendors. A procurement function with a supplier onboarding functionality drives spending under management by ensuring that purchases are done only from contracted vendors. Businesses can increase their purchasing power by leveraging procurement data negotiating with vendors and availing of early settlement discounts.
6. Risk and compliance management:
The procurement solution must track and document buying transaction data, supplier information, contract terms, delivery notes, etc. Tracking of procurement data ensures compliance with regulatory policies. Automated alerts and notifications must be issued to the concerned authorities to take corrective action. A procurement solution that offers audit trails and complete details on transactional and user activity, improves the audibility of the procurement function. Complete transparency of all transactions promotes accountability among team members, which is a powerful driver of spending behaviour changes. Procurement software mitigates the risk by quantifying it before any costs are incurred. Procurement managers also get data insights into the potential impact of the spending through automation software.
7. Time and effort saving:
The main aim of every automation software is to drive efficiency and time-to-value. By automating repetitive steps in procurement workflows, procurement automation software improves efficiency, and accuracy, and frees up valuable work hours to focus on strategic initiatives. The procurement cycle time should be significantly improved by implementing the procurement solution.
8. Faster approvals:
A typical pain point in manual procurement processes is inordinate delays in the approval of PRs, POs, or invoices. Procurement automation must enable approval automation with multi-level escalation and no manual intervention. Approvers must be automatically alerted notified of pending approvals and prompted to take the required action. Potential risks must be flagged off and appropriate team members must be notified. Automated approval reduces approval time for POs drastically and helps procurement save time, money, and resources.
9. Seamless integrations:
Procurement software must integrate seamlessly with other financial systems to improve overall business performance. Integration with other systems in real-time speeds up business processes and improves accuracy. The e-procurement software chosen must complement and extend on-premises or cloud ERP or accounting solutions, which ensures end-to-end procure-to-pay-efficiency.
10. Flexible and fast deployment:
Procurement solutions that take too long to deploy may add to the overhead costs of the business. Rapid deployment of the procurement solution is something that businesses should look at while choosing the automation solution. The procurement solution must provide flexibility at various levels of security, which allows selective access to data to team members with limited permissions.
The choice of procurement automation software is critical for driving ROI. Cflow from Cavintek is powerful workflow automation software that can automate key business process workflows within minutes. The cloud BPM solution is a no-code automation solution that can be installed in a very short duration using the visual form builder.
Future of Procurement Automation
Rapid digital advancements are reshaping the procurement supply chains, transforming it from a cost-driven function to a value-driven function. Strategic sourcing is transforming into a more predictable function, while transactional procurement is becoming more automated, and vendor relationships are becoming more proactive. These three pillars of procurement are integrated seamlessly through intuitive procurement operations. Here is how digital automation is redefining the procurement function.
Providing access to previously inaccessible data.
Reorganizing and reordering massive unstructured data sets.
Enabling more complex analysis and better supplier strategies.
Enabling better operational efficiencies.
Digitally enabling spend categories and related markets.
Using new agile operating models for better digital and analytical capabilities.
Consumerism, pricing pressures, evolving industry market, and landscape, and expanding regulatory requirements, are just some of the factors that compel procurement leaders to reevaluate and redefine the procurement function. Top procurement organizations are categorizing their future procurement strategy into categories of innovation, customer centricity, and supplier centricity.
Category Innovation in Procurement focuses on leveraging deep supply market insights and predictive analysis for integrated business planning. Customer centricity of the procurement function can be achieved by delivering a seamless procurement experience for all internal customers. Switching advanced and integrated technology like process automation provides deeper insights into customer engagement and behaviour data. Analysis of this data helps understand consumer expectations and deliver exceptional customer experiences. Supplier relationship management should focus on building integrated relationships that drive supplier relationships.
Enabling the Future of Procurement
According to KPMG Advisory, data and analytics are the cornerstones on which future procurement policies would be built. Building a data-driven procurement function enables supplier and customer-centricity and category innovation in procurement.
Technology and automation will add value to all aspects of the procurement function. Technology will link data and automation to create more meaningful and valuable insights and integrate processes, which would enable procurement managers to make informed business decisions. Intelligent procurement assistants will support everyday activities and provide key data insights that will add value to negotiations and discussions.
Conclusion
It is no longer business as usual for the procurement function. The large-scale adoption of automation technologies is redefining the procurement function. Future procurement functions would be built on customer-centricity, supplier-centricity, and category innovation. Cflow is a powerful cloud BPM that could be the new phase of the procurement function in your organization. Our no-code procurement automation solution can be set up within minutes. To experience Cflow, all you need to do is sign up for the free trial.
What would you like to do next?​
Automate your workflows with our Cflow experts.​
Get your workflows automated for FREE
---