The True Power of Automating Vendor Management Workflow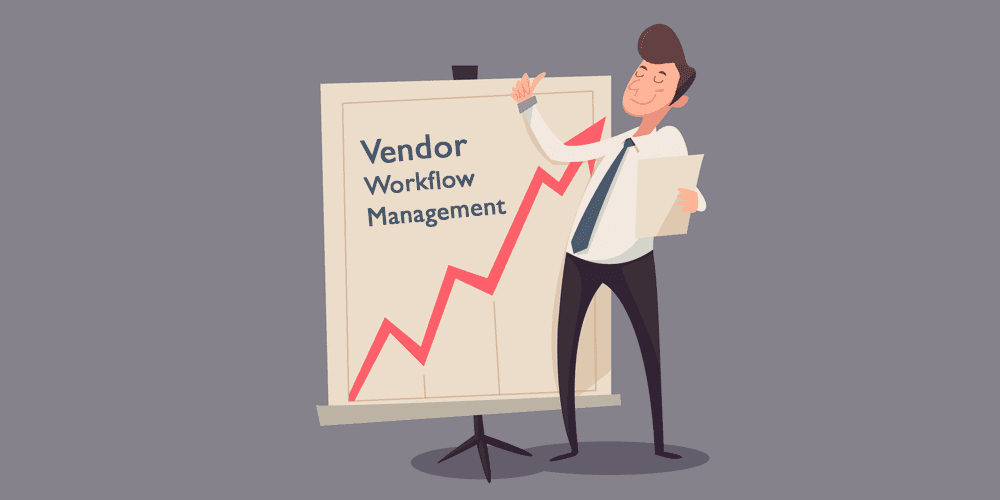 Vendor management is an integral part of every organization where it is expected that things are handled smoothly and delivered seamlessly.
But, do all organizations do it the right way? The bitter truth is, they don't!
Vendor Management Workflow
can put all your important tasks like onboarding new vendors, managing and maintaining contract approval, purchase orders, and approving payment requests in time. After all, vendors are as important as customers because quality vendors and their services will help boost your business in the right direction.
Creating a workflow to manage your vendors and get their queries solved in time goes a long way in establishing an efficient business environment.
Let's see how can vendor management workflow bring a change in 4 important areas
1. Getting New Vendors Onboard
New vendor onboarding is one of the most complicated processes of them all as it involves multiple phases.
Once you identify the right vendor, it is important to create a contract with deliverables, specify timelines and send it through a series of managers in the top management before it is finally approved.
In conventional methods, a vendor has to submit a bunch of papers and fill up many forms. It takes weeks to usually review them all and approve besides checking if they are compliant with your organizational policies. Automated workflow software can create magic in this area by allowing you to create a common template for all vendor onboarding. They should upload all the necessary documents and fill up the form which will grab the approver's attention to get it approved in time.
2. Managing Applications and Contracts
A lot of paperwork it is! Applications will involve a lot of paperwork and so does contracts.
Organizations, be it big or small can't do it without creating the necessary documents for auditing. They are expected to produce compliance papers and prove that all their vendors are legally allowed to supply the products they need.
The best route to take at this point is to digitalize the entire process of managing applications and contracts. When everything is done on the web, they are safely secured in the cloud and you can also specify the rules new vendors should comply with. The automation software can reject any application that doesn't meet the requirement, saving time for both the employer and the vendor.
Similarly, contracts and agreements can be tedious when managed the traditional way using a bunch of papers. The vendor management process helps to do them all online and sends timely notifications and error messages when required to smoothen the process for your vendors.
End-to-end workflow automation
Build fully-customizable, no code process workflows in a jiffy.
3. Enforces Compliance and Reduces the Risk Factor
If you are part of a company that deals with lots of new vendors every month and needs them onboard quickly, the workflow software is the way to go.
Complying with government rules, and safety measures and ensuring that the vendors who submit a bid or are approved to supply are legitimate is mandatory for your organization. Getting fake vendors onboard is a huge risk and so is getting illegal service providers!
Stringent rules can be specified for all vendor forms, ensuring that they are all compliant before the documents are sent for approval to your senior management. Vendors may not have to keep asking you questions or using precious man-hours of your employees.
4. Approve Payment Requests and Purchase Orders Quickly
Payment requests often take a long time you could lose good vendors who are willing to work with your organization.
On the other side of the coin, purchase orders when handled manually have to undergo lots of changes and often get delayed as people may not know their importance.
When it's handled virtually on software, things are much easier as you can specify why the purchase order is being created, mark it as a top priority, and get it approved by the finance team quickly. The same can be done for payment requests as well and the finance department will find it easier to approve them when all the information they need is available right away.
Conclusion
Vendor management workflow when automated will get rid of the hassles associated with conventional methods improve compliance and save time. Cflow is a workflow management software that you can rely on for all your vendor process automation needs.
Choose from a range of ready-to-use templates to manage vendor onboarding, purchase orders, and payment requests and have the freedom to create your templates in Cflow.
Try the free trial today and simplify your vendor needs.
What would you like to do next?​
Automate your workflows with our Cflow experts.​
Get your workflows automated for FREE
---