A Complete Guide to Automating the Vendor Management Process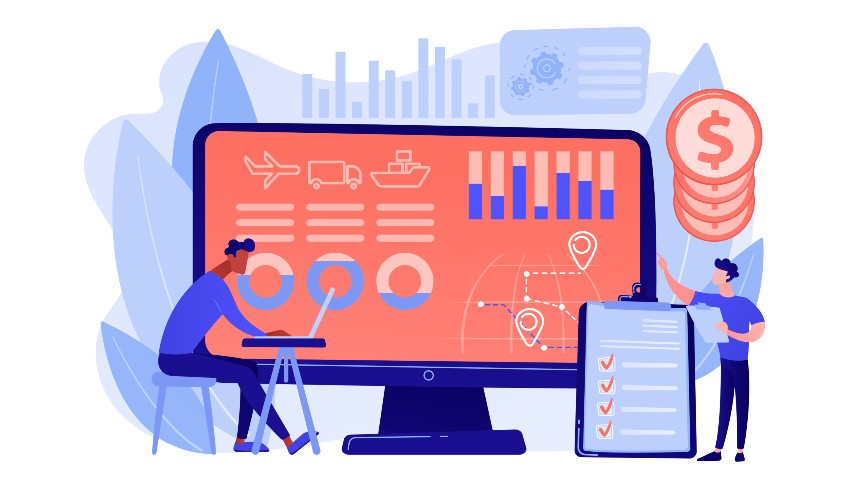 Striking the Right Chord in Vendor Management
Procurement companies thrive on vendor management systems. It is important to establish mutually beneficial supplier-buyer relationships in the procurement industry. The scope of the vendor management process is beyond simple management of a large database of suppliers, it covers an entire lifecycle starting from vendor vetting to vendor off-boarding.
Vendor Management Lifecycle
A decade ago, vendor management revolved around finding the right vendor, negotiating the price, signing the contract, submitting the purchase requisition, delivering goods/services, and payment. Now, the vendor management process also needs to establish good vendor-buyer relationships, and track supplier performance, compliance, and transparency till the time they are in the supply chain.
Vendors are a vital part of the overall procurement strategy and process improvement. A good supplier relationship and transparent compliance policies are critical for the procurement function of an organization. How does one derive maximum value out of the vendor management lifecycle?
Here are a few best practices for establishing a healthy supplier relationship.
Communicate and collaborate: A clear and transparent two-way communication channel with your vendor goes a long way in preventing misunderstanding and promoting trust. Collaborating with the vendor opens up opportunities for innovation and value creation, and helps establish a mutually beneficial business environment.
Set Key Performance Indicators: Efficient vendor management requires KPIs to measure the progress of the relationship. Set KPIs to measure your organization's performance and compliance levels, and then measure the supplier's adherence to them. This lowers the risk factor and ensures the retention of the best vendors.
Implement vendor management software: supplier relationships are at the core of vendor management systems. Investing in good vendor management software improves the efficiency and accuracy of the process.
Why Automate the Vendor Management Process?
Automating the process is one of the best ways to bring accuracy and efficiency into vendor management. A few compelling reasons to automate vendor management:
Better operational efficiency:
Automating operational tasks enables top management to focus on strategic tasks.
Expanding vendor base:
Growing companies would mean expanding the supplier base. Automating vendor management enables efficient management of a large-scale vendor base.
Supplier information:
manual verification and maintenance of supplier information entail tedious paperwork and are error-prone. Automating data verification and storage ensures efficient processing and data security.
Supplier-Buyer relationships:
Delayed payments, repetitive follow-ups, and missed discounts are a thing of the past after automating the vendor management process.
Benefits of Automating the Vendor Management Process
Automating the vendor management process allows you to take control of the entire vendor management lifecycle.
Some of the other benefits of automating the vendor management process are listed below:
Strategic sourcing:
Automating the sourcing process enables the procurement team to enforce standards suppliers must follow. Suppliers who perform well will be automatically upgraded to the main supply chain.
Transparency of data:
Tracking and analyzing vendor compliance against pre-set KPIs can be done in an automated vendor management system.
Simplified vendor onboarding:
Onboarding and offboarding vendors can be simplified through automation.
Improved Productivity:
Automating repetitive and redundant tasks relieves the procurement team from mundane tasks and enables them to focus on strategic tasks.
Quick approvals:
Approving payment requests and purchase orders is quicker with an automated vendor management system.
End-to-end workflow automation
Build fully-customizable, no code process workflows in a jiffy.
Workflows to Automate the Vendor Management Process
Several vendor management processes can be automated for more efficient management of suppliers. Some of the key processes that can be automated include:
Supplier Selection: The vendor selection process is a lengthy process that involves identifying potential vendors, gathering complete information about each vendor, costing details, etc. Automating the vendor selection procedure can drastically bring down the selection time and make the selection process more efficient.
Vendor Onboarding: All the steps involved in setting up new vendors are the vendor onboarding process. This process holds the key to establishing long-term vendor relationships. Automation of vendor onboarding ensures smooth collaboration and communication with vendors.
Invoice approvals: Automated invoice approval can review invoices, payment requests, and receipts without any human intervention. Based on pre-set rules, invoices are approved/rejected automatically.
Tracking vendor performance: The performance of vendors and their compliance can be easily tracked by automated vendor management systems. Metrics related to each vendor can be tracked and data made available in the form of a report for analysis.
Vendor information system: key information on each vendor can be maintained easily in an automated vendor management system. Updated vendor information is available anytime for making strategic decisions.
Choosing a cloud BPM like Cflow from Cavintek puts you in complete control of the vendor management process. Cflow is a no-code workflow automation software that lets you automate key business processes just like that.
Conclusion
According to a report by Mordor Intelligence, the Vendor Management Software Market is expected to grow at a CAGR of 14% over the period 2020-2025. Given the growth opportunity of the vendor automation market, companies looking to differentiate their business should take advantage of automating the vendor management process. Taking a proactive approach to vendor management by automating key processes will help build lasting, trust-based vendor relationships.
Sign up for a free trial of Cflow to build strong and strategic vendor relationships.
What would you like to do next?​
Automate your workflows with our Cflow experts.​
Get your workflows automated for FREE
---