Importance of Vendor Management Systems in Procurement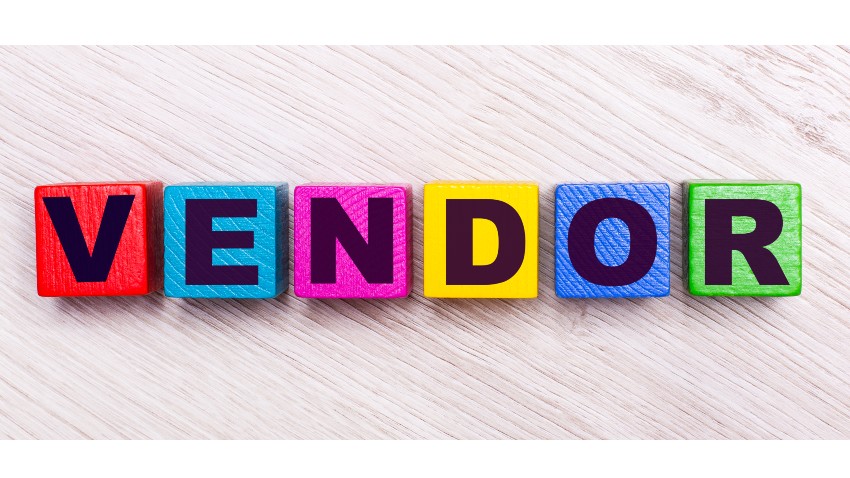 Procurement can be a tedious and inefficient ordeal, especially when requests for goods and services are processed manually through a combination of telephonic conversations, emails, paperwork, and faxes. Vendor management is an important part of the procurement cycle. Efficient vendor management helps establish and maintain strong vendor relationships.
A vendor management system (VMS) yields significant benefits by finding and managing external suppliers. VMS provides the buyer with clear visibility into the external workforce. A business can use vendor management services to manage the entire vendor management cycle – from initial contract signing to the final closing of a deal.
What is a Vendor Management System?
What is VMS? A vendor or supplier management system is a cloud-based software platform that manages the entire vendor management cycle, which includes finding, engaging, and managing vendors. What is a VMS used for? A VMS system is in charge of vendor sourcing, vendor onboarding, vendor tracking, vendor database management, and vendor offboarding.
Vendor management solutions can be used to manage contract and contingent labour and services providers. Vendor management services (VMS) are designed to take care of vendor payments as well.
Vendor relationship management involves several moving components like purchase orders, purchase requisitions, PO confirmation, performance monitoring, vendor vetting, and so on. Each of these processes is made up of several tasks. Each of these tasks must be completed on time to ensure that vendor relationships are running smoothly. Managing all the tasks that fall under vendor management cannot be done efficiently through conventional methods.
Automation of vendor management processes helps get work done faster and more accurately, with fewer resources. Vendor management automation improves the efficiency of the vendor management workflow by eliminating redundant and repetitive steps.
An enterprise vendor management allows the company to collect requests from managers and streamline the vendor onboarding process. The vendor management and buying system automates purchase transactions, and store, and gather data from every step of the vendor lifecycle. Vendor management solution compiles metrics like spend tracking, candidate information, payroll, and invoice data.
Supplier portal solutions include tools for companies that help them establish, manage, and govern access to enterprise content across large networks of external vendors, distributors, logistics carriers, and other partners. Efficient supplier identification and access management are made possible through supplier portals. They offer a platform to share the right information with the right suppliers through IT-based solutions. Supplier portals help create and manage the VMS portals list.
Digital vendor management solutions enable online registrations, filtering of new vendor applications, automation of proposal invitations, comparison of suppliers and manage vendors, automated ranking of proposals, and automated invoicing and payments.
Need for Vendor Management Systems
Vendor management systems hold the key to the efficiency of procurement workflows. Moreover, vendor monitoring solutions manage cost controls, contract negotiation, vendor risk management, and guarantee of service delivery.
Vendor management for small businesses or large businesses is determined based on the number of vendors, the scope of operations, and the nature of the business.
For example, vendor management in a large enterprise may involve the management of IT vendors, social media influencers, marketing consultants, cleaning staff, etc.
Here is why you need vendor management systems:
Business continuity and growth plans directly depend on suppliers and vendors. Hence, vendor management systems help identify the right vendors whose association would improve business outcomes and save costs. The right vendors are in a better position to improve business ROIs
Vendor management systems enable companies to achieve strategic goals of streamlining vendor onboarding and lowering production costs.
The vendor management system is an effective vendor compliance tool that ensures that all vendors adhere to regulations and compliance terms.
Vendor management solutions empower the procurement team with better control and management of vendors, which in turn streamlines the supply chain and minimizes operational disruptions.
Management of the supplier database is more effective when you have a vendor management system in place. Vendor data management is helpful for auditing and compliance purposes.
Components of Vendor Management Systems
The vendor management process can be divided into various stages depending on the type and scale of the organization. The components of the vendor management system are listed below:
1. Vendor sourcing:
Screening and identifying the right vendor for the goods/service requirements in the organization is the first step in vendor management. Vendor sourcing involves shortlisting multiple vendors, requesting RFPs (request for proposal), comparing RFPs from various vendors, and choosing the vendor based on a performance track record, capacity, discounts, and communication efficiency of the vendor.
2. Negotiating contracts:
Negotiating the price and payment terms with the vendor is an essential part of vendor management. Vendor contracts must be streamlined such that the supplier and the buyer are mutually benefited. Negotiations with vendors must focus on points like the start and end dates of the contract, goods/services included in the deal, price per line item, and terms and conditions binding both parties.
3. Vendor onboarding:
Successful contract negotiation leads to the next step, which is onboarding the vendor. Vendor onboarding is done by gathering complete vendor information and documentation required for the approval of the vendor. Approved vendors are listed as trusted vendors by the organization. The vendor information must include tax forms, insurance details, payment channels, and other information required for smooth financial transactions.
4. Vendor performance monitoring:
Tracking the performance of vendors that are onboarded should be done at all stages of vendor relationship management. Some of the parameters against which vendor performance should be evaluated are on-time delivery, quality of supplied goods/services, customer service levels, and volumes of supply.
5. Vendor risk management:
Potential risks associated with vendors like data security concerns, intellectual property, and compliance breaches, have a direct impact on the buyer's business. The vendor management system must keep track of potential risks while onboarding new vendors and also for existing vendors.
6. Vendor payments:
Ensuring timely payments is important for establishing strong vendor relationships. Payment terms that have been agreed on in the vendor contract should be adhered to for healthy and long-term vendor relationships.
End-to-end workflow automation
Build fully-customizable, no code process workflows in a jiffy.
Types of Vendor Management Systems
Vendor management systems may be classified into different types based on the vendor operation for which they are used. For example, vendor data management systems are concerned with the updating and maintenance of the vendor database. A brief look at the different types of vendor management systems:
1. Procurement vendor systems:
This type of vendor system helps manage due diligence processes that need to be followed while choosing vendors and purchasing goods.
2. Vendor performance management:
Performing the regular evaluation of vendor performance by keeping a tab on quality, reliability, and consistency is the focus of vendor performance management systems. These systems maintain a dedicated scorecard for each vendor in the database.
3. SLA management system:
This system outlines the service level expected from each vendor. The remedies and penalties to be met out to vendors in case of non-compliance to SLAs as well as metrics to measure vendor performance are outlined in the SLA system.
4. Financial controls and compliance:
The spending and budget limits for the vendor management team are set by this system.
5. Vendor onboarding system:
This system takes care of the enrollment and registration steps to get new vendors on board and grants access and permissions to each vendor.
6. Vendor risk management:
The identification and mitigation of vendor-related risks like information security, financial stability, delivery time, etc. are done by the vendor risk management system.
Vendor Management Software Features
Vendor monitoring solutions come with a host of features to suit the business requirements of various organizations. The master vendor management system must take care of end-to-end vendor management; from vendor sourcing to vendor risk management to vendor offboarding. Here are the top features of vendor management systems:
1. Hassle-free vendor onboarding:
Registration and onboarding of vendors must be a quick and easy process for the team. Access to vendor information must be easy and hassle-free at any time.
2. Comprehensive vendor rating:
The vendor management system must rate the vendors based on key performance metrics like policy compliance, timelines, delivery quality, etc.
3. Easy integration with other systems:
Vendor management systems must integrate seamlessly with ERP, invoice management software, etc. being used by the organization.
Benefits of Vendor Management Systems
Apart from improving the efficiency of vendor engagement and monitoring, vendor management systems provide several benefits to businesses. Here are some of the key advantages of using vendor management software:
Improved selection of candidates
Better contract management
Improved vendor risk mitigation
Strengthens vendor relationships
Top Vendor Management Software
Each of the top vendor management software in the market provides distinguishing feature sets that companies can choose from based on the scope, type, and nature of their business.
Cflow
Third-Party Risk Management by Riskpro
Promena e-Sourcing
Prokuria
Kissflow
Procurement express
Precoro
Conclusion
The purchase of goods and services is an integral part of every business. Engaging and managing vendors efficiently helps establish strong vendor relationships and manage purchase budgets effectively. A vendor management system yields significant benefits irrespective of the size and scope of the business. Cflow is a cloud workflow automation solution that can automate the vendor management process. All key business workflows can be quickly and effectively automated by Cflow. Automate vendor management services with Cflow, sign up for a free trial today.
What would you like to do next?​
Automate your workflows with our Cflow experts.​
Get your workflows automated for FREE
---