Structured and Efficient Expense Management with Expense Software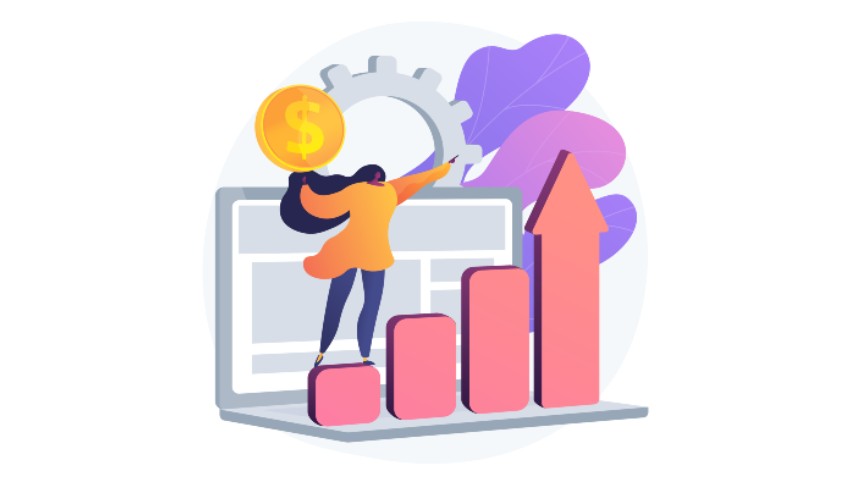 Running a business is synonymous with incurring expenses at various stages of business growth. Irrespective of the type and quantum of expenses, business expenses need to be monitored, tracked, and controlled for business success. Continuous tracking and controlling of business expenses ensure that all expenses are accounted for and facilitate better budget management. Expense management encompasses all those systems that a business deploys to process, pay, and audit all expenses initiated by employees.
What is Expense Management?
Expense management is all about monitoring, tracking, controlling employee costs, and auditing employee spending. Analysis of employee spending behaviour and cost management strategies adopted by the business is the main purpose of employee management. All the policies and procedures that govern employee spending and the technologies and services used for gathering and analyzing expense data together form expense management systems.
Manual expense management entails the use of paper receipts/documents for tracking employee expenses. Tracking employee expenses manually is a tedious and error-prone process. The efficiency of archaic expense reporting tools like spreadsheets and paper receipts is limited by the scale of the business. Managing expenses of small-scale businesses may be efficient through manual expense management systems, but as business operations expand, keeping track of expenses manually is not effective and eats up the productive hours of employees.
Expense management is not just about tracking employee expenses, it is also about determining how costs will be reimbursed. Timely payment of expense reimbursements is important for ensuring employee satisfaction. For any company where employees conduct business outside of the office, expense management is vital. Accurate documentation timely approval and reimbursement of employee expenses are important for the smooth functioning of a business.
Common Challenges in Expense Management
Archaic expense management systems like paper tracking or spreadsheets are cumbersome and time-consuming. Managers and Finance teams spend their valuable work hours validating claim reimbursement data for approval of claims.
Here are some common challenges in expense management:
Use of archaic methods:
Archaic expense management methods like paper trails and spreadsheets are labour-intensive, inaccurate, and inconsistent. Poor visibility and transparency over the status of the reimbursement claim is another drawback of archaic expense management methods.
Vague travel policies:
Lack of standardization in travel policies leads to confusion in the classification of travel expenses as acceptable and non-acceptable. When travel policies are not clearly defined, the likelihood of acceptable expenses being overseen by approvers (reviewers) is high.
Lack of visibility:
Manual claim reimbursement processes do not provide real-time visibility into the status of the claim. Employees and managers are unaware of the latest updates on the claim, which leads to undue delays in claim processing.
Redundant processes:
Steps like the manual entry of data into spreadsheets and validation of claim data are prone to delays and errors. As a result, reimbursement processing takes a long time and is ineffective.
Types of Employee Expenses
Expense reporting systems and expense management solutions must be able to handle all types of employee expenses that occur throughout the organization. The different types of expenses are listed below.
Travel and expense:
These are the most common type of expenses that are incurred by an organization. Travel and expense management (TnE) refers to the expenses incurred due to business travel. Travel and expense management systems are used by employees to create and submit a travel expense requests for approval and reimbursement. Accommodation and food expenses incurred during the travel are also included in the travel expenses. Sales and marketing personnel use personal vehicles to drive within the city for business purposes. Fuel expenses incurred for business travel are also submitted for reimbursement. Organizations utilize TnE systems to organize and manage travel arrangements and costs for travelling employees. Once the manager approves the reimbursement claim, the finance team processes the payment.
Petty cash:
Expenses that are too small to write a cheque are taken care of with cash in hand. Businesses always have some petty cash in hand to manage minor expenses. Expense management systems must also track the way petty cash is spent.
Medical expense:
Most organizations provide health insurance coverage for employees. Medical expenses incurred due to hospitalization may be submitted by the employee for reimbursement.
Purchase expenses:
The purchase of goods or services is essential for running a business. Employees purchase goods or services needed for business operations. Reimbursement for such expenses may be sought by submitting a request along with relevant documentation.
Expense Management Methods
Effective expense management helps companies streamline their expenses and issue reimbursements quickly and accurately. Different companies use different methods to track and manage expenses. Types of expense management methods:
Paper track:
Manual expense management methods rely on paper receipts and approvals for expense tracking and reimbursement. Tracking expenses through paperwork is the oldest expense management technique. Paper receipts are collected by employees and submitted to the manager for approval on a monthly or quarterly basis. Tracking expenses with the help of paper receipts is an outdated method prone to errors and misplacement. Approval of reimbursement requests submitted manually is a time-consuming process.
Spreadsheets:
The use of spreadsheets is the first choice for companies looking to move away from paper tracking. Companies often use spreadsheets as their go-to tool for expense management and budgeting mainly due to familiarity and convenience. Spreadsheets work great for smaller organizations where a handful of employees are submitting their expense reports. Spreadsheets are not a good option when businesses get a surge in the inflow of expense reports. Just as manual paper tracking, the use of spreadsheets is also prone to error, time-consuming, prone to fraud, and lacks visibility. There are also issues with compliance, visibility, transparency, and security while working with spreadsheets.
Expense platforms:
The adoption of expense management software simplifies the expense management process. Electronic expense reporting or expense report software issues software alerts managers about expense reports that need review and approval. Expenses that are approved by managers are routed to the finance for reimbursement. Expense reporting and management systems can be seamlessly integrated with other business systems for efficient business operations. Business expense management solutions foster better documentation of expenses for auditing and compliance purposes.
Expense Management Software
Keeping track of business expenses can be a daunting task for managers and finance teams without the right system for tracking and controlling expenses. Expense management software simplifies corporate expense management greatly by providing expense tracking and reporting solutions that accelerate the claim reimbursement cycle. A web-based expense report software enables the managers and finance teams to track and monitor expense claims from anywhere.
Armed with the right travel and expense tools, managers and employees can have real-time updates on the status of the claim. An employee expense management system is a must for large enterprises looking to track and control all types of business expenses from a unified platform. Managers can review and approve claims submitted through travel expense software. A major part of the expense management process is automated by travel and expense software. Managers and the finance teams can use the travel expense management app to review and approve reimbursement claims submitted by employees through the business travel and expense management software.
The expense software and expense reporting systems can be integrated with other financial systems for better visibility and control into reimbursement claim management. Automation of critical steps in expense processing saves managers from the burden of manually validating reimbursement claim data. Expense receipt management software simplifies the work of employees by digitizing the process of submitting expense receipts. Gathering and submitting claim receipts is faster and safer with the expense approval app. The issue of misplaced or damaged paper receipts is absent when businesses use bill management software.
Integrated expense management systems work seamlessly with ERP and other accounting systems for smooth and efficient business operations. Electronic expense management systems provide real-time analytics and reports for deep insights into employee expenses. Companies can choose to have separate expense tracking systems, expense reporting systems, expense approval apps, or a unified expense automation system that takes care of the entire claim reimbursement cycle. Combining the data from the travel and expense software with ERP data enables a richer analysis of spending at the organizational level.
Apart from saving productive hours and costs, automation of expense management enables a better employee experience and provides deeper visibility into employee expenses. Armed with deeper spending insights, the management can easily track non-compliant practices.
Features of Expense Management Software
Given the importance of travel expense software applications for organizations, choosing the right travel reimbursement software as per the nature and scale of business makes all the difference to business outcomes. By automating and integrating expense management, businesses can capture spending from multiple sources, and plan and make informed spending decisions based on accurate and updated data. The travel expense management system accelerates the reimbursement process and simplifies the company expense report.
Basic features that expense software must provide are accurate data entry, automated tracking, controlling, and reporting of expenses, seamless integration with existing systems, and review of expenses before submission.
What is the best expense-tracking software for your business? Here are a few pointers that will help you make the right decision on expense management software:
Configurable to suit business requirements:
Expense management software must be easily customizable to suit the unique requirements of each business. Businesses must have the flexibility to choose only those features that apply to their business. For example: documenting the spending limits must be configurable according to company policies.
Flexibility to enforce and change new policies:
Travel and finance policies keep changing. The expense management software must have the flexibility to enforce new changes in the company's travel and finance policies. Changes in spending limits or company policy should be easily incorporated into the software.
Automatic capture of receipts and processing of reports:
Employees need to submit digital receipts for their expenses through the expense management software. The receipts are automatically captured and routed to the appropriate approvers by the software. Any pending or delayed approvals are automatically flagged off by the software to the respective approvers. Expense reports are automatically created by the software to provide insights into spending across the organization.
Centralized view and access to data:
The software provides a centralized view and access to expense data across the organization. The data from receipts, the status of reimbursement claims, and expense reports are available on a centralized dashboard. Real-time updates on the status of the reimbursement claim can be obtained from the central dashboard.
Mobile app:
It is challenging to track the travel and expense records of employees who are always on the go. The chances of misplacing receipts or unaccounted expenses are more with manual expense management systems. Mobile expense software enables instantaneous tracking of expenses and easy submission of reimbursement claims. Real-time access and tracking of reports and receipts are easy with a mobile app.
Multi-level approval control:
The software must allow customization of multiple levels of approval based on the organizational hierarchy. Configuring multiple approvals for stakeholders based on the action being taken must be easy and quick in the expensive software.
Integration with business apps:
Integrating expense management software with other business systems like ERP, accounts, and CRM should be a quick and hassle-free affair. Employees would find it easy and convenient if the expense software could be integrated with the travel desk. This way, booking tickets, making travel arrangements, and claiming travel expenses can be done from a unified platform.
Check on policy violations:
Pre-set rules in the expense management software help track and flag any policy violations in the reimbursement claims that are submitted.
Scheduling of reimbursement cheques:
An automated expense management system routes the reimbursement claims to appropriate personnel for approval. Approved expenses are sent to the finance/accounting department for payments. Expense management software must automatically schedule reimbursement cheques for payment.
Integrate with corporate credit cards:
Modern-day employees use their corporate credit cards extensively for making business purchases and travel. Integrating the expense management system with corporate credit card management simplifies expense tracking, management, and processing of reimbursements.
The best expense management software must provide all the above features for better business outcomes. Top expense management systems in the market are SaaS-based systems that enable efficient expense management with real-time data updates. SaaS expense management solutions are preferred by businesses due to their low upfront costs, ease of access, and short installation time. Cflow is a cloud-based workflow automation software that can automate key business workflows within minutes. The visual form builder can be used by anyone to build a workflow for business processes like invoice approval, reimbursement approval, HR, and Finance.
Best Expense Management Software in 2023
Organizations use expense management solutions to simplify their expense reimbursement and reconciliation processes. Gartner has put together a list of top Expense Management Software for 2023. The list includes the best expense reporting software for small businesses and large enterprises. Expense management software provides facilities for expense report submission, approval, reimbursement, and accounting. Manual paperwork is reduced by the automated workflow to upload, track, and submit expenses.
The best expense reimbursement software as per Gartner ratings is listed below:
1. Cflow:
This is a must-have expense management software for growing companies. The software has transformed tedious, manual expense management systems into efficient and streamlined systems. Cflow helps businesses to be more productive and efficient in managing expenses.
2. Expensify by Expensify:
This is a comprehensive expense management solution that tracks, reports, and manages expenses across the organization. Expensify is an easy and useful way of tracking expenses. It enables easy and quick uploading of receipts and seamless approvals. This is suited for large companies with complex software integration requirements.
End-to-end workflow automation
Build fully-customizable, no code process workflows in a jiffy.
3. Zoho Expense:
This software comes with an intuitive mobile interface and superior scalability and integration capabilities. Tracking employee expenses and reporting is a breeze with Zoho expenses.
4. Expense point by Expense Point:
This software provides clear insights into business expenses, which enables the management to make data-driven finance decisions. Employees are able to submit reimbursement claims quickly with the Expense point.
5. Emburse Certify by Emburse:
This is among the best mobile apps for expense management. It enables employees to create, submit, and approve expenses automatically. With a user-friendly GUI, Emburse Certify is your go-to app for expense approval, reporting, and compliance controls.
6. Brex by Brex:
This is the best expense management software for start-ups and growing businesses. This software facilitates the issuance of physical or virtual cards to team members and earning rewards. Automated reminders and notifications ensure that reimbursements are approved on time.
7. Emburse Nexonia:
This is a great solution for managing credit card expenses. This solution works best for integrated credit card transactions.
8. Rydoo by Rydoo:
This is a simple, yet intuitive expense management solution that helps keep a tab on all transactions. This is a cloud-based expense management software that can be easily integrated with ERP. This software handles core expense tracking and international workflows efficiently and also provides OCR scanning for reimbursement claims.
9. Emburse Abacus:
This is a perfect solution for personal expense approval. It is very easy to set up and use Emburse Abacus by setting automation rules for managers for approval. It is easy to submit and track expenses with Abacus.
10. Webexpenses Expense Management:
This is the best choice for businesses looking for a smooth deployment. It is very easy to track travel expense claims at the organizational level with Web expenses.
Each of these expense management solutions provides unique features that can improve the productivity of businesses. Companies must choose the one that suits the nature and size of their business for the best results.
Conclusion
Unaccounted expenses, duplicate expense reports, tedious data entry, and validation, the list can go on. These are just some of the challenges faced by companies relying on archaic expense management systems. Progressive organizations looking to gain deeper insights into their expenses and track spending in real-time are automating expense management with the best expense management software in the market.
You can automate manual tasks and get real-time data insights into organizational-level expenses with Cflow. Automate any business workflow quickly and effectively with Cflow. You can save time and money and free up teams to focus more on strategic tasks with our cloud-BPM solution. Never allow another expense to go unaccounted for with Cflow. To explore how effortlessly and intuitively Cflow lets you track expenses, sign up for the free trial today.
What would you like to do next?​
Automate your workflows with our Cflow experts.​
Get your workflows automated for FREE
---