All You Need to Know About Budget Management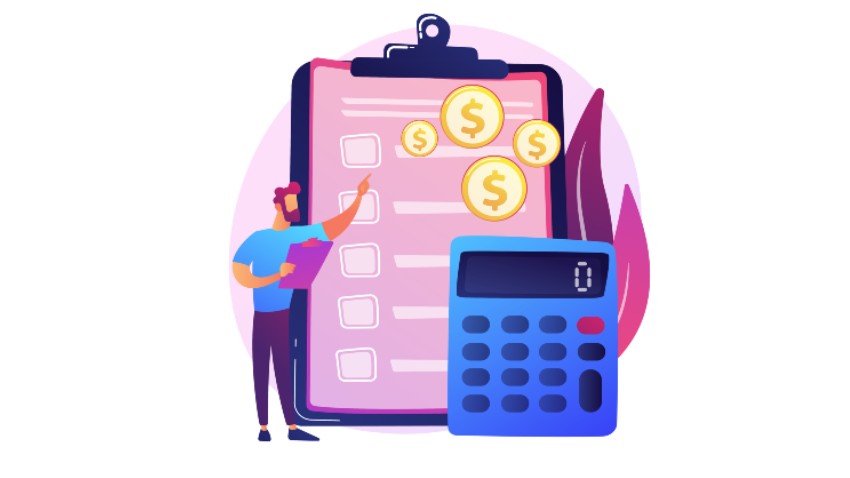 Budgeting is one of the most important tasks of the finance department. A budget is an organizational tool that is used for planning and controlling finances within the organization. Budgets are guidelines for future plans of action expressed in financial terms for a set time duration. There are several methods used for preparing organizational budgets. Efficient budget management is essential for every organization however big or small.
Understanding the Organizational Budgeting Process
Financial budgeting is essentially a tactical implementation of a business plan that is designed to achieve the business goals outlined in the strategy. The goals of the budgeting process are listed below:
Helps in the planning of business operations:
Managers can use budgets to monitor and plan for changes in business processes. The budgeting process also allows managers to find effective solutions for issues when they arise. Budgets provide a historical reference to be used for future planning
Coordinate organizational activities:
The budgeting process helps managers build strong relationships with other parts of the operation and understand how various teams and departments interact and how their interaction supports overall organizational success.
Communication of organizational goals:
Having a clear financial budget communicates the organizational goals to individual employees. Once individual employees become aware of organizational goals, plans, and initiatives, they become more accountable for implementing them. A clear budget refines organizational goals and reflects realistic resource availability.
Control activities:
The actual spending can be compared with the budgeted amount, which provides insights into where the actual spending is happening. Monitoring the spending provides better control over finances. Awareness of where the money is being spent helps individuals use funds efficiently and judiciously. Effective budgeting provides accurate information that helps adjust, analyze, and evaluate programs & activities.
Motivates managers/employees to achieve goals:
The IT budget, project management budget management, or departmental budget motivates managers to participate and focus on achieving the budget goals. The budget challenges and motivates managers to stay within the budget limits.
The components of a budget vary according to the scale and type of the organization. The basic components are:
A statement that outlines the organizational goals, objectives, and priorities. Details on what needs to be accomplished, how to accomplish it, what will be the cost of the program, and how will the program be funded, are covered by this statement.
The time period that the budget applies to should be specified in the budget.
The manner in which budget plans and procedures should be reviewed also must be specified in the budget.
Financial statements that specify an estimated detailed income breakdown and evaluated detailed expense breakdown need to be part of the budget.
A robust budget framework is built on a master budget that includes operating, capital, and expenditure budgets. Together, these individual budgets generate a budgeted income statement, cash flow statement, and balance sheet. The main types of budgets are
Operating budgets
Capital budgets
Cash budgets
Operating budgets enable the management to track revenues and expenses involved in day-to-day operations. The capital budget helps manage large assets of the company like property, equipment, and IT systems. Cash budgets combine operational and capital budgets with a specific focus on the timing of payments and the timing of receiving cash from revenues. These budgets help in tracking and managing the company's cash flow effectively.
Developing the Organizational Budget
Preparing the organizational, project, or departmental budgets usually begins 4-6 months prior to the start of the financial year. Some budgets may require the entire fiscal year to complete. Most organizations set budgets and conduct variance analysis on a monthly basis. Starting from the initial planning stage the company goes through several stages before implementing the budget. Here are some tips for creating an organizational, departmental, or project budget.
Begin budget preparations at least a month before the close of the current financial year
Outline the activities planned by the organization for the upcoming year
Investigate and research well on funding, cost, and resources for those activities
Define needed expenses, and available funds, and estimate the expected income
Gather price quotations on expenses and rank activities in order of their priorities
Revise, coordinate, cross-reference, and assemble the information into a final budget draft
Vote for budget approval
Common practices revolving around budget preparation are communication with top management, establishing objectives and targets, developing a detailed budget, compiling, and revising the budget model, review and approve the budget.
Importance of Budget in Project Management
Budget is one of the important criteria used to measure the success of a business. The financial budget determines which projects an organization will undertake. Here is why the budget is important for project management:
The financial budget determines the priority of projects that are undertaken. In some organizations, the plan for taking up new projects is part of the strategic annual business plan, while others review new projects intermittently. Either way, cost plays an important role in new project analysis. Budgeting helps organizations determine the feasibility of the project, affordability of the organization, future money requirements in the project, and project outcome that may require continued funding.
Budgeting enables the strategic allocation of funds in the organization. Answers to questions like where the organization's priorities are; can two projects be done for the cost of one; which project would enable better financial outcomes; and which project will have a better impact on the business bottom line – are provided by the budget.
A clear budgeting system brings about a balance within the project management framework. Budget accuracy around keeping projects under budget is better for the long-term prospects of the company. In order to analyze the organizational budget with all the twists and turns, the budgeting process must include some way of gathering qualitative data that explains the story behind the numbers.
What is Budget Management?
How to manage a budget? Management of the budget starts once it is approved and adopted by the teams. How to manage your budget and finances? Budget management includes all the practices and policies that analyze, organize, and allocate financial resources within an organization. Managing a budget requires strict adherence to internal protocols on expenditure.
What does managing a budget mean for businesses? A well-managed budget allows for continued smooth business operations and growth. A budget not only allocates specific amounts of money to various tasks but also tracks incoming profits. Budget management is a balancing act that maintains good cash flow levels without exceeding budget limits. Here is how to manage budgets for businesses:
Top management support:
The top management needs to support the budget. Top management needs to clearly state the long-term goals and objectives and communicate them throughout the organization. Other factors like the expected quality of products and services, expected growth rates in sales and earnings, and % of market targets should also be considered while managing budgets.
Participation in goal setting:
Top management uses budgets as tools to show employees the manner in which it intends to acquire and use resources for achieving long-term business goals and objectives. Encouraging employee participation in setting and preparing budgets paves way for increased involvement in achieving long-term goals. Employees often contribute valuable information in budget preparation.
Communicating results:
Budget review results must be clearly communicated to the employees. The timelines, reasonable accuracy, and objective of the budget must be clearly explained to employees.
Follow-up:
Review and follow-up of the budget enable effective control over the budget. Management often used performance reports in order to review the effectiveness of the budget and use it as a tool to compare actual results with budgeted results.
Budget management is an important task for managers and the finance team. The above points explain how to manage a business budget effectively. Various budget management techniques vary according to the size and scope of the budget. Techniques for how to develop a budget for a department vary from how to manage a working budget to how to manage the budget in project management.
End-to-end workflow automation
Build fully-customizable, no code process workflows in a jiffy.
Benefits of budgeting in management
Budgeting in management helps managers in the following ways:
It helps in planning sales strategy so that salespeople can predict demand and make appropriate plans accordingly

It enables managers to forecast the cost of production accurately so that they can decide whether they should produce more or fewer products at a given time

It enables them to understand the profitability of different products so that they can decide which products should be produced more, which ones should be decreased, or which ones should be stopped altogether.

Helps to improve decision-making skills. Business managers can use budgeting as a tool to make better decisions regarding their company's finances, such as setting sales targets or determining budgets for capital expenditure. 

Budgeting in management

allows companies to focus on growth opportunities without having to worry about spending more than they have coming in from sales revenue or new clients signing up for services provided by the company itself or its partners/suppliers.
Project Budget Management
Project budget management is the process of overseeing and administrating finances that are related to business projects. How to manage a project budget effectively depends on understanding the individual contributors to the overall project cost. Budgeting techniques for project management must focus on:
How are overall finance numbers arrived at?
How to allocate a budget for a project?
How should the costs be spread across project milestones?
How to track project costs?
Is there a process for learning from past project failures so that future budgets are more accurate?
Do you have a mechanism to report cost data periodically?
What to do when a project is over budget?
Project budget management also referred to as corporate budget management focuses on how to handle a business budget and manage team budgets. Project budget monitoring is an ongoing process rather than a one-time cost estimation. Fluctuating project costs, business landscape changes, and dynamic project elements are some of the conditions that project budget management techniques need to address.
Project managers are in charge of company budget management. Project managers take care of budget creation, budget tracking, and review and control of the budget. A well-planned and created budget provides a manager with financial control over the project. For managing budgets at work, some managers require budget management training. Here are a few budgeting tips for managers for preparing a departmental budget:
Discuss the new budget with employees
Discuss budget projections with members
Understand corporate budget expectations
Operationalize your budget based on goals and objectives
Consider all finance options while making the budget
Budgeting assessment is an important project management skill that helps managers monitor project expenses.
IT Budget Management
IT budget and expense management are ways to align IT initiatives with monetary investments. The dynamic IT landscape requires a budget that generates revenue rather than being a cost center. Here are 4 strategies for efficient IT budget management:
Use benchmarks to identify areas of opportunities:
The costs that the IT department runs into may be measured as cost per terabyte of storage. These costs may be used as a reference for price performance. When the unit cost per terabyte exceeds the average cost, IT managers need to review current best practices and utilize technological innovations to bring down storage costs.
Follow the money:
The most significant cost-saving and value optimization opportunities need to be identified by baselining current IT spending. Having the right roles and processes for running an IT business is necessary for improving the maturity of key IT processes.
Optimize costs and value:
Businesses need to adopt new approaches to stay competitive in the market. Treating IT as a cost center rather than a business value generation center often leads to the underfunding of IT. The most effective way to optimize IT costs would be to automate key IT processes so that informed business decisions can be taken.
Managing fixed versus variable costs:
Fixed costs have a bigger impact on the IT budget than variable costs. The IT budget must maintain a healthy balance of fixed and variable costs.
Automating Budget Management
Efficient budget management impacts the bottom line of the business. Workflow automation is an effective way of optimizing key business processes. Automating tasks like gathering and validating financial data and budget approval improves the efficiency of the process.
Cflow is a cloud workflow automation solution that automates business processes within minutes. The visual form builder can be used to create customized workflows as per unique business requirements.
Conclusion
Budget management is essential for the smooth functioning of projects. Whether it is a departmental budget, IT budget, or organizational budget, it requires a data-driven approach. Workflow management enables a hitch-free budget management experience for businesses. Automation streamlines the budget management process so that gathering, validation, and approvals happen more efficiently and quickly.
Cflow is a one-stop workflow automation solution that streamlines key business processes. Businesses can get fully customized workflow automation solutions that suit their unique business needs. Sign up for a free trial of Cflow to experience the power of workflow automation.
What would you like to do next?​
Automate your workflows with our Cflow experts.​
Get your workflows automated for FREE
---