Make Your Employees Feel at Home, They Will be More Productive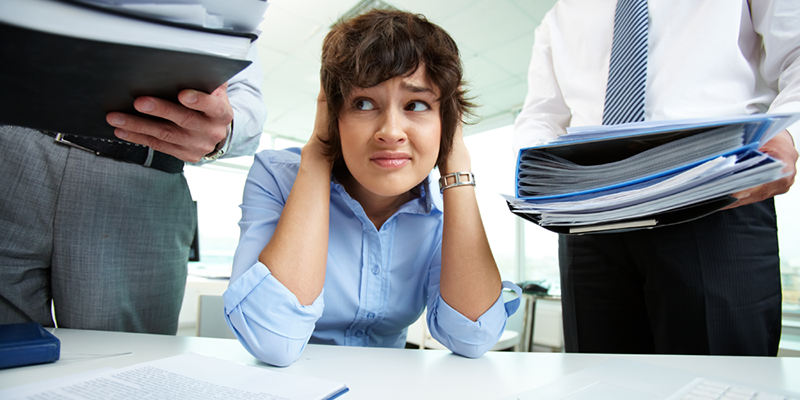 Every organization's backbone is its employees because the more efficient and committed they are, the better the results will be. You can trust your workforce to get the job done which is the key to getting better clients and improving the business-boosting overall revenue.
The first look into any office scenario might create an illusion that everything is going great and employees are doing their tasks regularly. However, the success ratio doesn't depend on a person getting their job done but rather on their willingness to go the extra mile to achieve perfection.
Best Ways to Reduce Workplace Stress for Error-Free, Committed Work
The organization is largely responsible for creating a friendly, motivating, and relaxing atmosphere irrespective of everyday office stress. Most individuals spend a major part of their day in an office and it is necessary that it provides a comfort zone for them to work with full involvement.
1. Fix Management's Workflow
A poorly managed workflow is the cause of all chaos and stress. Start by providing proper training and creating a streamlined workflow for every task. There could be urgent work that pops up now and then but an office atmosphere shouldn't be in a hurry all the time. The managers should focus on approving things quicker, setting possible goals, and making an employee feel they are important to overall growth.
2. Create Situations to Make Your Employees Move
The employee shouldn't be seated for 8 or 9 hours at a stretch as it will only affect their health as well as productivity. Encourage them to move and create situations such as setting up a refreshing lawn where they could relax after lunch. Get your employees to move by hosting activities at the end of the week, and providing gym memberships or incentives for participating in weight loss and healthy living programs.
3. Give out Surprise Parties and Time Off
There's no better way to motivate an employee than allowing them to go home an hour early or go for an office team lunch. The break will always boost a person's morale, make them a part of the team and improve their loyalty towards the company. Give surprises now and then to keep the enthusiasm at high levels which will actually improve productivity rather than increase the number of work hours as productive hours matter more.
End-to-end workflow automation
Build fully-customizable, no code process workflows in a jiffy.
4. Recognize Talent and Promote it
A great way to keep employees engaged and committed is to recognize their contribution to the company. A lot of tasks a person does may sound irrelevant at first but each and every individual's contribution leads to a company's growth eventually in the near future. Let them know that and also host events and meetings where the best talent gets the recognition they deserve.
5. Bring their Families into the Office Premises
Most offices segregate themselves from an employee's family and even those who have worked in the same concern for 10 or 20 years would have never visited the premises. Create a personal bonding by letting them bring their parents, spouse, or kids to the office during a get-together meeting. It will ease their stress on a whole new level and motivate them to work better.
Conclusion
While you can host lots of events, and parties and promote healthy living to reduce your employees' workplace stress, it all comes down to process management. Cflow is a workflow management software made to help managers issue commands easily, let team members connect with one another, and complete tasks without any confusion or last-minute pressure.
By introducing Cflow in your organization, you can finally give your employees much-needed relief as they can not only work more efficiently but can also easily request leaves and delegate tasks to other team members in their absence. It's an all-in-one solution for your entire office's workflow process.
What would you like to do next?​
Automate your workflows with our Cflow experts.​
Get your workflows automated for FREE
---