Is your Procurement Strategy Future-Ready?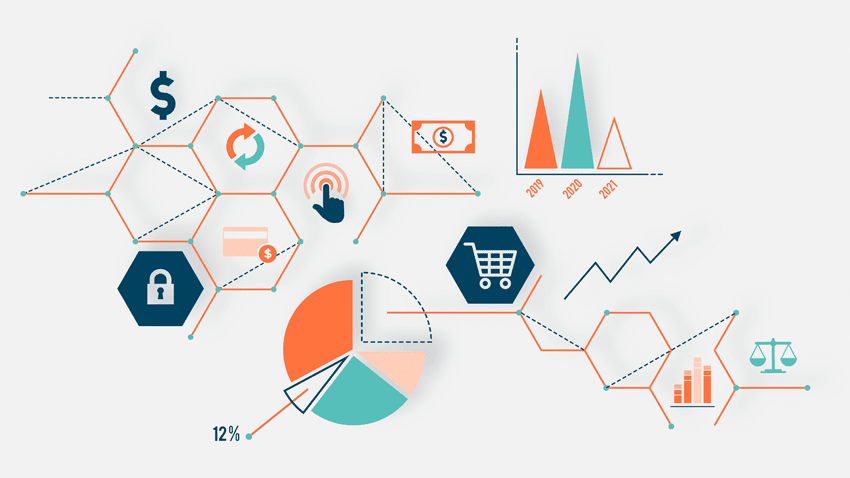 The procurement function has undergone a major transformation over the past decade. From a simple, straightforward source-purchase-produce cycle, the procurement function is now one of the pillars on which organizational strategy is built. The humble procurement manager is now the Chief Procurement Officer (CPO) in the league of CFOs, CEOs, and COOs.
The growth of an organization to an extent depends on its ability to design and implement a sustainable procurement strategy.
Need for a Procurement Strategy
A procurement strategy is essentially a long-term plan that focuses on the cost-effective acquisition of required supplies from vendors who adhere to delivery deadlines and purchase terms. A purchase strategy is influenced by factors like timeline, the total cost of ownership, and budget availability.
The main intent of the procurement strategy is
To make cost-effective buying decisions

To ensure timely delivery of quality goods/services

To ensure strict adherence to procurement policies

To mitigate risks

To facilitate organic business growth
A well-defined procurement strategy provides the teams with a set of methods and best practices that are aligned with the company's overall business strategy.
A purchase strategy is required in order to streamline the purchase process, minimize delays, cut down superfluous expenses, and speed up the supply chain.
The focus of a procurement strategy varies from cost reduction to total quality management. Some of the commonly adopted procurement strategies are:
Risk-management

Cost-reduction

Global sourcing

Vendor management and optimization
Defining an Effective Procurement Strategy
Apart from minimizing costs and streamlining supply chain management, an effective procurement strategy must also focus on supplier relationship management.
Key points to be borne in mind while defining a procurement strategy are given below:
Build the Quality-Cost-Delivery Chain

– The procurement function must always focus on cost reduction. Cost reduction must be achieved without compromising on quality. Building long-term relationships with vendors is a good way to influence supply costs and ensure the quality of deliverables.

Supplier relationship management

– Finding and retaining suppliers best equipped to meet the business needs is an essential function of the procurement strategy. Locating the right supplier requires proactive market analysis, client audits, and benchmarking. A clearly defined vendor policy helps maintain good supplier relationships and reduce supplier management costs as well.

Innovation

– Constant innovation of business functions is key to sustainable growth in this technology-driven market. Adopting innovative technology helps optimize the procurement process and relieves the team from routine, clerical tasks.
A procurement strategy needs to be unique and customized to the needs of businesses. Careful scrutiny of market trends and deep industry knowledge are essential to building a water-tight procurement function.
The first step is to analyze the business environment on the basis of the current operational scenario, potential opportunities, and threats.

The second step is to outline the objectives and priorities. The goal of the purchase strategy must be Specific, Measurable, Assignable, Realistic, and Time-bound (SMART).

The third step is to define the means to achieve the goals.

The last step is to set key performance indicators (KPIs) that will help in measuring the effectiveness of the strategy.
End-to-end workflow automation
Build fully-customizable, no code process workflows in a jiffy.
Bringing Automation into the Procurement Function
Businesses that handle the procurement process manually are likely to incur extraneous costs due to human error or omission, delay in payments, or delivery delays.
The procurement function has matured from being a simple source-buy process to a growth enabler in a business. A function that plays such a pivotal role requires the power of digitization. Digitization of the procurement function is a great way to make the business future-ready and resilient.
There is an overall shift in the procurement function with strategic sourcing becoming more predictive, transactional procurement becoming more automated, and vendor relationship management becoming more proactive. Digital procurement solutions empower businesses to keep up with the fast-paced market dynamics and improve procurement performance. Here is how digital procurement solutions enhance the procurement function.=
Improved Spend visibility: Digital procurement solutions provide better spend visibility and allow you to structure the cost across various suppliers. Spend analytics makes it easy to identify cost reduction opportunities continuously. Increased spending visibility helps in cost reduction.
Easy reporting: Digital solutions provide centralized access to purchase data, orders, and invoices, which makes reporting and cost analysis easy. Auditing becomes a breeze with digitization.
Improved Operational performance: A number of internal processes can be automated through digital procurement solutions, which will enhance operational efficiency, brings down error margins, and eliminates payment delays.
Internal integration: Digitization of the procurement function makes it easy to integrate it with other business functions.
Standardized process workflow: an e-procurement solution standardizes the workflow, thereby, enabling better compliance. Digital workflows also provide transparency of every transaction, which in turn speeds up processing speed
Cflow is a workflow management solution that can be customized according to the unique needs of your business. Key business functions can be automated with Cflow for better business outcomes.
Conclusion
For businesses looking to adopt digital procurement strategies, the path has never been clearer. More businesses are deploying core procurement solutions that prove to be mainstays in business operations and show the potential to remain relevant for the foreseeable future.
According to Gartner Research, businesses that make smart digital investments are seeing a marked improvement in automation and analytics that drive execution speed, spend visibility, and compliance. Make your procurement strategy future-ready by embracing digital solutions.
What would you like to do next?​
Automate your workflows with our Cflow experts.​
Get your workflows automated for FREE
---