Procurement Software Application – A Must-Have Element for Business Success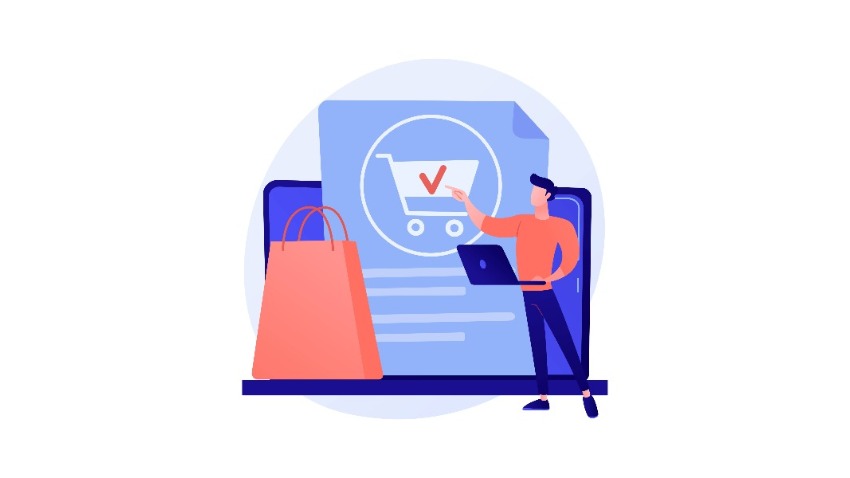 CPO is the latest entry to the line of CEOs, CIOs, and CTOs. The humble procurement manager has risen to the level of Chief Procurement Officer (CPO). Procurement as a function contributes actively to business success. Goods and services acquired through the procurement function directly impact the quality of the final deliverables.
What is Procurement Application and How to Use Procurement Software Apps
The scope of the procurement application and its function extends beyond the simple source-buy-pay cycle, it plays an important role in business success. The procurement function is evaluated based on its ability to bring down costs while improving value and quality. An efficient and optimized procurement application system helps an organization achieve its strategic goals.
Elevate Business Performance with Procurement Management Apps
Having a procurement management application system helps streamline the procurement process. The procurement process accounts for organizational spending on acquiring goods and services and has a direct impact on the cost-saving objectives of the business. The performance of the procurement function impacts overall business performance.
The need for a well-planned and implemented procurement process is driven by volatile markets, dynamic regulatory policies, and consumer expectations. A well-defined procurement process helps businesses manage their supply chain and associated risks more efficiently. An effective procurement workflow enables higher process efficiency and shorter cycle times.
The procurement function is much more than buying goods and services. The procurement manager needs to:
Gain an in-depth understanding of the requirements of all the business units.
Identify the right supplier that meets these requirements.
Negotiate contracts to ensure the highest value for the cost.
Periodically evaluate supplier performance.
A procurement management system puts the manager in complete control of the performance and efficiency of the procurement workflow. Implementing purchasing and procurement software eliminates redundancies and optimizes the procurement workflow. A procurement application consolidates information on purchasing requirements, supplier availability, purchase order status, etc. onto a single dashboard. The procurement manager has a bird's eye view of the status of all the tasks from the consolidated dashboard.
Managing the procurement function efficiently ensures complete control over organizational spending on raw materials. Cost savings by streamlining the procurement function has a direct impact on the business's bottom line. Processing of vendor invoices is done in a timely fashion by procurement management software. Timely payment of invoices helps establish strong supplier relationships, which contributes to business growth. Automated procurement systems also increase employee satisfaction within the procurement department by relieving them from mundane admin tasks. From the above discussions, it is evident that improving the procurement function impacts business success in more than one way.
Challenges Faced by the Procurement Function
Before we go into details of implementing a procurement application or software it is essential to understand the existing issues or challenges within the procurement function. Manual procurement procedures throw a number of challenges to the procurement team in terms of efficiency and productivity. Identifying the challenges in the existing procurement system helps in choosing the right procurement application that addresses the issues and improves the performance of the procurement function.
Lengthy purchase requisition to purchase order cycle: The journey from submitting a purchase requisition to submitting a purchase order is lengthy when executed manually. Inordinate delays due to human bias and process bottlenecks extend the PR-PO cycle.
A number of revisions to PRs: After a purchase requisition (PR) is submitted for review and approval, there may be several revisions to it. These revisions are typically done through email exchanges, making it difficult to keep track of the latest version of the PR.
Incorrect invoice entries: Inaccuracies and inconsistencies are common in processes that are run by humans. Inaccurate and delayed invoice entries are common in manual procurement processes. Sometimes the applicable discounts may also be missed out while submitting invoices.
Delay in payments: The invoice approval process is often delayed in manual procurement processing. Lack of transparency in the processing of the purchase order leaves the team clueless about the status of the PO.
Lack of standardization in supplier approval: Manual sourcing processes often result in a number of unaccounted suppliers. Standardization of supplier approval is not possible in manual processing.
Large volumes of paperwork: Manual procurement processes involve a lot of paperwork. The Chances of displacing or damaging paper invoices are more in manual processing.
Improper documentation: Manual procurement processes lack proper documentation. Gathering data from various steps of the procure-to-pay cycle can be challenging in manual processing.
These challenges in manual procurement processing impact the overall business performance adversely. Procurement management tools must focus on tackling these challenges and optimizing the procurement process workflow.
What Is Procurement Software?
Procurement software automates and centralizes key procurement processes like purchasing materials and replenishing the inventory. Purchasing software may be used for automating the sourcing and buying processes, while accounts payable software may be used for approving invoices. A procurement software program empowers the business with tools that streamline the acquisition of goods and services. Cloud procurement applications enable businesses to manage all the functions from one procurement platform. A procurement software portal centralizes sourcing, purchasing, invoicing, and documentation in procurement, which generates greater efficiencies for large organizations or production-focused businesses.
The basic capabilities that procurement software provides to businesses include:
Ability to manage suppliers and invoicing.
Digital management of documentation.
Establish specific auto-approval and access levels in workflows.
Eliminating redundancies and associated costs.
Procurement automation does not focus on the complete elimination of human intervention, rather it focuses on automating repetitive, mundane steps in the procurement process. Human resources can be utilized for high-value tasks that require intuitive decision-making by automating repetitive procurement steps. What are the steps that are likely to benefit most from automation? The automation potential of procurement tasks may be evaluated based on:
Potential for cost savings: The tasks that present a high potential for cost savings must be given priority for automation.
Benefits from automation: Those tasks that demonstrate that the benefits from automation outweigh the costs should be given priority.
Simple and repetitive: Simple tasks that are repetitive in nature are ideal for automation. The tasks that can be automated effectively based on the above evaluation criteria are PO processing, Purchase requisitions, Documentation, and Invoice approvals.
Purchase Requisitions: Automating the purchase requisition process saves a lot of time and effort for the purchasing department. The Creation of a PR can be done by gathering information from the procurement cloud and combining it with updated catalog data from vendors and contract terms and conditions. Once a PR is created it is automatically routed to the approver based on the preset business rules. Purchasing application software enables the approver to view the status of a PR on a central dashboard that provides real-time visibility into the PR approval cycle. All the stakeholders get 360ᵒ visibility into the status of a PR, enabling easy and quick spotting of bottlenecks and delays.
Purchase Order: Upon approval of a PR, the data is automatically populated onto a Purchase Order that can be generated based on pre-designed forms. The supplier information is automatically pulled from procurement sourcing software applications. The application provides managers with real-time insights into spend at the time of PO approval, which empowers them to make informed decisions on purchases. You can create a list of preferred suppliers, set purchase budgets, and assign user permissions through the purchasing application software. Integrating the purchase order application with the procurement cloud helps maintain consistency and accuracy in PO processing.
Invoice Approvals: A procurement SaaS solution provides a single interface for managing invoices from any source, in any format. The integrated procurement cloud allows complete visibility and automatic matching of invoices with the approved PRs and POs. Billing errors or amount mismatches are avoided by automating the invoice approval process.
Documentation: Consistent documentation of all the procurement tasks is extremely important for compliance management and audit purposes. Automating the documentation in procurement ensures error-free, consistent record-keeping.
Key Features of Procurement Software
Businesses opt for procurement software to bring inefficiency into the procurement function. Here are the top must-have features of procurement software:
Easy to operate mobile interface:
The procurement software must have a simple, easy-to-use interface that even a layman can use comfortably. The time spent to train and acclimate the team to use an overly complex user interface cannot be regained. Operating the procurement system must be simple, anything complex will eat up time and resources. A simple user interface means faster induction at all employee levels and flexible transition that does not affect productivity. The procurement software platform must provide mobility, and simplicity and integrate seamlessly with other operations.
Seamless communication:
Clear and transparent communication between all stakeholders is essential in procurement management. The status of PRs, POs, and invoices must be available on a centralized dashboard so that all stakeholders stay updated. Multi-device mobility, automated email notifications, and alerts boost approval rates of the procurement system. Purchase teams, users, and management should be provided with complete visibility into all transactional activities so that they can make informed purchasing decisions.
Efficient supplier management:
Your procurement application must provide an efficient and quick supplier onboarding process that ensures that all purchases happen only with approved suppliers. Purchasing from approved suppliers that offer the best value for money helps maintain the spending under the management KPI. The purchasing power can be increased by leveraging supplier data and negotiating higher volume purchases and early settlement discounts.
Compliance and risk management:
A cloud online procurement system improves the audibility of the procurement function through accurate and consistent documentation. The procurement software must provide audit trails that offer complete details on the user transactions with the date and time stamps. The availability of such detailed information promotes accountability and could drive changes in spending behavior. The procurement application helps businesses in compliance management by configuring compliance policies and regulations in the software.
Cost and time-saving automation:
Efficiency and time-to-value are the basis for automation solutions. Your procurement software must automate workflows, minimize human error, improve accuracy and consistency, and free-up employee time for productive work. The purchase-to-payout cycle must be shortened by implementing procurement software. Based on the procurement data, the software must be able to guide you in identifying potential saving opportunities, maintaining budgets, and avoiding rogue or maverick spending.
Configuring procurement workflows should be a smooth and quick process with the procurement software. Workflows should be automated easily with multi-level escalation and zero human intervention. Approvers must be intimated of the status of the PRs and POs and potential risks through email notifications and alerts.
Visibility and transparency:
One of the main focus areas of the procurement software is to provide visibility into the expenditure by spend category. 360ᵒ visibility into the spending data helps procurement managers to analyze and understand how money is spent and come up with cost-cutting ideas.
Seamless integrations:
Your procurement management system must be able to seamlessly integrate with existing financial systems in real-time. Seamless integrations improve the accuracy and efficiency of the procure-to-pay process.
Quick, easy, and flexible deployments:
Some procurement applications take months to deploy, while some others may even take up to a year. Your procurement solution must be easy and fast to deploy without any complex, cumbersome deployment procedures. It must be flexible to be deployed on the cloud or on-premises. The software must be extendable to various security levels, allowing special access levels to approvers. Sensitive data must be protected well and access to such data must be given only to designated employees.
Cflow is a powerful workflow software with procurement apps that comes with a rich feature set catering to the procurement needs of small to large enterprises. It provides procurement management workflows that enable businesses to improve the performance and efficiency of the procurement function.
End-to-end workflow automation
Build fully-customizable, no code process workflows in a jiffy.
Types of Procurement Software
In the past decades, the goal of the procurement function was mainly cost savings. With globally connected marketplaces and evolving consumer expectations, businesses need to redefine their procurement goals. Procurement managers are expected to contribute more toward business strategy, organizational cost savings, and risk management.
Procurement technology also has evolved to keep pace with the globalization of businesses. According to Data Bridge Market Research, the Global Procurement Software Market is expected to reach 13,632.99 million USD by the year 2028, growing at a CAGR of 9.76%. Businesses can choose from different types of procurement based on their business requirements.
Some of the common types of procurement software are:
Spend Analytics –
Any business transaction or interaction or communication generates data. Analysis of this data can reveal key business insights. Analyzing the spending data gathered from procurement transactions helps analyze purchase behavior, which in turn helps streamline internal processes and optimize procurement spending. Spend analytics software helps slice and dice spend data based on supplier, project, category, etc.
Purchase Order Software –
Generating the purchase order requires high levels of consistency and accuracy. A purchase order software allows users to create purchase orders from templates; the PR data and vendor terms and pricing data are auto-populated onto the automatically generated PO. A purchase order software provides complete data on every purchase, stores the data in a centrally accessible location, and enables the creation of accurate POs. Approvals of POs are also automated with built-in contingency flags and reminders to avoid bottlenecks and roadblocks.
Supplier Relationship Management –
Maintaining good supplier relationships is essential for maintaining the quality of procurement. Finding, choosing, and working with the best vendors can help businesses realize significantly higher profits, better competitive advantage, and reduced risk. Supplier relationship management software helps identify and connect with the best vendors and build a sustainable supply chain. Details such as supplier track record, risk profile, and performance history are made available by the procurement software. The SaaS procurement software also integrates with other applications to collate vendor information and automatically populate it into forms and databases.
Contract management –
Contract management software provides businesses with pre-built content libraries, templates, and support for customer user-generated content. Assembling contracts on demand within a short duration is made possible by this software. Other capabilities provided by contract management software are automated electronic approval, tracking of revisions or additions, and issuing alerts to legal and procurement teams when contracts are approaching expiry dates.
eProcurement Software –
eProcurement software enables a smooth online shopping experience. Businesses can create pre-approved, pre-populated catalogs of services and goods using the eProcurement software. Once a user chooses goods/services that meet their requirements, a purchase requisition is created and routed to the next step, which is either approval or the creation of a purchase order. The procure-to-pay process can be greatly streamlined by using eProcurement software.
Electronic Sourcing –
eSourcing allows potential and current suppliers to respond to requests for proposals (RFPs), requests for quotes (RFQs), and requests for information (RFIs) through the electronic channel. Using eSourcing software promotes transparency in the bidding and tendering process.
Electronic Invoicing –
Also known as the ePayment software, invoicing software connects your suppliers to the accounting and procurement departments. The use of this software promotes paperless invoicing, which is more accurate and efficient. Introducing special built-in discounts for early payments can be easily done through eInvoicing. Seamless integration with contract management, accounting software, and eProcurement is possible with invoicing software.
Custom procurement software packages –
The procurement application software can be customized according to unique business requirements. When a company purchases a solution that offers complete P2P functionality, they have chosen a custom procurement software package.
Comprehensive Procurement Suites –
Some companies may offer a complete procurement suite that includes all the different types of procurement software. In addition to the above types of software, inventory management, asset management, and project management integration also may be added to the procurement suite.
What Drives Procurement Automation?
Overcoming the drawbacks of manual procurement processes is just one of the reasons businesses opt for procurement automation. Organizations strive to maximize cost savings and accelerate delivery times. Mitigating supplier risk and effective compliance management are other reasons why businesses are eyeing end-to-end automation of the procurement function. Here are the top 5 reasons that drive procurement automation:
1) Need for simplified spend management and analysis:
Conventional spend analytics methods are limited to the functionality of spreadsheets. Procurement automation software gathers data from disparate sources like spend, contractors, invoices, and suppliers, and presents it on a centralized dashboard for comprehensive insights into the procurement function.
2) Need to transform the stand of the procurement function from tactical to strategic:
The importance of the procurement function from a strategic standpoint has grown over the past decade. Digital procurement solutions empower the procurement function with cognitive capabilities. Cognitive procurement offers businesses real-time insights into markets and competition, which helps them plan ahead of time. Procurement automation offers segmented automated tail spend data that allows the procurement function to make strategic business decisions.
3) Need for agile procurement operations:
AI-based procurement automation helps reduce redundant activities and free up time for meaningful tasks. Routine tasks like record-keeping, checking invoices, verifying PRs and POs, and transcripts can be executed more effectively and accurately by a digital assistant. All purchases can be brought under the direct control and automate labor-intensive tasks by automating the procurement function. Procurement mobile apps enable businesses to monitor and control procurement operations from anywhere at any time.
4) Need for seamless processing:
Seamless communication between all procurement processes is essential for frictionless functioning. Automation can break down the silos and enable seamless communication through centralized data sharing.
5) Need for smart and intuitive procurement operations:
The procurement function needs to provide real-time insights into supply demand and ensure strict adherence to compliance policies. Intuitive analytical capabilities of workflow automation software empower the procurement function to identify worrying trends and alert concerned personnel automatically.
Conclusion
The procurement function is at one of the most exciting junctures where technology and functionalities overlap. Progressive businesses like yours are adopting proactive measures by automating their procurement function. Give your businesses the advantage of the best online procurement application platform like Cflow.
Our procurement app with intuitive workflows puts your business on a fast track to success. Get started with a free trial of Cflow.
What would you like to do next?​
Automate your workflows with our Cflow experts.​
Get your workflows automated for FREE
---