Is your Procurement Management Process future-ready?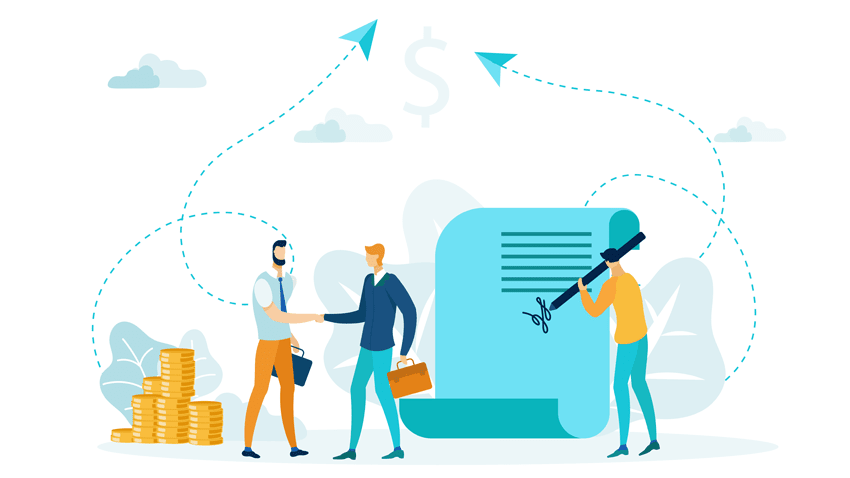 What is the best way to make your procurement process management world-class? Have a customer-centric procurement strategy? Weaving in value-added services? Taking the data-driven route? Digital transformation? Hiring skilled workers into the procurement team?
Digital transformation is key to top-notch procurement process management. You'd be surprised to know that top procurement companies across the globe are focusing more than ever on digital business transformation. Changing business requirements due to the COVID pandemic is one of the reasons for this shift in focus of the procurement strategy. That said, a digital procurement function enables greater operational efficiency and a higher return on investment.
Critical Functions in Procurement Process Management
Defining strategies for sourcing, requisitioning, purchase, inspection, and reconciliation for optimized organizational spending is what procurement process management is all about. Creating a list of preferred vendors, remaining within the allocated spend budget, and delivering goods and services within deadlines various functions within procurement process management.  The critical functions of procurement management include:
Spend Management

– Defining the needs, identifying sources, researching prices and terms, and ensuring that the spending is within budget limits are some of the steps to spend management.

Operational Support

– Arranging/planning order requisitions, placing orders, and confirming delivery on time are some of the steps in operational support.

Risk Mitigation

– contingency planning for unforeseen delays or supply disruptions are steps involved in risk mitigation.
The procurement department should focus on these critical functions for a top-notch procurement management system. A fool-proof procurement strategy requires smart planning, careful tracking, and continuous follow-up. The procurement function is not just about purchasing; it involves establishing long-standing vendor relationships, smart negotiations, sticking to budgets and delivery timelines, and ensuring alignment with the overall business strategy.
A Shift in the Procurement Strategy Due to the COVID 19 Pandemic
If the Global Procurement Management Strategy was to be viewed as a timeline, then "Before COVID" and "After COVID" would be two very important markings on the timeline. Ever since the COVID outbreak, there have been major changes in the Global Economy. The procurement function is being looked up for steadying the ship by most private and public sectors. According to a Deloitte CPO Flash Survey, there is a paradigm shift in the procurement strategy after the COVID 19 disruption. Increasingly complex procurement requirements, altered risks, and disrupted supply chains are the drivers behind this change in procurement strategy.
The Flash Survey was conducted on a group of 100 procurement leaders from top procurement companies located in North America.
The key insights revealed by the survey are:
Cost management:

Top priority was given to cost management to tide over the crisis. 2/3 of the companies intended to pursue cost-reduction strategies.

Lasting economic crisis:

Most of the companies expected the economic slowdown to continue beyond 2021 and extend to the Q2 of 2022.

Priority to short-term revival strategies:

Emphasis on short-term revival strategies was given by 38% of the survey participants.

Emphasis on technology:

Improving supply management capabilities and adopting advanced technologies emerged as two key strategies to tide over the crisis.

Virtual working:

Enabling hassle-free remote working spaces for the team was among the priorities for CPOs.

Risk management:

The pandemic affected businesses in the most unexpected areas. The importance of having a risk management plan within the procurement strategy was greater than ever.
The unprecedented disruption due to the pandemic is redefining the procurement process management system in most organizations. Procurement managers that focus on smarter risk management strategies will be able to succeed despite the pandemic. Redefining the sourcing policies based on risk management, reallocation of resources, and increased visibility into vendor relationships, are some of the aspects of the procurement management system that have changed post-COVID-19.
End-to-end workflow automation
Build fully-customizable, no code process workflows in a jiffy.
Making the Procurement Process Future Ready
Is your procurement process management future-ready? Ideally, a company's procurement strategy must anticipate changing consumer demands, market trends, economic slowdowns, etc. to qualify as "future-ready". So what are the measures you have in place for a future-ready procurement management system?
Manual procurement processes are time-consuming, inaccurate, and tedious. Businesses looking to become future-ready should consider digitization seriously. As per the Research and Markets report, the Global Procurement as a Service market is expected to reach 7.8 million USD by the year 2024. The trend driving the procurement management market is automation. Automation of the procurement process is one of the most effective ways of improving operational efficiency and cutting costs. The increasing demand to improve procurement operations and the need to handle compliance policies are the key market drivers. Digitization is here to stay,
Armed with the right autonomous procurement tools, CPOs can focus on strategic initiatives rather than routine, repetitive admin tasks.
Automation of the procurement process provides a number of advantages, such as, –
Reducing processing time and cost

Better visibility into spend

Strict adherence to compliance policies

Higher productivity

More focus on strategic initiatives

Efficient supply chain management
Digitizing procurement process management helps reduce dependency on people. The procurement system can be operated from anywhere if made autonomous.
Some of the key procurement processes that can be automated are
Purchase requisition

Purchase order

Vendor management

Invoice approval

Contract management.
Conclusion
Many businesses are turning to automation for managing and integrating their procurement process management. Cflow is a reliable workflow management software that can be customized to meet your business requirements.
Cflow is a no-code Cloud BPM solution that streamlines your business processes quickly and efficiently. Would you like to try our solution? Sign up for a free trial today.
What would you like to do next?​
Automate your workflows with our Cflow experts.​
Get your workflows automated for FREE
---