Procurement
System
at a Glance.
The responsibility of ensuring an uninterrupted supply of goods and services required for the smooth functioning of the organization lies with the procurement department. The procurement manager ensures that the right quantity of goods at optimal costs are available for various departments of the organization, without compromising on the quality of goods/services. In addition to this responsibility, the manager also needs to ensure that policies and regulations are adhered to and costs are maintained within the budget. Having a solid procurement system in place helps the business streamline expense management.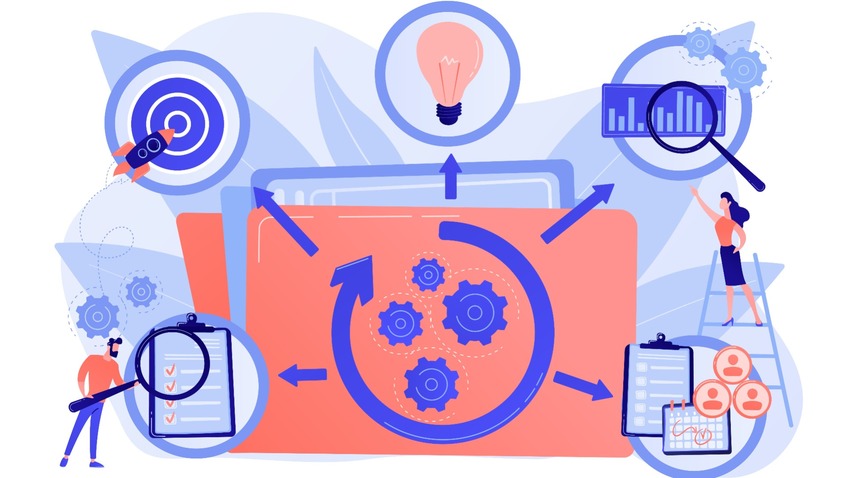 Importance of Procurement Management System
A well-managed procurement function improves business outcomes significantly. Before making a purchase, the procurement department needs to analyze the market to ensure that the best deal is made. Here are some of the important functions carried out by the procurement department:
A well-managed procurement function improves business outcomes significantly. Before making a purchase, the procurement department needs to analyze the market to ensure that the best deal is made. Here are some of the important functions carried out by the procurement department:
What is a Procurement System?
A procurement or purchasing system helps organizations streamline and automate the process of purchasing goods or services and manage inventory. All the processes related to the procurement function can be efficiently handled through the procurement management system.
What is the meaning of procurement management? Procurement management is also referred to as the source-to-settle or procure-to-pay process. The procurement management system manages all the steps from sourcing to payout. In addition to managing the entire purchase lifecycle, procurement management is also about managing vendor relationships and streamlining the procurement process.
Procurement systems empower procurement managers to manage all the steps in the purchasing process with ease. Procurement management is a complex process that spans several interrelated activities like transactional purchasing of services and goods, inventory management, integration with accounts payable, and updating supporting documents. A procurement application helps manage activities like:
Components of a Procurement System
Procurement systems or solutions are designed to overcome the disadvantages of manual procurement systems and accelerate and streamline the procurement lifecycle. All the components of the procurement system should be taken care of by the e-procurement software. The modules of an ideal procurement system are:
Purchase requisitions contain all the information regarding the requirement for goods or services. Any department having a requirement for goods or services prepares a purchase requisition with all the necessary information to the procurement department. An automated procurement system helps in quick approvals so that the procurement team can start vendor identification. The status of purchase requests can also be viewed transparently by all stakeholders.
Purchase orders (PO) are generated by the procurement department and sent to the vendor for procuring goods or services. A digital procurement system allows users to automatically generate purchase orders from the information derived from purchase requisitions. Automated procurement solutions enable the procurement team to track, review, and manage the status of POs at all times from any device at any time.
2 way or 3-way matching of purchase invoices for validating the information contained in the purchase requisitions, purchase orders, and invoices is an important step in the procurement process. The procurement system must enable automated matching of invoices for quick and timely approvals and processing of payments without any delays.
Third-party Integrations:
The procurement software must integrate with third-party applications such as sourcing databases and vendor systems. Seamless integration with these apps ensures that work is not interrupted, and procurement team need not spend too much time gathering data manually from external sources.
Timely processing of purchase invoices ensures the strengthening of vendor relationships. The procurement management system must provide a centralized database that captures all the vendor information accurately and consistently. Enrolling new vendors and evaluating existing vendors can be done quickly and easily with a centralized vendor database.
Procure-to-pay software must provide key actionable insights from the procurement data. The solution must enable real-time tracking of key performance metrics and generation of customized reports for leadership to make strategic business decisions.
Need for Procurement Management System
Saving business costs in an increasingly complex and dynamic market scenario requires intuitive and agile tools that streamline the procurement process. Online procurement software improves the performance of the procurement function by integrating supplier management, sourcing, PO management, and risk management into a single procure-to-pay platform.
Here are why businesses need procurement software:
Managing organizational spending can be done by streamlining the procurement process. Controlling the purchases that occur beyond the formal processes and policies is a challenge for organizations. Implementing a procurement software system standardizes the operations within the procurement system. Standardized procurement workflows enable employees to follow a clear process and direct purchases to authorized vendors. A procurement system makes it easy to implement spend management policies through compliance management and audit-ready purchase order workflows.
Streamline source-to-settle lifecycle
Redundant and cumbersome manual processes bring down the efficiency of the organization. Procurement software streamlines the entire procurement cycle, from sourcing to settlement. Automating the repetitive steps in procurement enables easy management of purchase approvals and frees up resources for strategic activities.
Standardize contract management
Purchase contracts are legally binding documents that need to be free from deviations and inconsistencies. Procurement applications standardize and streamline the contract management process so that deviations are instantly identified, approvals are accelerated, and alerts and notifications are issued to concerned authorities for timely contract renewals.
Improve vendor management
Qualifying and evaluating a potential supplier's capacity, compliance with the company policies, and viability is important to ensure that the vendor provides more strategic value. Procurement software makes vendor management more effective by automatically verifying vendor credibility and issue alerts when contracts are due for renewal.
Top 6 Must-Have Features of a Procurement System
Powerful procurement systems are packed with features that handle all the tasks of the procurement function. Businesses must choose a procurement solution that is easy to deploy, scalable, customizable, and value for money. Above all, the procurement solution must fit the unique requirements of your business. Here are the top 6 must-have features of a procurement system:
Advanced features like integrated payment settlement, inventory management, product search, and automated expense controls are also provided by procurement systems.
Cflow is a powerful workflow automation platform that can optimize key business functions within minutes. Customized workflows pertaining to purchase requisitions, quotation management, purchase orders, and invoice payments can be created and connected seamlessly. Cflow's document designer enables automatic generation of purchase orders based on a configurable rules engine. Our no-code cloud BPM solution helps businesses to skip cumbersome paperwork and streamline the procurement process.
Procurement management has become more complex and demanding in the last decade. While each organization has varied sourcing and purchasing requirements, the primary intent of deploying a procurement solution is to improve the performance of the procurement function. The procurement management system is all about bringing efficiency and optimization into the procurement function. Automated process workflows improve productivity significantly and eliminate the chaos from manual procurement processes. Build the best procure-to-pay systems with Cflow. Explore Cflow by signing up for the free trial right away.
Pre-built apps waiting for you!
Sign up for a 14-day Free Trial! No credit card required.