Role of Procurement Automation in Efficient Business Operations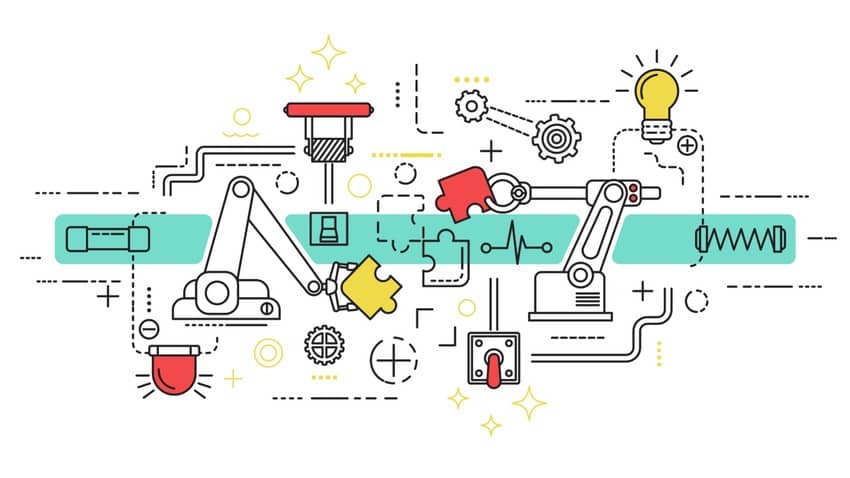 7 Ways Procurement Automation Can Improve Your Process
Imagine an employee in the procurement team who completes all the work on time, never calls in sick, never asks for a raise or promotion, and rarely makes mistakes! Literally the "ideal employee". Yes, we are talking about the procurement automation bot – the latest addition to the procurement team. Automation in procurement and the adoption of digital procurement technologies has been advancing over the past decade. The adoption of procurement bots is the next logical step that organizations looking to leverage digital technologies are bound to take.
Understanding the Procurement Processes
The procurement function is an essential part of every business, irrespective of the size or type of the business. The procurement function is made up of a series of steps that are performed by an organization to obtain goods or services that are required to achieve business goals and objectives. Identifying and working with the best suppliers to obtain goods or services at the best prices and of good quality is the aim of the procurement function.
The output of the procurement function has a direct bearing on the cost-saving initiatives of the organization. In addition to cost-saving objectives, the procurement function also focuses on risk and compliance management, improving supplier performance, shortening the sourcing cycle time, and improving contract utilization. An effective procurement process focuses beyond just the purchase of goods and services. Gaining a complete understanding of the requirements of all business units, mapping the right supplier with the requirement, monitoring and evaluating vendor performance, and negotiating contracts to derive value for money are some of the main focus areas of the procurement function.
Here are 7 important steps to an effective procurement function:
1. Identify and understand the business requirements of all business units
A job well begun is half done. Understanding the business requirements of individual business units is the most effective start to the procurement function. Identifying and consolidating the requirements of all business units provides visibility into the categorical spending and cost-saving areas in the organization.
2. Identify and evaluate the vendor list
Once the requirements are identified and consolidated, the search for relevant suppliers begins. Vendor search may be conducted online, or through more structured searches like RFPs, FFIs, and RFQs. The identified vendors are evaluated based on their pricing, track record, warranty, and guarantee terms, industry recognitions, and quality of service. The vendor offering the best market price and the maximum value is chosen by the procurement team.
3. Contract negotiation with the chosen vendor
Once the vendor is chosen by the business, the contract negotiation process begins. Contract negotiation is an important step in the purchasing process. The buyer-supplier relationship and value creation for the purchase can be improved through tactical contract negotiation. Scope of work, pricing structure, discounts, delivery timelines, and terms and conditions are the factors asserted while negotiating the contract.
4. Create and submit a Purchase requisition and release the Purchase Order
The Finalization of the vendor contract leads to the next step in the purchasing process, which is the creation and submission of the purchase requisition (PR). All the contract terms that are mutually agreed upon are mentioned in the purchase requisition. The PR is submitted for approval by the procurement head and finance. Once it is approved by the finance, a purchase order (PO) is raised by the finance team to the supplier containing information such as the purchase order number, supplier information, and pricing and delivery time.
5. Receive and Inspect the Goods and Services upon delivery
The vendor delivers goods and services against the purchase order. The procurement team needs to inspect the delivery to ascertain the quality of the goods or services delivered. Successful delivery inspection will initiate payment for the order, while failed inspection leads to rejection and return of goods and services.
6. Process the payment to the vendor against the invoice
Most suppliers send the invoice for payment mentioning the price for the delivered goods/services at the time of delivery. The procurement team matches the PO against the invoice to ensure that the quality and quantity of the purchase are met. The payment of the invoice may be pre-, or post-delivery according to the terms agreed by the supplier and buyer.
7. Document the purchase process
Once the purchase process is complete, end-to-end documentation of the purchase-to-pay cycle is required. Documentation helps track and analyze the expenditure and ensures audit readiness of the procurement process.
Each of the above steps can be customized according to organizational needs.
Perils of Manual Procurement Processing
The complexity and scope of the procurement function are expanding by the minute with the globalization of businesses. Relying on manual procurement processes exposes the business to multiple risks. Here are some of the perils of running the procurement process in the manual mode:
Compromised risk and compliance management:
Managing supplier risk is one of the challenges faced by the procurement department. The other types of risks faced by manual procurement processing are market risks, delivery risks, fraud, and operational risks. The human bias in manual processing is a potential risk for fraud and data inaccuracy. Effective compliance management is always a challenge in manual procurement processes.
Increased risk of maverick spending:
Any purchase that falls outside the scope of direct purchases increases the risk of maverick spending. Uncontrolled and unaccounted spending proves expensive for businesses. The scope for indirect purchases is more with manual procurement processing.
Long and cumbersome process cycles:
Manual procurement processing is ridden with delays and bottlenecks that result in a long and cumbersome procure-to-pay cycle. Repetitive admin tasks eat away the productive work time of employees, which results in dissatisfied employees and lowers productivity levels.
Data inaccuracy and inconsistency:
Any process that is predominantly handled by humans is prone to data inaccuracies and inconsistencies. Reporting and analysis of procurement data provide key performance insights. Manual data handling is prone to inaccuracies and overlooks. Inaccurate procurement data results in excess or shortage of inventory, erroneous business decisions, and business losses.
Voluminous paperwork:
Manual procurement processes are characterized by excessive paperwork for every task. Managing huge volumes of paperwork can be a challenge for the procurement team. There is a high incidence of displacement and damage to paper-based invoices when handled manually.
Inadequate vendor management:
Maintaining strong buyer-vendor relationships is paramount for the procurement function. Streamlined PR and PO processing ensures efficient vendor onboarding and timely payout. Manual processing of the PR and PO is prone to overlooks and fraud. Delays in vendor invoice processing leave them disgruntled and affect the buyer-vendor relationship adversely.
Procurement managers have their plates full of monitoring and controlling various procurement functions. Automated procurement systems simplify and streamline the procurement process, making life easy for procurement managers.
What is Procurement Automation?
Procurement automation is one of the most effective and efficient ways of managing the procurement function. The repetitive, low-value tasks of the procurement function can be effectively automated through procurement automation software. By automating your procurement function, you can accelerate the procure-to-pay cycle, minimize labor costs, and cut out errors. Procurement automation is concerned with the automation of manual, repetitive, and labor-intensive procurement tasks.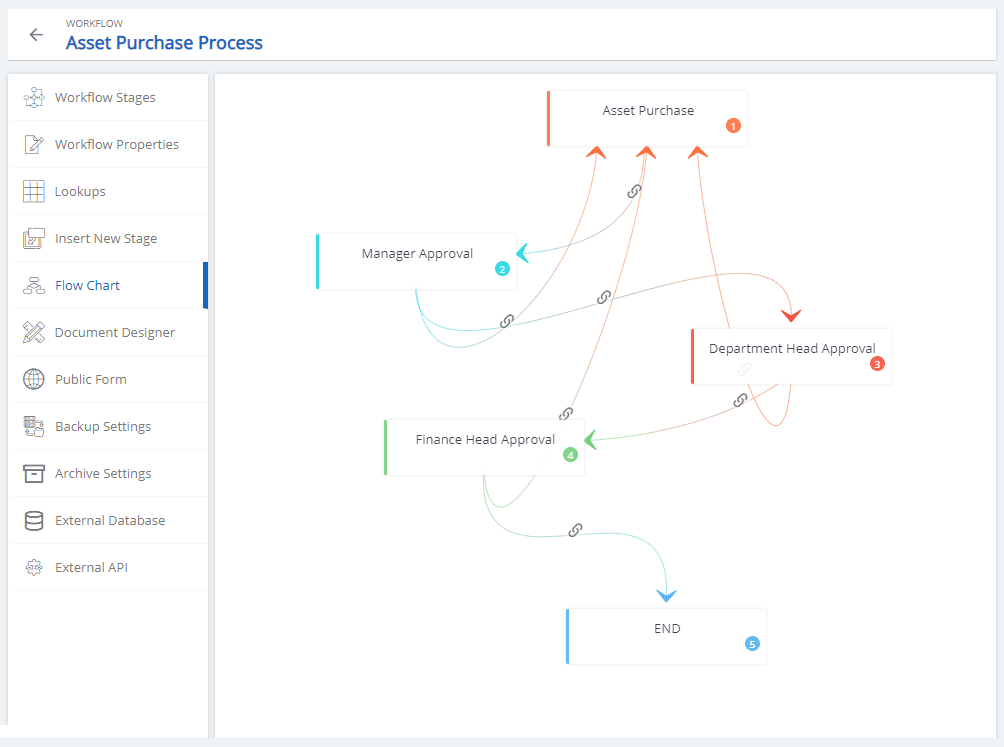 Here is a comprehensive checklist for procurement transformation….
Choose a powerful, cloud-based workflow automation solution.
Integrate with modern sourcing technologies.
Leverage advanced contract management technologies.
Empower procurement staff with relevant training.
Include sophisticated analytics to monitor performance.
Modern procurement systems help businesses break away from voluminous paperwork and the execution of tedious admin work. Choosing a cloud-based procurement automation solution is more beneficial from a cost and convenience angle. Procurement automation is built on 3 pillars: people, technology, and processes.
Processes – End-to-end electronic workflows in place of paper-driven processes
Procurement automation focuses on replacing tedious, paper-based processes with end-to-end electronic workflows. Workflow automation software like Cflow streamlines procurement workflows, enabling stricter risk controls, shorter sourcing and contracting timelines, and better data visibility. Engaging suppliers through electronic channels is more effective. Using electronic portals for raising and approving PRs and POs standardizes and speeds up the process. The transparency and efficiency of handling vendors increase through procurement automation.
Another advantage of procurement automation is centralized access to procurement data that results in faster and more informed decision-making.
Technology – enabling more efficient procurement operations
Building procurement automation software on the cloud enables seamless integration with back-end systems. Critical business data can be easily exchanged between applications by automating the procurement function. Choosing the right workflow management system as per your unique business needs enables effective automation of procurement tasks.
People – effective utilization of resources
Mapping procurement tasks to the right human resources can be effectively done through automation. Automation of repetitive, low-value, labor-intensive tasks enables human resources to focus on more productive and meaningful work. Another advantage of automating the procurement process is to provide a superior user experience. A seamless and positive user experience ensures high user adoption rates.
End-to-end workflow automation
Build fully-customizable, no code process workflows in a jiffy.
Implementing Procurement Automation
Automating the procure-to-pay cycle improves operational efficiency significantly and keeps the cost factor low. Procurement automation software frees employees from low-value, labor-intensive processes so that they can focus on business-critical activities like decision-making and strategizing. A stepwise implementation of procurement automation is provided below:
1) Map the existing procurement workflow –
To identify potential areas for automation, the existing process needs to be mapped first. According to a report on Procurement and Supply Chain Innovation by Raconteur, 60% of business leaders are of the opinion that evaluating existing procurement process workflow provides clarity on implementing automation solutions. Repeatable tasks that do not require human intuitiveness can be easily identified by mapping existing workflows.
2) Evaluate existing processes to identify potential areas for automation –
Once the existing process has been mapped, redundant and repetitive tasks can be easily identified. Points to be borne while evaluating existing processes are: which process takes a longer time than others; which stage is riddled with bottlenecks; which tasks are prone to errors; and which tasks incur significantly higher costs? Tasks that involve large volumes of data entry and validation can be effectively identified.
3) Choose the automation software as per business requirements –
Once the potential automation areas are identified, the next step is choosing automation software that caters to the automation needs of your business. Installation costs and time should be low for the chosen software. Choosing easy-to-use workflow software requires minimal staff training. Cloud-based workflow automation software like Cflow enables anytime, anywhere access to the automation software.
4) Design new automation workflows –
Choosing the right procurement automation software makes implementation a breeze. New and improved workflows need to be built using the new software. Each task needs to be treated as an individual workflow and built individually. The approval and conditional routing steps also need to be added as you build the workflows. Cflow offers an easy visual drag-and-drop workflow builder that helps set up workflows within minutes.
5) Implement and test new workflow –
Once new workflows are designed, the next step is to implement new workflows. Stage-by-stage implementation is more effective as opposed to automation for all processes at one go. Once the implementation is complete, testing of new workflows is required. Testing the newly implemented workflows for performance and execution time helps evaluate the effectiveness of implementation.
6) Measure and Improve output –
The best way to ensure that the process automation produces desired results is to measure the results. Using procurement key performance indicators (KPIs) like purchase order cycle time, lead time, purchases in budget and time, etc. one can evaluate the performance of the new workflow. Periodic evaluation of the performance helps make continuous process improvements that help align the procurement process to the overall business goal.
The 5 procurement processes that are ideal candidates for automation are:
Purchase requisition Management
Invoice Management
Purchase Order Management
Vendor Management
Contract Approval
Advantages of Procurement Automation
A cloud-based workflow automation software like Cflow improves the efficiency of the procurement function significantly. Here are 5 ways in which your business benefits from procurement automation:
Accelerates the approval process –
Typical delays in the procurement process are during PR or PO or invoice approvals. Automating the PO or PR approval process enables quick placement of orders and cuts down the ordering cycle time as well.
Streamlines spend management –
Procurement automation provides visibility into historical spending. The software provides updates on past purchases, contract statuses, order history, and supplier quotes. Workflow automation provides a consolidated view of the actual expenses that are useful in making data-driven management decisions.
Promotes trust and reliability in supplier relationships –
Establishing long-term supplier relationships requires transparency and a clear line of disclosure. Procurement automation helps establish clear real-time communication between buyer and supplier, which enables easy tracking of order status, time and cost savings, and fast grievance resolution. Responsiveness is high in an automated purchasing system, which enables buyers to assign the order to the best quote and suppliers to quickly respond to the bids.
Provides a centralized data repository –
The terms and conditions for contracts remain the same across multiple suppliers. Automated procurement software enables centralized access to all contracts and other critical data. Centralized data access ensures that T&C and guidelines are uniform across all the contracts.
Improves overall productivity –
Automation takes care of the repetitive and redundant tasks in the procurement workflow. Employees are freed from these tasks and get time to focus on strategic initiatives. Employees can easily access information without having to navigate through multiple systems. Procurement automation not only increases efficiency but also provides complete control of the procurement cycle.
Top Procurement Technology Trends in 2023
The year 2021 was a year of revelation for almost every industry. The need for digitization and automation of key business workflows was highlighted by the COVID pandemic. The Procurement function, in particular, needed to reinvent itself by adopting advanced technology to stay relevant and competitive. Here are the top procurement technology trends to watch out for in 2023:
Cloud-based Procurement software:
SaaS and cloud-based products have transformed many business functions, and procurement is no exception. Cloud-based procurement automation software enables companies to lower their overheads and upfront investments and improve real-time information sharing. Procurement applications can be accessed on the go when built on the cloud. The market is flooded with flexible and scalable Procurement-as-a-Service solutions.
Data Analytics:
A data-driven approach to the procurement process is key to product innovations. Data analytics will be given top priority by businesses. Procurement automation software that provides data analytics and business intelligence capabilities will be preferred by businesses.
Micro-services and low-code automation platforms:
Procurement automation solutions that do not require coding expertise will be preferred by companies. Such platforms reduce the dependency on the IT department for the installation of software. Automation software that provides flexibility to users so that they can mix and match various applications as per business requirements will be preferred.
AI and Machine learning technologies:
AI and machine learning technologies enable procurement automation with advanced capabilities that improve overall business performance. Businesses would go for automation solutions that provide AI features.
Conclusion
The question: "will procurement be automated" is now replaced with "which is the best software to automate the procurement function". Progressive businesses looking to improve overall productivity are choosing to automate key business process workflows. Cflow makes procurement automation a breeze. Sign up for a free trial today.
What would you like to do next?​
Automate your workflows with our Cflow experts.​
Get your workflows automated for FREE
---