Streamlining Finance processes through Workflow Automation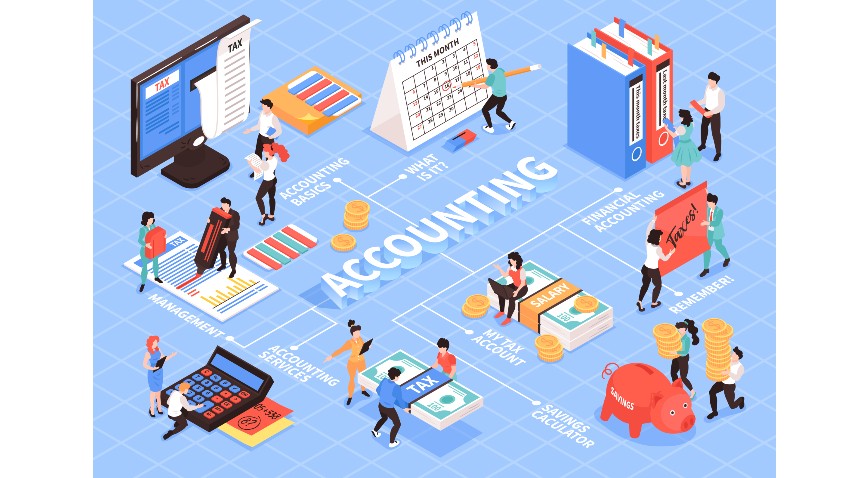 Finance and accounting functions are important for business growth and success strategy. Fundamental business operations depend on the smooth functioning of finance and accounting functions. Despite being such an important part of business operations, the finance and accounting function is not utilized fully due to inefficient and redundant finance processes. Streamlining the finance process requires a technology-driven approach that ensures the optimal functioning of processes in the finance department.
Finance Process Management
Understanding the finance department workflow is primal to improving its efficiency. Sound finance processes are the backbone of a financially viable business. The output of financial processes underlies every business decision, every budget line item, and all major organizational changes. Financial processes are all the methods and procedures that are executed by the finance department. The following processes fall under the scope of the finance department:
Gathering finance data
Budgeting
Planning and forecasting
Modelling
Financial closure
Consolidation
Reporting
Well-designed financial processes provide deep and clear insights into the fiscal reality of the organization. The financial data gathered by the finance department provides a 360-degree view of the financial status of the organization, which helps shape the direction in which the organization is headed. Financial process management is all about improving the efficiency of financial processes. Finance process management focuses on:
Unifying financial processes:
Unifying disparate financial processes into a centralized system streamlines the financial process workflow.
Maintaining a single version of data:
Aggregating financial data into a single source eliminates overlaps, misinterpretations, and inaccuracies in financial data. A single version of the data helps the management make informed business decisions.
Streamlining processes:
Eliminating redundant and repetitive steps from the finance process workflow streamlines the process workflow. A streamlined workflow facilitates collaboration between resources and seamless communication between the team.
Challenges in Finance and Accounting Processes
Finance and accounting systems are key business functions that are underutilized because the finance team is bogged down by inefficient processes. Inefficient finance and accounting processes impact the business's bottom line. A 2020 Payables Insight Report by Levvel Research reveals that 16% of the organizations in the research group admit that manual accounts payable processes are prone to fraud and errors. Identifying the challenges in finance and accounting processes is important for improving operational efficiency.
The common challenges in the Finance department processes are:
Inefficient processes:
Outdated and repetitive process workflows bring down the efficiency of finance processes. The conventional finance department process flow is ridden with repetitive and redundant steps. Working on such processes is a tedious and time-consuming ordeal for the finance team. Productive work hours of finance personnel are wasted on mundane activities.
Fraud and duplication:
Accuracy and consistency of data are critical for the success of the finance business processes. Even minor discrepancies in data could manifest into a major business threat. Duplicate billing information and unclear manual accounts payable are primary sources of fraud in finance and accounting.
Lack of role clarity:
The unclear division of roles and responsibilities within the finance department causes a lot of confusion and a lack of accountability. Finance systems that are largely dependent on manual effort often lack clarity of roles and responsibilities.
Data management:
Finance and accounting functions handle large amounts of data daily. This data needs to be managed, organized and stored safely and efficiently. Conventional finance systems cannot manage large data volumes.
Manual data entry:
Manual entry of finance data is prone to errors and duplication. The authenticity of manually entered data is questionable. Finance personnel need to spend several hours validating finance data.
Delayed approval:
The manual financial process is characterized by delayed approvals. Lack of visibility and transparency in manual processes causes delays in the approval of invoices and purchase orders.
Document management:
finance processes where document entry and management are done manually are prone to damage or misplacement of documents. It is difficult to keep track of the document trail when handled manually. It is very common for document trails to be temporarily missing or completely lost in a manual finance process.
The Level Research also reveals that the accounts payable department spends 9-20 hours per week on resolving accounts payable issues, translating to $12,150 to $27,000 annual costs per employee. It is evident from the above discussion that manual finance and accounting processes are time-consuming and costly.
Tips to Improve Finance Processes
The need to revisit and redesign conventional finance and accounting processes is more than ever before. End-to-end revamping of finance processes by adopting technological changes enables businesses to maintain a competitive edge in the market. Here are a few tested ways to improve business processes in financial accounting:
Reviewing existing processes:
The first step to improving any business process is to review the existing process workflow. The strengths and weaknesses of existing systems need to be identified and the existing process workflow needs to be mapped to identify any redundancies or bottlenecks. Mapping existing processes helps identify areas that can be made more efficient and cost-effective and prioritize issues.
Involve the team:
Before making process improvements all the stakeholders need to be informed of the changes and their impact. Support processes need to be built to implement the changes across the organization.
Training the team:
Cross-functional training for all the team members is necessary for the smooth implementation of new process changes. Successful implementation of the changes requires complete coordination of the team members.
Establish clear deadlines:
Clear deadlines need to be set for the implementation of new changes. Clarity on the deadlines motivates employees to turn in documentation on time.
Inter-department collaboration:
Financial operations are not carried out in isolation. They are dependent on other departments for data. Centralizing finance operations improves inter-department collaboration, which in turn improves operational efficiency across the organization.
Automate key financial processes:
Automating key financial processes helps reduce employee workload and improves process efficiency. Finance and accounting process improvement can be achieved by automating processes that are labour-intensive and have the highest risk of error. Finance and accounting process improvement examples include purchase order and invoice approvals, travel reimbursements, and data entry that can be effectively automated.
Phased implementation:
Implementation of changes for finance process optimization should be done in a phased manner. Large-scale implementation of changes can be tedious and difficult to pinpoint any flaws during implementation.
Review and feedback:
Once the implementation is complete the next step is to review the changes periodically to collect feedback. Process performance parameters or KPIs need to be gathered to monitor and measure the impact of changes.
How to improve the finance department's performance and efficiency? The finance process improvement automation is the key.
End-to-end workflow automation
Build fully-customizable, no code process workflows in a jiffy.
Automating Key Finance Processes
The finance function is ripe for automation. Improving accounting processes can be done through workflow automation. Workflow automation is a two-pronged approach that streamlines finance department operations and improves business process efficiency by cutting out repetitive processes. Some of the key finance and accounting processes that can be automated are mentioned below:
Purchasing:
Purchase orders and requisitions are key components of the procurement process. Automation of the purchase requisition and purchase order approval process fosters better coordination between team members and accelerates the approval process. Process automation simplifies the approval process by allowing only authorized employees to complete a requisition and ensuring timely approvals by sending automated reminders. Automated routing of POs that exceed a predetermined amount to a senior manager can be taken care of by the workflow automation software.
Invoicing and accounts receivable:
Generating invoices and managing accounts receivable are important to make sure that business revenue does not dry up. Manual management of invoices submitted by multiple teams can be a tedious process prone to errors and duplication. Automating the entire invoice processing workflow, from issuing to reconciliation can simplify and streamline the process.
Accounts payable:
The accounts payable function ensures timely payment of invoices. Validating the invoice data, routing it to the right approving authority, processing the payment, and recording the transaction, are the steps involved in invoice processing. This process can be standardized and streamlined through workflow automation. Tasks like capturing invoice data, invoice routing, and sending reminders and notifications to stakeholders can be effectively automated.
Expense management:
Reconciling company expenses is a tedious process for the finance team. Validating the expense claim data, completing expense reports, reviewing and approving expense claims, and processing reimbursements are various tasks in the expense management process. Implementing automated expense tracking and management tools to digitize expense management brings order and standardization into the processing of organizational expenses. A digital expense management system enables easy and quick submission and approval of expense reports.
Tax compliance:
Regulatory and tax compliance is an effort and time-demanding finance function. The right accounting software helps eliminate the need for expensive tax specialists to calculate the tax payable. Adherence to regulatory standards can also be verified by the software.
Travel management:
Travel request management is another area where finance spends a considerable amount of time and effort. An automated travel management system provides dynamic forms that are pre-filled with known information and automatically validates information like travel dates, maximum limit of travel expense, etc. Automation of the travel request workflow also routes the travel requests to the right authority for review and approval.
Capital expenditure:
Capital expenditure-related finance operations are budgeting reviewing and approval of CapEx. In large organizations, CapEx approvals involve multiple employees at various designations spanning several departments. Manual validation and approval of Capex led to miscommunication and mismanagement of assets. Automation of Capex approvals eliminates acquisition delays and improves the consistency and accuracy of approvals. Digitization also improves compliance and standardizes the CapEx process across multiple branches of the organization.
The key processes in the Finance department that can be effectively automated vary according to the size and type of the business. The nature of finance and accounting operations determines the extent to which process automation should be implemented in that organization. Cloud workflow automation software like Cflow enables organizations to automate their key business processes quickly and efficiently.
Conclusion
Finance process management is critical for the success of an organization. Automating key finance processes empowers organizations to manage and control their finance operations efficiently. According to a Gartner report, robotic process automation can save Finance Departments up to 25,000 hours of avoidable work annually. Adopting cloud workflow automation software like Cflow ensures visibility, consistency, and control over finance processes. Sign up for the free trial to learn more about the insane automation capabilities that Cflow can bring to your business.
What would you like to do next?​
Automate your workflows with our Cflow experts.​
Get your workflows automated for FREE
---