Who Gets Time Off? Ways To Manage Employee Time-Off Requests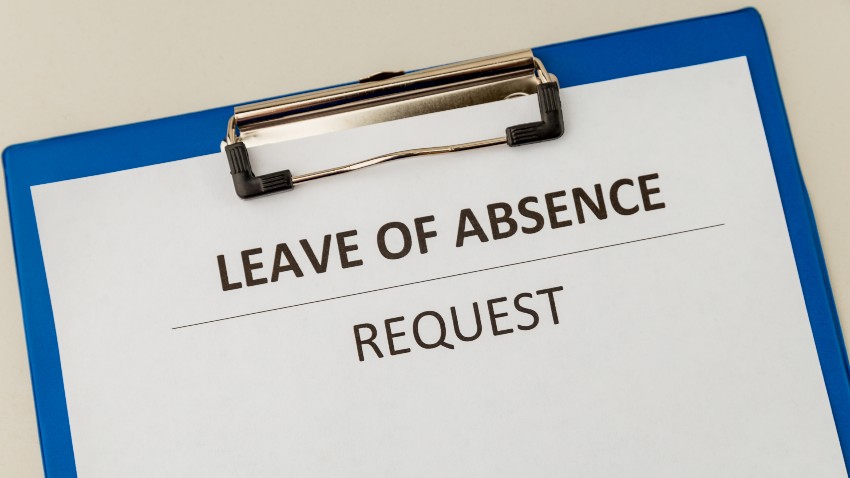 Imagine this scenario in an interview:
Interviewer: "Imagine you getting a call, and somebody says,' Hey, I am not coming in to work today. I woke up and felt depressed and in a bad mood. So, I need a mental health day.' How would you respond? What would you do?"
Manager: "Uh…. I am confused." [both laughing]
Interviewer: "Well, I don't believe in you getting confused! Your employee is saying they feel depressed and need a mental health day. How does this sound to you?"
Manager: "I would get confused because nobody had said something like this. I don't know what specifically they are talking about."
The above conversation is between an interviewer and a candidate for a manager position in a company. This replicates a scenario of how the manager would respond to their workers' "paid time off requests." This scenario happens in many companies around the world. Since companies are now taking additional steps to improve the work-life balance, paid time off and vacations increase the flexibility and latitude in taking care of their personal lives. When the manager replied with being "confused," it indicated three things. First is how the manager interprets the request for employees' paid time off. Second, how the mental health day doesn't make sense to the manager. The third is how a manager's self-conception jeopardizes the organizational time off policy.
We live in the modern era, the "age of anxiety and stress," dealing with daily stress. The American Institute of Stress revealed in a 2022 study that 80% of workers feel extreme job stress, and nearly half don't know how to manage it. 25% of workers feel like shouting or screaming because of job stress, 10% become violent, and 14% of workers feel like striking a co-worker. 9% to 18% of workers have experienced verbal threats or violent acts from a co-worker due to job stress.
Taking paid days off has always been insignificant to many workers worldwide. The top 10 overworking countries of 2021 include 1. Hong Kong 2. Singapore 3. Thailand 4. Argentina 5. South Korea 6. Japan 7. United States of America 8. Malaysia 9. Canada 10. The United Kingdom.
Work-life balance has been substantial for living a good life, and the list sheds light on how countries worldwide are balancing it. However, the flexibility to address the balance between work and personal life increases. It is seen as a part of building a new organizational landscape in improving employee relations.
The Corporate Culture
Before getting ahead with the time offs you need a glimpse of the corporate culture and its evolution with time. Just what is corporate culture?
Charles Hampden Turner, a distinguished British management consultant, defines corporate culture as "a pattern of basic assumptions invented, discovered, or developed by a given group as it learns to cope with its problems of external adaptation and internal integration that has worked well enough to be valid and to be taught to new members as the correct way to perceive, think and feel concerning these [organizational] problems."
Corporate culture can be simply defined as the values, beliefs, and behaviours consistent with the organizational culture. Corporate culture determines the work culture and the tasks at which a business excels in its performance. These beliefs determine the organizational attitude which differentiates them from their competitors. It is the way in which the employees together work towards accomplishing the tasks while being persistent even when there are membership changes.
Corporate culture is instrumental to the success of a business. It provides the necessary workplace environment for the employees to work freely. When the employees feel like the work culture is rewarding, they are more likely to perform well and stick with the company for a very long time. To understand the corporate culture better, specific characteristics need to be known.
The most prevalent corporate cultural characteristics include:
Corporate culture mirrors organizational workplace expectations, which the new employees will be encouraged to follow.
It helps create norms for acceptable organizational behaviour
The corporate culture can influence both the external and internal relations of the employees and the organization.
It influences employees' motivation and goals.
The corporate culture significantly influences behavioural components such as innovation, decision-making, communication, and measuring success.
But does it really matter? How divergent is the corporate culture between the organizations? How does one organization succeed while the other fails? Well, executives are often mystified because the corporate culture is anchored by different unspoken factors such as mindsets, behaviours, and social patterns. This is where the employee off requests take a twist, as many organizations let it go unmanaged and treat it as a secondary concern for their business. This mistake costs the company with high levels of employee attrition and poor employee management. This happens because many employers tend to overlook the time off request emails over the several other emails that they get in a day.
How Important is a Holiday for Employees?
Well, studies show that employees who take vacations are more productive. Taking a vacation can help employees deal with burnout, clear their minds, enhance work-life balance, and improve their physical and mental health.
Consistent long working hours put employees in a constant state of worry that they do not have a proper work-life balance. This raises a concern and negatively impacts their personal life. Research studies published in Psychosomatic Medicine imply that vacations reduce the risk of heart disease. People who do not take breaks for several years are thirty percent more likely to suffer from heart attacks than those who take yearly vacations.
But, even with the Time off requests given by the organization, why do the employees fail to use them? Owing to the company's work nature, many employees stick to the "workaholic culture." Many employees feel like their vacation time might manifest that they are less committed. Some workers fear that their co-worker might complete their work and that their job is at risk in their absence. Sometimes people also think that a company cannot run without them and there is nobody else to do their job. In some places, some workers take pride and wear it as a badge of honour for not taking a vacation or paid time off in years. This discourages other workers and spending time getting ahead in their jobs and projecting this self-image to their employers.
Paid Time Off – PTO
Paid time off Requests or PTOs are sanctioned leaves that employees can get under the company's policies. During PTO, workers won't have a loss of pay. The employees can be away for a specific period and will get paid. Employees can use PTO for medical, marriage, grief, vacation, and personal reasons, and can be availed when needed. PTO is one of the fundamental benefits offered by a company. Having attractive time-off policies is an added advantage for a company in hiring the best talents.
How much paid time off can you get? It depends on the company. Many companies have combined sick leave and vacation into "personal in recent years." There are different types of PTOs, and they differ with the company and location. Your company must categorize them based on reasons for employees to avail themselves easily.
Here are some of the common types of paid time off:
Vacation time off
Employees can avail themselves of vacation time off when they need a break from work. They get around two more paid days off and spend time with their family. Since vacation time off is variable, companies need to formulate clear guidelines. The employees must notify the management before going on vacation to manage work in their absence. The accrual of vacation time off varies with the company and how much employees have used it in a year and accumulated accordingly.
Traditional sick leave
Sick leaves are a less fun time off. This can be availed when there is a medical emergency or when they are sick. Unlike the United States, many companies in countries like Asia, Europe, and South America offer mandatory paid sick leave. For instance, in the Netherlands, employees receive 70% of their salary and 24 months of paid break while recovering from a disease.
Restricted holidays aka optional holidays
These are optional holidays commonly celebrated by the public but not widely recognized as holidays. This type of leave is optional for a company to use as time off. Some companies have an exhaustive list where the employees can avail five or ten days, depending on the occasion.
Personal leave/time off
These time offs also depend on the company to give employees short-term activities like – visiting a bank, attending a family matter, doctor's appointment, etc.
Parental / Maternity leave
Employees can avail of paid parental leave when they become a parent or go for adoption. Maternity leave is a long-duration PTO that generally mothers get and is used in a single go. The parental leaves in companies can be split up and used by new fathers. These leaves can also be availed when they adopt a child. Parental leaves are given based on governmental laws.
Earned leave
A few days are allocated in a financial year when all other time offs are used. When not used, the leave days get accrued as a bonus or get encashed at the end of the year with their salary.
Bereavement leave
The employee takes this leave when there is an unfortunate event the death of a family member or a loved one.
Leave to cast a vote
Employees get this time off requests to cast votes during national and state elections. This is calculated hourly and gets a few hours for casting their vote and returning to work.
Gifting Employees the Benefit of Time
Gifting your employees' time off can help them to rest and bounce back to jobs more dynamically. Therefore, employers need to encourage workers to take off regularly. A good leader should model "paid time off practices" and encourage them to use them. According to a 2021 report from the Bureau of Labor and Statistics, more than 70% of employees have more than one type of paid time off provided by the company. The rate is much higher in certain types of state, local and governmental organizations.
While most businesses close for Christmas and New Year and for other major holidays, some employers plan to expand their time off. When providing them with discretionary time off, can help reduce employees taking sick leaves. Especially before the pandemic, companies offered only limited PTOs. But now, many companies are offering personal time offs appropriately.
Moreover, when employers can see the signs of burnout, they can encourage employees by providing them with valuable tools and resources to relieve stress. They can encourage their employees to have a "me day" occasionally by introducing the Employee Assistance Program (EAP).
Make sure employees stay safe, especially when they travel for holidays. Before approving their leaves, make sure they are not going to pandemic-hit vacation spots. While returning, make sure they are quarantined well enough to return to work. You can also send occasional gifts and hold events for celebrating Christmas and New Year etc. Sending them chocolates and vacation gift packages limits them from taking unnecessary leaves, increasing the fun level in the workplace.
Increased organizational awareness and a diverse workforce are some of the benefits of setting up a sound leave management system. Irrespective of the work culture, you need to hire the right people who will get the job done. Moreover, when employees have different PTO types, you can enhance workplace relationships across the organizational hierarchy.
Many companies attract and retain the best talents using their time offs. Both your current and future employees expect PTO from you. Along with some job perks and salary hikes, a good time off gives you a competitive edge. Flexibility improves talent retention as it improves employee engagement and motivation.
Leveraging A Great Paid Time Off Policy
A comprehensive and flexible time off requests policy can make your employees feel valued. As a result, it increases loyalty and productivity, improving business growth. Some industry experts agree that a sound PTO Requests tracking system is the right thing for formulating a firm PTO policy. Pavel Stepanov, CEO of Virtudesk, says that balance is the key ingredient – "A great PTO policy cares for the employees [and] maintains the quality of the services a company provides. There are minimal disadvantages when you create a robust PTO policy. [Moreover, it gives you an upper hand] in managing your employees' attendance and productivity. It contributes to their well-being. Allowing your employees to take paid vacation helps them ease their minds and reduces job stress. Given that, your [PTO] policy must include necessary procedures such as monitoring which will be doing their work when they are on leave so as not to affect any of the company's operations and quality of the work."
The above graph shows the percentage of benefits the employees prefer to be added to their company's PTO policies. Regina Ihrke, Senior Director and Wellbeing leader at Willis Towers Watson says," Although most employees [foresee] significant negative impact due the [pandemic], many are [rethinking] and taking [effective measures to stay healthy] and protect their wellbeing."
More than 77% of employees felt like having access to visual mental health services could be beneficial, while 60% of employees felt that virtual workout routines during work from home could be supportive. Some companies offer employees health and weight management programs to maintain a healthy, nutritious diet, especially during work from home.
When the pandemic hit, many employees started to anticipate new and enhanced PTO policies. Companies like Target, Amazon, and Kroger are providing extra paid time off requests for those who were affected by the coronavirus and those in self-quarantine. Companies like CVS Health, Ally Financial, and Target gave childcare support and caregivers to sick employees to take care of their children and family members. Facebook, Kroger, and JPMorgan Chase provided employees with additional bonuses to ease their employees' financial stress. Starbucks partnered with Lyra Health and offered mental health sessions for their employees to relieve job stress. Chipotle, Boeing, KinderCare, and Circle K provided telehealth facilities for their employees by partnering with 98point6.
Company leaders are aware of the impact of world events and the sudden changes that their employees cope with. It is okay not to be okay since companies are trying their best to help their employees deal with burnout with the uncertainty in the air. Company leaders should lead with empathy, and this approach can help them manage employees' time off requests. Seeing employees' burnout in the starting stage can save them from an uninterrupted workflow. Showing employees that you care about their well-being has been proven to improve job satisfaction.
Research studies state that 50% of employees leave their previous jobs due to mental stress, which affects their emotional well-being. Set boundaries and respect employees' working hours. 76% of full-time U.S. workers have at least one symptom of mental health condition, and the number increased by 29% in 2021. Avoid checking their messages after their working hours and deadlines. While recruiting, keep the PTO expectations at the forefront and implement them flexibly and effectively. Managers need to always keep their doors open to hear out their employees' problems as it reduces employee attrition significantly. Keep the necessary resources ready and easily accessible by employees at the workplace. Encourage employees to participate in the fitness and mental health programs arranged by the company.
End-to-end workflow automation
Build fully-customizable, no code process workflows in a jiffy.
How Do You Effectively Manage Time-Off Requests?
If they manage their staff right, business owners are on the bright side during the holiday season. Especially during the year-end, companies face multiple time-off requests. It could cripple the business and create chaos when mismanaged during the overly busy time of the year.
Manifesting time off policies
It is always better to plan. Many businesses schedule their holidays well in advance. Therefore, it is better to communicate the time off policies with the employees during the onboarding stage. When the workers know their paid time off in advance will help them to manage their work properly without causing any delays during their absence. For instance, employees in some companies plan out their vacation in January to know who is working and what holidays are off. Furthermore, time off request forms can be created to effectively manage the employees' leaves.
The paid time offs can be traditional, flexible, and unlimited. The standard PTO is when the employees get sanctioned leaves of specific categories such as vacation, sick, etc. Unlike traditional PTO, flexible PTO allows employees to use their time off in lumps. On the other hand, the unlimited PTO is the time off that the employee takes up upon the manager's approval. You can quickly develop a PTO policy by implementing several entities. The first entity requires manager approval to cover and monitor the criteria needed for managers for sanctioning time offs. Next is setting up the deadline for the policy. The deadline should be reasonable except for sick leaves, which can be allowed during the day when needed. Following this, plan and schedule the holidays for the year in the beginning. Finally, calculate the employee accrued time of the employees.
Connecting during vacations
Don't expect the employees to stay connected during their vacation times. Even though many employees will, the last thing an employee wants is to attend business meetings on their family vacation. A big part of their absence is generally easily managed. Their time off schedule can be easily shared with the entire team such that the work gets done uninterruptedly.
Avoid using the seniority preference
There are two common ways employers sanction time off requests – first come, first serve and the seniority approach. Before deciding the time of requests, you need to know the audience. With the job market constantly changing, it is essential to adapt to reality. Not only does the seniority approach emphasizes favouritism by default, but it leaves a bitter impression. It might seem biased when you give a senior approach, but the first-come, first-serve is a better approach. This might give them a heads-up and prioritize the employees' leaves.
Set apart PTO and sick leaves
Often companies have all the leaves to be included under the PTO policy, which becomes complicated to manage. Therefore, you can separate sick leaves from PTO as the employees often take sick leaves compared to other time off requests. This can help manage the unplanned time offs with the planned ones.
Use PTO management software
A single HR manager can effectively manage leave applications when you have a dozen employees. You need a timesheet maintenance system if you have 50 to 100 employees. Regardless of the size of your management, having PTO management software might make the time-off request processing simpler. You don't need an expert to handle the software as it can be pretty simple to use. There are PTO software life Zoho People, CakeHR, Ultipro, Jibble, BambooHR, GoCo, etc.
Pros and Cons of Paid Time off (PTO)
There are both pros and cons in managing paid time off request policies in a business. Filling the absence of a particular employee can sound simple, but it can create chaos when mismanaged. Here are some of the advantages and disadvantages:
| Pros of PTO | Cons of PTO |
| --- | --- |
| Employees can use the paid time off requests to rejuvenate themselves to improve productivity. | If your company has unlimited PTO or doesn't have a proper PTO system, chances are employees might take advantage of it. |
| With a sound PTO policy, you can set PTO limits and keep track of their leaves. | When the employees keep extending their time off for several months, it affects the company's performance. |
| When there is a paid time off policy, employees are more transparent about their reason for time off. | Since some places don't have a good PTO policy or leave management system, optimizing good management practices discourages optimizing. |
| PTO policies can enhance transparency and cultivate employer/employee relationships | This makes it difficult for the employees to distinguish PTO from vacation and reduces transparency. |
| Confronting burnout at an early stage can help employees to relax and handle stress effectively. | The problem with the accrual of time offs is that the vacation times may overlap. |
| Employee burnout is a serious problem that affects the company's overall performance. | Their absence becomes a significant concern for the employees. |
| Moreover, employees can accrue time off and take one long vacation | The employer has to manage the employees' time offs properly. Allowing three people to vacation at a single time affects productivity. This questions accountability and calls for proper scheduling. |
| With the typical PTO, companies benefit from the unused leaves that the employees have at the end of the year. | When the manager/employer takes fewer vacation days or time off, employees under those superior officers may feel less inclined towards vacation days as well. |
| If the accrual of time off is not used, the employees have to pay for those unused vacation leaves. This is not possible with an unlimited PTO. | This is a sign of poor leadership skills and involuntarily discouraging employees from taking time offs. |
| Recruiting and retention can be made much easier with a sound paid time off policy. | However, if the paid time off schemes are not planned properly, they can get lost in translation. |
| Talent pools consider this an advantage, and you can easily retain your best employees with the perks of time offs. | If the employee is not aware of the time offs available, it can backfire and cause stress and burnout as they fail to take a vacation. |
Since company culture is at the forefront of many leaders and with the increasing changes in remote and hybrid working conditions, it is important to rethink your company's culture. It should aim at engaging employees and retaining them with effective time off and flexible vacation days for your employees to get rid of that stress and put in their 100% effort.
Effective management of time off requests can be done when the leave management system is automated. Cflow is a workflow automation software that can be used to automate key process workflows. Sign up for the free trial of Cflow to understand how it can automate the leave management process.
What would you like to do next?​
Automate your workflows with our Cflow experts.​
Get your workflows automated for FREE
---