HR Workflow Automation- Key to Exceptional Employee Engagement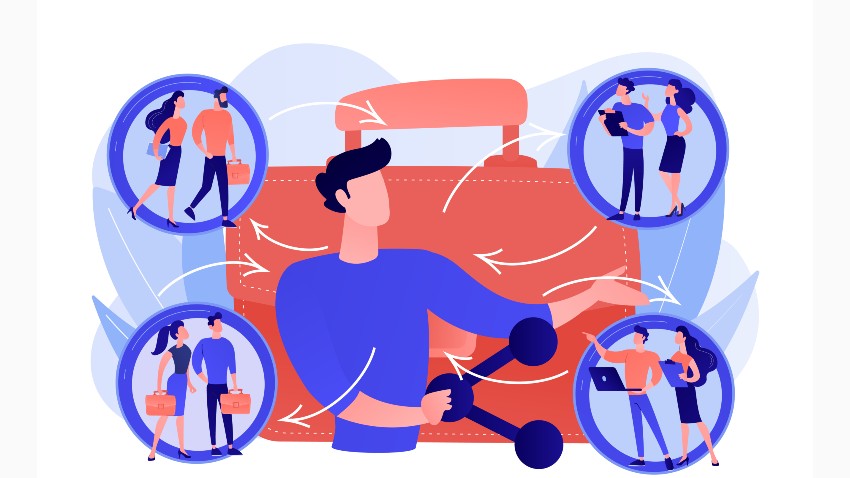 From attracting top talent to retaining existing employees; from managing employee compensation to employee benefits management; and from organizational development to learning and development modules for employees – all these functions come under the purview of the Human Resources (HR) department. The department is overwhelmed with multiple roles and key responsibilities within the organization. Archaic HR process workflows cannot support the myriad of roles and responsibilities the HR function needs to take up. Automating HR workflows with the right HR workflow software equips the HR team with efficient tools that help improve their productivity levels.
Key HR Workflows for Automation
Successful business operations require robust process infrastructure in process-intensive departments like HR. Embracing technology-driven process workflows has a positive impact on the business's bottom line. Archaic HR processes are cumbersome and time-consuming. Several repetitive admin tasks consume a significant amount of work hours of HR personnel. In a process-heavy sector like HR, optimizing process workflows is the first step in HR process improvement.
The first step in HR workflow automation is identifying the human resources workflow processes that are prime for automation. Hers is a list of complex HR workflows that can be streamlined by HR workflow automation.
Leave request approval – Time-off or vacation or leave management is by far one of the most cumbersome HR process workflows. Leave approval is routed via multiple levels, which pave the way for bottlenecks and delays in the approval of time off. Moreover, manual leave approval lacks the transparency that is required for timely approvals. Conventional leave approval processes involve long email trails that go back and forth between the requestor and approver/s. Team managers also need to go through leave/vacation logs that are logged in spreadsheets, to decide whether leave requests need to be approved or rejected. HR workflow automation is highly effective in automating administrative tasks associated with leave management. Automation improves transparency across the leave management process and speeds up the approval process. Both the employee and the manager are intimated of the status of the leave request via the automation software.
Employee Onboarding – A smooth employee onboarding process creates a favourable impression in the candidate's mind about the company. The steps in the onboarding process involve lengthy paperwork and data verification. When this is done via manual methods, it consumes a substantial amount of time and effort for HR. Moreover, manual methods lack the accuracy and consistency required by the data verification process. By optimizing the onboarding process by using HR automation software new hires can complete and sign their paperwork electronically. HR workflow automation software takes care of sending automated notifications to all the stakeholders involved in the process so that they stay informed about all the stages of employee onboarding. Each step of the onboarding process is processed accurately and consistently without stressing out the new hires or the HR team.
Employee information management – The size of employee data increases as the business grows. Efficient management of employee data requires a robust data management system that empowers the HR team to manage and maintain employee records accurately. Automating the employee data management process enables HR to create and manage employee information efficiently. These automated systems can bring down manual errors and inconsistencies significantly, and simplify the data retrieval process. Automated employee information management systems eliminate the mishandling of employee information.
Payroll Processing – Employee payroll processing is tedious and time-consuming when done manually. Payrolls need to be created as soon as a new hire is added to the HR management system. Various organizational changes like changes in designation and salary, resignations, new joiners, etc can be easily tracked automatically by HR automation software. Payroll workflows can be configured to detect important organizational changes and send notifications and alerts to key stakeholders.
Generating invoices for timesheets – Organizations bill the clients according to employee timesheets. Automated HR systems can be integrated with invoice generation apps so that the billing hours can be easily tracked and used for creating invoices. Whenever a timesheet is submitted to the HR system, corresponding invoices are created and submitted to the clients for approval and payments.
Getting important documents signed – The HR department needs to get several documents signed and stored. From offer letter acceptance to confidentiality agreements – all of them need to be signed by either candidates or various approval authorities within the company. Automating the HR workflow will involve digital signatures that can be signed from anywhere. Digitally signed documents can be automatically stored in the HR workflow management system.
Talent acquisition – Screening candidates during the hiring process is one of the time-consuming and labour-intensive processes. Finding the perfect fit for open positions in an organization requires extensive effort from the hiring team. Using pre-employment skill assessment software for candidate screening takes the load off the hiring team members, letting them focus on more significant tasks in the hiring process.
Why should you Automate HR workflow?
Before businesses automate HR workflows, it is important to understand the importance of automating HR workflows. HR is a document-centric process, which means it requires a lot of manual labour and paperwork. This leaves a lot of room for error and inconsistency. The 3 main reasons why businesses go for HR workflow automation:
Streamline workflows –
Manual processes are full of redundancies and repetitive steps. In a process-intensive business workflow like HR, these redundancies eat up on time and money of the business. Moreover, archaic HR practices affect the productivity of the HR department and result in lower motivation levels. Automating key HR workflows like the ones mentioned above saves valuable resources and HR personnel could better spend their time on high-value tasks. The right HR automation software can streamline HR workflows to eliminate redundant and repetitive steps. HR workflows that are devoid of redundancies and repetitions save significant amounts of time and money for the business.
Ensure process consistency –
HR processes that are driven by human effort are subject to bias and inconsistencies. It is difficult to establish a standard for manual processes. Automation brings about standardization in HR processes. HR workflow automation cuts out inconsistencies in all the steps and increases the transparency of process execution. In approval-based HR processes, the transparency and visibility of HR requests are improved via automation. Consistent HR processes produce results that can be tracked and measured effectively. Improving process outcomes is much more effective when we automate key HR processes. Consistent HR processes are audit-ready and compliant with policies and regulations.
Minimize errors and inconsistencies –
One of the biggest drawbacks of manual processes is the high incidence of errors and inconsistencies. The higher the involvement of human resources, the higher the error and delay margins. Human effort-dominant processes lack visibility and transparency into the status of tasks. Key stakeholders are also not clear about their role in the process, hence, accountability is also unclear in manual processes. Automating HR workflows brings about clarity in role assignments and task deadlines. Errors and inconsistencies are a thing of the past with HR automation software. By eliminating the human effort in HR data management, automation brings about high levels of accuracy and consistency in HR processes.
Recent research reveals that automation can help decrease administrative tasks by 49% for HR employees. There are several tangible benefits for the organization of automating HR workflows.
How to automate HR workflows?
The first step to automating any business workflow is to understand the existing workflow. Workflow diagrams are the best way to map out various tasks in any process. Here are the steps in HR workflow automation –
Mapping existing processes – Workflow diagrams can be used to map existing HR workflows that the organization intends to automate. Each task in the workflow and the dependencies must be visually mapped by the flow diagram. This diagram represents the entire process flow, which helps the team spot redundancies and bottlenecks.
Designing the new workflow – The automated workflow eliminates the inherent redundancies and bottlenecks in the workflow. Task dependencies, role assignments, and expected results are clearly mapped in the new automated workflow.
Training the team – The HR team needs to be trained on the new automated workflow before implementation. Successful implementation is only possible when the team is aware of the way the new solution works.
Implementation – The selected HR workflows are automated using the workflow automation solution. The implementation can be done in phases and one workflow at a time.
Review and feedback – After the implementation of new automated workflows, the progress is reviewed and measured. Feedback is collected from the team regarding the performance of the new workflow. Based on the performance review and feedback, necessary changes are made to the new workflow.
Following the above simple steps, HR workflow automation software can be implemented to automate key HR workflows.
End-to-end workflow automation
Build fully-customizable, no code process workflows in a jiffy.
Benefits of HR workflow Automation
Some of the benefits of HR workflow automation are listed below.
Improved productivity –
The most significant selling point of workflow automation is improving productivity. Workflow automation improves the productivity of HR staff. Automating repetitive tasks frees up the staff for more productive work, which in turn improves overall team productivity. Accurate data tracking and management via automation also enables organizations to make data-driven decisions.
Brings down employee turnover –
The HR department is responsible for employee welfare, hence, the performance of this department impacts employee turnover. The optimal performance of the HR team fosters better employee engagement and resource utilization. Improved employee engagement brings down employee turnover.
Reduced time to hire –
HR automation drastically cuts down the time to hire. Using talent acquisition tools like pre-employment skill assessment software reduces the time to screen candidates. Automating the hiring process speeds up candidate screening, background checks, employee onboarding, and many other tasks.
Accuracy and consistency –
Human error is one of the biggest problems with manual processing. From missing employee data to human bias to inconsistent data – manual processes are ridden with several issues. Automation eliminates all these errors and inconsistencies in manual processes.
Improved internal collaboration –
The HR department is a crucial business function that interacts with several other departments. Automating the HR and integrating the HR tools list with other department tools helps in easy and efficient inter-department collaboration.
Better data management and security –
Secure storage of employee data is one of the most significant benefits of HR automation. Data handling is much easier through automation solutions. Centralized access to HR data and role-based data access can be provided when data management workflow is automated.
Better decision-making –
Automating HR workflows streamlines the process and ensures that HR personnel is updated on employee data. Automating the hiring workflows enables the hiring team to make data-driven hiring decisions. Data-based decisions can be taken for approval-based HR processes like leave processing when automated.
Reduced risk –
Automation brings about standardization in HR processes. Each task is assigned a stakeholder, which improves the accountability and transparency in the process. Clarity of roles and responsibilities ensures that each task is completed on time. Automated systems send alerts and notifications to the stakeholders for timely approval. Timely task delivery and approvals bring down the risk factor in the HR function.
Reduced rework and duplication –
Automating HR processes brings order and efficiency into the HR function. Manual processes are prone to errors, duplication, and rework. Automation clarifies the stakeholders for each task so that everyone is clear about their roles and responsibilities. There is no scope for rework or duplication.
Effective resource utilization –
Clear assignment of roles and responsibilities in HR processes ensures that resources are utilized to their fullest potential. Resources are assigned roles according to their capability so that their skills and competencies can be utilized optimally.
Improved customer service –
Automation streamlines all the HR processes, which improves process efficiencies. Smooth business operations in turn improve customer service.
Centralized access to data –
Automated HR systems provide centralized access to employee and organizational data. All the data is available in a centralized repository for easy access. Role-based access to data can be provided to stakeholders so that sensitive data is handled safely and securely.
Choosing the right HR workflow software
To derive the most out of HR automation software organizations should choose the software according to the nature and size of their business. The software must cater to the HR requirements of the organization. The must-have features of HR automation software include:
Easy operability – The user interface of the software must be simple and intuitive. Since HR personnel do not have a technical background, they require extensive training to use HR software that has a complex user interface. Therefore, software that comes with an easily understandable and operable interface is preferred by HR personnel. Minimal training must be required for HR personnel to start using the software.
Customization – Every organization has its own HR processes and methods. The automation software must be easily customizable to suit unique HR workflows followed in the organization. The automated workflow must be flexible to incorporate different tasks in the process and assign tasks to stakeholders in the task.
Visual form builder – The workflow forms must be easy to build. Visual tools for building a form enable even a person without any technical knowledge to create workflows easily.
Pricing – Flexible and transparent pricing is a must for HR automation software. There should be no hidden costs and the discounts or rebates must be clearly explained to the customer beforehand. Subscriptions for the software must support popular payment modes for easy payment.
HR workflow automation – a Must Have, not a Good Have
Workflow automation is no longer a good to have, but a must-have in the HR function. Cflow is a cloud-based BPM solution that can be used to automate key business workflows quickly and efficiently. Automating HR workflows is a breeze with Cflow.
If you would like to explore Cflow as your HR automation software, sign up for the free trial today.
What would you like to do next?​
Automate your workflows with our Cflow experts.​
Get your workflows automated for FREE
---