A Comprehensive Guide to Managing Leave of Absence Approvals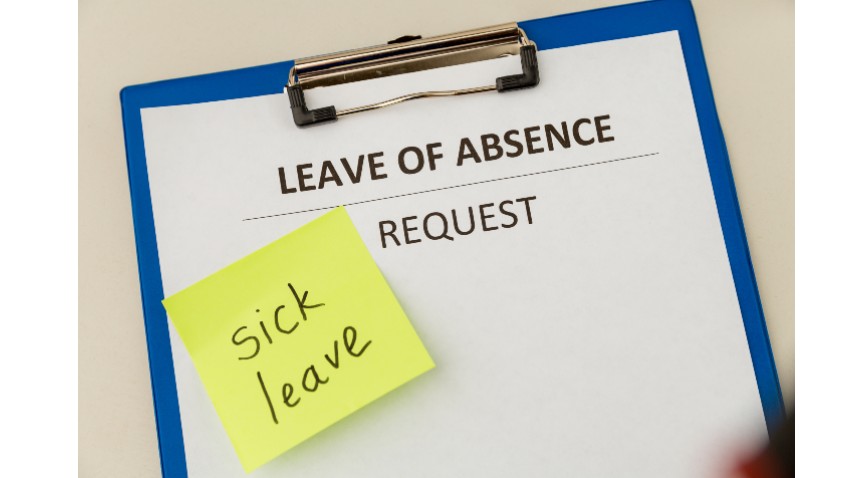 Asking for time off can be pretty challenging. Asking for time off is a formal process, and a leave of absence is a regular part of an employee's work life. There is a saying by Peter Drucker, "What's measured, improves." Managing employee leave of absence can be challenging and is quite burdensome. Therefore, you need a robust measurement system that will improve the rate of approval of employee leaves.
There are three main reasons why managing employees' leave of absence can be challenging:
Legal compliance
Legal compliance involves the various government regulations around annual time-offs and vacations that an employee is entitled to legally. Legal compliance also specifies when and how employees can use their paid and unpaid leave time. When the company fails to arrange a leave of absence request for employees as per the government guidelines, chances are they might face serious legal consequences and compromise the well-being of their workers.
Understaffing
When an employee takes a leave of absence, it affects the business flow and productivity drops. When the company is well-staffed, and no important projects are going on, the employee's absence may remain unnoticed and not affect productivity. Otherwise, the work becomes chaotic if an important employee goes on vacation and there is no one to fill in their absence. So, before approving an employee's leave of absence, ensure that there is an adequate staff who can take up the work in their absence and that the productivity is unaffected. When you are monitoring workforce capacity, having a leave approval management system is highly essential.
Paperwork
Paperwork becomes excessive when using a traditional leave management system. It begins when the employee initiates a request and sends it to the manager for approval through the company's communication channel. Then the manager reviews the submission and either approves it or rejects it based on the reason for time off. He also checks the staff availability before approving and then checks with the organizational time off policies. Finally, the employee will be notified of approval or rejection of the leave request. Managing such a multitude of tasks requires a proper leave management system.
Keep reading to know more about a leave of absence, how you can request one, and how companies manage submissions.
What Does Leave of Absence Mean?
The leave of absence (LOA) policy allows employees to have extended time off from work. It can be voluntary, such as maternity or holiday, or involuntary, such as health problems. Paying their employees during their leave of absence varies from company to company as some employers choose to pay and some don't. There are cases where employers must legally provide a leave of absence. Regardless of the type of leave of absence, the employees should be assured- that their job will be available when they get back.
Some employees may be confused about why and when they should take a leave of absence. When employees are unhappy about their work, they take advantage of the leave system in their company instead of seeking new employment. Some employees don't realize their burnout and fail to utilize their leaves. And when the company has leave policies, employers can track their coworker's absences and plan accordingly. Moreover, employers should understand the obligations of providing their employees with time off and approving their leave of absence.
Qualifications of Leave of Absence
A leave of absence is generally taken more than a month, and the reasons can be voluntary or involuntary. Unlike a sabbatical, a leave of absence is mainly taken to care for the well-being and health-related issues. The leave of absence can be taken for
Maternity and adoption.
Childcare during their severe injury or illness.
When you are recovering from a severe illness or injury
Taking care of a family member with a serious illness or injury
Taking care of a military family member who has been injured in a war or during their service.
A medical leave of absence
What is a medical leave of absence? It is a category of leave for those employees who face medical conditions that reduce their physical and/or medical health so that they can no longer perform their job responsibilities. Like other types of leave of absence, medical leave of absence has certain compliance based on company regulations.
Take the United States, for instance. A medical leave of absence is allowed as per the Family and Medical Leave Act (FMLA) which the U.S. Department of Labor administers. The FMLA allows employees a medical leave of up to 12 weeks a year. The employees must be protected under the FMLA Act. During this period, the employee doesn't have to pay for their medical leave of absence. They can utilize their paid sick leave, paid vacation, or accrued leave during this 12-week time off.
Many employees have a fear of termination of their employment during medical leave. Generally, when an employee has taken a medical leave of absence, they are entitled to return to their jobs with the same health capacity as before. So, if it is within the specified company time limit, say 12 weeks, the employee may not be terminated from their job. Some companies also provide suitable pay brackets based on their category and the employee's position in the company's pay scale.
Some medical health conditions like depression, PTSD, anxiety, bipolar disorder, etc. affect the employee's performance, yet do not show any physical scars/indications on the employee. Avoid assumptions about how mental illness will affect their performance as it does, similar to physical illness. As an employer, try to identify the workplace problems which affect the employee's behaviour. Make employers understand the organizational goals and expect consistent actions without coercing. Moreover, a medical leave of absence doesn't need to be taken all at once. When you stay flexible, it helps employees be free from fear of losing their jobs.
How to get a medical leave of absence?
Medical leaves are mostly unplanned leaves that need to be taken on an ad-hoc basis. Otherwise, if you are taking before, you must understand the leave policy entirely and apply for it by determining the weeks of recovery. Mainly, a medical leave of absence is applied in writing. With formal writing, the employer can understand what you are asking for. Otherwise, it can also be sent through the company's communication channel.
Extended Leave of Absence
Asking for leave can be daunting, and asking for an extended leave of absence can be more challenging, especially when you don't have precedent. However, you can reach a mutual agreement with your boss and manager and get an extended leave of absence by learning the company's work culture and understanding how the leave policies work. The difference between the standard and extended leave of absence lies in how you negotiate with your superior for the extended time off from the usual one.
Extended leave of absence is a unique constraint of employment granted to the employee, which differs from what other coworkers have. You can anticipate and plan in response to family demands during the extended leave of absence. The extended leave of absence can be obtained only through these three phases: planning, negotiation, and execution. In the planning phase, you will prepare yourself to negotiate with your superior to approve the leave.
Here it would be best if you planned for what reason you are asking for the extended leave of absence, how long you will be absent and how will your work be covered in your absence. The negotiation phase entirely depends on the relationship with your boss. When you have a good relationship with your boss, your trust levels are higher, and the negotiation phase proceeds smoothly. If your relationship is not good, you may need internal support from your team leaders or managers to negotiate for you.
The final stage is the execution which shapes your future goals. How you execute this extended leave of absence and maintain your relationship with your colleagues during this period is crucial for long-term professional goal setting.
How To Get a Leave of Absence from Work?
Now that you know what a leave of absence is and its types, you need to know how to get a leave of absence from work.
Well, it needs to be done delicately. Jeff Weiss, President of Lesly University, says, "Asking for a leave of absence is a complex negotiation; in some cases, it is more complex than negotiating a salary. You need to be very thoughtful and creative as sometimes your request may fall outside the company's stated leave policies and benefits. But because your reason is uncommon, it doesn't mean you can't get approval for a leave of absence."
Further, Denise M. Rousseau, professor at Carnegie Mellon's Tepper School of Business, says, "People negotiate unpaid leaves a lot, and they do get them."
Here is some advice for successfully asking for a leave of absence:
Check your company policies and know your risks.
Before requesting a leave of absence, make sure to check the company's policies. This information can be obtained by contacting the HR department. Make sure you understand the value you bring to the organization before making the request. Therefore, keep it simple and make sure to reflect on both the positive and negative effects of your absence.
Plan and speak with your supervisor.
Sometimes you may need a leave of absence suddenly for unexpected emergencies. If you are planning for a sabbatical or for any other reasons, plan and speak with your supervisor. You may need to discuss in detail how your absence might be coped up. Define your objectives. This will help your supervisor and coworkers understand your absence and will support your goals.
Put it in writing.
It is always better to put it in writing and submit your formal leave of absence request through letter or email. Your request should be proper and mention all the essential details – reasons for leave of absence, time of absence, and date of return. Disclose all the basic information in the letter for immediate approval. Also, look for precedents. Investigate how your coworkers have asked for a leave of absence in the past. Reach out to them to understand the specifics and articulate them in your writing.
Be ready to face rejections.
Not every negotiation will go as you expect, and it is not always that your supervisor will approve your leave request. Therefore, your reasons need to be "yes-able" in a possible way. "Yes", from your supervisor would be great, but when the response is "no, " be prepared to sit down with them and explain why you need it.
Choose the right time.
Be flexible and choose the right time to ask for leave. Time the conversation as much as possible when your supervisor is feeling optimistic. Possibly, limit your absence as much as possible such that your absence doesn't affect the company's performance in a big way. Also, be flexible when the supervisor explains why they cannot approve your leave of absence at a specific time and be responsive. Be willing to listen and understand. At the same time, if your leave of absence cannot be postponed and you are in utmost need, talk with the supervisor. Grease the skids and make a window that your absence will not be burdensome to clients and coworkers.
End-to-end workflow automation
Build fully-customizable, no code process workflows in a jiffy.
| Do's | Don'ts |
| --- | --- |
| Remember that just because your coworker's leave of absence got approved doesn't mean yours would. | Don't go unprepared when you meet your supervisor for negotiation, and be ready to face rejections. |
| Clearly state the objectives and reasons why you need the leave of absence. | Don't force your supervisor to approve it and taint your relationship with them. |
| Plan your absence to a minimum such that it won't hurt your teammates and clients. | Assuming there is only one solution. Don't fail to be flexible and responsive. |
Leave of Absence Letter
When you are asking for a leave of absence through formal writing or email, the following format and samples will help you articulate:
Provide your complete employee contact information – Name, phone, email, and Address.
Leave of absence request submission date.
Supervisor/manager's Name.
Supervisor/manager's Title.
Company's Name and Address.
Add salutation
A clear explanation as to why your leave of absence is important and write it in the first person. Be polite and succinct.
Add a good closure.
Highlight the dates.
Sign in.
If you are submitting through email, ensure that you put a clear subject line and explain your reason for absence. Following are sample leave of absence letter formats that you can use:
Sample#1 Personal leave of absence letter
[Your Name]
[Communication address]
Dear [Supervisor/manager's name],
After our meeting on [meeting date], I am submitting my formal request for a leave of absence from my position as [your position]. My time away from work will be from [start date] to [end date].
Upon my request for approval, I am willing to help prepare for planning the actions to take care of my responsibilities during my absence. If needed, I will be available at [phone number] and email [email id] for any assistance.
Let me know if you need any additional information. Thank you for your time in discussing my leave of absence with me and for considering my request.
Sincerely,
[Your Name],
[Signature]
Sample#2 Medical leave of absence letter
[Your Name]
[Communication address]
Date
[Recipient's Name]
[Company name]
[Company address]
Subject: Medical leave of absence
Dear [Supervisor/manager's name],
The purpose of this letter is to request approval for a medical leave of absence from my position from [start date] through [end date]. The reason for this request is [briefly explain why you need this medical leave and ensure that it is consistent with the company's leave policy requirements.]
I will ensure that you and any of my teammates whom my leave of absence may impact are aware of my medical conditions and that any pending work will be completed in advance. Additionally, during my absence, I can always be reached at [phone number] and [email id] if there are any emergencies at my work.
I fully intend to recover within the requested time and do not expect to request additional time offs for this matter beyond the dates mentioned in this letter. Please let me know if there is additional information required. I am requesting your approval no later than [date]. I appreciate your understanding.
Yours sincerely,
[Your Name],
[Your Title and department]
[Signature]
Sample#3 Approved leave of absence letter from the employer
[Name of the employee]
[Title]
[Company name]
[Address]
Subject: Approval of leave application
Dear [employee's name],
We received a request for your exemption from office from [start date] to [end date].
This letter is to notify you that your leave application has been approved, and this letter serves as a confirmation. Please know that your absence will be missed, but we wish you the best for your time off.
Should you have any questions or concerns regarding this matter, please feel free to contact me directly on [phone number] or email me at [email address].
We will look forward to seeing you again soon when you return.
Yours sincerely,
[Name],
[Signature]
Sample#4 Email leave of absence request
Date
Subject: Medical leave of absence
Dear [Manager/Supervisor name],
As you know, I have been ill lately, and my doctor has suggested that I take some time off from work in order to recover completely. I am contacting you to request a medical leave of absence from [start date] – [end date], which is for two weeks.
Kindly let me know at your earliest if there are additional steps to be taken to make this official with the HR department.
I ensure that in the meanwhile, my absence will be duly covered by [colleague's Name]. Thank you for understanding.
Sincerely,
Your Name,
Designation, and department
Managing Leave of Absence Submissions
You can manage employee leave of absence submissions in three ways – a well-articulated leave policy, an efficient employee self-service system, and process automation. You can manage the leave requests more efficiently and faster when you have all three.
A Well-Articulated Leave Policy
When the company has a well-articulated leave policy, it keeps the employees well-informed about the standards adopted. It provides the basic guidelines for applying for time offs and when they can use it. The leave policy ensures consistency in productivity even in their absence and clearly understands what is expected from them. Your company's leave policy should explicitly mention how employees can have their time off. Some points to cover:
How far in advance must an employee initiate the leave request?
How many times is an employee allowed to ask for time off in a year?
Is there a formal leave of absence request available?
Which communication tool should the employee use to notify their manager regarding their leave of absence?
What are the company rules to manage overlapping leave of absence requests?
How long can a manager take to process a leave of absence request?
What are the conditions for approving or rejecting leave of absence requests?
The leave policy's primary goal is to make your employees aware of their time off allowances and how to approach the leave of absence request. The requests should be managed accordingly such that it doesn't affect the company's performance.
Self Service
You can use HR self-service software to simplify the leave of absence submissions further. An HR self-service software allows employees to access essential information, including corporate work schedules, payroll accrual history, and a summary of earned benefits. Also, having an HR self-service software helps employees view, edit, and manage required data without waiting for confirmation from the HR department. This way, employees will have control over scheduling time off balance, saving a lot of time for the entire team. All other employees in the network will also be able to see who all on leave are and schedule their work accordingly.
Process Automation
Automation is the answer if you want to enhance your process efficiency. Nothing can make your leave management system more accurate than automation. Modern HR software and tools digitize the overall process and avoid unnecessary circumstances. Using automation, you digitize the leave of absence workflows, ensuring higher compliance with each request.
Managing leave of absence approvals using Cflow
Cflow has a leave management system (LMS) that allows you to automate the leave of absence request processes. This can be managed efficiently to manage leaves without affecting business productivity. Each step of leave management, when done manually, is pretty challenging. But with Cflow's LMS, you can centralize the authorities and keep the teams updated. The choice of automated leave of absence makes a massive difference in your HR operations. Explore more by signing up for a free trial today.
What would you like to do next?​
Automate your workflows with our Cflow experts.​
Get your workflows automated for FREE
---