5 Reasons Why Your Company Needs Workflow Automation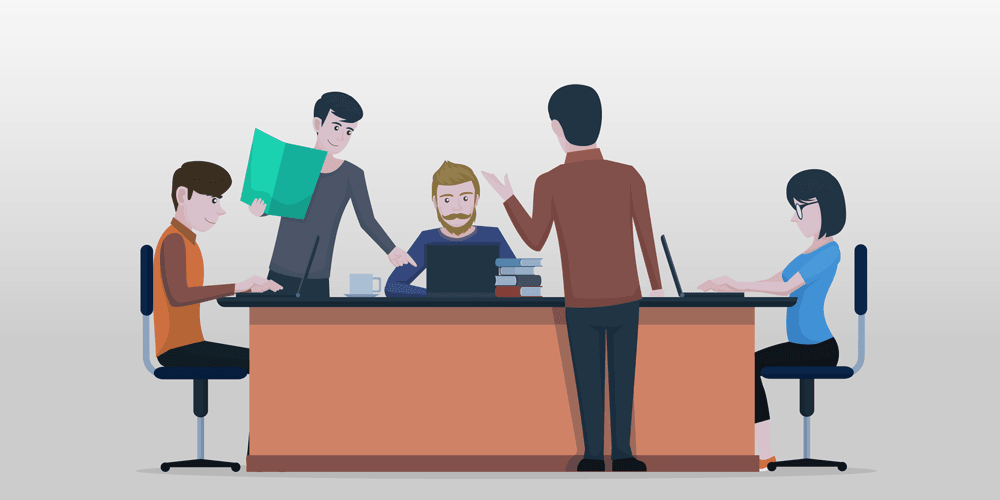 The world is rapidly changing as customers get more accustomed to quick services, and AI-driven search results and expect perfection at every point. Whether you are a startup budding with your ideas or multinational corporates like Google or Amazon doesn't matter because people expect you to deliver top-notch quality in everything you do. The requirement makes workflow automation software essential for every company to meet customer demands.
So, are your teams working efficiently?
Are the available human resources being utilized to their best?
Is there a lot of chaos in executing commands and getting them across to your workforce?
"Before Cflow, we sent docs back and forth for approval. Glad we no longer do it"
All these questions are answered with powerful workflow automation software that changes your everyday tasks like never before.
If these questions sparked something in your mind, it's time your company adopts a paperless workflow software in 2018. By doing so, you prepare yourself for the future and create a more cohesive work environment for your employees, thus delivering what your customers expect of you.
1. Need to Audit? Don't worry!
Take a moment and check how you audit files in your office.
In every office scenario, a file undergoes various revisions. They are usually kept track of with physical copies, which is pretty tedious, or by scanning them yet your current system could be the problem. By using BPM or business process management software, you can digitize your files, use digital signatures and keep track of the changes – all with the click of a button.
2. Automate Workflow, Relax, Repeat
Have you come across videos of manufacturing plants where robots assemble a computer or pack a biscuit packet?
You might probably have and also know that automation is in more places than you might know. Similarly, a series of bots in the automation software can be used to route a file to the assigned person or team automatically. It can do data entry using OCR, approve requests that don't require human intervention, and so on. Workflow automation saves hours and hours of time spent waiting for approval or for a person to manually forward the task to the next level.
3. Keep an Eye on What's Happening with Analytics Reports
A business can witness growth only when you know what's going on.
Automated workflow programs make it easier to keep track of files, everyday tasks, and what employees are actually doing. The paperless setup ushered in by workflow automation software makes it easier to oversee analytics, see which process got completed or delayed, and find how long it takes for a task to be completed.
4. No More Lost Data, There's Always a Backup
One of the most important reasons that your business should upgrade to workflow automation software in 2022-23 is to have a backup of your most important data.
While companies from the 90s are migrating to paperless, digitized workflow, newer organizations should adopt the technology immediately. Everything that you do will be readily accessible through the cloud-based BPM software. That important file that you created if deleted can be recovered from the servers and it creates a sturdy base for your organization, making it ready for the future.
5. Your Document is Safe No Matter What
Encryption, SSL, encrypted, or whatever the technical experts call it, all that you need to know is your document is safe, no matter what.
Hackers won't gain access, the cloud service is fully encrypted, and safe both virtually and physically. When you implement workflow automation software, the confidential data is saved on multiple servers and backed up periodically to ensure maximum reliability.
Cflow is a workflow automation software that can help to streamline business processes in quick and easy steps. The visual builder allows a person with Zero Code knowledge to create workflows and share them with your employees.
Try Cflow for FREE and bring a change to your organization.
What would you like to do next?​
Automate your workflows with our Cflow experts.​
Get your workflows automated for FREE
---