Why Insurance Companies need Business Process Management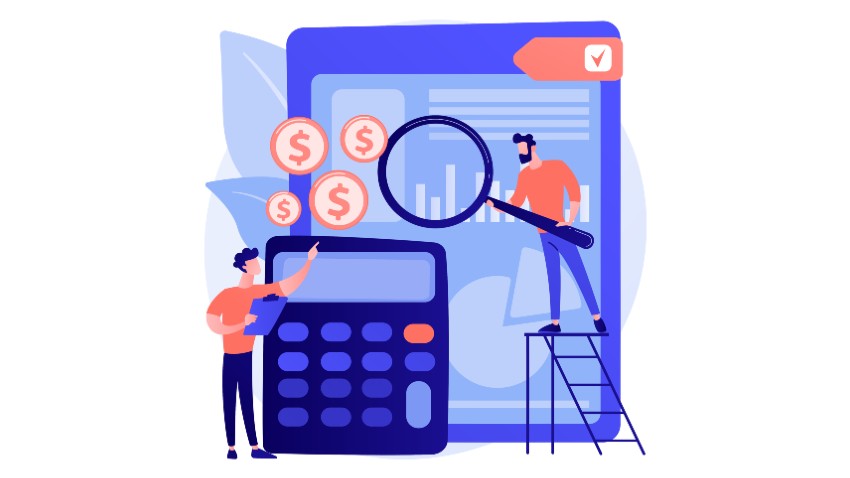 Insurance processes have a reputation for being rigid, tiresome, and lengthy. Long application times and massive paperwork defines insurance claim processing. Added to that, the business and economic disruptions caused by the pandemic have caused insurance companies to adopt remote working models, digital customer acquisitions, and cloud operations. Insurance workflow automation aids insurance companies in streamlining the process flow and improving business outcomes.
Business Process Management for Insurance Companies
The intelligent business process of insurance companies enables better customer engagement and faster claim processing. The repetitive and redundant tasks in the insurance workflow can be automated by adopting business process management (BPM) methods. Business process automation helps businesses maintain a competitive edge by improving and optimizing business operations.
What is Business Process Management?
Post Industrial Revolution, businesses have adopted process management techniques to improve business outcomes. Business process management has continuously evolved from process definition and workflow management to modern business process management. Business process management aids businesses monitor and optimizing their processes continuously. Every business has unique requirements and processes, but BPM enables all organizations to improve their business operations continuously.
BPM may be defined as a management discipline that treats business processes as assets that directly improve enterprise performance. A set of activities that are carried out by organizations to optimize their business workflows to achieve organizational goals. BPM processes need to be executed by people using management tools to achieve specific organizational goals.
Every department in a company handles multiple core processes. Control, collaboration, and coordination of all these processes is important. BPM is more focused on more repetitive and continuous processes that follow a predictable pattern. Unmanaged chaotic business processes result in wastage of time, erroneous results, lack of data, demoralized employees, and unaccountability.
A typical BPM cycle comprises the following steps:
Design:
A form is used to collect data about the process workflows. Once the data is collected the next step is to assign stakeholders for each task. A comprehensive business process management solution can be built based on the data collected and the tasks assigned.
Model:
Modeling the process by way of a flow diagram or a flow chart helps visualize the sequence of events.
Execute:
Based on visual models and the data, a BPM solution for the business process is built. The solution is first tested on a small group and then implemented on a large scale.
Monitor:
The process running through the workflow needs to be monitored and the right metrics need to be identified to measure efficiency.
Optimize:
Based on the feedback, the newly implemented process needs to be modified to be more efficient.
Based on the purpose for which BPM solutions are implemented, they may be classified as integration-centric, human-centric, and document-centric BPM. Business processes like timesheet approvals, employee onboarding, invoice approvals, and purchase order approval can be effectively automated through business process management solutions.
Goal and Benefits of Business Process Management
BPM is a management system that improves a company's overall performance by optimizing business workflows and maintaining the changes that are made to the system. A look at the business process management market shows that the need for BPM has been recognized by companies across the glow.
The goals of BPM are listed below:
Combine information for timely and easy access and analysis of process data
Automatically synchronize system information
Create unique digital models for unique process scenarios
Track the performance of employees and make sure they follow the changes to the system
Large organizations can implement BPM methodologies in a phased manner in order to have better control over the outcome and modify the system as per feedback.
Besides optimizing process workflows and improving process efficiency, BPM provides several benefits to businesses.
Here are some of the benefits of implementing BPM:
Reduce process costs:
Cost-saving is one of the main reasons why businesses implement BPM. Labor and operational costs can be significantly reduced by implementing BPM solutions like workflow automation and business process outsourcing.
Respond and recognize customer demands better:
Recognizing customer requirements and responding to evolving demands is important to keep the business running. BPM helps companies recognize evolving customer demands and respond to them quickly and effectively. Performance metrics like customer satisfaction and retention can be significantly improved through BPM. Cloud BPM like Cflow can create new process models that are centered around the customer.
Improve business productivity:
Meeting evolving customer demands improves the productivity of businesses. BPM renders processes to be more flexible to meet consumer demands. Making changes quickly with built-in quality controls for a better customer experience is easy with BPM.
Gain the competitive edge:
Keeping up and getting ahead of the competition is one of the main business objectives. Working with repetitive and redundant processes takes the focus off research and development activities. Deep market research is essential to plan a winning strategy against the competition. BPM helps streamline business processes so that the focus is more on innovation rather than operation.
Reliable and consistent business processes:
BPM solutions kick out uncertainty from business processes. Standardization of business processes through workflow automation brings reliability and consistency into the process. When processes are not standardized, quality control becomes a problem. Standardization of business processes also facilitates future improvements and helps leaders understand the impact of business decisions on the process.
Improved cross-department collaboration:
Collaborative work culture is important to achieve business goals, and BPM helps improve cross-department collaboration by increasing employees' awareness of how processes relate to one another.
Improves safety, compliance, and security:
Lack of transparency among business processes is the main reason for safety, security, and compliance issues. BPM addresses these issues by improving transparency among stakeholders. All the stakeholders are made aware of the compliance requirements of the process to ensure adherence to policies and compliance standards.
The compelling benefits of implementing BPM draw banking, insurance, and financial institutions to include BPM methodologies in their core business strategy.
Understanding the Insurance Process
The insurance market is highly competitive. Customers are presented with a number of options to choose from. The cost of switching is very low, almost non-existent. Insurance companies need to maintain a high level of customer service, retain policyholders, and develop business. Insurance companies must focus on understanding the customer's journey, which helps identify specific areas of improvement for driving business and cross-selling.
Key areas that insurance companies need to improve are:
Sales:
Customers may grow frustrated if insurance agents contact them often during the quotation process for gathering information. The main reason for application dropouts is the multiple rounds that customers go through while taking an insurance policy. An accurate process model helps identify the root cause of the application dropouts and best practices to speed up the quotation process.
Underwriting:
The claim underwriting process is a tedious process. Improper resource allocation in underwriting results in a waste of time, for example, assigning simple and less costly claims to senior and experienced underwriters results in time and effort wastage. Insurance companies need to review allocation methods so that the priority and cost of claims are evaluated and assigned to appropriate resources.
Claims:
During the first notice of loss (FNOL) or claims intake, critical information about the loss is often left out when it is routed to the wrong adjuster. Some claims require repeated customer interactions to clarify. Having a detailed activity-level process modeling helps insurance companies standardize the intake questionnaire and reduce instances of information loss.
Claim settlement is a critical function of insurance companies. Prompt and accurate claim settlement services are the basic expectation of insurance policyholders. The main types of insurance policies are life or personal insurance, property insurance, disability insurance, health insurance, and automobile insurance. Each claim is different; the claim processing varies according to the type, situation, and insurance company.
Understanding the process flow in an insurance company is vital for implementing business process management methods. Successful implementation of BPM requires accurate modeling of the insurance claims processing workflow. Insurance companies need to have standard operating procedures to minimize claim severity, adjuster downtime, and fraud.
The steps involved in processing an automobile insurance claim are listed below:
First notice of loss (FNOL): following the loss event, complete details on the claim are gathered and the claim is assigned to the appropriate claims adjuster. Simple, low-cost claims can be settled during the FNOL step itself.
Appraisal: the initial assessment of the damage is conducted to decide further claim processing steps. Claims that are filed for bodily injury or total loss need to be handled separately.
Claim adjustment: the loss is then compared against the coverage limit in order to set the loss reserve and negotiate a settlement with the policyholder.
Settlement: the claim settlement is then agreed upon and the agreed amount is transferred to the appropriate party or parties.
Subrogation and salvage: processing of certain claims may involve payment collection from other parties (subrogation), or the sale of scrapped auto parts and totaled vehicles (salvage).
The claim processing workflow can be modeled with the help of a workflow diagram or a flow chart. Visualizing the claim process helps identify the process loopholes, redundancies, and improvement areas. The BPM for insurance companies can be designed to eliminate redundancies and include process improvement areas.
Current Insurance Process Landscape
As insurance company operations grow in scope and complexity, their processes have become fragmented across products and geographies. Increased mergers and acquisitions in the insurance sector have caused duplicate process flows and overlapping insurance functions. This has also led to an increase in disconnected systems operating with complementary functionality of enterprise modules. Business participants are also performing activities across various application interfaces, leading to inefficiencies in monitoring and tracking.
The main challenges faced by the insurance industry are:
A single or a household can show interest in multiple insurance products. The lack of a unified process platform curtails cross-selling opportunities for insurance companies
Capturing customer details from a single household involves capturing repetitive demographic data. Customer frustration may increase when providing the same demographic data multiple times.
Unstructured work and communication processes for agents, call center executives, and claim adjusters result in administrative overhead, lower productivity levels, and customer satisfaction levels.
The lack of unified process platforms results in a lack of transparency on the status of interaction in the process cycle
Business Process Management for Insurance Companies
Time tested method for maintaining a competitive edge in the insurance industry is to improve existing business processes continuously. Overhauling existing processes to adapt to changing times is a reliable way to improve business efficiency and quality of service. The insurance industry being one of the most labor-intensive industries requires process improvement methods like BPM to bring about standardization, accuracy, speed, and consistency of its process workflows.
The challenges faced by insurance companies can be effectively addressed by taking a process management approach that involves philosophical and analytical toolsets provided by BPM.
Depending on specific use cases, BPM tools like process automation, process reengineering, business activity monitoring, and workflow management can be chosen.
Why do insurance companies need BPM?
BPM has helped financial institutions realize several benefits related to operational efficiency and business innovation.
Operational Efficiency:
Cost savings per transaction is the norm to measure the effectiveness of BPM implementation.
Improved employee productivity:
BPM helps automate manual tasks, which frees employees to focus on high-value activities.
Accelerate processes:
Enabling faster decision-making and better operational speed are ways in which BPM accelerates business processes
Increase partner responsiveness:
BPM tools enable partners to onboard faster
Better inventory management:
Accurate and proactive inventory management is another benefit BPM brings to insurance process workflows
Business Innovation:
Implementing BPM methods enables insurance companies to innovate on business offerings.
Enhancing product capabilities:
BPM can be used in agile product design and to improve the ability to implement new products.
Improve customer service levels:
BPM improves the flexibility and speed of customer-facing processes, which in turn improves the accuracy and quality of customer service.
New business opportunities:
Insurance companies can adopt newer ways to approach a business problem with BPM tools.
Over the past few years, property and casualty life insurers have shown keen interest in BPM. Major BPM initiatives by the casualty and property insurance companies are focused on the front office, claims, and underwriting processes. Life insurance companies on the other hand have been using advanced BPM tools for underwriting and new business processes.
We have chosen 3 key areas suitable for BPM in the insurance industry, namely, BPM in the front office, BPM in underwriting, and BPM in claims.
1. BPM for the Front Office:
Front-office operations are mostly client-facing. By implementing BPM for front-office operations, insurance companies can handle agents more effectively, optimize multiple distribution channels, and increase the probability of renewals and new businesses. Introducing various insurance options to customers, monitoring the performance of distribution channels, and updating agent compensation management are some of the capabilities that BPM brings to front-office operations. Insurance companies can enhance new business and renewal management by using BPM tools for automating policy renewals and supporting prospect identification and automatic quote generation.
2. BPM for Underwriting:
Underwriting is rated as the most tedious and labor-intensive process in insurance workflow. Implementing BPM in the underwriting process leads to significant bottom-line and top-line impact by enabling increased transparency in the underwriting process. BPM also enables improved policy administration and aligns underwriting process goals with the company's goals. Achieving rule-driven decision-making and straight-through processing is simplified by BPM. Insurers can build configurable underwriting systems that lower maintenance and support costs with BPM.
The underwriting process is rule-based and decision-intensive, and BPM helps automate simple and medium-complexity calculations. Complex quotes that require specialized underwriters are automatically routed to them. A BPM solution empowers underwriters with guided prompts and risk models that help them evaluate risk under party and policy factors.
3. BPM in Claims:
Implementing business process management for claims enables insurance companies to process claims and manage risks effectively. The overall claim processing time is significantly reduced through BPM. Management of third parties is more efficient when BPM tools are used. Insurers can automate claim routing to the claims adjuster, improve compliance with regulations, enable straight-through processing, and enhance customer service across multiple touchpoints through BPM.
The entire claims lifecycle can be effectively managed while managing the risks with insurance business process automation software. In addition to the above insurance functions, BPM can also be used for managing life insurance document management by automation and other process flows of insurance companies. A cloud BPM solution like Cflow can be used for automating key insurance workflows within minutes, as opposed to several days with manual processes. Our no-code software automates the insurance workflow easily using visual form builders that even a non-technical person can use.
BPM Performance Metrics
The success of BPM-based insurance processes may be evaluated through performance metrics. The metrics for evaluating BPM solutions may be categorized into cost, performance, and value metrics.
Cost metrics: these metrics help evaluate the infrastructure, technology, and maintenance cost of BPM. Other factors like cost reduction in application development and support, operational costs, person-hours, higher availability, and minimized downtimes, also contribute to cost metric determination.
Performance metrics: these metrics can determine the performance of runtime processes at the business level and non-functional level. Non-functional activities include data retrieval, calculations, presentation at the axis of time, and throughput. Business-level activities include the measurement of productivity and cycle times.
Value metrics: these are derived metrics for measuring improved customer delight and user satisfaction. They also cover operational cost savings and new product developments that are part of setting and measuring metrics. The effectiveness of the insurance workflow management system can be measured by gauging the process performance in lead management, underwriting, and claims process.
BPM metrics for Lead management: lead management in insurance involves the subscription of leads of a variety of policy product types. Existing policy events like renewals, cancellations, and upcoming premium increases also need to be tracked. Each sub-process in lead management is assigned a performance metric.
Quote inquiry: Quote, counts are a metric that averages quote numbers and the time is taken to process quotes by the servicer.
Premium value: These metrics measure premium calculations by a line of business and product types.
Policy creation: This metric measures the policies which get retained and renewed successfully.
Renewals: This metric measures the policies that get retained and renewed successfully.
The lead management conversion rate can be further spliced based on the data on failure to analyze the rejection rate.
BPM Metrics for Underwriting: The metrics for underwriting vary depending on the complexity of the insurance products involved. Policy products that have multiple coverage areas involve multiple underwriting teams. The primary process that can be evaluated in underwriting is rating acceptance. The sub-processes are information assessment, risk evaluation, and case routing.
Error count:
The average amount of errors committed during information assessment is recorded by this metric.
Case count response time:
This measures the cases being routed through manual workflow and processing times.
Premium valuation risk index compares the total premiums quoted with risk indices by the line of business and agencies.
Derived process metrics like accident loss ratios on renewals, the average cost of acquisition, and the average cost to renew provide insights that reveal technical leakage occurrences.
BPM metrics for claims processing: claims processing can be divided into claims acceptance and claims acceptance sub-processes. Performance metrics are:
Claims events: This measures the count of claims processed by the carrier.
Claim status counts: Provides an overview of the count of claims across different statuses.
Rejected claims: Measures the number of claims in the rejected state.
Loss assessment: Counts the loss assessment on the claims.
Subrogation count: Measures the claims that a carrier can recover.
Fraudulent claim count: Measures the number of claims classified as fraudulent.
In addition to the above metrics, the number of approved and rejected claims can be analyzed against pivots to reveal patterns related to coverage and demographic information.
End-to-end workflow automation
Build fully-customizable, no code process workflows in a jiffy.
Benefits of BPM for Insurance Companies
Insurance companies seek to increase the effectiveness, productivity, and efficiency of product management. The challenges faced by companies in providing efficient services are operational costs, regulatory changes, and dynamic customer expectations. To appreciate the benefits of BPM in the insurance industry, we should know the main challenges faced by these companies:
Claims processed through non-integrated applications restrict the visibility of status
Large volumes of paper-based transactions
Manual processing of customer requests routed through various channels
Need to handle multiple files that make it difficult to track work progress and pending work
Lack of accuracy and consistency in data handling
Inadequate but costly exception-handling methods
Dynamic compliance requirements
BPM for insurance companies is like a one-stop solution that addresses all these challenges and also helps improve efficiency and productivity. Some of the insurance processes that can be effectively automated through BPM tools are:
The insurance policy claims process
Peer review process
Process of hiring an insurance policy
Customer service process
Reservation and Quotation process
Audit process
Legal and property protection processes
Accident management process
The following are the benefits of implementing BPM in the insurance industry:
Quick response and reduction in processing time:
The processing time for insurance claims can be reduced by as much as 50% by implementing BPM. Reduction in processing time automatically results in quick responses in claim processing.
Better work planning by employees:
BPM lays down the insurance claims processing workflow clearly so that employees understand the flow and priority of tasks. Employees are in a better position to plan their work priorities with BPM. Better work planning leads to an increase in the number of transactions processed per employee.
Organizing and grouping information:
Vital claim information like payment details, emails, and participant information is organized and grouped by BPM tools. Every file can be accessed by employees, which allows more speed and agility in their response to the customer. Process bottlenecks can be easily spotted, and reaction time can be reduced significantly.
Manual process automation and integration:
Tedious manual processes can be effectively automated and seamlessly integrated with other systems through BPM solutions.
The steeper learning curve for new hires:
Automated insurance processes accelerate the learning curve for new hires.
Improving the quality of products/services:
Automation brings about standardization in insurance processes, which in turn reduces data errors. The overall quality of insurance products and services can be greatly improved through BPM.
Better regulatory compliance, risk management, and audit recording:
Implementing BPM enables real-time traceability of process statuses. This improves internal control and visibility over processes. Regulatory compliance is significantly improved and the rapid adoption of new laws.
Automatic validation of documentation and balances:
BPM solutions automatically validate the balances and documentation on the date of occurrence and declaration of total loss if the damage exceeds a percentage of the insured value.
Enhanced customer support:
Implementing BPM can significantly improve customer service by reducing processing times and improving response times.
BPM Workflow Examples for Insurance Companies
BPM enables faster and better decision-making in the claim processing and underwriting processes. Insurance workflows that can be effectively automated through BPM solutions are listed in the below sections.
1. Claim to process:
Processing insurance claims is the core of insurance companies. Claim processing is a rather tedious process that involves gathering information, corresponding with third parties, and validating data. From the customer's perspective, lengthy claims processing leads to frustration and friction. Automating repetitive and redundant claim-processing tasks helps save a significant amount of time and effort. Tasks like e-signing, data collection, and form filling can be effectively automated through BPM.
2. Sale of policies:
Attracting clients is a challenge for the insurance industry which is ridden by rigid and tedious processes. Even a simple process like enrolling a new customer can be lengthy and cumbersome. Adopting workflow automation software like Cflow enables insurance companies to streamline their processes and replace traditional paperwork with digital documentation. Sales materials, contracts, and forms can be digitally delivered to customers, which they can sign and send through email.
3. New product development:
Developing new products that align with dynamic customer requirements helps insurance companies sustain themselves in a highly competitive market. New product development can take a long time when companies follow conventional archaic methods. Approval from multiple stakeholders, gathering requirements, and finalizing the scope of new product offerings requires accurate documentation that is updated in real-time. Using BPM tools helps insurance companies keep track of documents, and manage, update, and store them digitally.
4. Modifying membership policies:
During the time that a customer holds a membership policy with the insurance company, there may be many changes in their personal front. These changes impact the benefits and eligibility of the consumer. Adding a spouse or dependent, updating medical records, or updating financial backgrounds requires the exchange of multiple documents for verification purposes and several signatures to finalize the policy. Using insurance workflow automation software enables insurers to share and distribute information digitally within very short durations.
5. Compliance management:
Staying compliant with industry-related policies is paramount for insurance companies. Document management software helps in automated data collection and preparation, and regulatory report scheduling. Insurance companies can stay updated on regulatory policies and ensure 100% compliance.
Conclusion
Along with other industries adopting BPM to improve their business operations, the Insurance industry has also been adopting BPM into core business operations. A market report on Business Process Management reveals that the market which was valued at 3.38 billion in 2020 is expected to grow at a CAGR of 6.265 to reach 4.78 billion by 2026, with the BFSI industry as the key market growth driver.
The insurance marketplace demands high levels of efficiency, visibility, and flexibility in business operations. Insurance workflow automation helps them deliver just that! Cloud BPM solutions like Cflow can automate insurance workflows effectively. From insurance claims processing workflow to underwriting workflow, all the processes in between can be easily and quickly automated in Cflow.
Easy-to-use tools like visual form builder can be used by just anyone to set up workflows in a jiffy. Workflow automation has the potential to revamp tedious and cumbersome insurance processes with speedy and accurate automated workflows. We look forward to showing you the unlimited potential that Cflow can bring to your business operations.
Sign up today to know more.
What would you like to do next?​
Automate your workflows with our Cflow experts.​
Get your workflows automated for FREE
---