Process Improvement – A Critical Component of Organizational Development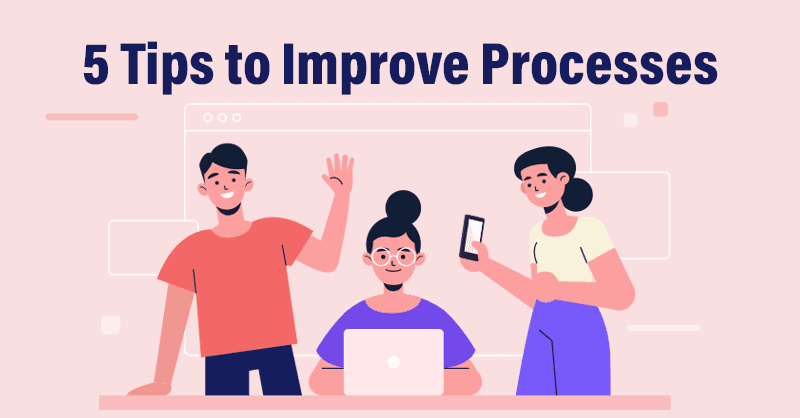 Our world is ruled by digital applications, gadgets, and digital content that keeps us engaged and informed at all times. Despite such high levels of digital sophistication, project deadlines are missed sometimes, budgets are exceeded, resources are improperly utilized, or project goals are not achieved. What is lacking in these processes? Business processes need to be continuously improved to deliver optimal outcomes always. Companies that want to stay ahead of the competition, must make process improvement an integral part of their business strategy.
Introduction to Process Improvement
Wherever there is a process there is always room for improvement. Business processes are not the fit-and-forget types, they need to be improved continuously so that the business stays relevant. What is process improvement?
The proactive task of identifying, analyzing, and improving existing business processes in an organization for optimization and meeting higher quality levels and business goals is the definition of process improvement.
Process improvements follow systematic approaches that are based on specific business management methodologies suitable for businesses. Some management methodologies include benchmarking and lean manufacturing, each of which focuses on different improvement areas and follows different methods to achieve process goals.
While improving processes, process workflows may either be modified or complemented with sub-processes or redundant processes may be done away with altogether. The definition of improvements is not restricted to improving the efficiency of standalone processes, but rather complete organizational development and improvement.
The process of improving is not a one-off initiative, but rather an ongoing practice that should always be followed up with the analysis of tangible areas of improvement. The results of a successfully implemented process improvement initiative can be measured in the enhancement of product quality, increased productivity, customer loyalty, and customer satisfaction.
Process improvement methods enhance process productivity, help develop the skills of employees, increase profit and efficiency, and ensure a faster return on investment.
Process improvement can have several formats business process management (BPM), business process improvement (BPI), business process reengineering, or continuous process improvement. Irrespective of the terminology, all methods focus on minimizing errors, reducing wastage, improving productivity, and streamlining process workflows.
Process improvement is often confused with business process reengineering (BPR). BPR is a practice that is applied to processes that require major and drastic changes. Companies that are looking at complete process redesign usually go for BPR.
Business process improvement on the other hand is used for workflows that require modifications that do not alter the essence of the process. BPR is usually executed on broken processes with expected results of up to 90% better budget optimization, speed, and quality.
Process improvement focuses on processes that need to be enhanced, with improvements expected within the 10-30% range. In some cases, BPI and BPR can be implemented together for achieving common organizational goals.
The decision to automate must be backed by a complete analysis of the process. The purpose of the existing process must be understood first before going for process improvement. This analysis will help identify if the process is moving towards the expected goals. The resources to be allocated to the business process improvement must also be considered before initiating process improvement. The success of process automation can be measured by the KPIs that help evaluate the effectiveness of implementation.
Need for Process Improvement
How do you recognize the need for process improvement? There are several telltale signs that your business requires process improvement. A study by the Center for Economic and Business Growth in 2012, states that every $1 spent on process improvement and quality management programs returned $6 in revenue, $16 in cost reduction, and $3 in profit. Knowing where and when to improve processes is more important than the process improvement initiative itself. Here are some reasons why your business may need process improvements: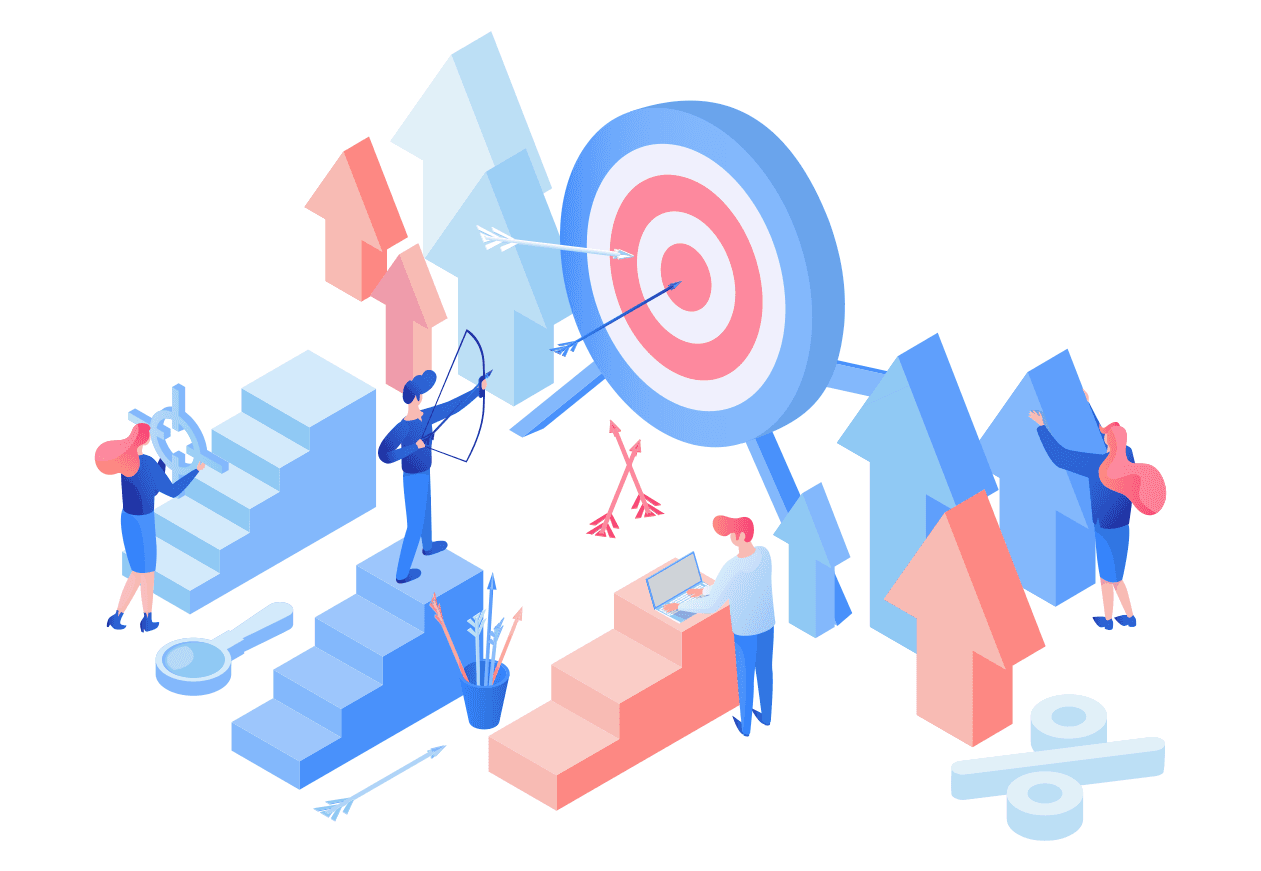 Growth
Some businesses are growing so fast that they need to make process improvements on a regular basis in order to make processes more efficient. Business growth brings more customers, more steps and controls, and more employees. Maintaining steady business growth requires process improvement methods like automation.
Launch of new products and services
Behind the successful launch of new products and services is a change or improvement of processes. Leading organizations like Pixar and Toyota have implemented continuous improvement techniques to assure the quality of the products they have developed. Any new product launch requires considerable improvements/changes in the existing processes.
Regulatory compliance
Keeping up with safety, governmental, and industry regulations adds to the bureaucratic burden of current business processes. Every time new regulations occur, it is important to review processes to ensure that they are compliant. Any non-compliance may need changes or improvements in the process to ensure 100% compliance.
Starting a new business
Startup businesses look at various ways to sell their products. Standardized processes are required to sell the product well and also to serve the customer efficiently and consistently. At the beginning of every startup journey, sales move fast, the real challenge is to maintain sustained sales for longer periods. Improving processes ensures that sales volumes are maintained.
Reduce costs
Businesses that are known for providing low-cost products and services to their customers need to improve a wide range of operational processes. Companies that are not focused on low cost may need to work on cost-cutting when clients ask for it. Streamlining processes by adopting lean management methods to reduce waste and lower costs.
New technologies
As new technologies emerge, business processes need to be updated accordingly. Sometimes, the process may not be affected directly but processes at the customer or supplier's end may change. In order to keep up with these changes, a business may need to change its processes.
New employees
While hiring new employees, companies need to have a planning methodology that takes strategic priorities from the top and works them through the company to the bottom. Improving existing processes ensures that tasks are effectively delegated to team members.
Improving sales
Companies that are looking to increase sales might want to relook at their sales processes to locate the missing steps or procedures not being followed, or underutilized sales channels.
Mergers and acquisitions
Whenever mergers and acquisitions happen, processes from different companies and cultures need to be aligned and combined seamlessly so that business operations are not interrupted. In order, that process duplications and extra work to be avoided, process improvement methods need to be implemented.
You need to evaluate existing processes by asking the following questions –
1. Where are the bottlenecks?
2. How involved are your employees as a team?
3. Does it give them the big picture to work towards a bigger goal?
4. How many splits a single process can undergo for maximum efficiency?
5. Are there any steps that take more time and is it truly justified?
6. What will the initiative improve in the process?
End-to-end workflow automation
Build fully-customizable, no code process workflows in a jiffy.
How to go about Process Improvement?
To identify opportunities for process improvement, start defining the processes that exist in the organization. Once the process issues are identified, the next step is to choose a process improvement method that involves key players in the organization for spotting improvement opportunities. Choosing the right methodology helps businesses set parameters that identify opportunities and steps toward improvement.
Here are some simple steps to guide you through process improvements: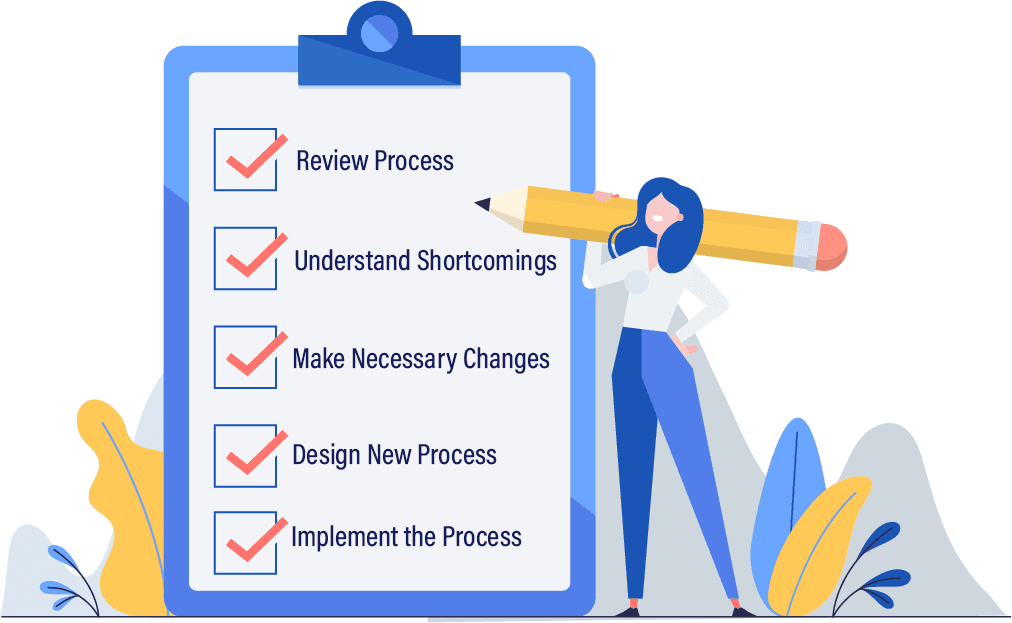 1. Review Existing Processes
There could be many hidden potholes in your existing process which is why it is important to start by reviewing it and identifying the weak points.
2. Understand the Shortcomings
Instead of trying to fix a process individually at different points, review and analyze it as a whole. Once you have fully understood the process, start by removing the shortcomings and building an entirely new process for maximum efficiency.
3. Edit and Make Necessary Changes
Based on the identified shortcomings, make the corrections necessary to your process. No process is perfect on day one, go ahead and continue to iterate to evolve into a near-perfect version.
4. Design a New Process
Create a flowchart or line diagram to easily understand how one task should move from an individual to the rest of the people in the team. Put it into action and see if there are still issues that persist.
5. Implement the Process and Witness Changes
Give it time once you have created and implemented a brand-new process. Don't make changes immediately but give it a couple of days or weeks based on how complicated or big it is before making minor changes.
Types of Process Improvements
Through process improvement techniques, companies aim to improve internal workflows, which in turn improves product service and quality, reduces billing cycles, and improves delivery times. Depending on the aim of process improvement initiatives they are classified into the following types:
Cost cutting – Restructuring key business processes is an effective way to streamline processes. It also helps ascertain process redundancies that lead to increasing costs. Unnecessary tasks are eliminated through restructuring, which paves way for optimal resource allocation.
Improving communication – Process improvements also aim to establish a clear communication stream within the process. Unlike manually operated processes that entail several rounds of email communication, process automation decreases the volume of email exchanges and contact touchpoints between workers and departments. Communication streamlining can be achieved by special software that helps employees see and share necessary information. Using this software cross-departmental alignment and transparency can be improved considerably.
Process visualization – Visualization of processes can be done via process mapping. Process models can greatly simplify auditing and make improvements, and identify bottlenecks as they arise.
Process Improvement Techniques
There are several business improvement methodologies that are aimed at helping your organization tackle process issues by analyzing and fixing them. Each method suits a different business need. Some focus on getting the company culture into the groove for process improvement and some on lean process techniques. Commonly followed process improvement techniques are listed below:
5S –
This is part of the Kaizen and Lean methodologies. 5S stands for sort, straighten, shine, standardize, and sustain. This process improvement model brings more consistency and standardization to the process improvement efforts.
Kaizen –
This methodology promotes continuous improvement with a strong emphasis on lean and agile practices. Kaizen focuses on improving quality, productivity, and efficiency through small and progressive shifts in daily work or corporate culture to foster an environment that does not punish mistakes or errors. This method focuses on preventing mistakes or errors from happening again.
PDCA –
This is also part of the Kaizen methodology and stands for Plan, Do, Check, and Act. This method is effective in identifying processes that need improvement, thereby, making the organization more efficient. The first step is to identify the issue (plan), create and implement a solution (do), evaluate data for effectiveness (check), document the final results, and implement the plan if it is successful (act).
Six Sigma –
This is among the most popular process improvement methods that pull workers up through ranks classified using karate belts. The starting stage is the green belt and the highest is the black belt. There are 2 ways to break down process improvement through specific steps by following the Six Sigma model. The steps in Six Sigma could either be defined, measured, analyze, improve, and controlled (DMAIC) or define, measured, analyze, designed, and verify (DMADV).
Cause and effect analysis –
Another process improvement tool derived from Six Sigma is the Cause and Effect analysis. As the name suggests, this method aims at identifying the problem (cause) using a diagrammatic approach. Once the problem is identified, the relevant roadblocks are discovered to ascertain why the process isn't working.
SIPOC analysis –
This is another diagram-based Six Sigma approach that happens during the Measure stage of DMAIC or DMADV. Using the SIPOC analysis, organizations define and establish a process improvement project and identify requirements before starting.
Value stream mapping (VSM) –
The customer's perceptions of a business process are visually represented by the VSM method. This representation helps identify the value of a product, process, or service to the organization by eliminating waste and redundancy.
Total Quality Management (TQM) –
This process improvement method focuses on long-term success by ensuring customer satisfaction. TQM also helps get the entire company on board for continuous process improvement. Organizations that follow TQM create a culture where employees are not afraid to make mistakes and are driven toward shared business goals.
Kanban –
This is a tool used for process workflow visualization that brings business units, employees, and leadership on the same page for process improvement. The Kanban approach incorporates and advocates lean process improvement.
Process mapping –
this is another workflow visualization method that helps companies to map out a plan for process improvement. Process mapping can be done via process flowcharts, functional flow charts, process models, and process charts. Important information about the process workflow from start to end can be derived from process mapping.
GAP analysis –
A process analysis method that focuses on identifying where a current process fails to meet requirements or where a process deviates from the expected route.
Process Improvement Examples
The main intent of process improvement is to make processes more effective. Here are some examples: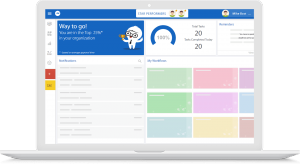 Process improvement to eliminate waste – Any process improvement that focuses on eliminating wasted effort, time, materials, and energy falls under this category. For example, a carpenter puts the nails required in the belt so that they do not have to search for parts.
Process improvement to eliminate steps – Removing repetitive or redundant steps from the process. For example, the removal of 3 questions from a mortgage application that do not correlate to any meaningful differences in risk or compliance.
Process improvement for planning – This involves adding or removing steps within a process. For example, a sales team removes the requirement that sales teams develop a plan for each account because they produce low-quality work that doesn't improve revenue.
Bottom-up process improvement – This method allows ideas from anywhere to flow into your process endeavors. For example, an airline that changes its check-in process based on a suggestion from a passenger.
Process improvement by restructuring – Changing the organizational order or structure to make processes more efficient. For example, a bank that changes its IT department such that developers who write the code are always responsible for supporting the same code in production.
Process improvement by root cause analysis – This method looks for the source of the problem. For example, poor customer service is not caused by employees or training but by an inefficient software tool that adds stress to every customer interaction.
Process improvement by altering priorities – Structuring the priorities of the process. For example, in a manufacturing line where each employee is aware that safety is a priority, and hence stops the line for a perceived safety issue.
Process improvement by pull process – This method allows demand to pull supply to avoid waste. For example, a car manufacturer doesn't manufacture your car till an order is placed.
Process Improvement by Reengineering – This is an alternative to continuous process improvement that seeks to transform a process. For example, an eCommerce company builds a completely automated order fulfillment process from the ground up without any reference to existing manual processes.
Some of the other examples of primes for process improvement are:
• System downtime in manufacturing facilities
• Time-consuming approval processes
• Disempowered, single-task employees
• Unused product inventory
• Processes that involve excessive non-billable hours
• Duplicate reporting
• Excessive email or Slack communication
Process Improvement and Automation
How is automation related to process improvement? Automation is one of the most effective methods. What is automation? Automating process workflows is a process improvement method that focuses on reducing human error, human bias, and inconsistencies in any process. Automation is one of the most effective ways of eliminating the manual burden and minimizing human error and bias.
Process automation helps organizations understand where and what they need to improve and what is working as it should. Robotic process automation (RPA) is among the most popular forms of process automation being adopted by businesses. RPA enables organizations to mimic human actions for tasks or steps in complex processes.
A set of business rules and triggers are an integral part of robotic automation solutions. Automating processes eliminates the need for manual labor in specific parts of the workflow, allowing the RPA to do what humans were previously doing. Some common processes that are automated with RPA include automated email responses, online order processing, categorizing help desk tickets, payroll management, and data exchange between disparate systems. When such tasks are automated, it improves the overall efficiency of the process and frees up workers from performing repetitive and mundane tasks.
Workflow automation using a no-code BPM solution like Cflow is a quick and effective way to improve the overall efficiency of the process. The visual form builder can be used to build workflows for key business processes like finance, procurement, and HR. The intuitive dashboard in Cflow gives the users a bird's eye view of the process status. Controlled access to sensitive business data ensures the safety of data. The workflows can be completely customized as per the unique requirements of the business. Cflow can be seamlessly integrated with other business systems for seamless data exchange.
Conclusion
A broken business process can cost time and money for the business. The challenge lies in pinpointing the process breakpoint accurately and identifying ways of improving processes. When you improve a process, the best practice standards and quality standards are automatically met.
Continuous process improvement is not merely an option but a necessity for any type and scale of business. Process improvements are the best way a company can stay relevant amidst evolving customer requirements and competition. The economy, customers, and even employees are rapidly changing entities that the business needs to catch up with to ride the wave of success.
Choosing the right workflow automation software makes all the difference to process automation in your organization. Cflow is a no-code cloud BPM solution that can be customized to suit your business requirements. To explore the insane automation capabilities that Cflow brings to your business, sign up for the demo today.
What would you like to do next?​
Automate your workflows with our Cflow experts.​
Get your workflows automated for FREE
---