15 Undeniable Benefits of Workflow Automation for Your Business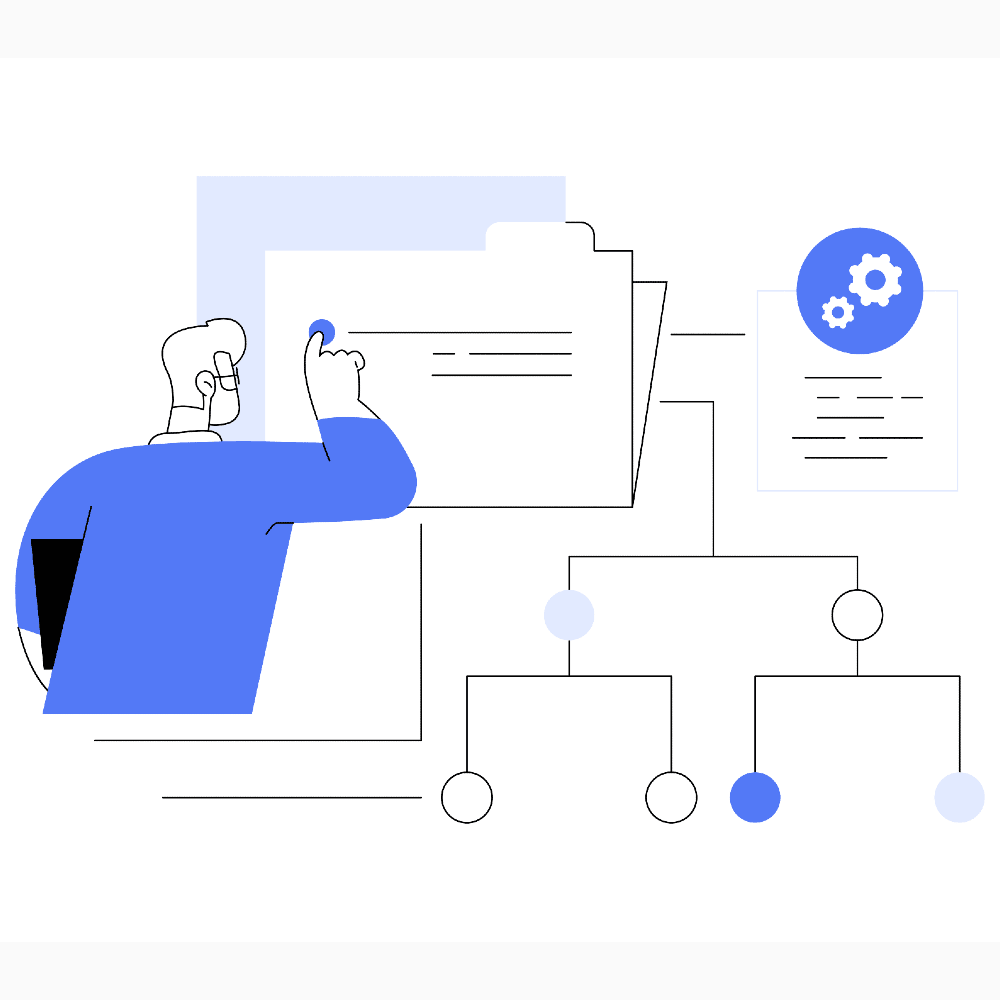 You have the most skilled and competent workforce for key business processes and have equipped your business with the latest technology, yet the business productivity and efficiency are not at optimal levels. When was the last time you reviewed the core business processes? Timely and regular review of business process performance is essential to ensure process outcomes. Business processes are key to smooth business operations. Cutting out redundant tasks to accommodate changes in business operations and eliminating repetitive tasks in process workflows are important steps in optimizing business operations.
Benefits of Workflow Automation for Business
Before getting into different ways of improving process outcomes, let us first understand what are process workflows and what are automated workflows. A workflow consists of a series of sequential steps that need to be carried out one after another with proper approvals at each stage from the beginning to the end.
What is An Automated Workflow?
An automated workflow is a technology solution that automates all the processes involved in the workflow by eliminating most of the human intervention requirements.
Business process automation (BPA) refers to the use of technology to execute recurring tasks or processes in an organization where manual tasks can be replaced. BPA is part of business process management (BPM), which is a much larger discipline that involves the management of complex processes using different management methodologies. Workflow automation is the most effective way to improve business operations and productivity. It offers several benefits that cause a paradigm shift in the way business operations are executed. Read on to understand the various benefits of workflow automation.
15 Benefits of Workflow Automation
1) Identifies Process Inefficiencies and Bottlenecks –
Businesses that use manual methods to run their processes are aware of the inherent inefficiencies and inconsistencies. Manual processes are prone to errors and delays due to a lack of transparency and visibility into the status of each task. Due to the dependency on human effort, manual processes are ridden by biases and bottlenecks. Automating a business process streamlines the process to cut out redundancies and repetition. Workflow automation also brings down the dependency on human effort, which in turn reduces errors and inconsistencies. Automated approvals ensure the timely completion of the process and enhance transparency and visibility into process statuses. Improved transparency eliminates process bottlenecks. Creating a workflow process gives stakeholders a better understanding of the routine activities in the organization so that they can easily identify redundancies and highlight areas of improvement.
2) Cuts down costs and increases profitability –
Lengthy business processes that comprise several repetitive steps run into huge business costs. When resources are tied to a single process for a long time due to these repetitive steps, it causes a delay in processes that share resources. Delayed processes lead to business losses. Automating business processes eliminates the repetitive steps in a business process, which saves time and resources. When processes are executed within a lesser number of steps, the utilization of resources will be optimal. Optimal resource utilization saves business costs and improves business productivity. Workflow automation standardizes the processes so that work gets done faster and with a lesser number of resources. The right automation software can improve the productivity of the teams, which in turn induces cost savings. Another way in which automation helps save costs is the ability to weave multiple applications together for a streamlined workflow. Most workflow software provides reusable code that can be used to create the exact, custom workflow as per their business requirements.
3) Identifies prime areas for automation –
Process mapping forms the basis for workflow automation. Mapping business processes helps identify the tasks that are prime for automation. Repetitive and mundane tasks that do not require human intelligence are the ones suitable for complete automation. A workflow process helps organizations identify opportunities for automation. For example, for the employee onboarding process, a new hire triggers a series of actions such as permission for system access and assigning corporate assets. When done manually, these tasks consume a substantial amount of time for the HR team. Automating these tasks relieves HR from these tasks, allowing them to focus on higher-value tasks. Most workflow automation solutions are no-code solutions that can be used by anyone to create workflows. Visual drag-and-drop form creation can be used to create forms and workflows within a few minutes. A workflow automation platform like Cflow enables teams to create workflows for key business processes within minutes.
End-to-end workflow automation
Build fully-customizable, no code process workflows in a jiffy.
4) Improves transparency –
Workflow automation is based on specified business rules and tasks that are clearly outlined. The tasks are usually based on rules that specify the sequence of tasks and expected outcomes for each task. The stakeholders responsible for the execution of each task are also specified in the workflow. Employees are clear about what they need to do and what to expect from each task. Transparency and visibility into process operations are greatly increased through automation.
5) Eliminates micromanagement –
Micromanagement brings down the morale of employees and makes them feel that they are underutilized. Constant supervision of employees' work and issuance of instructions are considered a nuisance by employees and distract them from doing their work. Automating process workflows eliminates the need for micromanagement, by specifying that tasks for each stakeholder. With a workflow process, employees consistently perform predefined tasks that are assigned to them and are well aware of the due date for their tasks. So, managers need not constantly follow up on approaching deadlines or keep a tab on task statuses. They can spend less time micromanaging and focus more on strategic work. When workflows specify the tasks for each team member, it increases accountability. The more accountability, the need for micromanagement reduces proportionally.
6) Improves communication –
Manual processes lack transparency and clear communication channels. Employees are not clear about whom to approach in case of a query issue or clarification. As mentioned above, manual processes lack transparency and visibility into task statuses and dependencies. If there is a delay or a bottleneck in a process, the entire team spends too much time figuring out where the issue is. A well-established workflow ensures seamless communication between the tasks and stakeholders. Employees are clear about the appropriate communication channels and where to get answers to their questions. Clear communication fosters better productivity and good relationships with management.
7) Enhances customer service –
When the delays and errors associated with manual business processes are eliminated, the quality of customer service automatically improves. Automating the repetitive and mundane tasks in a process frees employees and gives them more time to focus on customer-oriented tasks. Automated workflows can streamline customer communication to improve customer experience.
8) Improves process compliance –
Manual processes are run by human intervention, hence, it is difficult to bring about standardization. The scope of errors and inconsistencies is high in manual processes. Human bias is another disadvantage in manual processes. Through automation, organizations can bring about standardization in the way processes are executed and expected outcomes. Well-established workflow processes, automated tasks, and standardized procedures bring down human error, improve compliance, and minimize costly human biases. Given the myriad of regulations and policies that an organization is expected to follow, compliance may seem like a costly endeavor. Moreover, the cost of non-compliance is much higher. Compliance with the company's policies and procedures is improved significantly in automated processes. Along with improved compliance comes better governance and control over the process outcomes.
9) Measures process performance –
That which can be measured can be improved. It is difficult to keep track of all the tasks and outcomes when executed manually. Key process performance parameters need to be tracked to ensure that the process is on track. Without established workflows, organizations collect data manually at the departmental level. These manual methods are both time-consuming and inhibit a macro-level view of process performance. Automating the process with appropriate workflow software makes it easy to gather and analyze KPIs for every process. Process performance is closely monitored with the help of workflow tools.
10) Increases employee satisfaction –
The main intent of automating processes is to save time and money. Repetitive and redundant steps consume a substantial time of the work hours of employees. Employees also lose interest in their work due to the pressure from such mundane tasks. Automating such tasks relieves them from tiresome work and gives them more time to focus on meaningful tasks. Employee satisfaction increases by automating key business processes. Involving employees in more meaningful work improves employee engagement as well.
11) Documentation and audit trail –
Manual business processes involve large volumes of paperwork for documenting the tasks and their outcomes. The possibility of error and inconsistencies in manual paperwork is high. The paperwork is susceptible to damage and misplacement. Manual documentation does not provide an accurate audit trail. Automating business processes ensures accurate and updated documentation. Storage, recording, tracking, and managing documentation are done accurately via automation. An accurate audit trail is possible with automated processes.
12) Improved billing with automation –
Automating the billing process helps ensure the timely delivery of invoices and improves tracking for payments and communications. Manual processes are prone to delays and missed approvals. Automating the invoice billing and approval process results in faster payments by clients and improved cash flow for the business. Automated and integrated billing functions reduce staff workloads and paves the way for timely and accurate delivery of all customer invoices.
13) Easier collaborations –
the communication tools built into the workflow automation system are extremely useful in building team collaboration. Documents and project materials can be easily shared while providing improved tracking of tasks and increased collaborative capabilities. Using workflow tools, team members can work together and communicate freely. Seamless collaboration between team members ensures better business outcomes and increases camaraderie throughout the organization.
14) Efficient task collaboration –
automating business processes provides several benefits out of which efficient task collaboration is the top advantage of workflow automation. Better collaboration between tasks ensures that they are always in sync and are executed in the correct sequence. The dashboards, calendars, alerts, and notifications provided by the workflow tool provide real-time visibility into the task status and make it easy to spot bottlenecks and opportunities for process improvement.
15) Actionable insights –
the data gathered, tracked, and stored by the workflow automation software provide actionable insights into the health of the process. Workflow automation tools provide the data insights needed to understand the performance, status, and improvement areas in the process. The workflow automation tool also provides data in the form of dashboards, reports, and analytics that provide a bird's s-eye view of the task progress. The management can make informed decisions about process improvements based on this data.
Cflow is a no-code workflow automation software that can be used to automate key business workflows within minutes. The visual drag-and-drop form builder in Cflow can be used to create custom workflows by even a person without any coding knowledge. Businesses can save significantly by using Cflow to automate their process workflows. All the benefits of workflow automation can be realized by adopting Cflow.
The Future of Business is Automated
According to Acumen Research and Consulting, the Workflow Automation market is poised to cross $78 billion by 2030, growing at a CAGR of 23%. In the coming years, organizations will move toward broader workflow automation across business operations and IT activities. A survey revealed that 95% of IT and engineering leaders believe that their companies will prioritize workflow automation. Given the several benefits of workflow automation, progressive businesses are making it a part of their business strategy.
Although many businesses understand the importance of automation, it takes a backseat to more immediate and pressing business operations. When you choose a workflow automation software like Cflow, you gain a competitive edge with intuitive workflows that improve business productivity. If you are looking for help in setting up and optimizing workflows, Cflow is the best bet. You can create custom workflows quickly with this no-code automation software.
What would you like to do next?​
Automate your workflows with our Cflow experts.​
Get your workflows automated for FREE
---