Things You Should Know Before Choosing a Low Code vs No Code Platform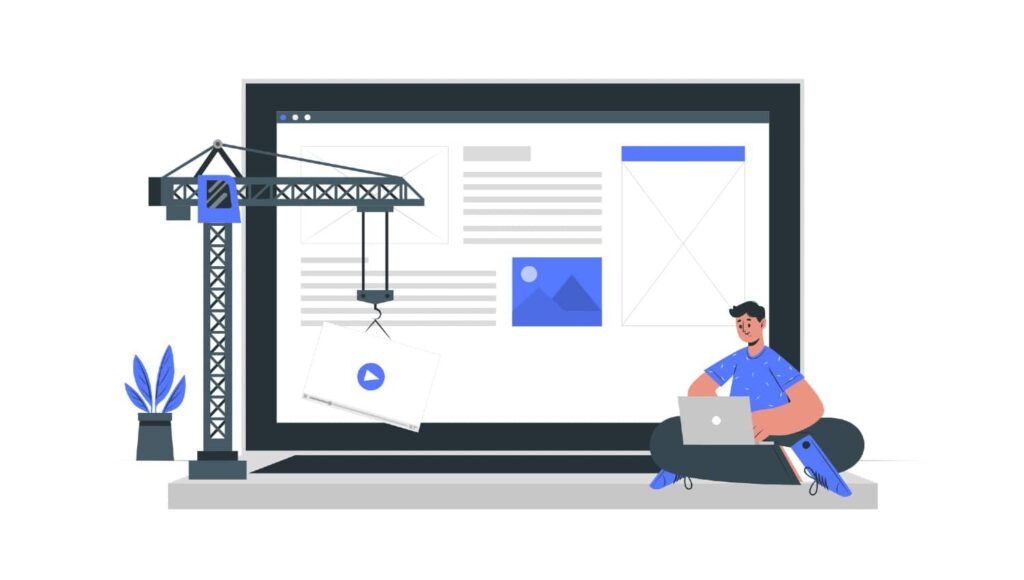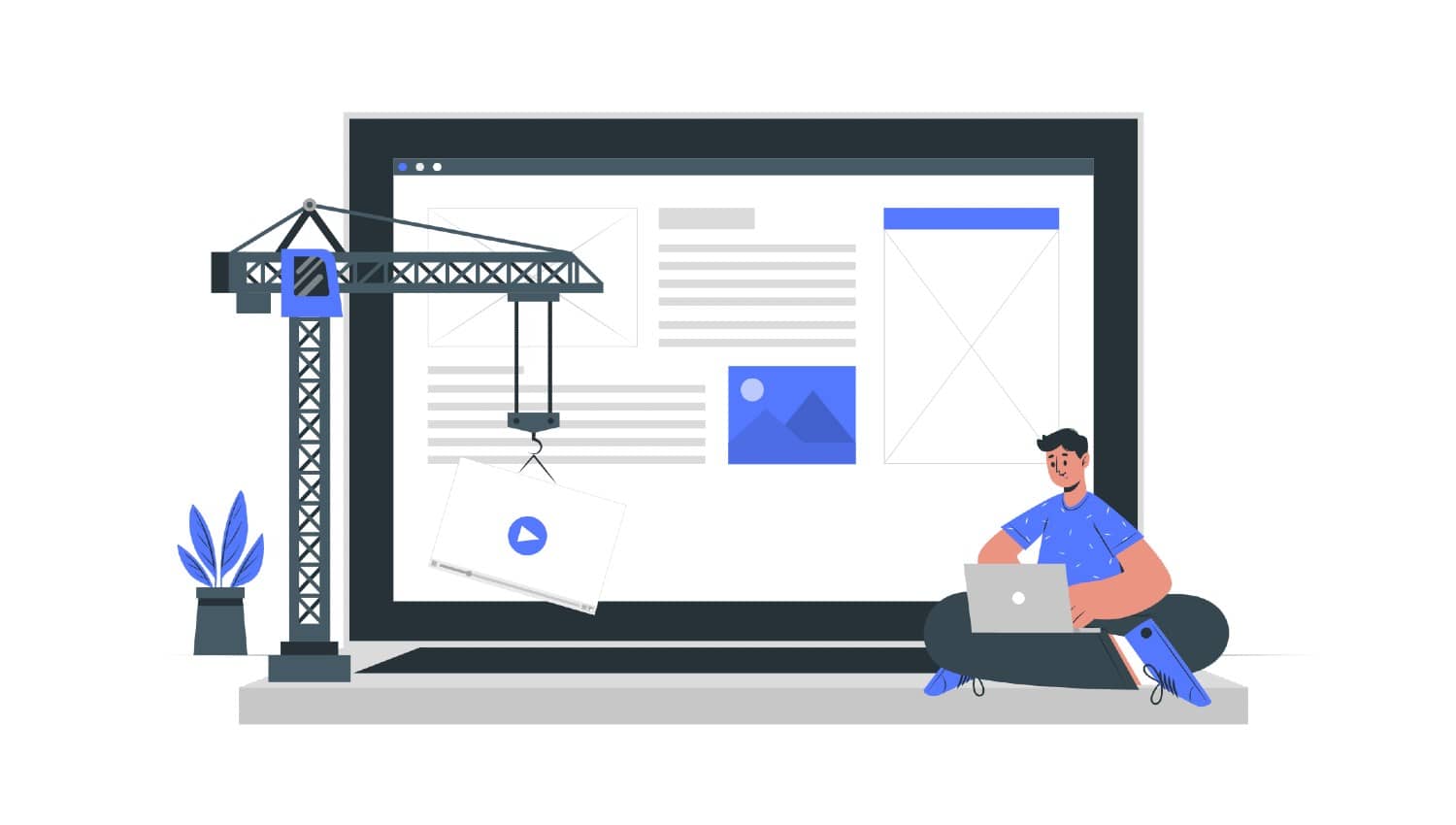 Low code and no code platforms are changing the business world for organizations, large and small. No-code platforms have become popular because they provide a way for organizations to rapidly build websites and apps without spending thousands of dollars on developers or designers. Low-code platforms also allow users to work faster, with less overhead costs involved in creating an app or website.
The recent COVID-19 pandemic has made several organizations automate their business processes and focus on digital transformation. The low code/no code platforms help business leaders to decide the requirements, accelerate automation projects and streamline workflows. Gartner estimates a growth of 22.6% in the global market for low code/no code platforms, reaching around $13.8 billion in 2021. By 2023, 50% of global enterprises are anticipated to adopt low code/no code applications in their companies.
Low-code platforms help non-tech-savvy users create robust and customized applications without writing code. The low-code software you choose will depend on many factors, including your level of technical expertise and the intended use of your app. Low-code/no-code (LCNC) platforms are powerful tools that can be used by developers and IT teams when they want to build internal apps quickly or prototype solutions in an inexpensive way.
Low Code and No Code Platforms Defined
Low code and no code platforms are software development tools that allow users to create applications without writing code. Low-code platforms are used by many types of organizations, including startups, small businesses, and large enterprises.
Low-code and no-code solutions can be used to build a wide range of applications with different functionality requirements that require different degrees of automation from their developers.
Low Code vs. No Code – The Difference
There are so many overlaps between the two approaches as the two vendors exacerbate the positioning despite the subtle differences.
| Differences | Low Code | No Code |
| --- | --- | --- |
| Target users | Aimed at professional developers, which allows them to provide richness and automate complex tasks leading to innovation. | Aimed at business leaders with vast knowledge and a bit of tech-savvy. Mainly suitable for developers and small business owners, non–IT teams such as legal, HR, and finance. |
| Open and closed systems | Is more of an open system. It allows users to extend functionality through its own codes, enabling more flexibility, customization, and reusability. | Is more of a closed system., Since this is a closed system, it allows users to extend it by using templated feature sets and compatibility. |
| Architectural range | This one performs better than no-code as it has better cross-platform compatibility. It is open to adding custom plugins and a wide range of integrations. | This one has limited potential when integrating with other platforms, therefore, has a narrow set of use cases that scales the ability. |
| Speed | Low code needs more training to onboard as it has more customization and offers more opportunities but is considerably faster than traditional development. | No code takes less time to build compared to low code and has minimal risk of potential errors, and ensures proper flow of configuration. |
| Risk | Shadow risk in the IT department is a concern for both, however, low code mitigates it well compared to no code with almost no intervention. | No code works in a parallel infrastructure, which, when not closely monitored will lead to vulnerabilities and technical debt. |
What Makes Low-Code/No-Code Platforms So Easy to Use?
Building applications without writing code. The low-code/no-code platform is easy to work with for developers because it doesn't require any coding experience. You don't have to learn a new language or develop a new development environment, either: all you need is an internet connection and a computer program that can run on your computer's operating system (OS).
When you think of low-code platforms, you probably envision a developer sitting in front of their computer and clicking away. But the truth is that many organizations are using these tools to build applications without writing a lot of code. And even though they're not as complex as traditional applications, they still require some technical know-how to get up and running.
The low-code platform you choose will depend on many factors, such as your level of technical expertise. If you only have basic knowledge about programming languages like HTML or CSS, then it may be best to use one that offers prebuilt buttons for everyday tasks like adding data fields or creating new pages.
On the other hand, if your goal is to create an entire website from scratch (or modify an existing one), then having full access to each page's code could be helpful when debugging errors later down the road—and this option might also give users more flexibility over how they want things done in general!
Low-code platforms are helpful for developers and IT teams who want to quickly get started with their project but may not have much experience working with code or programming languages such as Java or C++.
Getting Started with a Low code /no-code Platform
When you're using a low-code/no-code platform, the process is similar to what you'd expect from any other software development tool. First, you'll need to choose the right solution for your business needs. This can be done by analyzing the various options available and choosing one that fits your needs best.
Once this decision is made, there are still steps involved in implementing it properly:
➤ Defining what kind of project or application will be built with this particular toolset (low-code vs. no-code)
➤ Developing specifications for each component of said project/application
You can also use a low code/no code platform to build an MVP (minimum viable product).
If you're building a website for your startup or business, then using a low code & no coding platform will save time and money—not only because it's faster than traditional methods but also because it comes with built-in features like social media integration and analytics reporting. These days many companies outsource their website development projects, so they don't have to hire developers themselves; instead, they use one of these platforms, which allows them–or anyone else involved in creating an online presence–to focus more on what matters: growth strategy rather than technical know-how!
The low-code platform you choose will depend on many factors, such as your level of technical expertise, the intended use of your app, and the time and resources you have for building an app.
However, whichever platform you decide on will most likely depend on some of these features:
Drag and drop interface – this is the most important feature to look out for in a no-code platform where the developers can easily use the drag and drop interface to create applications and visualize the results.
Mobility – cross-platform functionality is one of the crucial features where this functionality is a standard design enabling automatic building. With the help of the low code platform, you need to build one and deploy it everywhere.
Analytical tools – should have analytical features which will provide you with visual models and other analytical features to help mitigate risks and enhance development speed.
Security and scalability – the low code/no code platform that you choose should be scalable and should provide you with high levels of security. This cannot be compromised and should have large-scale initiatives and security certifications in place.
A low-code platform enables you to automate repetitive tasks, use data from multiple sources, eliminate manual workflows, and enable staff members without technical expertise to make changes independently as needed.
You can use a low-code or no-code platform to build an internal application that automates workflow creates an employee portal, or connects systems with an API. Low-Code and No-Code Automation are two terms used to describe the ability of a platform to automate repetitive tasks. Low-code and no-code platforms can be used to build applications quickly, as well as custom applications.
Low-code platforms are great for creating internal apps for small teams or departments. They streamline the process of building out applications with minimal coding skills and provide a web-based interface where you can add code as needed.
No-code platforms are ideal for larger groups who want to create their own custom software without giving up control of their project's development process. No-code platforms allow you to use drag-and-drop functionality and customization options such as branding, logos, and color schemes — all while keeping your team members focused on what matters most: adding value!
For example:
➤ You can use a low-code platform to automate repetitive tasks such as generating menus or reports on the fly. With the right toolset in place, your team will be able to create customized menus with little effort by simply dragging and dropping elements from prebuilt templates into a simple wizard that helps guide them through their workflow.
You'll also be able to integrate this process with other systems, so users don't have to remember how everything works together—they just have one place where they can get all their information at once. This allows them more time spent actually doing their jobs!
➤ Another great feature of using a low-code platform is that it allows you to access any external data sources through APIs (application programming interfaces). There's no need for IT departments anymore since everyone has access now instead of having separate resources, each working separately!
This makes implementing complex integrations much easier than before because there isn't any friction between systems either way; instead, we're able just to rely solely upon what would normally take days but now takes seconds.
What Kind of Business Problems Can They Help Solve?
Low-code/no-code platforms can help you solve business problems, such as:
➤ Reducing time to market.
➤ Increasing customer satisfaction.
➤ Reducing costs.
➤ Increasing employee productivity and engagement (e.g., happy employees are more productive).
➤ Creating a better customer experience by leveraging the power of automation and artificial intelligence (AI) technologies.
Exploring the Similarities and Benefits of Using Low-Code/No-Code (LCNC) Platforms
Low-code/no-code platforms are designed so that anyone can create an app without any coding experience, but they are also useful for developers and IT teams when they want to quickly create internal apps or prototypes. You can have
➤ Increased productivity.
➤ Reduced costs.
➤ Improved quality.
➤ Increased innovation and collaboration among stakeholders, such as you and your team members, who can now work together more efficiently without spending time on documentation or training new users in their processes.
Moreover, low-code/no-code platforms offer a faster, more flexible way to build and deploy applications than traditional development. In fact, the speed of development depends on the platform you choose. The flexibility of low-code platforms allows you to make changes quickly and test your app in just minutes rather than weeks or months with traditional methods.
They also allow you to quickly create complex solutions, whether a mobile app or an e-commerce storefront website, with custom widgets that display product details based on customer input (e.g., adding photos of purchased items).
There are many other benefits of using low code platforms: they save you time by eliminating the need for learning new software skills; they reduce training costs because there's no need for expensive training sessions; there's less risk associated with hiring new employees who don't know how everything works already (which could lead them taking longer if asked questions about what tools should be used); there is less risk than hiring someone from outside who might not understand how things work within your organization unless given specific instructions on what needs to be done first before jumping right into work tasks since most companies do not allow remote workers.
Suppose you have experienced delays in getting new technology or solutions approved because of budget considerations and resource constraints. In that case, a low-code environment allows you to easily implement solutions to meet immediate needs.
They share some similarities as they both have the common approach of adopting PaaS solutions with a workflow-based design for logical data progression.
Creating a balance in using technology – both these low-code and no-code platforms are designed to empower different users, which reduces the process of hiring specialists and expensive technologists.
Enabling productivity – you can increase the velocity of development and progress, clear IT backlogs, reducing project timelines from months to days to enhance the speed of product rollouts.
Customer feedback – low code/no code helps reduce risk by showcasing easy-to-build prototypes to customers, which help gets timely feedback. This reduces project schedule, risk, and costs.
Building more than buying – commercial-off-the-shelf (COTS) products can be expensive, and the one-size-fits-all approach doesn't work all the time. So when you use low code/no code platforms, you can incentivize in-house customization, which helps you overcome the build dilemma.
Consistency – low code/no code platforms ensure uniformity in debugging and code consistency. It helps maintain a centralized system where developers can spend time troubleshooting the issues rather than understanding how the framework functions.
Better collaboration – with low code/no code platforms, you can have better business and development team relationships since they often seem like a push-pull relationship. You can achieve better balance and an understanding of the two worlds.
Cost-effectiveness – low code/no code platforms are most effective in maintaining infrastructure costs and lowering maintenance costs, thereby enabling better ROI and agile product releases.
What are the Disadvantages of Using No-Code and Low-Code Platforms?
There are some downsides to using low-code and no-code platforms.
First, you don't have as much control over the code as you would if you were writing it from scratch.
Second, since IT departments or developers do not need to use these tools, they're often not as flexible or customizable as traditional software development methods.
And finally, because these platforms lack the support of larger organizations like Microsoft (which has its own tool called Azure), it can be hard to get help when something goes wrong—or even just for general questions about how your application functions under different circumstances (like being offline).
End-to-end workflow automation
Build fully-customizable, no code process workflows in a jiffy.
Some Examples Of Companies Using No Code/Low Code Platforms
The following companies have used no code/low code platforms to build their businesses:
➤ Vezadigital is a digital marketing agency that uses a no-code platform to manage its client's campaigns and optimize the effectiveness of each one.
➤ Shopify is an eCommerce store that built its business around user-generated content, which it uses to drive engagement with the brand and increase sales.
Some commonly used low code/no code companies and tools by businesses include:
Cflow – A no-code workflow development and business process management tool that helps you to create and manage workflows within minutes. Its drag-and-drop interface is designed to help users to save time and eliminate "writing codes."
Zoho Creator – A leading cross-platform app builder with built-in functions that helps users develop across multiple platforms. It offers insightful reports, instant mobile app access, a high level of security, etc.
Retool – Offers both free and paid plans for development and is a great tool for building internal tools which allow users to ship apps and move forward in business simultaneously.
Visual LANSA – Offers a low code development platform at three-tier pricing with high control features.
Appian – An intelligent automation platform with a simple interface that enables no code integrations to AI/ML platforms.
Is Upgrading Systems Faster Really That Important?
Upgrading your systems as fast as possible is important for the following reasons:
Security: Upgrading a system can help you avoid being breached and compromised by hackers, which can result in a lot of lost data.
Compliance: If you're not upgrading your systems on time, it puts you at risk of being fined by regulatory bodies like the SEC or CFTC (Commodity Futures Trading Commission).
Customer satisfaction: By updating your software quickly enough, customers won't have to wait until their computers are ready before they can access their own information—and that means happier customers who will spend more money with you!
Upgrading systems don't have to take a ton of time or money.
Upgrading your systems doesn't have to take a ton of time or money. Low-code/no-code platforms allow you to do this by allowing you to upgrade systems faster than ever before without having to spend a lot of time or money.
For example, if you were looking at replacing an older application with something new that would be more secure but still easy for customers and employees alike (and only cost $10k), all it would take is downloading one template from the marketplace, filling out some fields with information about how it's being used right now in your organization and adding it as an app in developer mode so they can see what changes need to be made before going live with their own version later down the line!
No code and low-code platforms are changing the business world for organizations, large and small.
No Code Platforms can be used to create custom portals for customers, streamline internal processes and improve collaboration within an organization. These tools are also great for creating quick prototypes or proof of concepts (POC) in order to test ideas before building a full-scale prototype.
Low Code BPM Platforms like Cflow allow you to build applications with drag-and-drop functionality, so you don't have to learn how coding works before getting started on your project!
There's no doubt that new technology can be a real game changer for businesses—and the changes brought on by low-code platforms are no exception. These platforms provide a variety of benefits, including faster implementation, easier maintenance, and cost savings. And with so many different options available in the market today, it's tough to narrow down which is best for your business or organization.
Here in this article, we've talked about how to get started with these platforms and some examples of companies that have already used them successfully. If you're interested in learning more about how Cflow can help your company grow, then let's talk!
What would you like to do next?​
Automate your workflows with our Cflow experts.​
Get your workflows automated for FREE
---