Effective Office Workflow Management – Improve Customer Base and Employee Satisfaction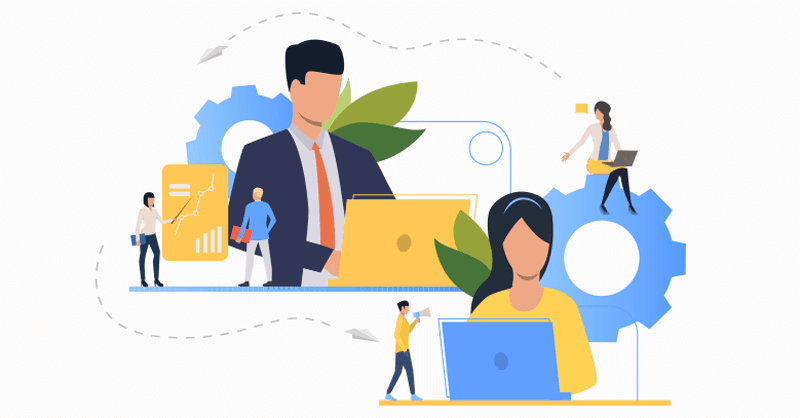 Being an office manager who is in charge of everything that takes place on the premises is no easy task.
A business center requires lots of different people to collaboratively work with one another so that the top management can focus on the effective task at hand that contributes to achieving long-term success.
How to Manage Workflow in Office?
On a daily basis, office managers, HR department officials, and other operational resources will come across a number of new requirements that are expected to be met in a timely manner. An office manager has to take care of these requests in a timely manner.
Whether you are in a managerial position or a core team member doesn't matter because knowing the best strategies to manage office workflows effectively will go a long way in making you an effective leader.
The Key Strategies to Run Your Office Effectively
1. Identify the right tools for Effective Office Workflow Management
Using the right workflow apps and tools is the first step toward building an effective management system.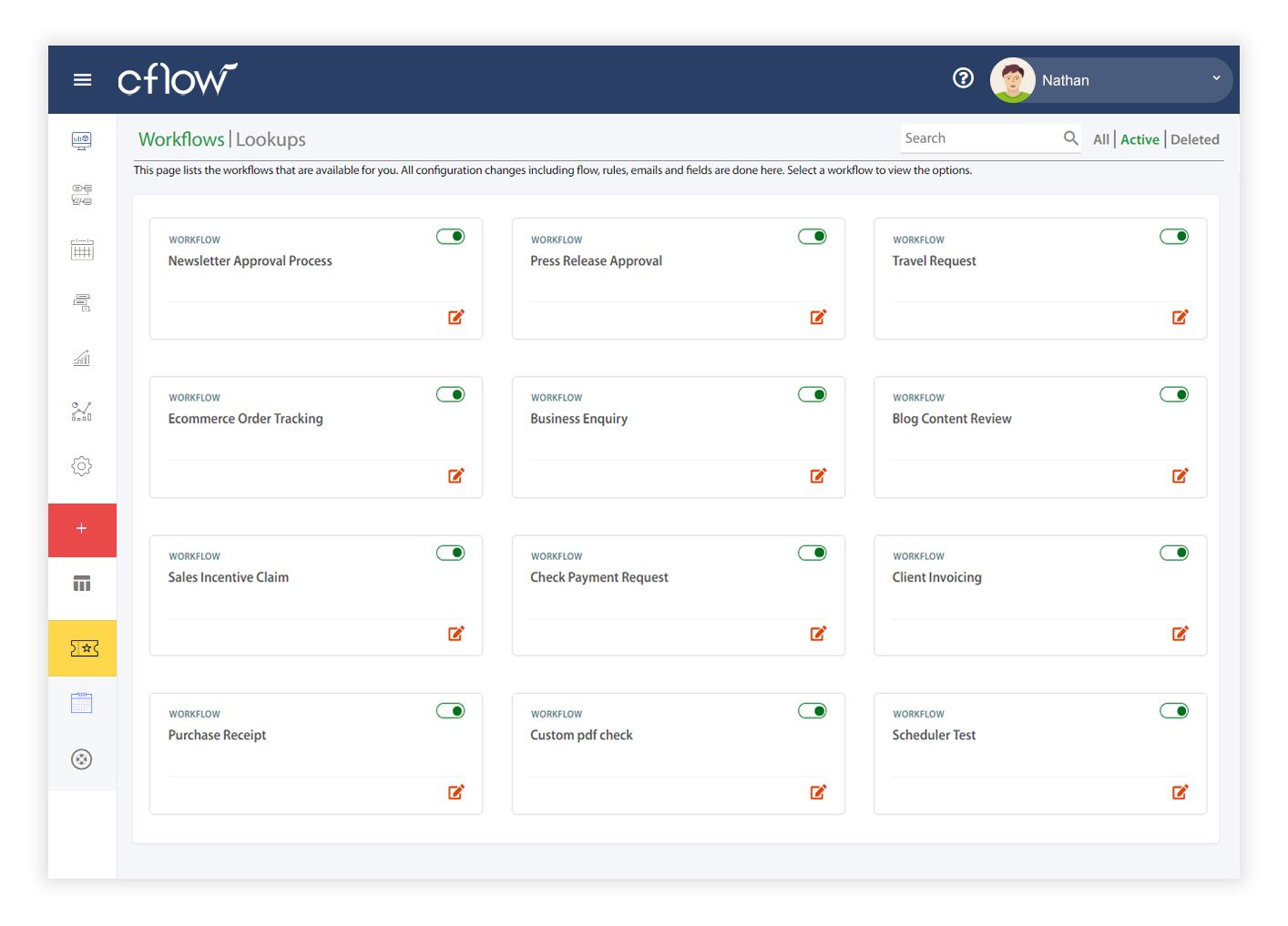 A lot of other things, especially the ones pioneered and implemented by the top management will help a company sustain on its own.
2. Create a Continuous Learning Environment
The best company is the one that is capable of self-sustaining and learning in every type of varying situation.
Create simple but effective rules that every employee should follow. At the same time, encourage them to think on their own and make decisions when required.
If they do something good, never forget to appreciate their timely decision-making skills and dedication.
3. Keep a Workflow Process that is Fully Modular
The workflow process which you create should be completely modular so that it can be adapted to meet future requirements.
What works great for an organization in the present time may create bottlenecks in the future. Instead of following the same workflow process or creating a completely new one from scratch, you can consider a customizable solution.
A customizable workflow solution is much more reliable because its origins lie in a proven workflow but can be changed to suit future requirements.
4. Make Sure Multi-Tasking Doesn't Collide with Productivity
Multitasking is a big name that is being repeatedly used by companies in the corporate era.
However, it has led to a situation where there are fewer professionals who specialize in one talent. There are more mediocre skilled people in almost every sector.
You can implement multi-tasking but make sure to hire people who are keen on their field of interest. Never ask an HR person to maintain the office or expect a finance person to do some coding. Such things can occur in a small business or startup but avoiding them is what leads to growth.
End-to-end workflow automation
Build fully-customizable, no code process workflows in a jiffy.
5. Implement Automation for Mundane, Daily Tasks
While it is a common statement that there is no trivial task in an office environment, there are lots of processes that can actually be automated and bring significant productivity gains.
There is very little chance of an error that could affect the entire operation when workflow automation tools are used. You can choose to implement automation in your office such as employee onboarding, induction, leave management, email notifications, and so on.
6. The Top Management Should Always Be Approachable
Employee management is a tough task and often people in the top management may lose patience with how to issue orders and get tasks done.
New recruits may not have a clear idea of their assigned tasks, so it is advisable to reduce the stress in an already stress-filled environment.
Create and maintain a positive attitude while making it easier to approach top management because they have the big picture in their vision. They can also make decisions quickly and lead the organization toward a common objective.
7. Conduct Individual Meetings for Different Teams
Team meetings encourage the morale of the entire organization but there is a hidden agenda in them.
You will have more control over what individual teams are up to, understand the bottlenecks they are facing on a daily basis, and help them identify the best solutions.
Besides, a lot of people tend to speak freely when they are in their comfort zone, among teammates rather than asking them to speak in a group meeting that has participants from all over the office. It is one of the best ways to improve office efficiency.
Some of the most popular digital apps and software could make life easier at the office.
Cflow [Get Started] – An easier way to explain Cflow is to call it the best combination of all the popular workflow platforms available. An added advantage is that the product also supports third-party plugins of popular apps like Slack which further enhances its productivity.
Trello – One of the most popular services widely used in many information technology companies. It helps visualize and simplify project management in a web-based interface.
Asana – A work management platform that is lauded by businesses for being user-friendly. You should be able to use it to create projects, tasks, and deadlines and keep track of what is happening.
Evernote – A simple yet effective note-taking app that is popular among both business users and individuals because of its attractive design and ease of use.
These are some of the most important and highly effective tools that can contribute to the better functioning of office workflow.
A manager in charge should choose the software programs as required and integrate them into the daily workflow to make it easier for employees to collaborate and work together.
Personalized Office Workflow Management with Automation – Cflow Helps You Out
By combining the best workflow management software to automate tasks and creating a personalized environment to manage your office resources as well as your employees, it is practically possible to create a great environment that brings out the best in everyone.
Cflow can be an effective workflow tool that you can use to automate your processes and create workflows for each department.
When work is done on time and there are prompt notifications all around, it motivates employees to contribute to their tasks and for the overall growth of the organization. Know more about Cflow and make sure to combine it with the office management tips provided here.
What would you like to do next?​
Automate your workflows with our Cflow experts.​
Get your workflows automated for FREE
---