What Types of Software are Helpful for Small Businesses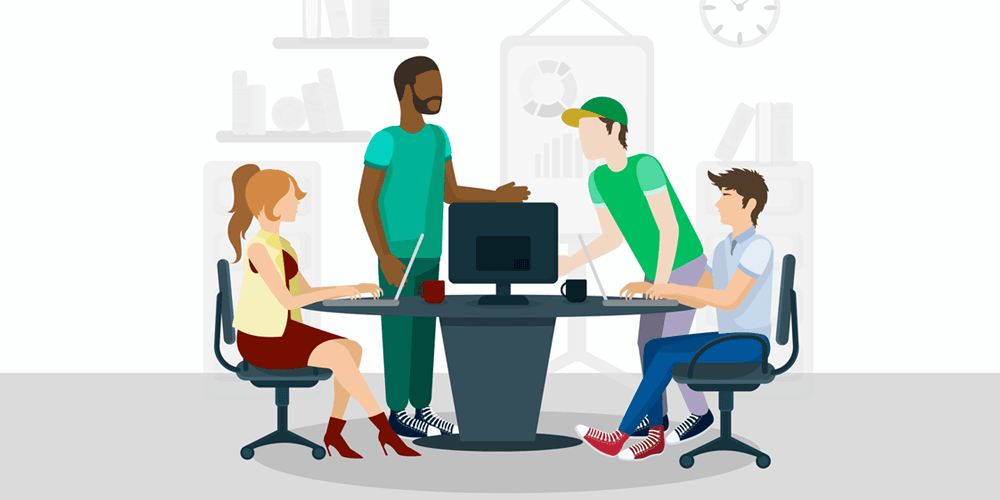 Setting up a successful small business and making your big dreams is possible when you have the right software to empower your employees. The list could go on and on but in order to function efficiently, there are some important software programs to use.
Business process management will be of paramount importance when streamlining workflows in an office environment and letting everyone know where their attention should be. These are some of the software helpful for small businesses, startups, and business establishments that are on the verge of becoming corporate enterprises but require a significant boost to make it happen.
Types of Software Helpful for Small Businesses
1. Employee Onboarding Software
While most companies may not need stand-alone employee onboarding software, you can actually find workflow automation software that has this process bundled within. When requirements rise, a company has to hire lots of new joiners and the HR team may need some assistance to streamline it.
An employee onboarding program will have all the basics laid out including a personal details form, a feature to upload necessary documents for verification, background check, and assigning employees to their respective teams. By automating it, you can create a more professional outlook for your company besides giving your new employees a positive outlook.
2. Process Management Software
Processes are the backbone of an organizational structure's success and it is vital to streamline each process without any chaos.
Using papers and manually maintaining records is considered antique at this point.
If you haven't done it already, it's important to make use of the power of the cloud and do all your processes digitally.
There are many advantages to using process management software that is truly cloud-based and available on desktops as well as mobile devices. Employees will be able to work freely in a paperless environment and access any file from the digital repository and it makes it easier to audit any files. They are bound to be safe as you have numerous backups for cloud servers. A PMS could change the way you work!
3. CapEx/ OpEx Management Software
Capital expenditure and operational expenditure are two major aspects of an organization. While the former is essential before setting up a new office, the latter OpEx is meant to be perennial and it is important to maintain expenses throughout the year with proper record management. A CapEx sheet allows you to understand expenses incurred if you are planning to expand your office or open a new branch. OpEx management software helps establish boundaries, cut down unwanted expenses, and keep a check on the budget.
CapEx management software for small businesses will allow the finance and operations time to work more efficiently. They are the enablers of a company without which there could be no engineering team, development team, or designers on board to help get projects completed. When operations are carried out smoothly, your employees can work with maximum attention and deliver projects on time. They will be able to meet client expectations in a competent manner.
4. Leave Approval Software
Both from an employer's and employee's perspective, leave approval software is inevitable.
Instead of assuming that approving leaves may affect production, it is good to know employee satisfaction is essential for an organization's success. When employees get their leaves approved in a streamlined process, they don't have to wait outside the manager's office and will feel that they are being treated with respect.
Managers and team leaders will be able to easily review leave requests on the software, check the dates, and approve their days ahead. They can also choose to delegate tasks to a different employee if required, let the requester know his or her leave is approved, and receive notifications in case they didn't review a request before the deadline. All these features and more are bundled into leave approval software which is an important addition to every small business.
5. Invoice Management Software
Managing invoices, approving them on time, and providing a more favorable work atmosphere for the finance team are mandatory. After all, they have to handle so many invoices, employee salaries, operation costs, and everything related to finance. While Tally is important, managing invoices, keeping track of approved purchase receipts, and placing purchase orders require workflow automation software.
Apart from being able to manage invoices, an automated environment allows for better auditing towards the end of the year. Vendors who supply for your small business can use it to send invoices and get them approved without any delay. It ensures a smooth workflow and operations for the business to function at its highest capacity throughout the year.
End-to-end workflow automation
Build fully-customizable, no code process workflows in a jiffy.
Cflow – All-in-one office software
With so many types of software helpful for SMBs to grow, it might be a tad surprising to you if you know that there is one program that could do it all. Commonly known as workflow software or business process management software, Cflow is an all-in-one software for small businesses the one that you are looking for.
It's very intuitive, affordable, and cloud-based, providing you with a range of templates for leave approval, invoice management, and employee onboarding and you can even create custom templates. Cflow will revolutionize the way your company operates in every sector and lead it to success.
Know more about how Cflow would boost your small business operations. Click here to get started for Free.
What would you like to do next?​
Automate your workflows with our Cflow experts.​
Get your workflows automated for FREE
---