Low Code BPM is the Future – 3 Reasons Why Companies Should Adopt it.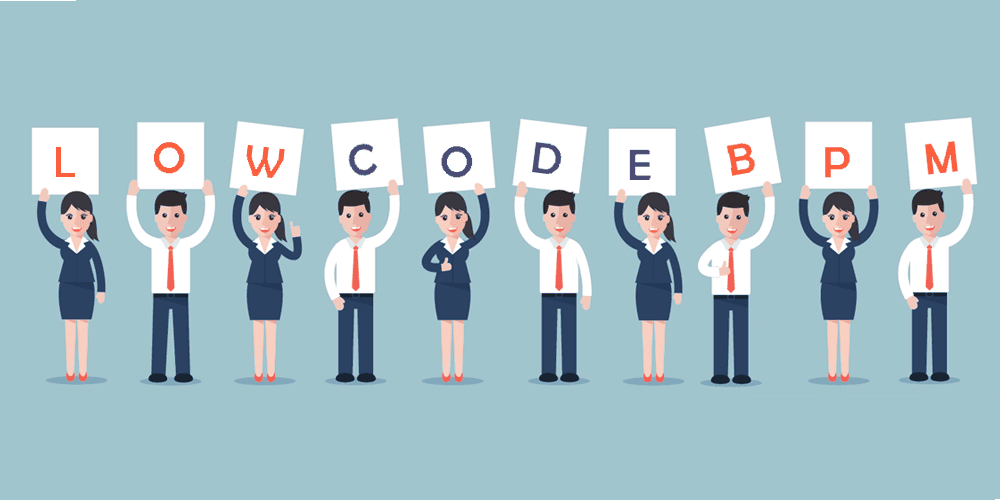 When Russell wanted to implement an easy workflow for his employees, he met with a startling discovery. Many of the apps created for developers require a lot of coding language and creating something for their organization, a low code BPM may take months to be properly implemented.
What's the next best option?
Russell started exploring the options and was visibly delighted when he found that there was readymade Business Process Software available to purchase immediately. The reason BPMs became so popular is that many of them are low code that requires no coding knowledge from employees to use it.
Say "No Code" to BPM and Experience its Benefits
No Code BPM is essential now more than ever as every industry uses computers and employees are expected to be tech-savvy to a good extent. While your workforce can always learn how to use workflows and computers, they can't turn into programmers or coders which is when such readymade workflow automation software becomes vital.
There are many advantages to using a no-code application as it makes it easier to implement in every industry, has employees learn how to use it to create workflows, and streamlines processes so that tasks can be carried out in an efficient manner.
3 Reasons Why Companies Need Low Code BPM Software
Coding is Time-Consuming
Using any kind of software, be it a workflow automation program or business process management software can be made easy when there is no coding involved. After all, the average employee in any organization requires more time to focus on their actual tasks and not on customizing software. Your workforce can save a lot of time.
Get Work Done Efficiently
The biggest advantage of using a workflow software program is that it helps streamline your workflow, save time spent on redundant tasks, and automate work whenever possible. By using a low-code application, you can facilitate your employees to get their work done efficiently without any errors and improve their overall performance. Besides, being able to create their own workflows, maintain notifications and keep track of documents improves their engagement in the work they do.
End-to-end workflow automation
Build fully-customizable, no code process workflows in a jiffy.
Easy to Create, Maintain and Implement
A no-code BPM is the easiest way to introduce workflow automation in your organization. The program is meant for a mass audience and irrespective of your number of employees, you can choose to roll out the software quickly. Implementation is made easy and anyone can start using its features including creating workflows in a matter of minutes.
The low-code workflow software is easy to maintain as it doesn't require a programmer's intervention and works out of the box. There is no need for any special attention as the software operates based on a plug-and-play system. All the functionalities required will be added by developers in the backend without disturbing your daily workflow tasks.
Workflow Automation Software and BPM Are the Same
When you are browsing in the market to find the perfect low code BPM or workflow automation software, it's important to know that both these products are the same. There is no difference yet they are being addressed with different names. The functionality, the purpose of using one, and its features are similar. The ideal goal of using a BPM or workflow automation software is to streamline tasks in an organization.
Cflow is a Business Process Software that efficiently implements the concept of no code and allows your employees to create workflows without any coding knowledge. Cflow is also known as workflow automation software and is used by reputed clients across the globe.
What would you like to do next?​
Automate your workflows with our Cflow experts.​
Get your workflows automated for FREE
---