Optimizing the Vendor Approval Process with Process Workflow Automation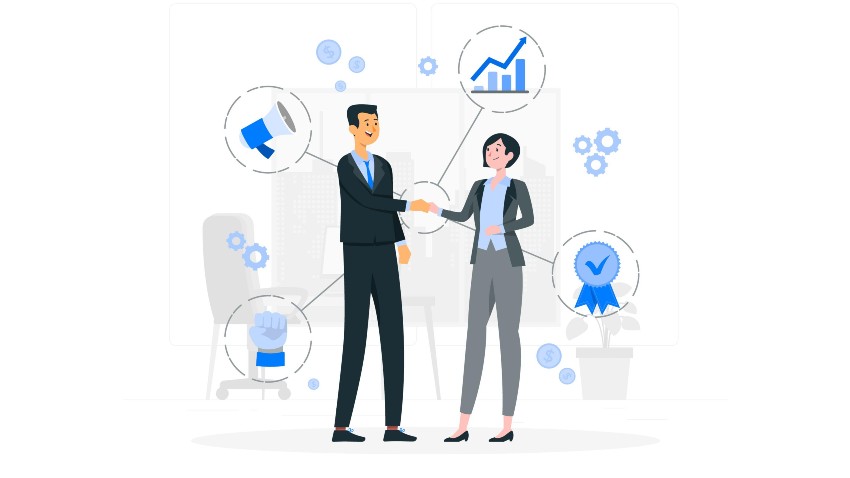 Smooth business operations require coordination and collaboration with internal and external stakeholders. Besides customers and internal stakeholders, your vendors are vital partners that facilitate efficient business operations.
A streamlined vendor approval process is a must for establishing and maintaining strong vendor relationships. From IT services to janitorial services to office supplies, vendor tie-ups are needed for a variety of services. This blog explores the importance of the vendor approval process and ways to optimize the vendor approval process.
What is Vendor Approval?
Vendor approval is an important part of the purchasing process. Vendor approval is needed to ensure that the company purchases what is required and gets the best deals on every purchase. Timely purchase of goods/services requires a streamlined vendor approval process. Even if you have a vendor approval process that is working fine, a periodic review of its performance is required in order to improve its efficiency.
Vendor approval helps determine whether potential partners and vendors are capable of meeting the specific requirements of the organization. A new vendor approval process is a must for establishing strong and trust-driven vendor relationships. Approval is a basic aspect of vendor management that every company must practice. A good vendor approval process takes care of assessing the need for vendors, organizing vendors into categories, and maintaining communication with vendors.
Improving the vendor management process requires a strong and streamlined vendor approval workflow. Having a proper vendor approval workflow evaluates and onboards vendors into the company.
Need for Vendor Approval Process
A streamlined and standardized vendor approval process is a must for speedy and efficient vendor approvals. Here are the main reasons why companies require a vendor approval process.
Compliance and Security – Once a vendor is onboarded, they gain access to sensitive trade information. Partnering with a third-party vendor requires sharing of network and data resources. Regular assessment of vendors is needed to ensure that they adhere to compliance standards and are updated with the latest security safeguards and privacy frameworks. A vendor approval process ensures that all vendors are compliant with policies and regulations.
Curtail spending – A vendor approval process enables organizations to keep a check on spending. Most organizations operate on a tight budget and cannot afford to waste valuable resources. Operating within budgets can be challenging especially when there are multiple groups or individuals with spending authority. Running all the vendor agreements through the vendor approval process aligns different departments and curbs extra spending.
Maintain quality standards – Vendors can be considered as an extension of a company that it partners with. It is important to ensure that the partnering agency shares the same values and quality standards. Approving a vendor means that the vendor agrees with the policies and procedures of the company with which it partners and is willing to work with them directly.
Steps in the Vendor Approval Process
Each of the approval process steps is important, and there are several ways to improve each step and make them more efficient. In some cases, vendor approvals can be quick. For example, a director or manager may recommend a specific agency that they can vouch for to expedite the approval process. In cases where there are multiple approval levels, the approval process is delayed. The approval process for vendors can be summarized into the following steps.
Assessing the need for vendors – Assessment of business requirements is the first step in the vendor approval process. This involves determining what products or services are required from a potential vendor and whether they are able to provide these products or services within the budget and time frame that you need them.
Analyzing and organizing vendors – Once you have assessed the needs of your organization, it is time to start organizing your potential vendors. In this step, you will be able to keep a tab on which vendors you have contacted and what their capabilities are. Creating a vendor list containing complete information on each vendor is a great way to organize vendors. This list can also be used to track which vendors have been approved and which ones are still being considered. Vendors are chosen by the process of research and bidding. The first step is to research vendors and collect bids. The company can ask for RFPs from vendors or reach out to each of them manually. The RFPs outline specific requirements and allow vendors to bid on their opportunity to provide these products or services.
Communicating with employees – Leveraging the contacts of employees is a great way to gather useful leads on vendors. A request for information (RFI) can be sent to employees who have worked with a certain vendor in the past and may be able to provide additional insights on potential vendors. The RFI must include specific instructions about the type of information you are looking for.
Evaluating the impact – Once complete information on the vendor has been collected, you need to start evaluating the impact that the team might experience by working with a specific vendor. Areas that are likely to be impacted include personnel changes, budget impacts, and operational procedures. A vendor scorecard can be used to evaluate the impact of vendors that the company is already working with. Vendors can be compared and the management can make informed decisions on choosing the ones that are best suited for long-term relationships.
Gain internal approval – Once all the vendors have been thoroughly evaluated, the purchasing team chooses the new vendor and runs the vendor through the internal vetting process. The level of approval is based on the size and structure of the organization and the nature of the service that the vendor would be providing.
Notifying the vendor – Once the internal vetting process is complete, the vendor is notified. The partnering company is duly notified and a request for a confirmation is sent. Once the vendor communicates positively, the vendor onboarding process is initiated.
Processing and onboarding the vendor – The final step in the vendor approval process is processing the new vendor and onboarding them. Once the vendor is approved, the onboarding process begins. The vendor is added to a list of approved vendors at the end of the onboarding process. Sometimes, a vendor may go without providing services for months or even years. Periodic review of the approved vendor list and reconsidering whether they must continue being part of the list is important for an organization.
Ways to Improve the Vendor Approval Process
The vendor approval process plays a crucial part in the purchasing process. Here are some other ways to improve and optimize the vendor approval process.
Go paperless – Paper-based vendor approval processes are prone to delays and inconsistencies. Moreover, paper documents can be misplaced or can get damaged easily. As paper forms are exchanged to and fro, the approval process is lengthened and results in late approvals and payments. Transitioning from paper-based approvals to digital vendor approval process templates saves time and costs for the purchasing team. Working with vendor approval process templates also brings about standardization into vendor approval.
Define approval conditions clearly – A clear definition of the approval conditions and assigning the right approver is necessary for speedy approvals. Approval definitions must specify what exactly should the person approve and the conditions and timelines to be satisfied for approval.
Define spending thresholds – Incorporating dollar breaks within the approval process helps prioritize approvals based on the amounts. Using dollar breaks throughout the approval process ensures that employees only see and approve invoices relevant to them, and do not waste time on small purchase amounts.
Clarify roles and responsibilities – All employees should be informed about the role they play in the approval process. It is better to let everyone know that their work is being tracked to ensure that everyone is held accountable for their role in the process.
Evaluate personnel needs – How do your managers go about vendor approvals? Do they delegate low-value aspects of vendor approval so that they have time to fulfilling big-picture goals? And do you require an exclusive risk assessment manager to ensure that disastrous experiences with vendors in the past are not repeated? These are some of the ways to evaluate the effectiveness of your existing vendor approval process. These evaluations help determine the personnel needs within the vendor approval process. When a business grows, vendors are bound to grow, so you might need additional reinforcements in your vendor management team. Regular review of your KPIs is required to determine the right way and right time to grow your team.
Communicate with employees – In small businesses where workers perform multiple roles, the lines between responsibilities can blur. And in a large organization, on the other hand, the chances of overlap in roles are common due to more resources. Either way, it is important to clarify roles with the team members so that expectations and responsibilities are clarified. Communicating clearly with employees about their roles and responsibilities is also useful for structuring a vendor approval workflow where specific team members need to take charge of approvals. Granting approval authority is based on vendor type and contract amount.
Rework the vendor approval workflow – Examining existing vendor approval workflows helps understand the flow of work and spot bottlenecks and redundancies. Mapping the workflow visually via flow diagrams or flowcharts provides a clear picture of the process. The new vendor approval process must eliminate the redundancies and repetitions in the old workflow. Once the new workflow is created, all the team members must be updated on their new roles and responsibilities. The ideal task assignment would be one task per person so that there are no repetitions or duplications. Including a clear vendor management policy in the new workflow and sharing it with employees helps them handle exceptions in the vendor approval process.
Automate the vendor approval process – Automating the vendor approval process is a great way to improve its efficiency and speed. A workflow automation solution simplifies the work of employees by taking on the heavy lifting tasks in the process. This is crucial for improving employee accountability, process speed, and visibility.
Maintain potential vendor database – Maintaining a database of potential vendors for goods and services purchased by your company is a good way to ensure there is no delay in finding the right vendor. By updating the vendor database, sourcing delays can be avoided and the right vendor can be found. Purchasing becomes easy and quick by maintaining a potential vendor database.
Create an exception workflow– Some vendor approvals need to be expedited. Creating an exceptional needs workflow empowers managers to sign off on purchases from unapproved vendors for amounts that fall under a specified limit. These exceptional workflows can quickly bridge the gap created when changing vendors under emergent circumstances. Exception workflows accelerate the purchasing process.
Establish conditional approval stage – Creating a conditional approval stage allows managers to purchase from vendors that have not yet completed the approval process. This enables the purchasing department to buy what it needs from the vendor during the approval process, if needed, under appropriate conditions. Delays in purchasing goods and services can be avoided via conditional approvals.
There are plenty of vendor management and vendor approval automation solutions in the market, offering features like security, compliance, analytics, invoices, and data management. Cflow is a no-code process automation solution that is built for effective business process management. A host of automation features offered by Cflow accelerates vendor approvals. Reports and analytics provided by Cflow provide a bird's eye view of the entire process and monitor the progress in real-time. The rules engine in Cflow helps in conditional vendor approvals. The highest level of reliability and protection of data is provided by Cflow with 3 levels of data encryption. Sourcing and vetting vendors are no doubt a lengthy process, but it can be shortened and streamlined with the right workflow automation software like Cflow.
End-to-end workflow automation
Build fully-customizable, no code process workflows in a jiffy.
Creating a Strong Vendor Onboarding Checklist
Having a vendor approval checklist helps streamline the approval process. Having a checklist helps create a uniform process that works every time and eliminates the guesswork of vendor approvals. The components of a vendor approval checklist are:
Risk assessment – Knowledge of all the risks associated with the vendor and the products and services they provide is a must for the purchasing department.
Vendor compliance – The vendor must be aligned with the laws and regulations followed in the company.
Products and services – Complete knowledge of the products and services provided by the vendor help derive maximum benefit from their offering.
Vetting the vendor – Complete information on all vendors must be gathered and the vendor must be registered with information on their product and service offerings.
Open vendor information internally – Various departments in the company, like the finance, purchasing, warehousing, and supply chain department, must have access to vendor information.
Creating onboarding timeline– The vendor onboarding timeline must include whether the vendor will be approved, the timeline for product/service delivery, and when payments will be made.
Onboarding the vendor – After the successful completion of all the above steps, the next logical step is to onboard the vendor. The signing of contracts as per agreed terms is the main activity at this step. During the onboarding step, invoicing details are exchanged, and training and orientation are given to the employees. The contact details of the vendor must be distributed to all the stakeholders.
Advantages of Automating Vendor Approval
The vendor approval process can be greatly benefitted by automating the approval workflow. Businesses can operate more efficiently, sustainably, and quickly by automating vendor management workflows.
Here are some of the advantages of automating the vendor approval process.
Greater visibility – Automating the vendor approval process helps you track the status of every task and gain deeper visibility into which vendors are working with the purchasing department. Other details like the location of vendors, products/services provided by them, etc are also provided by the automation solution. Deeper visibility into the vendor process reduces single-source dependencies and reduces the risk associated with fraudulent activities.
Better compliance – A vendor approval automation solution ensures that all the vendors adhere to all the regulations and policies. All vendors onboarded by the system are updated automatically about any changes to the policies, thereby, avoiding any risk of non-compliance. Maintaining audit trails is a breeze with an automated vendor approval workflow. Managers will be automatically intimated on licensing expirations with workflow automation. The single-point entry feature ensures that data is accurate and consistent throughout the system.
Reduced costs – Automated vendor management enables businesses to use resources optimally. This reduces the costs associated with the under or overutilization of resources. Automating tasks like document consolidation helps reduce administrative effort and associated costs, and enables teams to focus on bigger business initiatives like building strong vendor relationships and negotiating lower prices.
Faster and more efficient onboarding – A smooth and efficient vendor onboarding process is mutually beneficial to the vendors and the buyers. A significant amount of time can be saved by reducing silos and centralizing vendor data. Automated onboarding ensures that all stakeholders have access to the information needed to progress. A centralized vendor database also ensures that vendors don't have to spend time submitting various documents and focus on delivering products and services.
Performance monitoring – Important data on outsourced resources can be efficiently collected by automated solutions. This data can be measured KPIs to ensure contractual obligations are met. Vendor approval software enables seamless communication with vendors so that everyone is on the same page, at all times.
Reporting and analytics – Real-time updates on the status of the vendor approvals are provided via the reports and analytics. You can have a single source of truth business-wide for unifying all your vendor data and synchronizing master data across systems. Clear access to data helps gain deep insights into spend and find ways to improve productivity and efficiency.
Efficient invoicing – The vendor approval management system takes care of the invoice and payment processing processes as well. Automating the approval process ensures that invoices are processed and paid on time. When invoices are paid on time, vendor relationships are strengthened further. The admin time in invoice processing is further reduced by automating vendor approvals. Accurate and on-time invoice and payment processing in turn ensures that reporting reconciliation is accurate.
Global brands are harnessing the power of automating the vendor approval process and experiencing significant reductions in labor costs and increases in productivity and operational efficiency. Centralizing vendor data management empowers businesses to make informed decisions faster.
Conclusion
Vendor relationship management is an essential part of the purchasing process. A quick and effective vendor approval process helps build long-term vendor relationships. A process automation solution like Cflow streamlines the vendor approval process by eliminating the clutter and chaos from approvals. Automated notifications and alerts to appropriate approval authorities ensure that sourcing, vetting, and onboarding vendors happen in an organized and standardized manner. To explore Cflow, sign up for the free trial today.
What would you like to do next?​
Automate your workflows with our Cflow experts.​
Get your workflows automated for FREE
---