Digital Vendor Management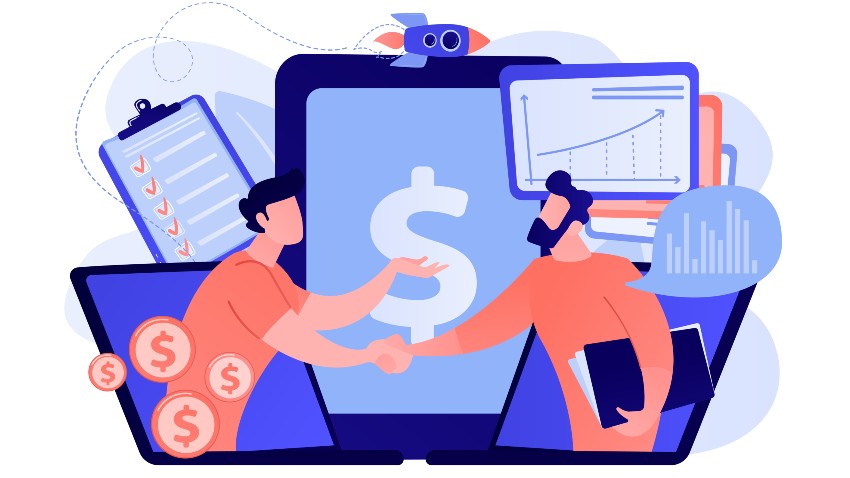 A company aiming to move towards digital transformation requires special skills that can be pivotal in enabling the transformation. Businesses that want to stay ahead in the game must make the right choice in selecting the sourcing and procurement strategies that would suit their project requirements. In addition to services like software development, data analysis, consultancy, and digital marketing, vendor management in procurement is one of the crucial areas that a company should focus on.
Vendor management in a company is more than just procuring talents and skills, it requires getting suitable goods and services. For this, a good vendor management strategy is of absolute necessity. This is where digital vendor management plays an essential role in researching potential vendors, optimal pricing, quality control, and much more. When the vendors provide the services, vendor management strategy takes care of managing contracts and relationships, payments and evaluations with the vendors. So, in this article, we will see in detail digital vendor management techniques, digital transformation vendors, types of vendor management systems, and vendor-supported systems.
What is Digital Vendor Management?
Digital vendor management can be defined as the process that helps companies acquire maximum benefits from their IT contracts. With the correct professional digital contract lifecycle management and established sourcing expertise, digital vendor management can take supplier management to the next level.
In today's competitive business environment, enterprises focus on outsourcing a wide range of IT services so that they can concentrate on their essential business functions. When a company strengthens its IT ecosystem, such as digital procurement and sourcing contracts, it can have a more holistic approach to vendor management.
What is the benefit of digitizing your vendor management?
Organizations investing in digital vendor management systems can have a sophisticated way of managing contracts, procuring materials, managing payments while adhering to regulations, and maintaining long-lasting relationships with vendors. There are several benefits that your company can get through digital vendor management.
Simplification of the vendor onboarding process:
Vendor onboarding is an essential and tedious process as it consumes much time and resources when you use traditional vendor management systems. With a digitized vendor management process, you can quickly improve productivity and shorten onboarding by obtaining vendors' information from a centralized location. Also, with a digitized vendor management process, you can significantly cut down the onboarding costs.
Vendor information generally includes vendor bank account information, regulatory data, order capacity, and other miscellaneous information. A centralized digitized vendor management system can effectively manage this data. When you have this feature, the data handling will be automated and these details can be filled in quickly during the onboarding process. So, when you have many vendors, this digitized and centralized system can help you quickly select the vendor based on your needs.
Efficient contract handling and reduced risks
As mentioned before, handling vast amounts of vendor data from multiple contracts can be difficult. So having a centralized system can help you easily monitor and manage the open and closed contracts. The centralized system improves visibility and accessibility of information, which mitigates conflicts and improves vendor compliance.
Several vendor risks are overlooked, leading to operational inefficiencies and unanticipated expenses. With the increased visibility, you can quickly mitigate the forthcoming dangers. You can maintain track records of vendors, gather information periodically, and check for vendor qualifications, certifications, finances, and other qualifications of vendors through the digital vendor management system. When you opt for digitization, risks can be easily mitigated by identifying them in advance and taking necessary actions.
Enhancing documentation and payment process
Physical documentation would be a nightmare with many contracts, and the chances of misplacing a document and errors are high. So, with your digitized vendor management system, you can digitize your documents that can be securely stored online with central access. With the digital format, the information cannot be modified and can be updated regularly. Also, a specific piece of information about a vendor can be easily located using preset parameters such as name, contract cost, contract period, etc.
Also, with auto-delete features in digital vendor management systems, vendor compliance can be regulated as the software automatically deletes the contact after a specific period as set by your company. Furthermore, your company can control all payment details and every other financial transaction in an organized manner.
Digital Transformation Vendors
According to a statistical report, it is estimated that the digital transformation market might expand from 521.5 billion USD in 2021 to 1247.5 billion by 2026 which is at a whopping compound annual growth rate of 19.1%. In addition to this, the COVID pandemic has drastically transformed the dynamics of many business operations. Several businesses used this opportunity to integrate digital technology into their vendor management and procurement. So, to maximize your company's productivity and outcome, you need to start looking for a digital transformation vendor and supplier rather than just a conventional vendor.
Over 91% of the companies say they are involved in some sort of digital initiative, but 70% fail to transform digitally. This causes the market to stagnate and overflow with vendors who claim to provide you with fake AI capabilities and automation. Generally, the financial authority of your company is the one who takes care of differentiating digital transformation vendors. And choosing the right one will give you the maximum return on investment (ROI). Therefore, vendors need to be competitive and help the company provide the best differentiation and maximum profit by adopting innovative digital transformation ways.
Data remains the backbone of digital transformation, especially after the Covid pandemic. Managing vendor data effectively without any security breaches, data losses, and inconsistency is considered to be a great success milestone. However, every business faces challenges in sales operations, vendor compliance, etc. Therefore, digital vendor management tools offer personalized digital solutions to suit your enterprise's needs and increase profitability.
Vendor management systems
Digital procurement and digital vendor management go hand in hand as anything digital is changing the face of procurement permanently. When appropriately utilized, digital procurement can open new lines of communication between vendors and establish strong links, emails, and purchase orders, thereby strengthening their relationship. So, when you go digital, you need to understand vendor management, its best practices, and tools.
Here is where e-procurement comes into play, otherwise known as supplier exchange, where the vendor and buyer interact and exchange through the web or any other networked system. The technology is designed to bolster the efficiency and productivity of the procurement process, where everything is centralized and automated. Established in the 1980s, it was later in the 1990s that the electronic data exchange (EDI) was improved exclusively for vendors to be involved in supplier selection, e-auction, and e-tenders. So, when you have e-procurement, your company can have several benefits.
End-to-end workflow automation
Build fully-customizable, no code process workflows in a jiffy.
Having digital procurement can help automate the laborious tasks of auctioning, documentation of purchasing orders, vendor selection, price negotiations, and vendor contract storage. Also, it can improve workflows for more frictionless processing of employee requisitions and vendor payments in a decentralized environment. Visibility in purchasing and transaction activities gives better control over your company's spending. This feature is crucial for a company as it helps identify vendor consolidating areas, leverage cost savings, and better control over things. Finally, you can connect efficiently with external supply chains and gather real-time information about supplier transactions and other necessary supplier information. Moreover, digital procurement delivers better reporting, metrics, and trends by freeing the procurement department from tedious and repetitive manual tasks. They can easily redirect the resources to specific activities wherever needed starting from contract negotiations.
However, potential risks in e-procurement include security breaches, lack of assurance, non-compatibility in technology, and devious financial transactions, which revoke the agreement immediately. Professional knowledge is essential for handling digital procurement services, and it is vital to pre-plan risk mitigation strategies. Furthermore, e-procurement may not be suitable where the inventories are insufficient, and the procuring items involves complex negotiations with the vendors. This becomes a critical challenge for applying digital procurement strategies effectively.
Different vendor management systems include procurement, performance management, vendor onboarding, compliance, vendor risk management, SLA management, relationship, and contract management. In addition to this, vendor support systems are essential as they include consulting, services, data management, planning, development, integration, and other features to establish a strong vendor-buyer relationship as well as improve profit on both sides of the business. Some of the best vendor management tools being utilized include Dynamics 365 supply chain management, Bright source, SAP Ariba, Chondroitin, and Oracle SCM Cloud.
All the vendor management tools mentioned above can provide automated workflows, easy contract management, and centralized data control, all in a secured cloud environment. Cflow is a cloud-based workflow automation software that works on a safe and secured AWS cloud environment. It has a prebuilt workflow library and a simple interface compatible with any device that you are using. But why do you need Cflow? Well, when your company is looking towards digital transformation, Cflow can be a one-stop solution for achieving your business goals. Cflow can enhance your company's efficiency, provide improved vendor compliance accountability in reporting, and streamline activities, using intelligent sourcing strategies that save both money and time. know more about Cflow and transform your business today. Signup for a free demo.
What would you like to do next?​
Automate your workflows with our Cflow experts.​
Get your workflows automated for FREE
---