An Imperative Strategy to Build Efficient Purchase Order Workflow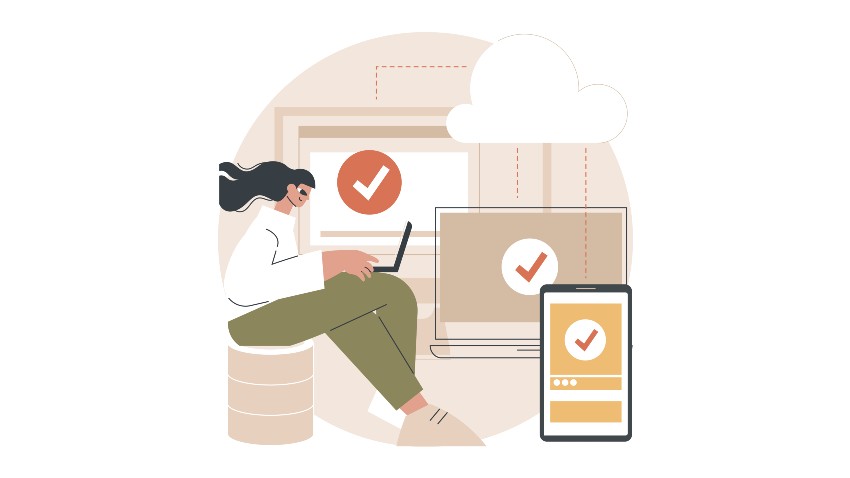 If you're a business owner or someone who deals with purchasing and procurement, you know how important it is to have a streamlined process for creating and managing purchase orders. In today's fast-paced business environment, managing procurement processes efficiently is critical to the success of any organization. An efficient purchase order workflow can drive the procurement function to the path of success. 
Every business has strategies to improve vendor relationships and improving the purchase approval workflow is the prime one among them. Purchase orders are business forms designed to enter detailed information for a purchase or sale of goods and services. In such a way, PO workflow aids businesses to create an efficient and effective purchasing process that meets the needs of the organization. In this guide, we will walk through the steps involved in building an efficient purchase order approval workflow, its importance, and the benefits of purchase order approval 
What is Purchase Order Workflow?
A purchase order workflow is a standardized process that helps businesses streamline their procurement processes, from requisition to payment. A purchase order approval workflow is a series of steps that a company follows to create, approve, and fulfill a purchase order. 
A purchase order is a legally binding document that outlines the details of a transaction between a buyer and a seller. It serves as a record of the goods or services that have been ordered and the agreed-upon terms of the transaction. But creating a purchase order can be a complex process, involving multiple stakeholders and steps. Inefficient workflows hurt businesses adversely impacting the bottom line to lose their edge. PO approval workflow involves multiple documents at every stage of purchase order requisition to payment. 
Purchase orders are documents that specify the item to be purchased, the quantity, the agreed-upon price, shipping information, and any other details about the purchase. By implementing an effective PO workflow, businesses can reduce errors, improve communication, and ensure that purchases are made in a timely and cost-effective manner.
How do PO Workflows Work?
A typical purchase order workflow in an organization commences with identifying the required resources which is followed by purchase requisition.  The procurement team initiates a purchase request to the vendor requesting the goods or services. This request has to be approved by the authorized person (from the buyer's end) as it should match an organization's procurement policies and budget.
Once approved the PO is created and sent to the seller. The PO received is acknowledged by the seller and agreed if it was a deal. The buyer then confirms the order and is delivered by the seller. After the purchase review, the buyer pays the seller for the received goods and services. 
Whatever your business might be and what category of business you serve, there is some kind of purchase involved. A PO holds all the information regarding the purchase like price, payment methods, discounts and deals, delivery dates, etc. The PO number helps both the seller and buyer stay organized regarding a particular purchase. The PO approval workflow automates the following:
Automated PO requisition and inventory checks

Automated PO requisite document forwarded for approval

Automated 3-way matching

Approvals based on the defined criteria

Automated notification when approved to avoid delays

Automated invoice generation and approvals.
Why is it Essential to Have a Purchase Order Approval Workflow?
A typical purchase cycle involves more or less 10 documents and organizations have numerous purchases, which when handled manually would be complex. For firms to effectively manage their procurement procedures, a purchase order workflow implementation is integral. On the other hand, paper-based PO workflows can waste time and money as
Paper-based workflows require manual data entry, routing, and filing, which can be time-consuming and error-prone. 

Manual PO processes are hard to track and manage, leading to delays, lost documents, and missed deadlines.

Manual PO approvals could be more inefficient, requiring physical routing of documents for approvals and signatures.

Conventional procurement and purchase involve printing, mailing, and storage of physical documents, which can be expensive and time-consuming.

Gen Z, though obsessed with digital environments, ought to build a sustainably green environment. Paper-based workflows hurt the environment due to the use of paper, ink, and energy required for printing, mailing, and storage.
Though such constraints make purchase order approval workflow a better option to switch to, here are some justifications for its significance. 
The purchase documents are the means you communicate with your vendors. An error-prone PO document reflects the organization's integrity and no organization would like to mess it up. So, never ruin your vendor communication with a manual PO process. Go for a hassle-free procurement strategy with PO workflow.
Everyone inside the organization uses the same procedures to make purchases while using the purchase order workflow. This lessens errors, enhances the tracking of purchasing operations, and keeps an eye on spending relative to the budget. PO workflows standardize the purchase process and reduce procurement spend significantly. Every vendor goes through this standardized procedure across the organizations which would save time and costs.
The purchase order workflow ensures that the business gets the products and services it requires at the most affordable price. Meanwhile, the PO approval workflow also ensures that payments are made accurately and on time to the seller. An efficient purchase order approval workflow can help businesses enhance communication, cut down on errors, and make sure that purchases are made on time and under budget. Businesses can thus increase productivity and lower administrative costs by leveraging technology to automate processes.
The PO approvals with PO approval workflows provide a formal process for requesting, approving, and tracking purchases. This helps to ensure that purchases are authorized, necessary, and within budget, and it helps to prevent unauthorized purchases.
A well-defined PO approval workflow helps organizations to comply with internal policies and external regulations related to purchasing, such as procurement policies, ethical sourcing practices, and tax regulations.
Steps Involved in Building a Purchase Order Workflow
The steps to be followed to build an effective purchase order approval workflow that meets your business needs and ensures that purchases are made in a timely and cost-effective manner are listed below:
1. Define Roles and Responsibilities:
The first step in building a PO workflow is to define roles and responsibilities for each stakeholder in the procurement process. This includes identifying who can create purchase requests, who is responsible for approving requests, who is responsible for creating purchase orders, and who is responsible for receiving goods or services and making payments.
2. Develop a Request Process
:
The next step is to develop a clear and concise process for submitting purchase requests. This can include establishing guidelines for what types of purchases require approval, what information is required on the purchase request form, and who needs to approve the request.
3. Implement an Approval Process:
Once a purchase request is submitted, it needs to be reviewed and approved by an authorized person or department. This step involves establishing clear guidelines for the approval process, including who can approve requests, what level of approval is required, and what criteria must be met for approval.
4. Create a Purchase Order
:
After approving the indent request, a purchase order needs to be created. This step involves ensuring that all required information is included in the purchase order, such as vendor information, item description, quantity, and price.
5. Receive Goods or Services
:
The PO created is validated and forwarded to the vendors and the vendor delivers the goods or services. The recipient confirms receipt and ensures that the goods or services meet the requirements outlined in the purchase order.
6. Track and Manage Purchases
:
After the goods or services are received, it is important to track and manage the purchase to ensure that it is properly recorded and accounted for in the organization's financial records.
7. Monitor and Evaluate the Process
:
Every purchase activity in the purchase order workflow is to be monitored and evaluated on an ongoing basis to ensure that it is effective and efficient. This can involve analyzing data on purchasing patterns, identifying areas for improvement, and making adjustments to the workflow as needed. Track requests, supply, stock, and returns are essential to managing inventory without any discrepancy.
Benefits of Using a Purchase Order Approval Workflow
Streamlines Procurement Processes
:
A well-defined purchase order workflow ensures that the procurement process is streamlined, from requisition to payment. This reduces the chances of errors, delays, and miscommunication. The better-optimized results of procurement are relished with a purchase order workflow in place.
Improves Communication
:
Businesses can enhance stakeholder communication by using a consistent PO approval workflow. This ensures that there are no misunderstandings or delays in the procurement process and that everyone is on the same page.
Reduces Costs:
The workflow for purchase orders ensures that purchases are made at the lowest cost. The company can save costs on purchases by comparing pricing from several vendors and haggling over terms. Businesses can lower administrative expenses, increase productivity, and bargain better pricing with vendors by automating the procurement process and utilizing technology.  You can negotiate better pricing with vendors, lower the risk of mistakes and fraud, and save administrative costs related to handling purchases by implementing a purchase order workflow.
Improves Vendor Relationships
:
Building stronger ties with vendors is made easier with purchase order workflows. Vendors may deliver orders accurately and swiftly by receiving clear and precise purchase orders, which increases customer satisfaction and encourages repeat business.  A purchase order workflow guarantees clear and consistent communication between stakeholders, lowering the possibility of misunderstandings or mistakes. This makes it possible to guarantee that orders are made accurately and promptly.
Enhances Efficiency
:
The time and effort needed to produce purchase orders, get approvals, and track purchases can be decreased with the help of a well-designed purchase order workflow. The procurement procedure is streamlined by a purchase order approval workflow, which requires less time and effort to manage purchases. This can increase productivity and efficiency, enabling workers to concentrate on other crucial duties.
Greater Visibility & Better Accuracy
:
The workflow can assist guarantee that all relevant information is included in the purchase order by adopting a standardized purchase order form, lowering the possibility of mistakes and misunderstandings. Businesses can increase their visibility into their procurement processes by utilizing a purchase order workflow. This can involve handling approvals, tracking purchase requests, and keeping an eye on when products or services are delivered.
Improves Compliance
:
All purchases are completed according to the company's procurement policies and procedures thanks to a purchase order workflow. This enhances financial controls and lowers the risk of non-compliance and prevents fraud.
Checklist for Implementing Efficient Purchase Order Approval Workflow
When every business process ought to be aligned with the business operations, it becomes an imperative task to make the purchase order align with the business outcomes. Here is a checklist that helps you evaluate that the purchase approval process in your organization is up to the business values you outline as your goals.
Define the purchase order approval workflow rules clearly stating who is involved in what stage of the purchase process; who is the approver and what is the next stage of progress.

Determine the approval levels required for various purchase amounts. Assign approvals rules based on these criteria and assign approvers accordingly. 

Establish templates for PO workflows that include all necessary information.

Develop a process for submitting purchase requests in the PO approval workflow. Invest in a business process solution that has automated the stages.

Establish a system for tracking and managing purchase orders. Invest in a solution that keeps track of every record and makes them easily accessible. 

Check for the integration capability of the PO approval workflow system installed.

Train employees on the new purchase order approval workflow system. Involve not only the employees but also the stakeholders to promote process visibility.

Monitor and evaluate the workflow on an ongoing basis to ensure that it is efficient and effective. Regular checks help you stay in the competition.

Ensure that all stakeholders involved in the procurement process understand their roles and responsibilities. Standardize the process to avoid confusion.

Communicate the new purchase order workflow to all relevant parties. Openness in communication brings innovation to the workplace.

Ensure that the PO workflow complies with the organization's procurement policies and procedures. The legal code of conduct is safe

Test the new purchase order workflow to identify and address any issues.
End-to-end workflow automation
Build fully-customizable, no code process workflows in a jiffy.
Cflow: The Right Shot to Automate Your Purchase Order Workflows
Knowing the essential criteria for building an efficient purchase order approval system, a cloud-based BPM solution like Cflow would be the top pick. The no-code BPM, Cflow aids you transition your business digitally transforming your purchase process from fussing spreadsheets with automated workflows. 
The inventory management solution in Cflow effectively supports your business in managing your warehouse space, and inventory, followed by tracking of the movement of goods within the storage location. The well-organized PO workflows and lookups in Cflow make the entire purchase process hassle-free. The list of workflows in Cflow inventory management illustrates the ease of defining your PO order approval more precisely as presented here.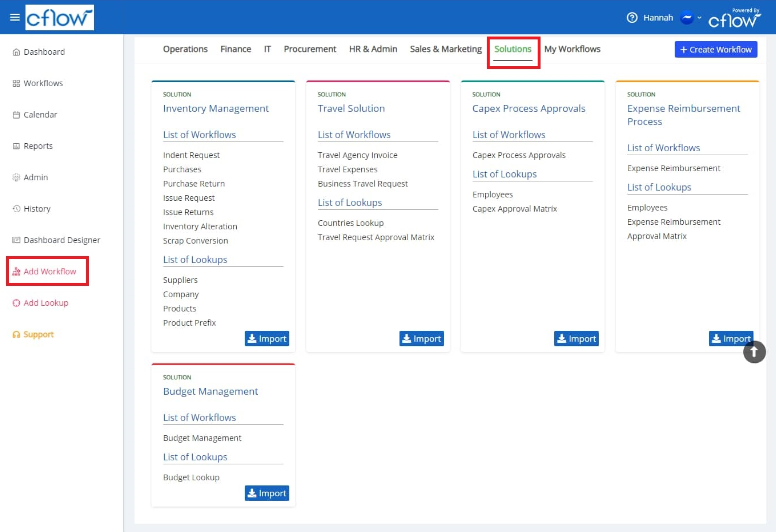 You can initiate a purchase request in Cflow and all the inventory information is auto-filled in the forms. You can define rules to route the request to the corresponding approvers. Look-ups can be configured by the users for the indent request, purchase order generation, or inventory return. 
The Cflow central repository acts as the storage hub for all details related to the supplier and the purchases. When such cases are initiated, fields like PO number, supplier name, address, code, inventory type, and quantity are auto-populated in the corresponding fields. This helps in easy identification and tracking of the inventory supply or return whatever the case involved in the procurement process. 
The Cflow solution also entails an option to handle the scrap conversion and earn through recycling. The automated approvals and customizable workflows add flexibility to your purchase order process. A glimpse of auto-approval in Cflow is here:
Wrapping Up
As purchase happens in every part of business, the purchase order is an important business function and so is the purchase order workflow! Cflow, being a BPM solution will help you define a row of dynamic workflows that help you design the purchase order automation effortlessly. To be more precise, Let Your Purchase Order Workflow Be On Cloud & You Be on Cloud Nine with Cflow! Signup for the free trial now.
What would you like to do next?​
Automate your workflows with our Cflow experts.​
Get your workflows automated for FREE
---