10 Points to Consider While Choosing a BPM Software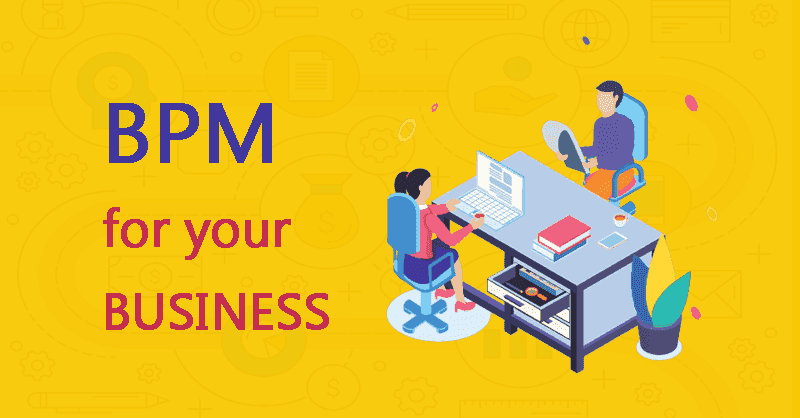 Alright, you have reached a moment where you are seeing more time spent on operational issues and firefighting than running your business. Your team is creating more spreadsheets than ever and you don't have a clear idea of the status of different projects. You use disparate software for different functions, all in silos. You know all information is available but buried somewhere incorporating email and spreadsheets.
That is when you think there should be a better way of doing this – you do a quick search on Google and automation, workflow and BPM comes up, in no particular order. There begins your search for software to automate your business processes. You are probably looking for a system not very complicated but something that still brings order to the chaos whirling all around.
10 Points to Consider While Choosing A Business Process Automation Software:
1. Problem
What is the process problem you are trying to solve?
Are you trying to automate simple business processes within your company or are you looking for a comprehensive system that may need to interact with other software that you have already invested in? For example, you might want the data from your workflow software to flow into your accounting software or ERP.
2. Budget
Ultimately, this might be the single biggest influencer on your decision.
So, it is very important to know the high-level budget that can be allocated for this purchase. It might be prudent to consider the total cost of ownership instead of just the immediate purchase price as many costs remain hidden and return to bite later during implementation time after a vendor has been selected.
3. Deployment – Cloud or On-Premise
More and more organizations are moving towards the cloud and this trend is being seen even in large enterprises.
The OpEx model, low upfront investment, significantly lower risks, and scalability options make cloud deployment a very tempting offer. You might want to be cognizant of the risks like data storage outside your company, cost escalations, and migration nightmares if moving to a different vendor.
Your organization might be unique and consider these points carefully before making your decision.
4. Timeline for implementation
What timelines do you have for getting an automated system implemented? How much time do you have before you start losing money or your sanity?
The implementation time is dependent on the processes you wish to automate and the amount of customization required. For some, it might be worth the wait to implement a system that does more things automatically, while for other companies that have requirements that might change, a more iterative implementation might help.
5. Product features
The features of the BPM software are important from the perspective of the product's capability to solve the customer's problem. Nothing more, nothing less.
An enterprise BPM software might have all the bells and whistles but if it fails to solve the customer's problem efficiently, the product premise is fundamentally flawed. So looking at product features from the problem angle is important.
End-to-end workflow automation
Build fully-customizable, no code process workflows in a jiffy.
6. Product support
Never choose a vendor before you interact with the customer support team.
You are going to be reliving this experience over and over again and the experience of talking to customer support personnel should be anything but stressful. Ensure you understand everything from the process of registering a trouble ticket to the cost of phone support so that there are no surprises later.
7. Vendor reliability
How reliable is the team behind the product? Is it a startup trying to unseat established players, or is it another avatar of the leading incumbent?
If you are shortlisting a small vendor, ensure you talk to the top management and develop a feeling of trust before venturing. With established players, getting to know the product roadmap and recent press releases will give you an idea of the current state of the company.
8. Vendor location
With the advent of the cloud, this factor seems to have lost much importance.
Nevertheless, you might want to ensure that the vendor can be contacted via phone or email in case of an emergency. Today, there are vendors operating and servicing customers all over the world from a single office in a small town.
9. Customer references
Recent examples of customer success give the necessary adrenalin push for you to reaffirm faith in the product you have shortlisted. It would be a good idea to understand the complexity of the implementation if you are planning something similar.
10. Implementation model
Finally, the implementation model might determine the overall cost of the project. Enterprise implementations are typically driven through reseller partners and system integrators. Smaller implementations might be driven by the vendor's professional services team and might have an impact on the total cost and timelines.
Conclusion
All of the above considerations aside, choose a vendor that you trust. More often than not, the trust you place in the vendor enables the vendor to raise and deliver beyond your expectations. Good luck and let us know how you chose the BPM software at your company. If you are still debating, try Cflow to quickly automate business processes within your company.
What would you like to do next?​
Automate your workflows with our Cflow experts.​
Get your workflows automated for FREE
---